The Kids Club at Caesars Palace Dubai, known as the Empire Club, opens daily from 10am to 8pm. Located in Julius tower, this Kids Club offers a full range of activities, fitness and outdoor fun. The Empire Club caters to children aged three to twelve years of age, with the scheduled activities for ages seven to eleven years taking place at ROAM Teen's Club.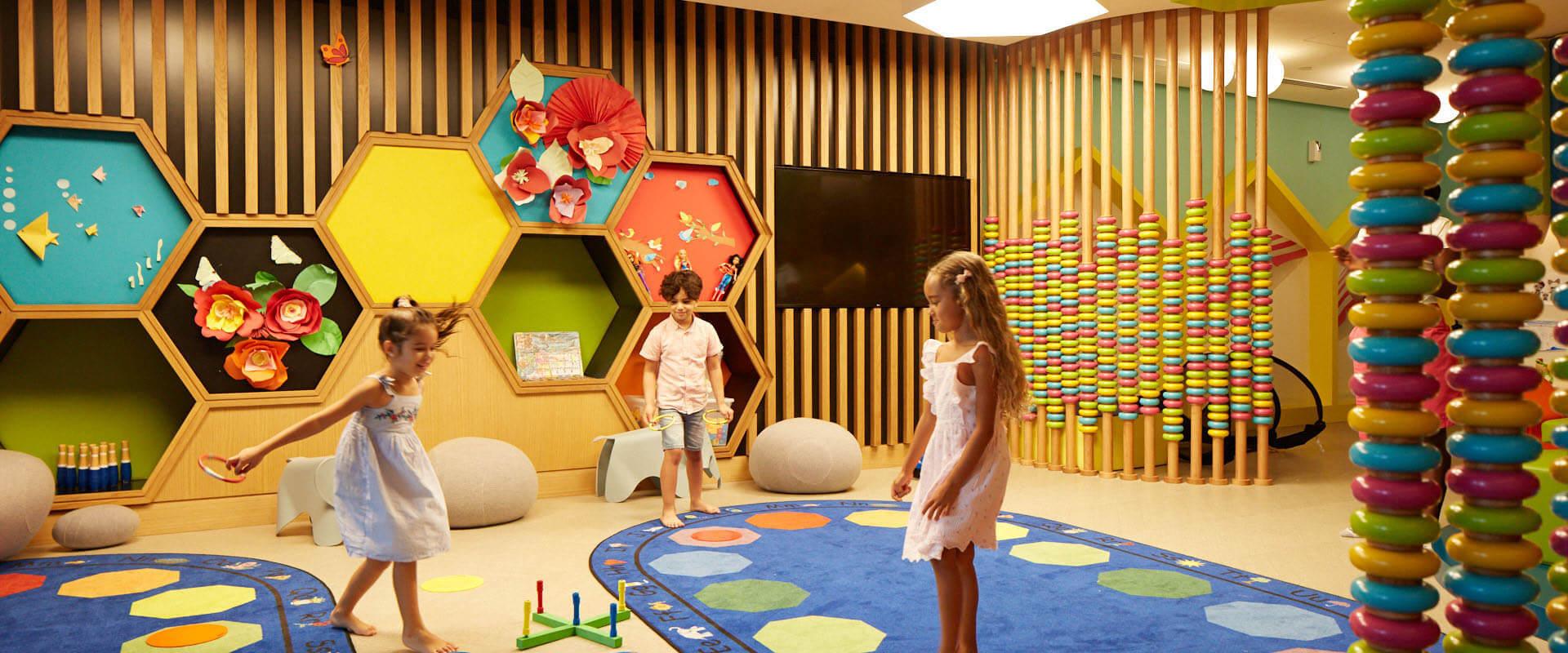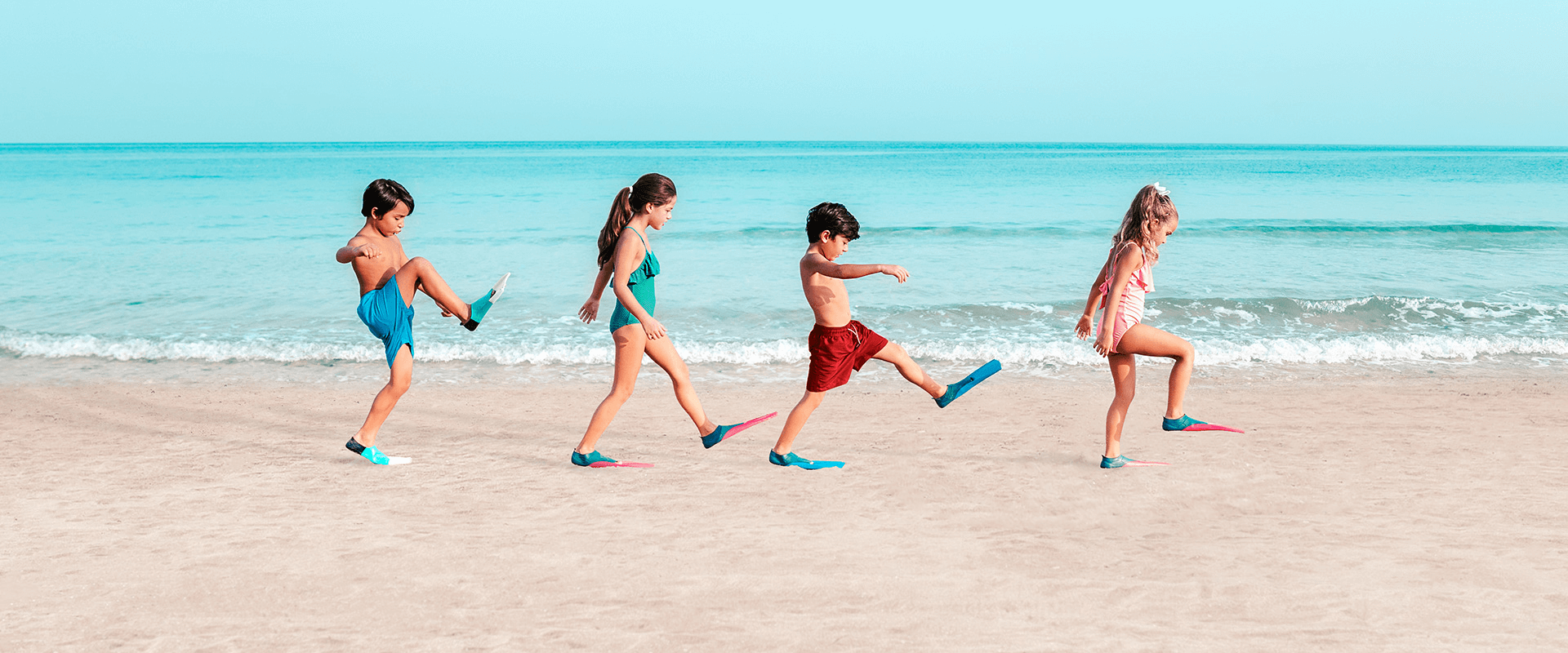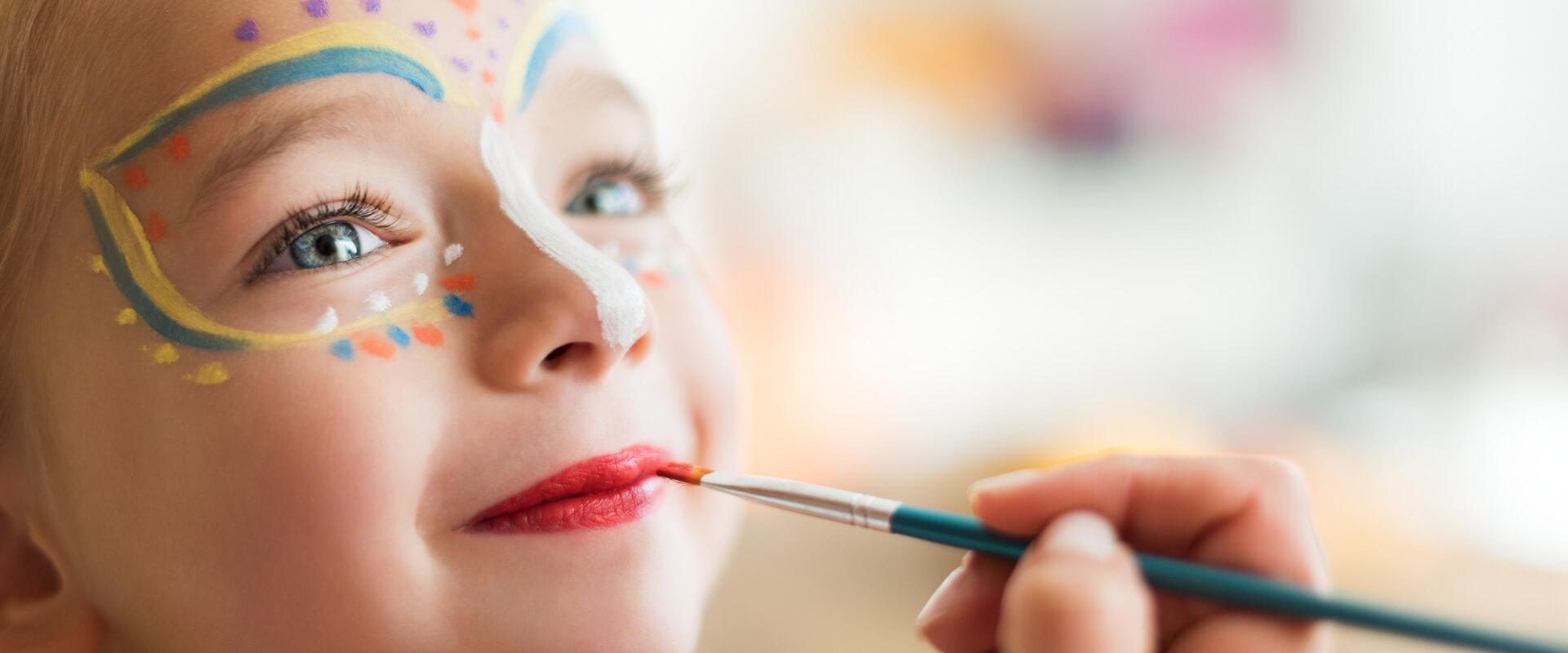 This Kids Club has scheduled activities for two age groups, three to six and seven to twelve years. Older siblings are always welcome to join their younger siblings, taking part in the three to six year old program. Younger children under the age of seven, cannot take part in the older group scheduled activities. The Kids Club closes from 1pm to 2pm daily for cleaning. The Empire Club does request parents or guardians remain on the hotel premises while their children make use of the Empire Club.
The Empire Club is a safe place for parents to leave their children for an hour or two, while they make use of the fantastic facilities on offer at this top hotel. With dynamic activities, plenty of space, games, toys and outdoor areas, children will love every minute they spend at this supervised Kids Club.
Special Scheduled Activities for Gladiators
The carefully designed programme for younger guests, aged three to six, up to twelve years of age, has been designed to be safe and supervised at all times. There is ample space to run around, play and make new friends. This Empire Club at Caesars Palace Dubai is a place for little ones to let their imaginations soar with a full schedule of activities throughout the day. Activities include face painting, nature arts and crafts, animal athletics, sandcastle competitions, Simon Says, play dough time, pasta crafts, Lego, face painting, scavenger hunts, bracelet making, card creating and more.
You can see an example timetable for the 3-6 year olds below: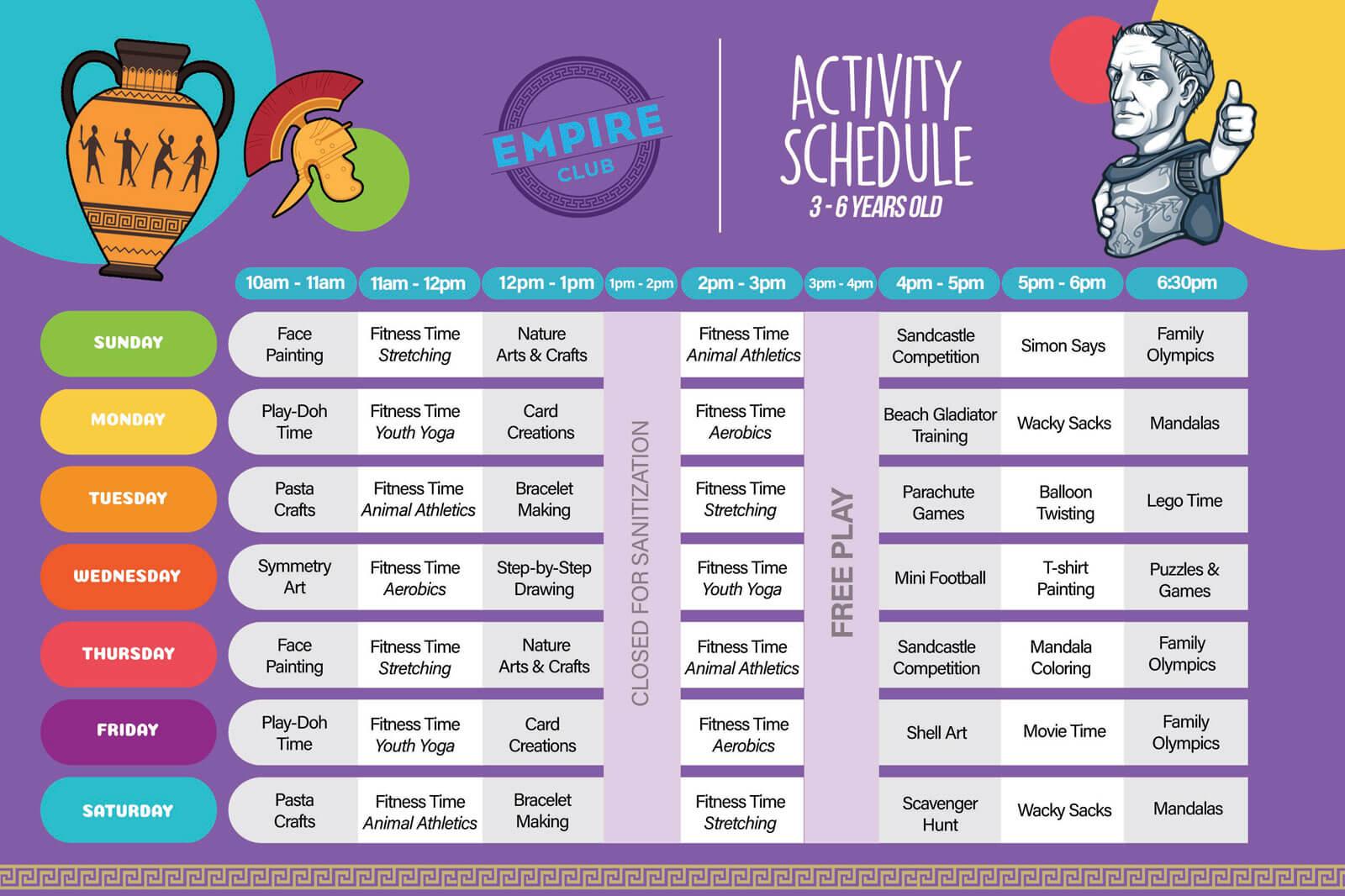 Scheduled Activities for Centurions at ROAM Teen's Club
Children aged seven to eleven are welcome to join the range of scheduled activities, which have been carefully designed for their age group and fully supervised by the experienced team of professionals. Some of the scheduled activities older kids can enjoy includes ping pong challenges, T shirt painting, virtual reality, video game challenges, air hockey challenges, nature crafts, foosball challenges, treasure hunts, archery, darts, yoga and movie time, to name a few.
You can see an example timetable for the 7-11 year olds below: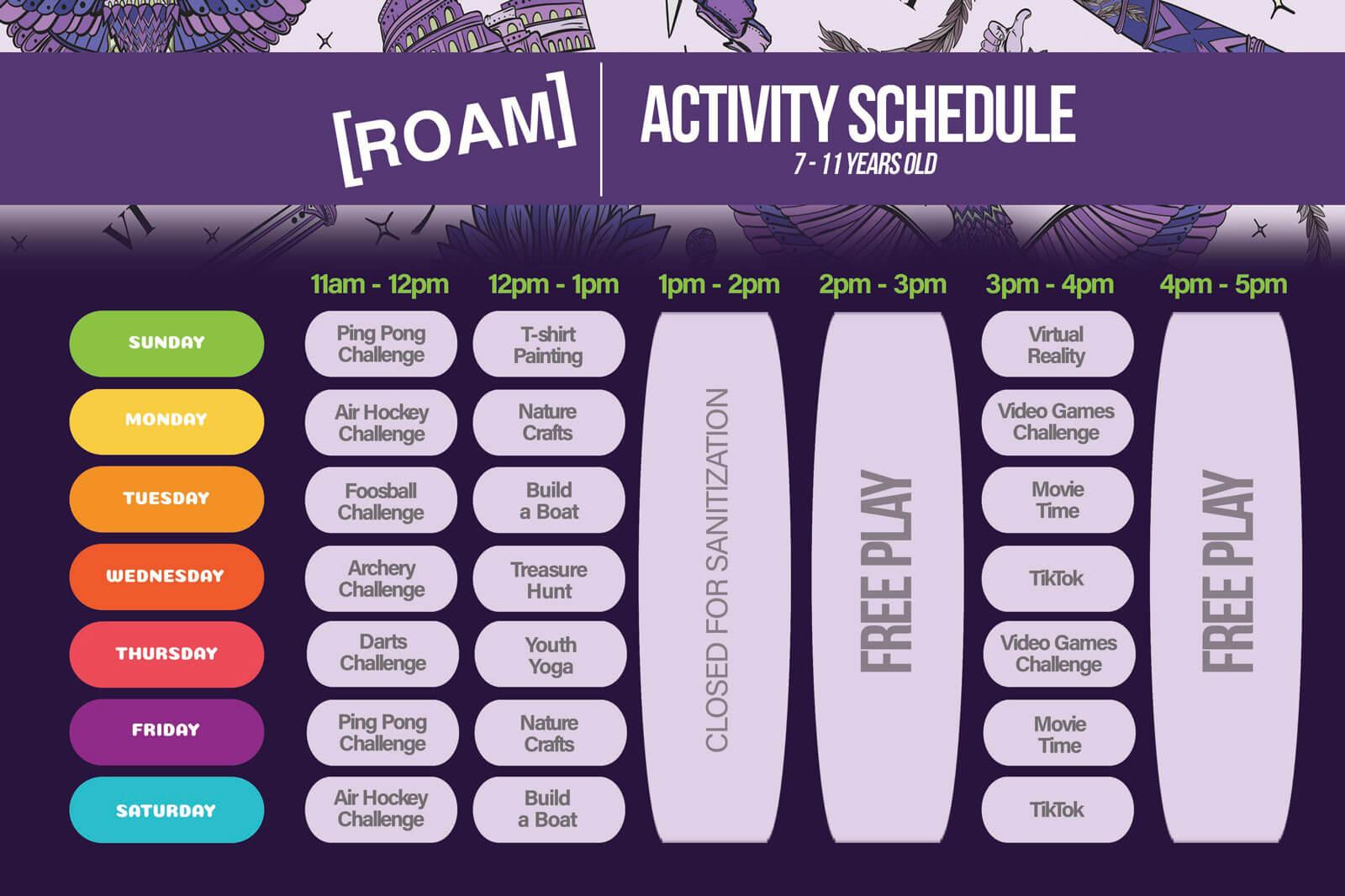 Empire Club and ROAM are both welcoming, fun and engaging areas, where children can be entertained for hours with a host of games and toys for all ages, from drum sets to sword fighting.