Located on the twenty fourth floor of the City Centre Rotana Doha hotel, the Executive Club Lounge offers spectacular views of The Corniche. The Executive Club Lounge is open daily from 6am to 12am, offering a choice of food and beverage presentations daily, which includes:
Buffet breakfast from 6am to 10.30am on week days and 6am to 11am on week ends
Afternoon tea from 3pm to 5pm
Evening cocktails and canapés from 6pm to 8pm
Complimentary non-alcoholic beverages throughout the day
Children are welcome in the Executive Club Lounge when accompanied by a parent during the day. Please note that children under the age of twelve can only be in the Executive Club Lounge between 6am and 5pm. They cannot be in the Executive Club Lounge during evening cocktails and canapés.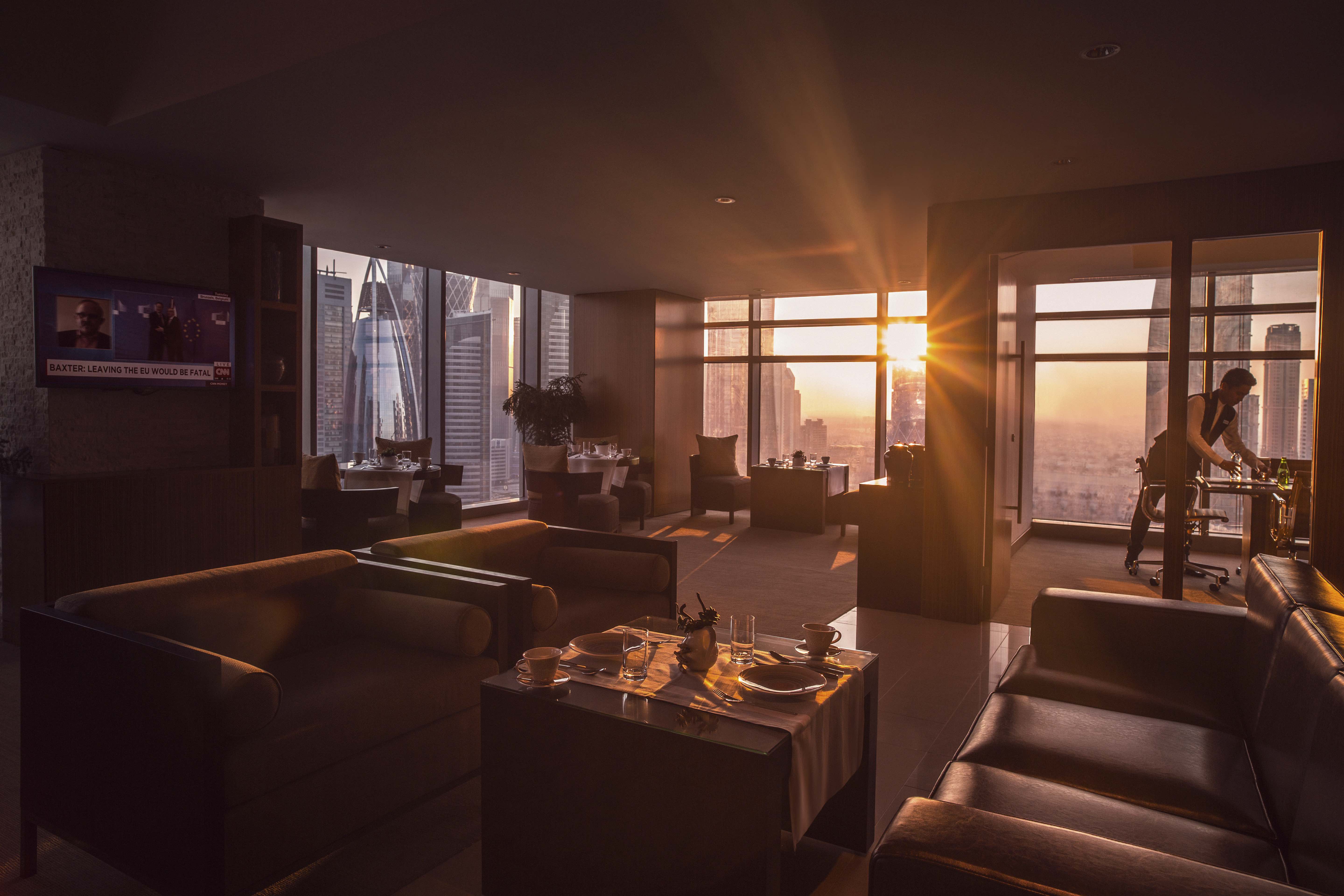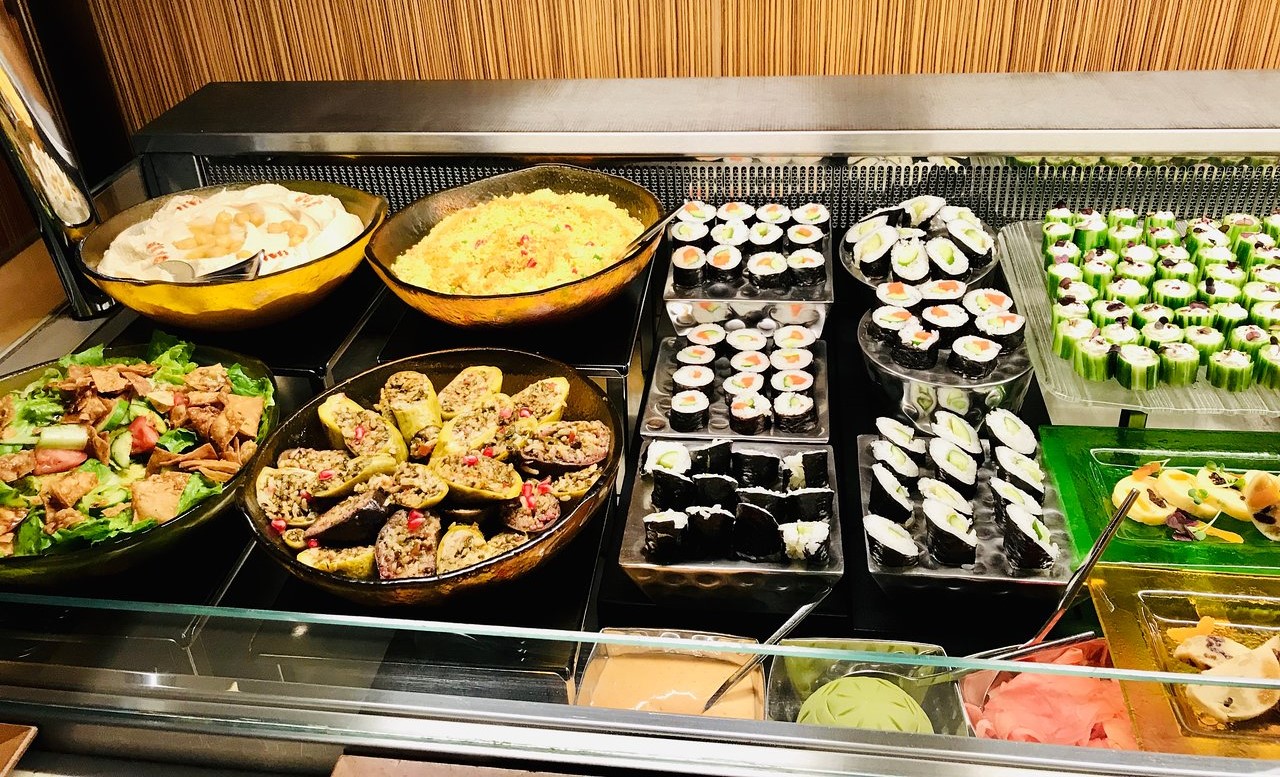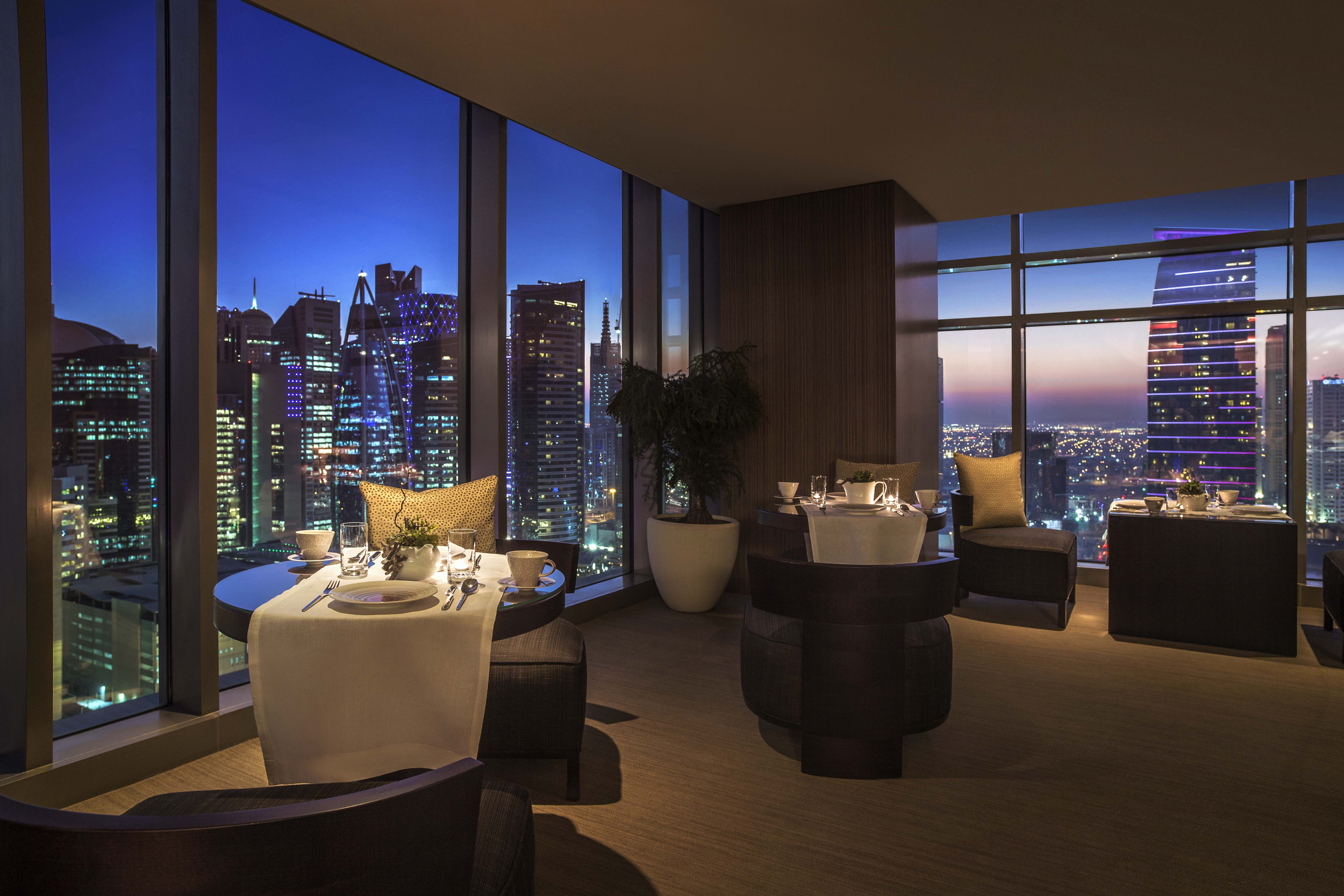 Exclusive Benefits for Leisure and Business Travellers
In addition to the delicious selection of food presentations and beverages served daily, as a Club Level guest, you also enjoy a host of exclusive benefits. If you are travelling for business, as a Club Level guest, you have complimentary access to a meeting room, which can accommodate up to six guests. The experienced Executive Club Lounge team are always happy to assist clients with the coordination of their business needs.
You are welcome to bring a guest into the Executive Club Lounge, though note there is an additional charge. If you wish alcoholic beverages outside the evening cocktail hours, you can order through room service and they will be charged to your account.
As with all Executive Club Lounges, there is a strict dress code to adhere to, which is smart casual. Please refrain from arriving in the lounge area in a bathrobe, swimwear or slippers.
Floor to Ceiling Windows with Spectacular City Views
The Executive Club Lounge at the City Centre Rotana Doha hotel is set high up in the building and the floor to ceiling windows ensures you can enjoy the spectacular city views from anywhere in the lounge. The lounge oozes luxury from the minute you walk through the door, offering a luxurious hotel experience within a hotel.
The lounge has been designed for comfort, offering luxurious furnishings, the finest quality fabrics and semi private areas where you can catch up with emails or finish some work before the evening cocktail hour. The daily food spread offers a choice of mouthwatering dishes, made from fresh ingredients, including a choice of salads and an excellent selection of sushi and more.