This luxurious island resort offers spacious villas with private pools, a full-service spa and a choice of dining options. Located on the beautiful island of the Maldives, Constance Halaveli Maldives offers water sport activities and a state of the art fitness centre. Choose from a selection of restaurants offering breakfast, lunch and dinner daily.
This resort also offers an airport shuttle, complimentary wireless internet, a beach front location that accommodates couples, families and groups. There is an on-site swimming pool and they also offer the convenience of currency exchange services.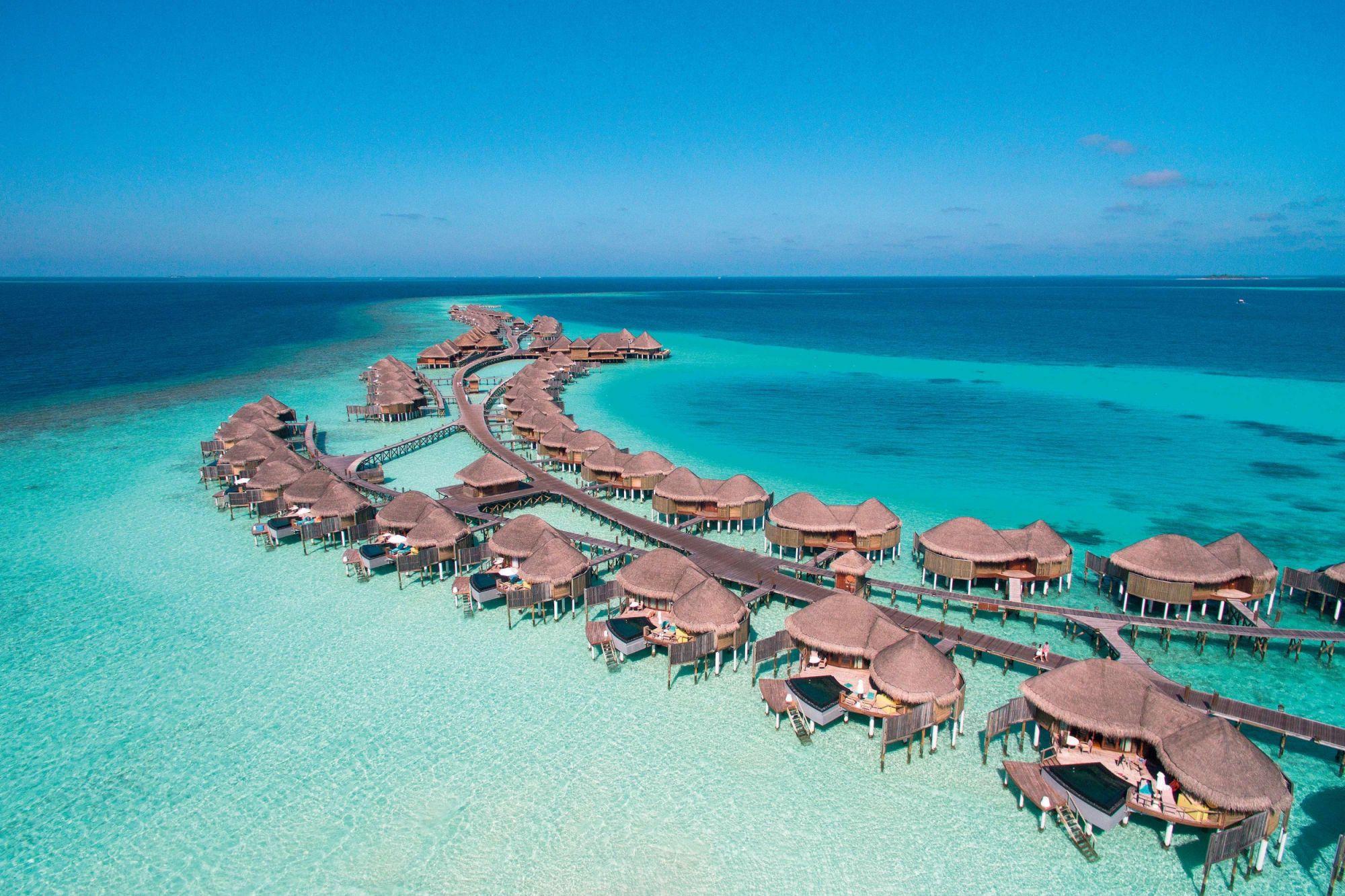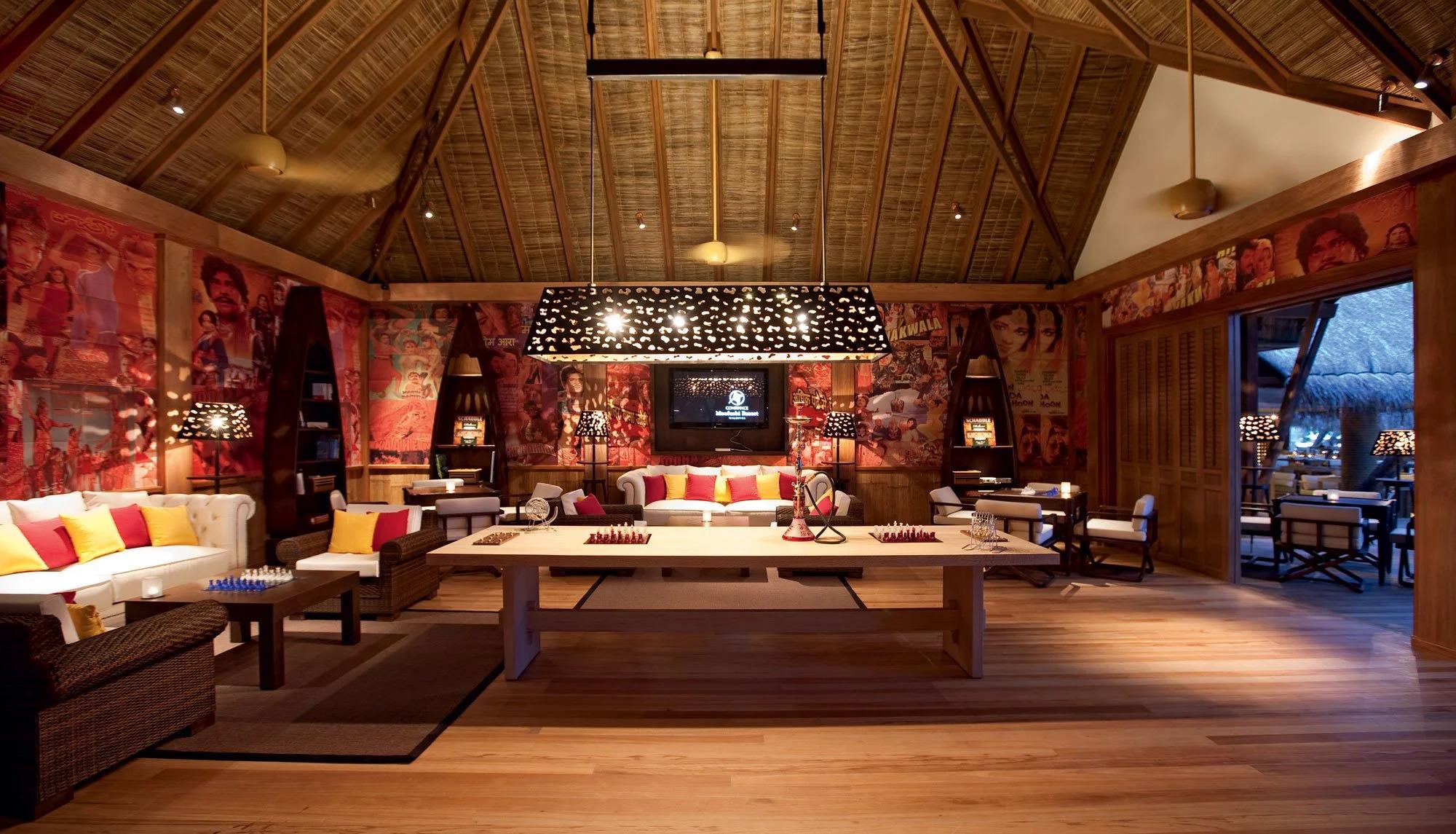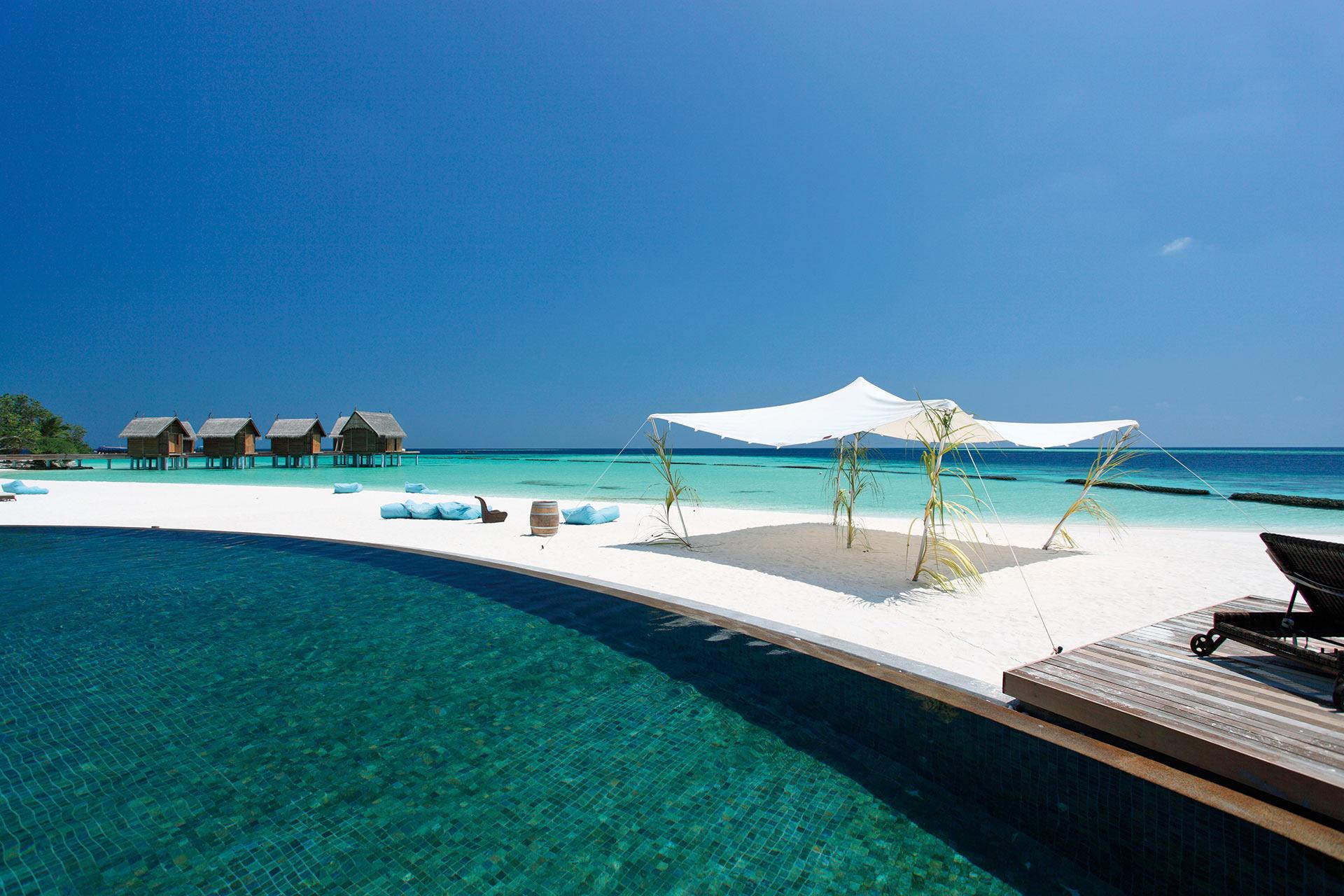 Why You Should Go There
Wondering why you should consider staying at Constance Halaveli Maldives? You can choose from four on-site restaurants, offering Italian, India, Middle Eastern, European, Seafood, Japanese and Asian cuisines. From buffet to a la carte menus, you can try a different dish every night. This resort caters to families offering baby safety gates, play areas, games, babysitting services and push chairs. Take advantage of the bicycle rental services, live music performances, water sport facilities, table tennis and tennis courts.
Looking for a bit of relaxation during your stay? This luxurious resort offers a full-service spa with a choice of body and massage services. They provide spa packages, a relaxation room, steam room, jacuzzi and sauna. If you want to stay up to date with your fitness training, there is a gym with personal trainers, fitness classes and yoga classes. The resort also offers the convenience of a barber and beauty shop, wake up services, concierge services, express check in and check out and a twenty four hour reception desk.
Accommodation
Constance Halaveli Maldives offers an intimate setting with fifty seven water villas, nine beach villas, eleven family villas and eight double storey beach villas. The villas have beautiful furnishings with an open plan concept. Each has a television and complimentary wireless internet.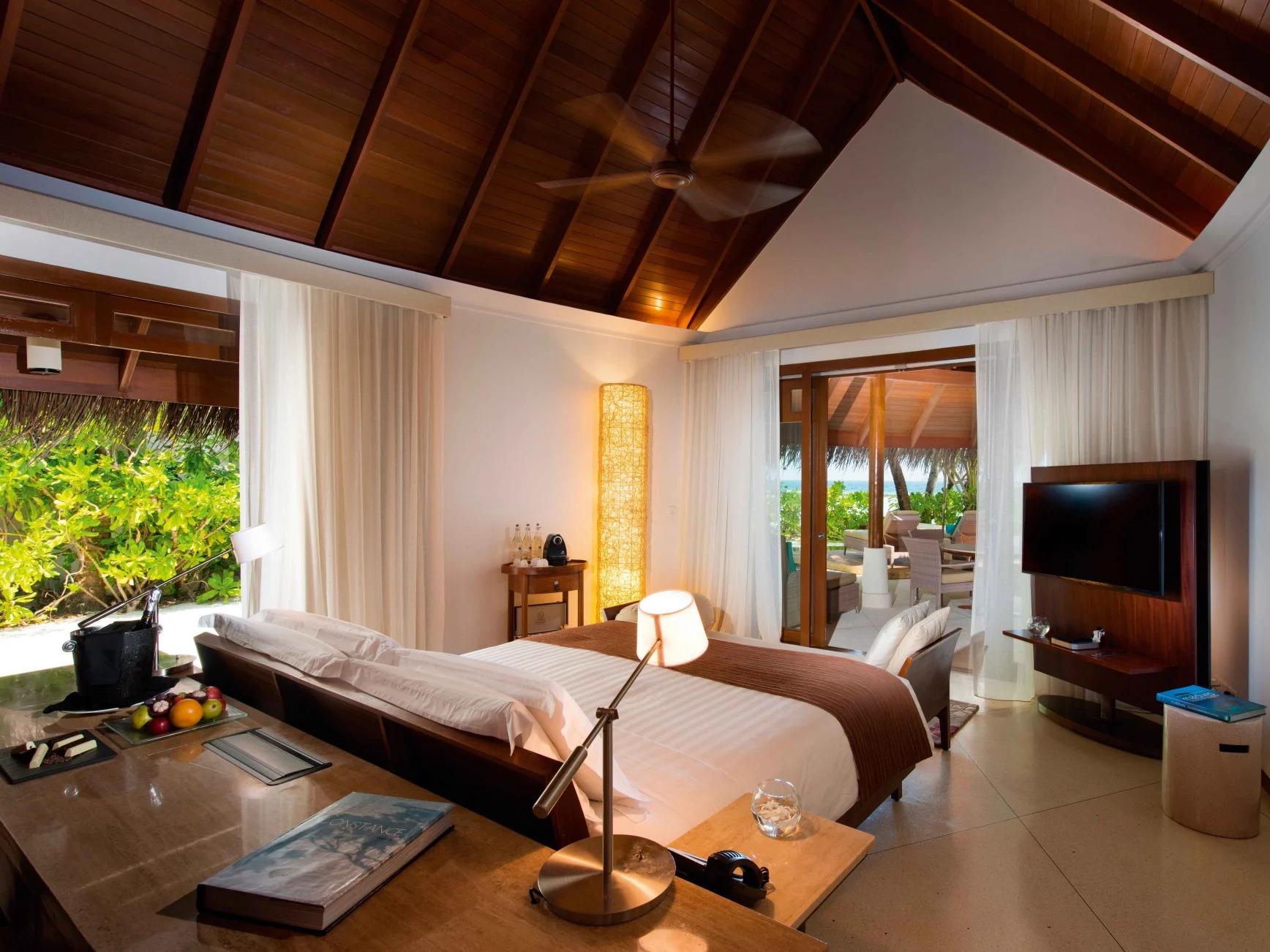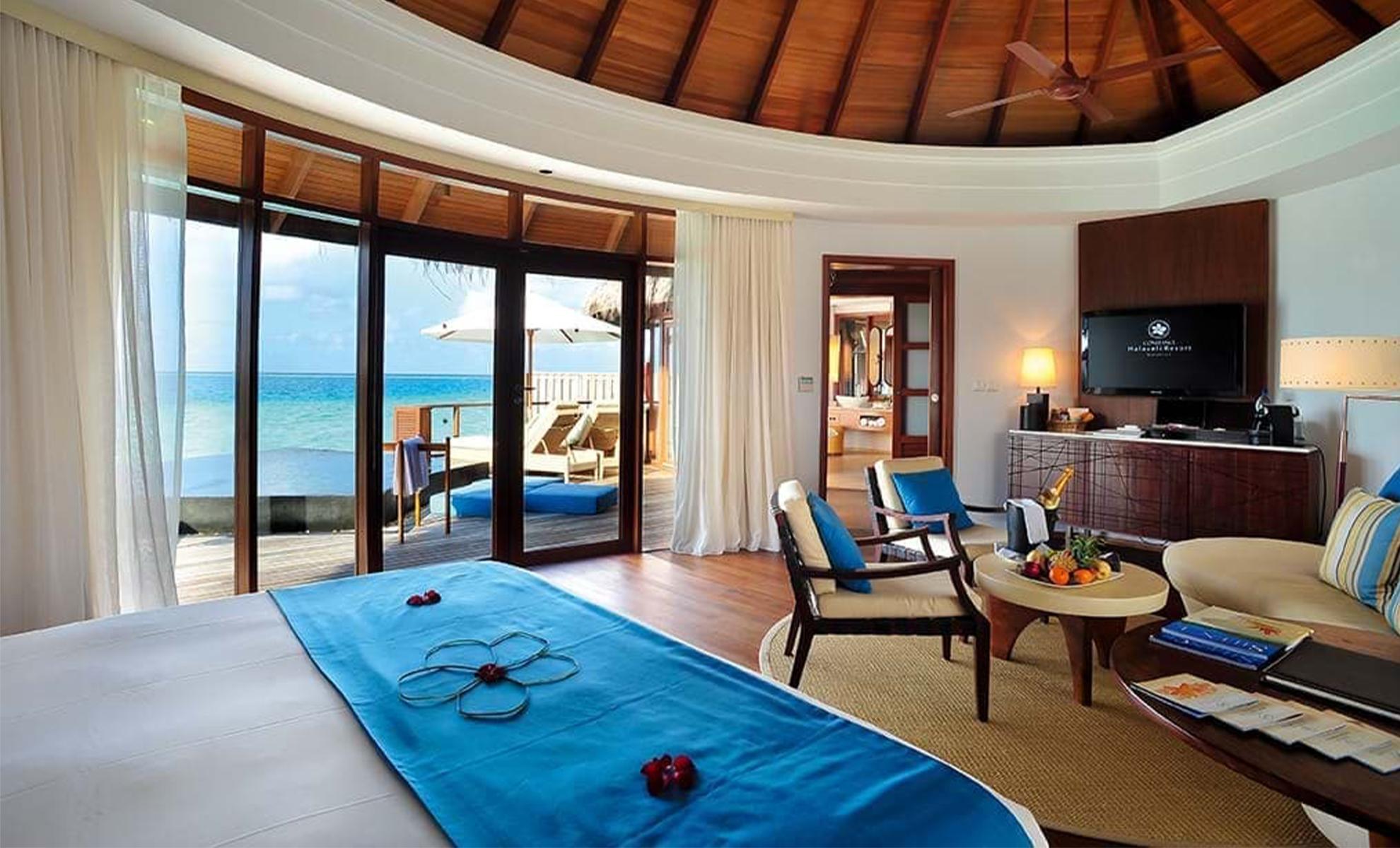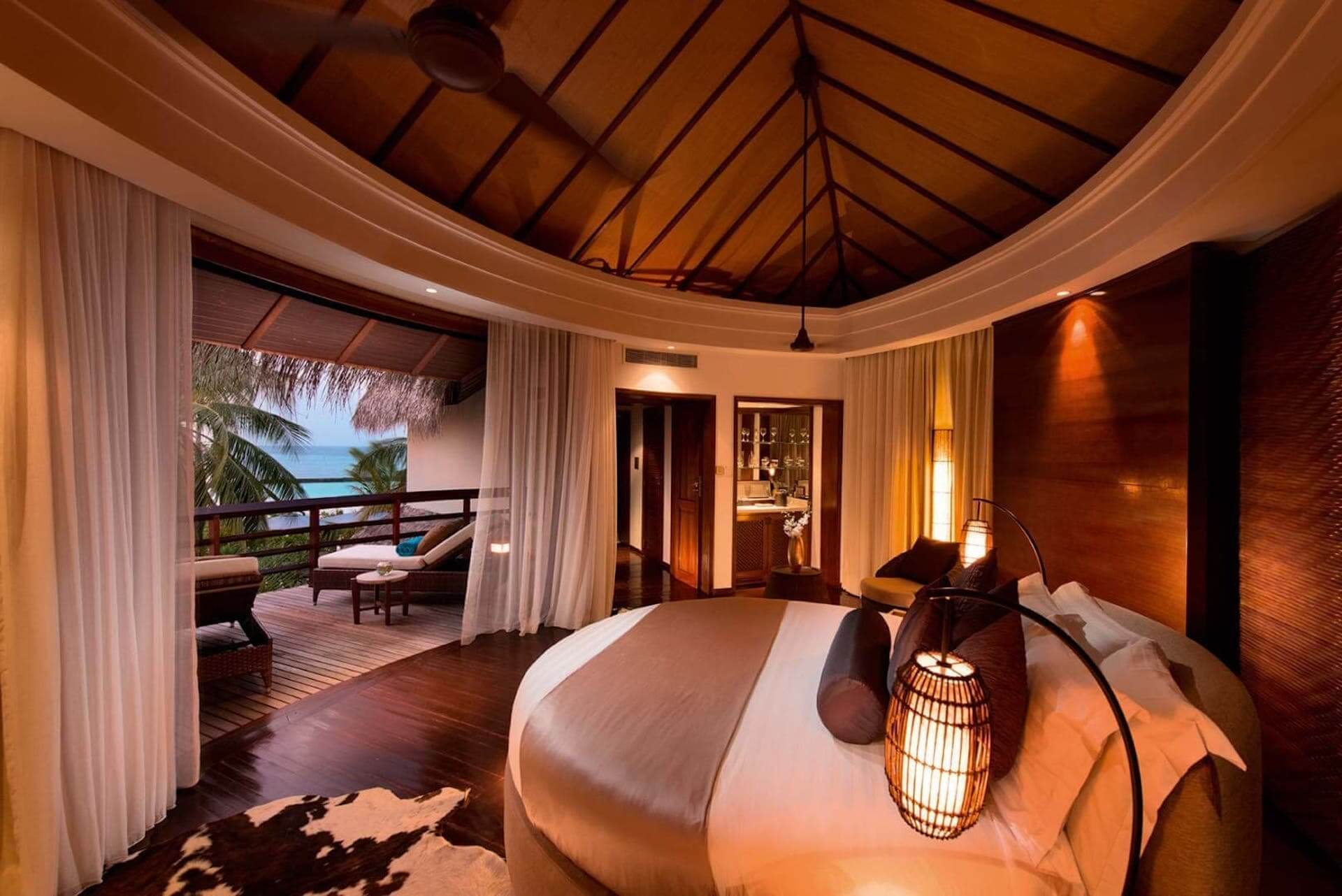 The fifty seven water villas are all one hundred square metres and offer a private swimming pool, air conditioning and en-suite bathroom. There is a bathtub, seating area and flat-screen television. The beach villas are three hundred and fifty square metres with air conditioning and private swimming pool. The beach villa boasts a private garden with fifteen square metre swimming pool. The family water villas are one hundred square metres with quadruple rooms, air conditioning and complimentary wireless internet. The spacious double storey beach villas span over four hundred and ten square metres, accommodation four adults or two adults and two children.
Executive Club Lounge and Kids Club
This luxurious Maldives resort offers the convenience of a Kids Club , unfortunately they do not have a club lounge.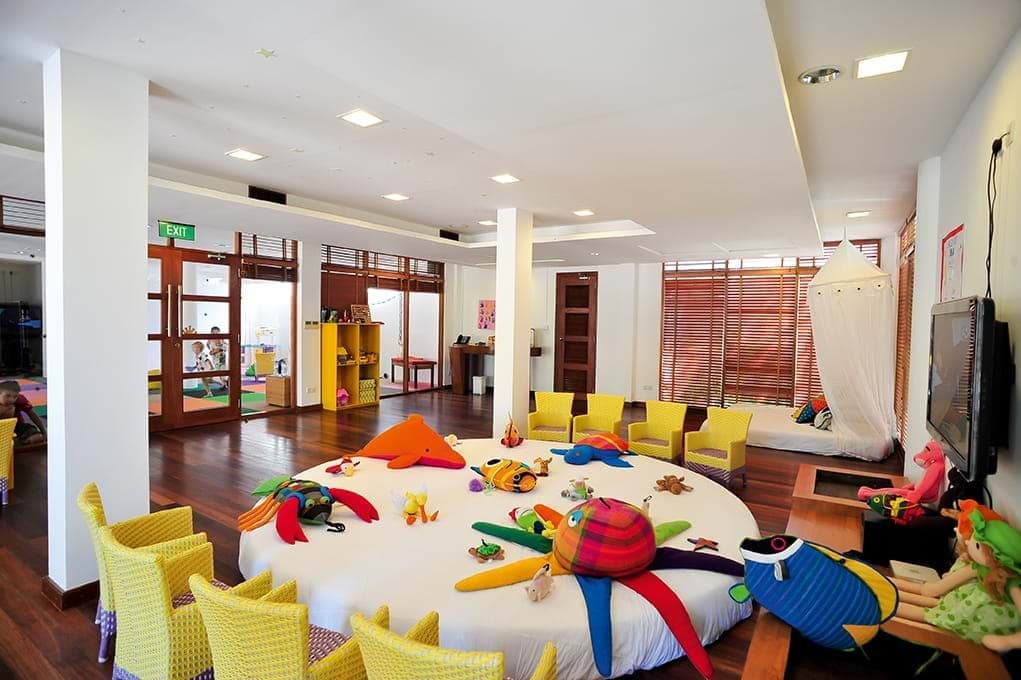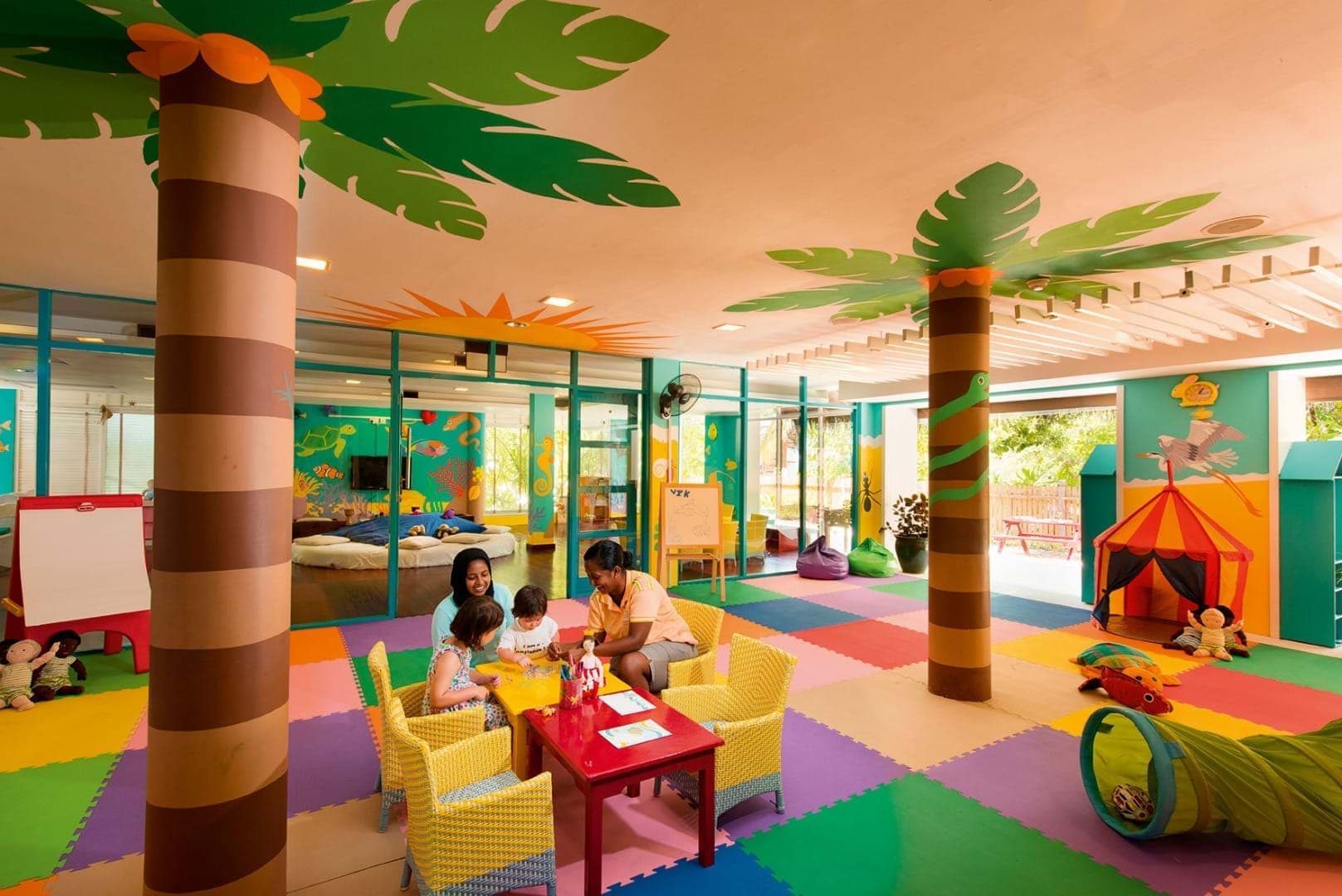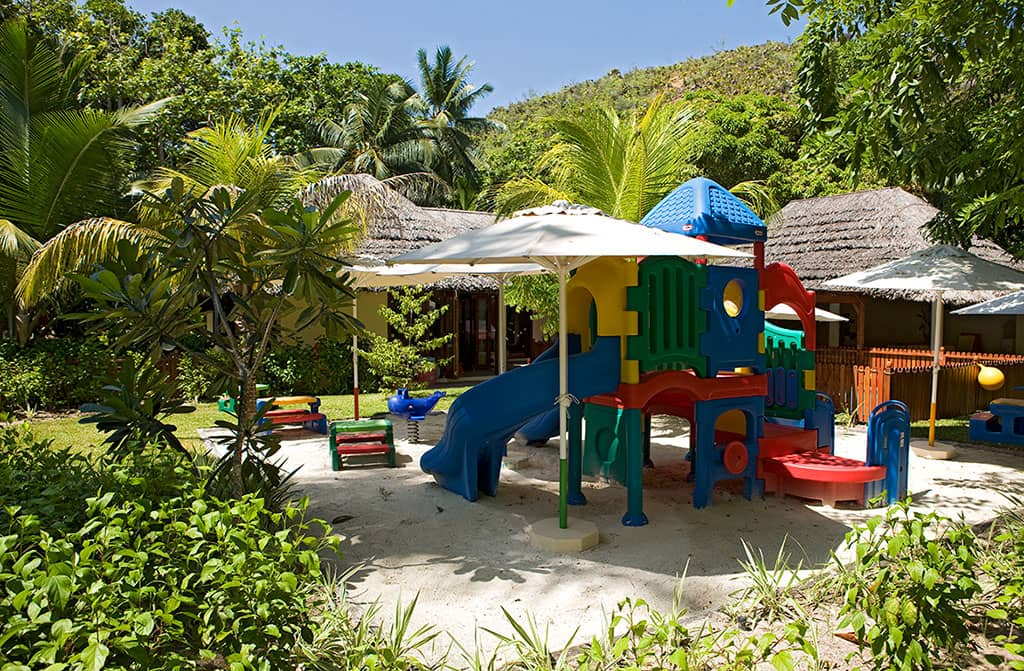 The Kids Club at Constance Halaveli Maldives is open daily from 9am to 9pm and caters to children aged four to eleven years of age. Children under the age of four are welcome when accompanied by a parent or babysitter. A babysitting service can be arranged, giving parents some time to enjoy the adult facilities at the resort. You can read about their Kids Club by clicking on the button below:
Constance Halaveli Maldives Kids Club