Known as one of the city's top hotels, Crowne Plaza Dubai Deira is a destination that meets travellers' and guests' highest expectations in terms of which amenities, dining options and position on Salahuddin Road ensure outstanding features accompanied by excellent service at all times.
Close to all popular amenities such as Reef Mall  - only 300m away - that offers ample opportunity to shop, relax at one of the trendy international cafes or simply to browse, with Dubai International Airport and Dubai World Trade Centre not far away, Crowne Plaza Dubai Deira remains a favourite destination with many that expect 5-star quality in every respect. Located immediately across from the Salah Al Din Metro Station, Crowne Plaza Dubai Deira is close to the city's Jumeirah district and more opportunity to shop – at Mall of Emirates Shopping Mall.
Guests are offered opportunities to sample some really fine food at one of the choice restaurants that attract positive mention, they can relax at one of the swimming pools, tone their bodies at the fitness centre and enjoy luxurious accommodations that offer choice, style and class. Different meeting rooms offer guests the opportunity to book a space for events, and their pillar-free ballroom is the ideal events destination for weddings.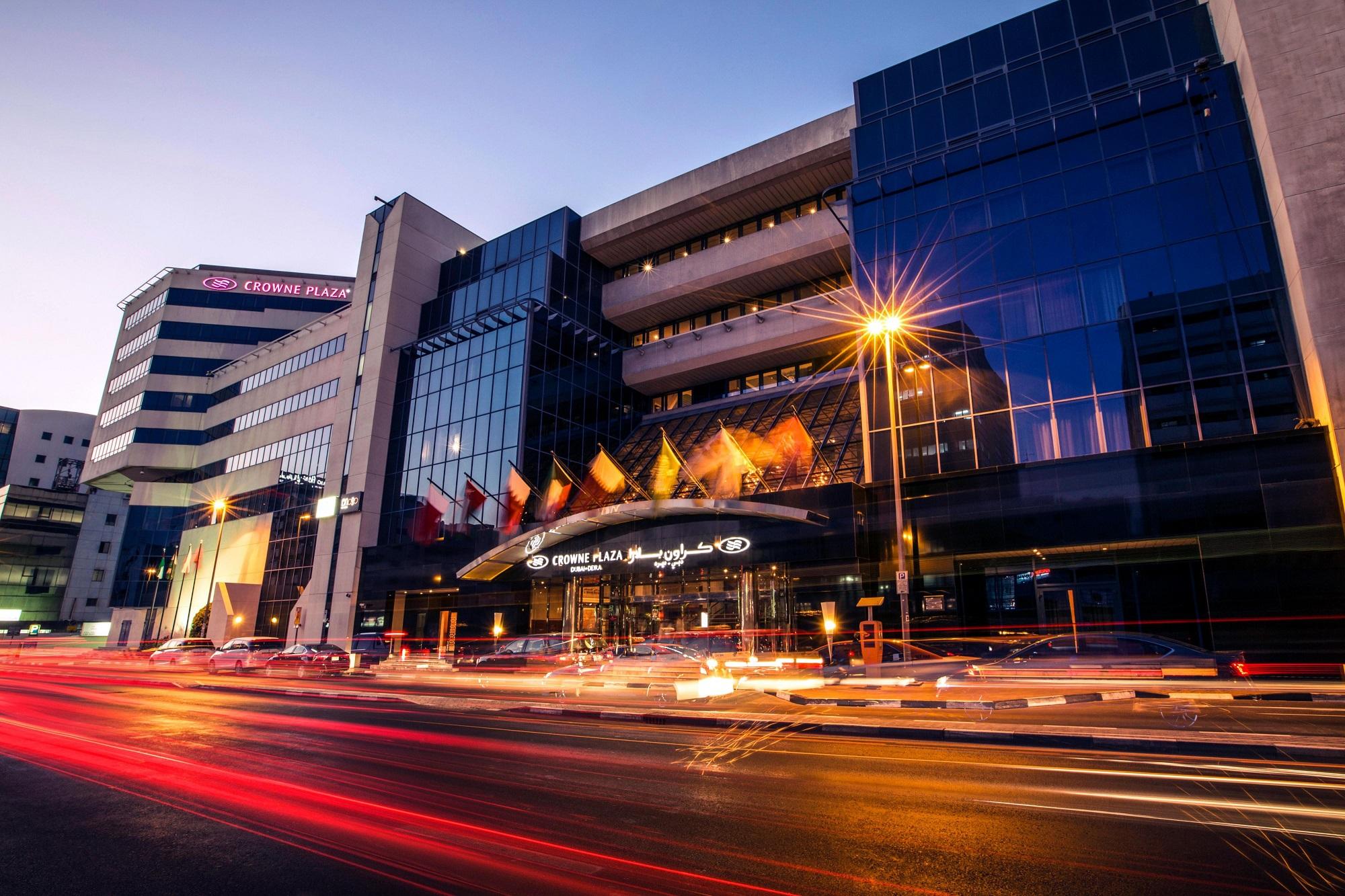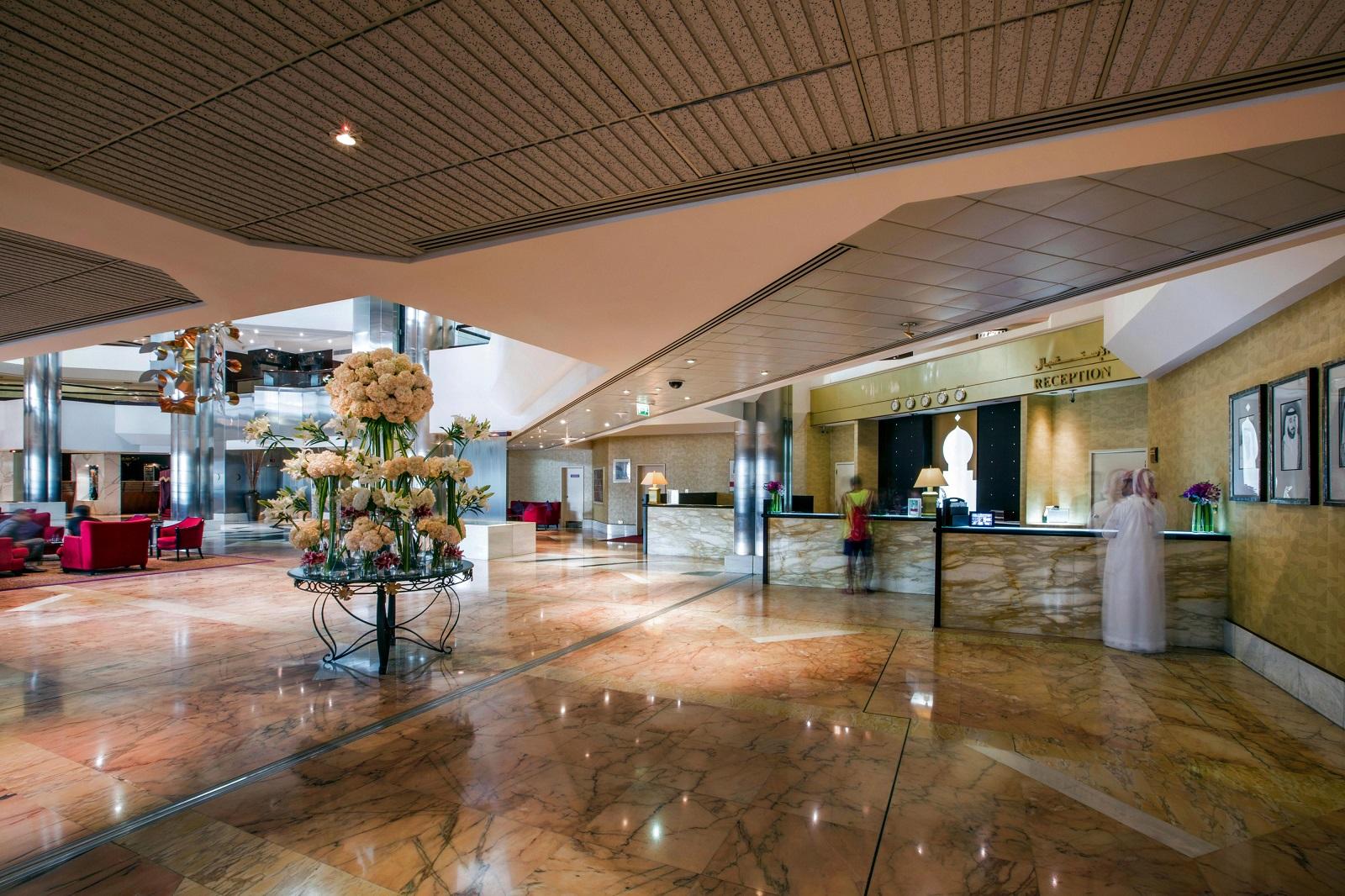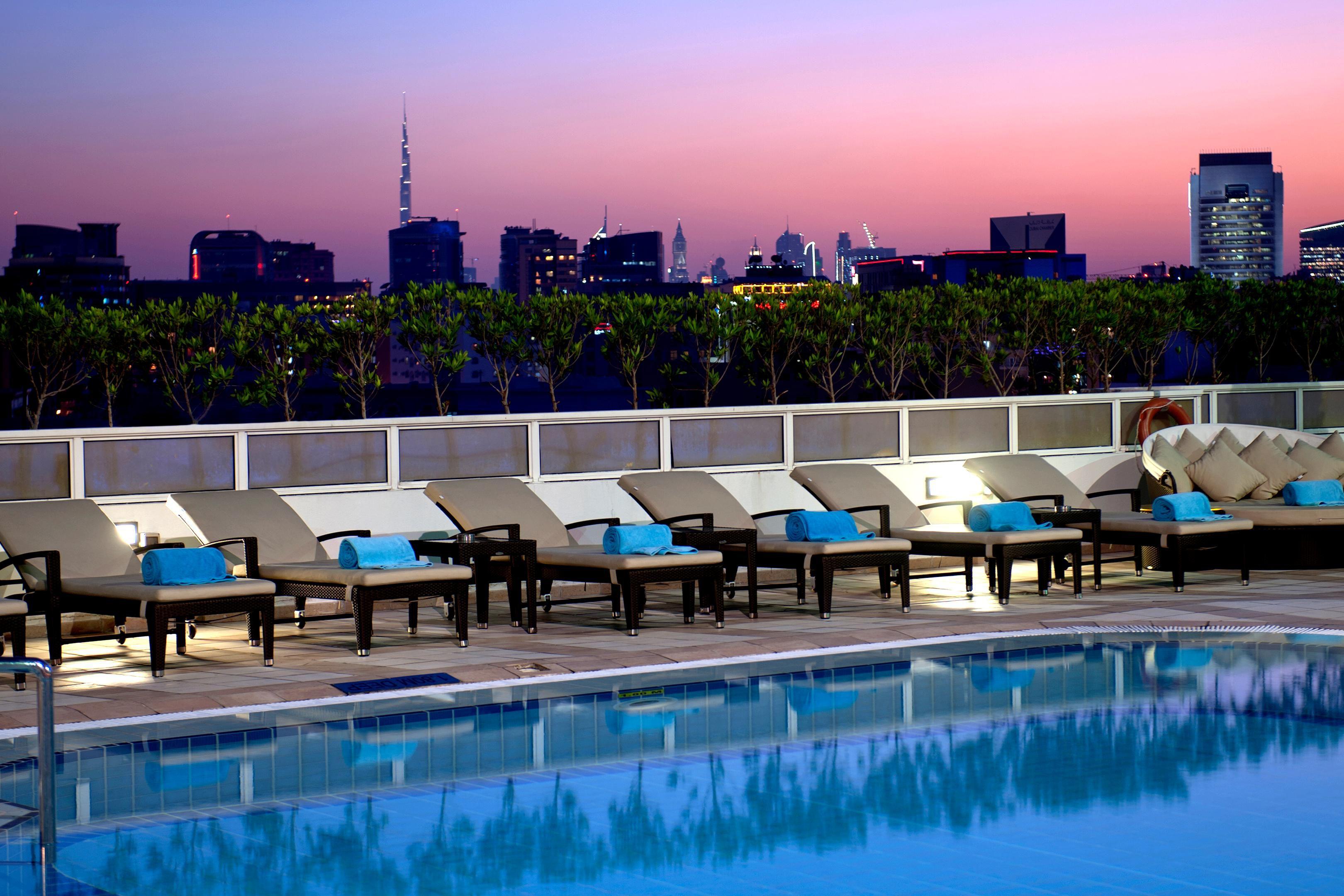 Why You Should Go There
Outstanding service by courteous, helpful managers and staff ensures that the guests' experiences are memorable, and the amenities, choices and offers among the best anywhere. Guests can allow themselves to be treated to shows by the entertainment team at night, live sports screening at Harry's sports bar and cocktails in the lounge.
Located in the lobby, Spice Island is renowned throughout Dubai for its great choice of buffet offerings from six live cooking stations that include fresh seafood, Arabic or Asian cuisine for the connoisseur, Indian tandoor and tasty desserts. Visit Brioso for a taste of Italy, or choose from the international à la carte menu at Aquarium Lounge.   
In addition to taking advantage of the great dining options at Crowne Plaza Dubai Deira guests can avail themselves of the facilities at the 24-hour gym that features rooms for cardio that includes stationary bicycles and treadmill exercise, and free weights in another space. The qualified, experienced personal trainer can also be booked for assistance. Steam rooms, wellness packages, body treatments, hair treatments, facials and massages are always available and offered by experienced professionals. The outdoor swimming pool is open between 8am and 9pm, with an indoor pool equally popular, opening times daily between 7am and 9pm.
There are various places of interest nearby to include shopping malls, metro stations and other forms of transport, Deira Clock Tower only 1.3km away, Al Ghurair Centre, Twin Towers Shopping Centre, Grand Mosque and the ocean all within striking distance. Crowne Plaza Dubai Deira's amenities and facilities include, further, private parking at different locales all less than five minutes' walking distance.
Guests never have to leave the hotel when they need access to a business centre that offers different options such as faxing/photocopying and meeting and banquet facilities which are booked before the time. Staff speak different languages to assist those visitors that prefer, in addition to English, to speak Arabic, Spanish, French, Hindi, Chinese, Turkish and a host of other options to add a special touch to their emphasis on going the extra mile to offer and exemplary service.
Accommodation
Comfort and style, attentive service and choice are some of the most appreciated features offered to guests staying at Crowne Plaza Dubai Deira, and with different arrangements the smaller and bigger group can both be accommodated in the spacious rooms which all feature their own sofas and fridge, bath and showers in the bathrooms and even a hot tub in some. Rooms are decorated in soft, luxurious hues of cream colours, and guests will enjoy The Sleep Advantage® system which is noted for its soft quality bedding and aromatherapy kit.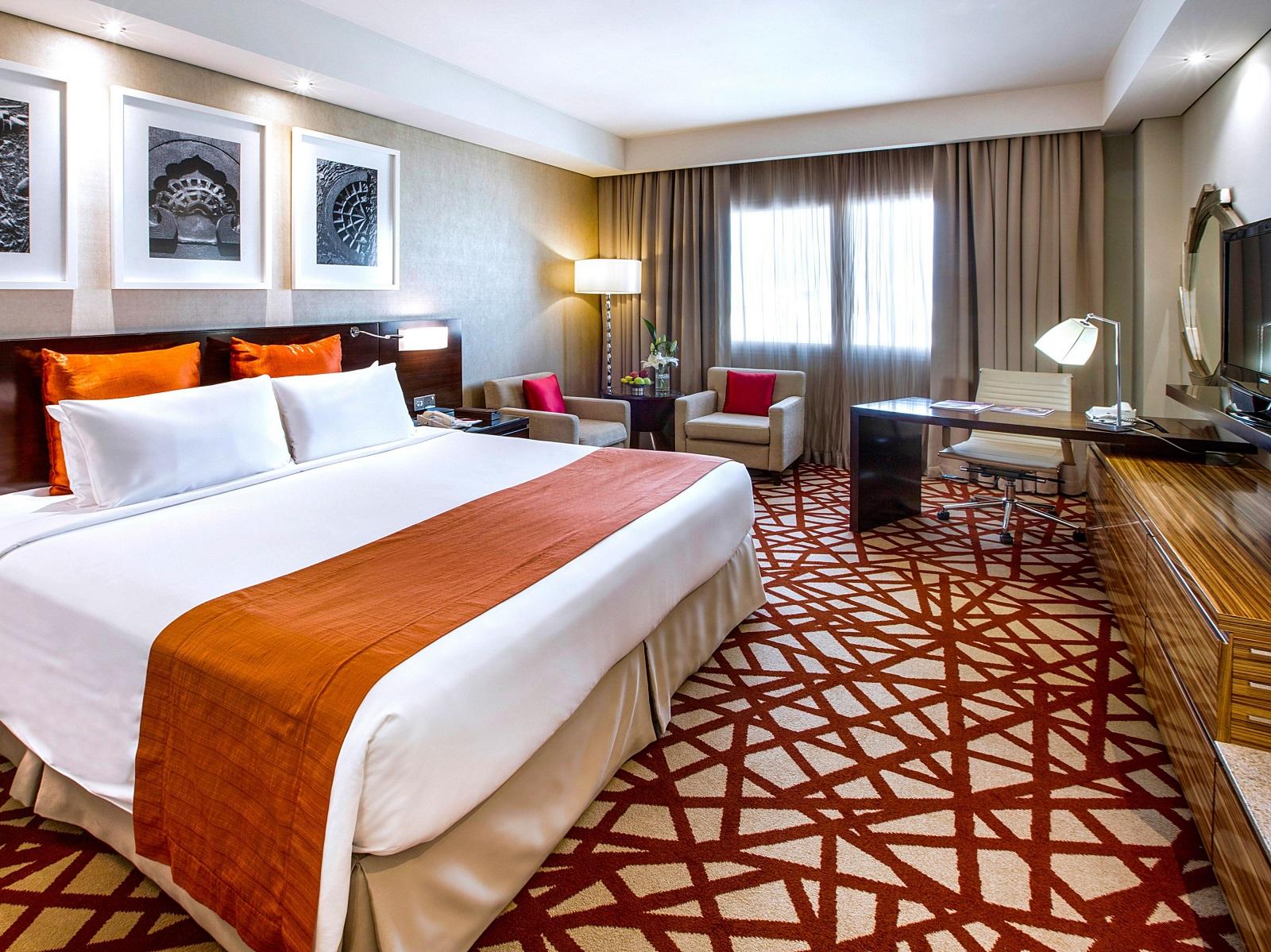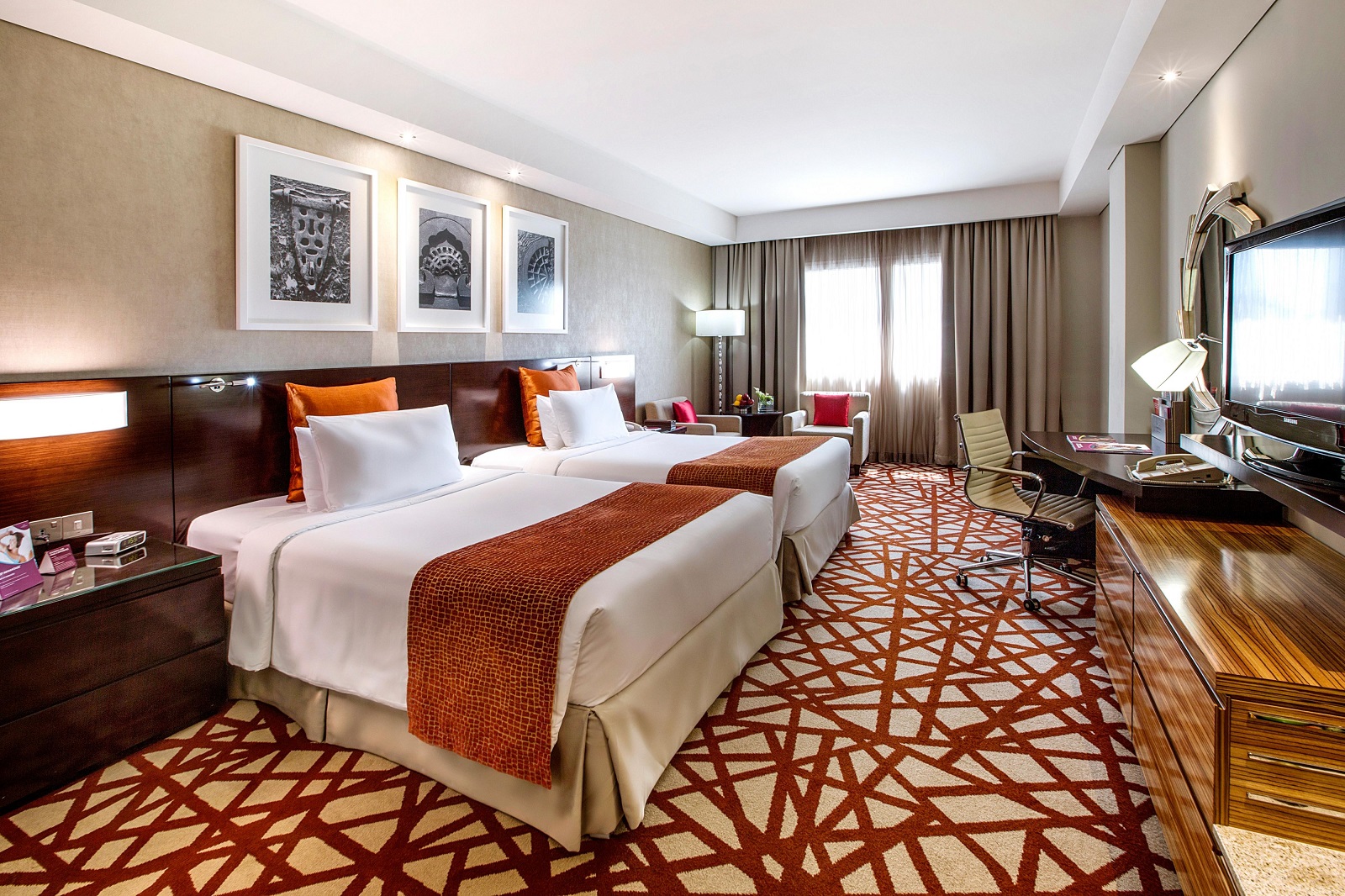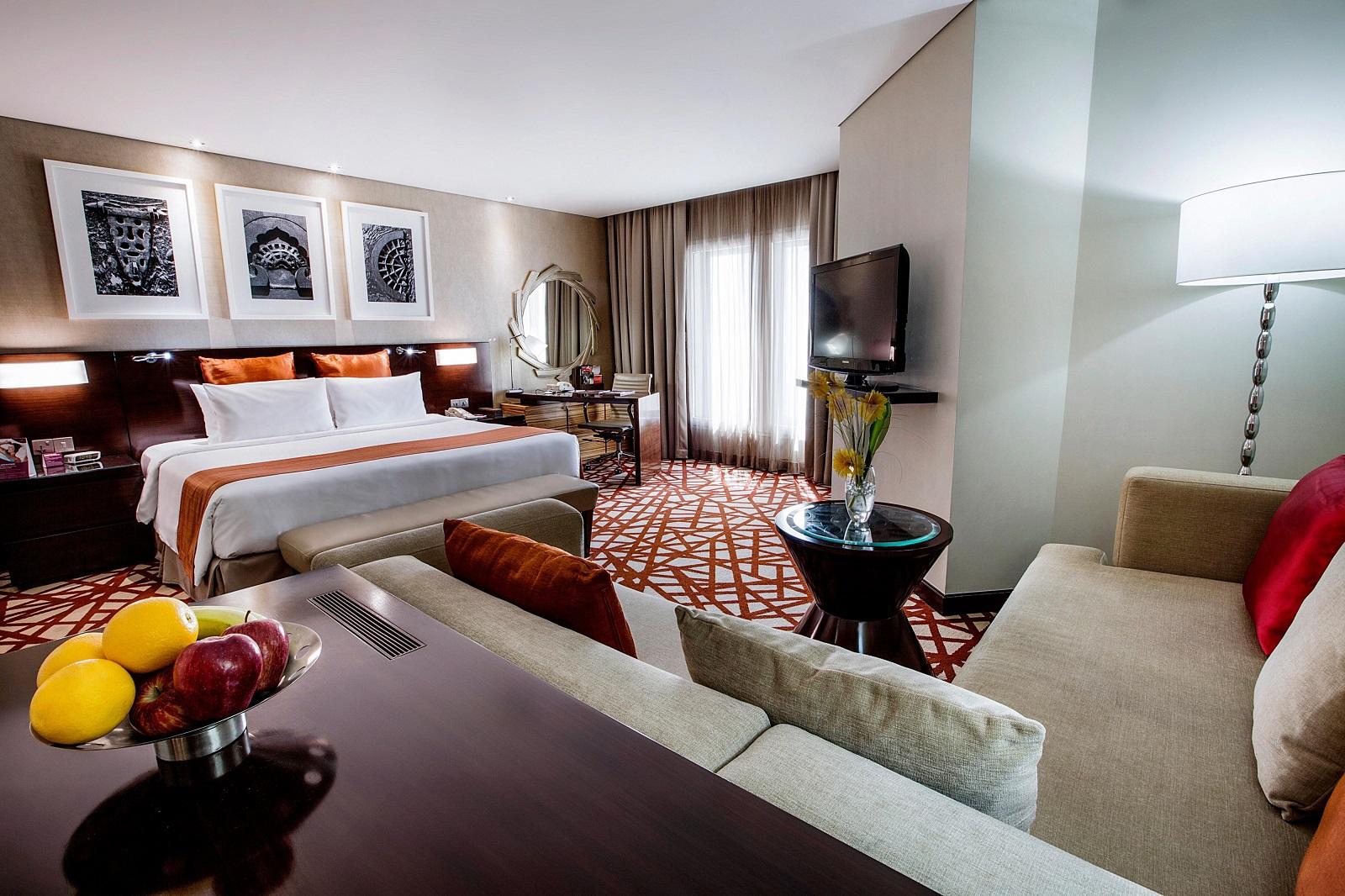 Choices of accommodation are vast and offered to ensure different singles and groups are offered a choice to suit their profile. There are choices of Executive Suites with Lounge Access, Deluxe Rooms, Executive Club King Rooms, Presidential Suites with Lounge Access, Junior Suites, some suites where smoking is allowed and others where it is prohibited. Free Wi-Fi everywhere, shuttle services, room service and currency exchange all make for the perfect stay in this, the classy Crowne Plaza Dubai Deira.
Executive Club Lounge and Kids Club
Crowne Plaza Dubai Deira  boasts a great Executive Club Lounge for the benefit of the discerning guest, but unfortunately there is no Kids Club.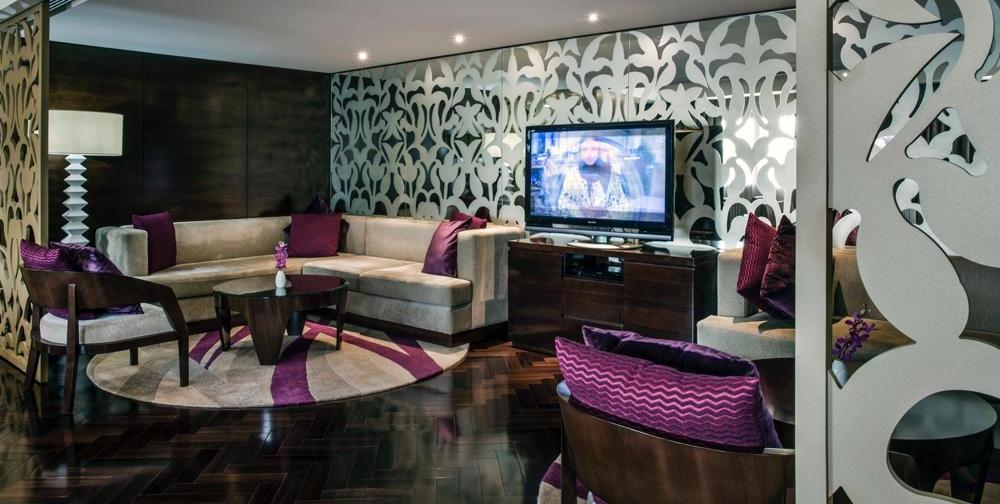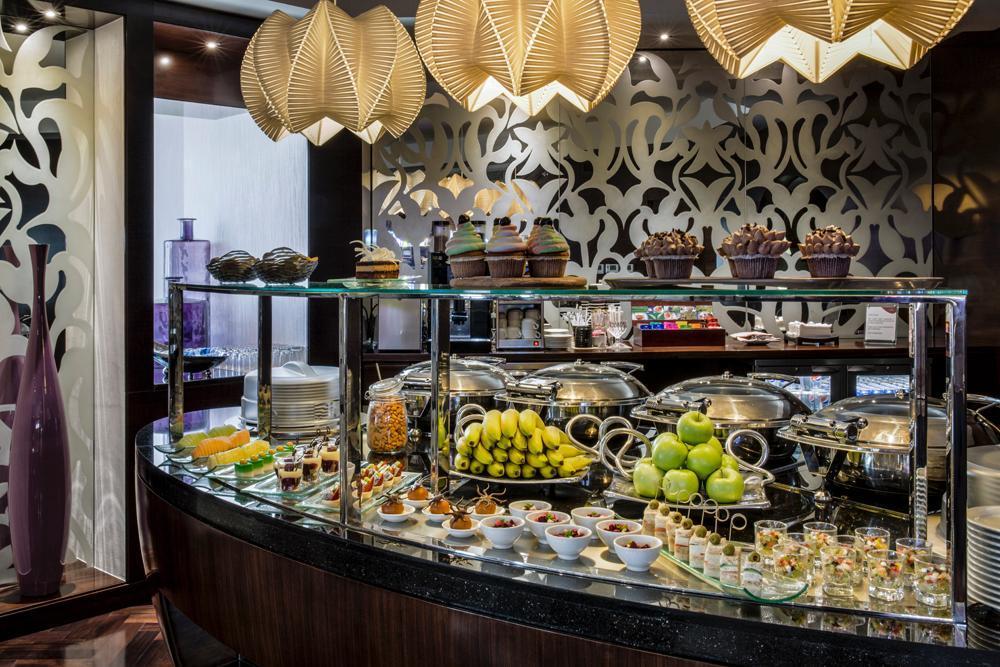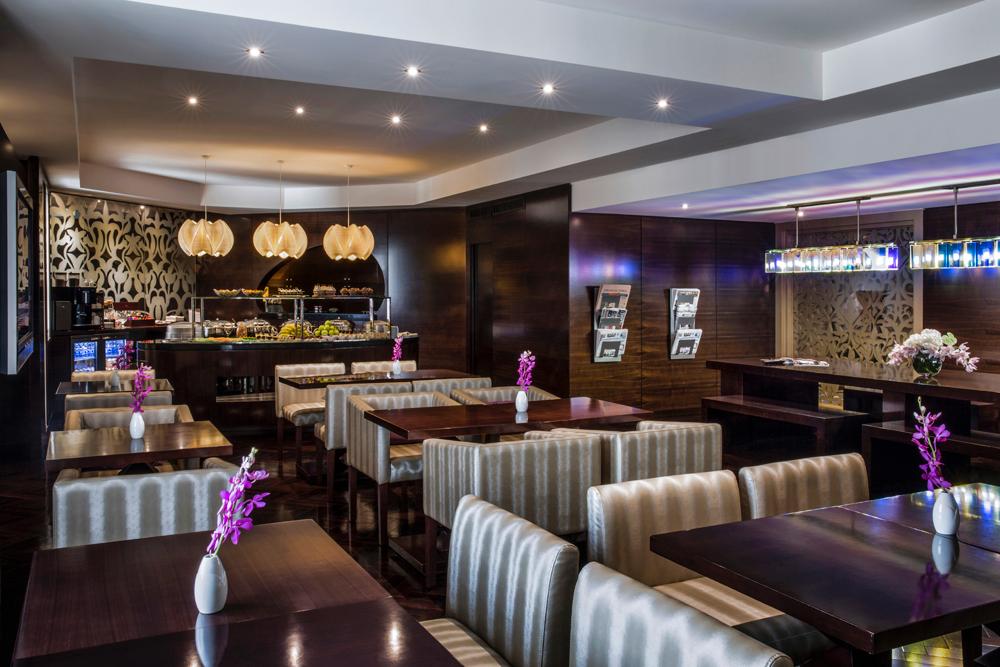 Guests with access to the Executive Club Lounge, which is situated on the 6th floor, can expect to be treated to certain complimentary services and eats prepared by chefs that add just that special touch to canapés and drinks. You can read about their Executive Club Lounge by clicking on the button below:
Crowne Plaza Dubai Deira Executive Club Lounge