The Crowne Plaza Dubai Deira Executive Club Lounge is located on the 6th floor and ensures that Executive Club Lounge guests are treated to specific privileges that include outstanding service from experienced staff, as well as a number of options and choices reserved for this category guest.
The Executive Club Lounge is open every day between noon and 9 pm.
Complimentary tea, coffee and an assortment of soft drinks are served throughout the day.
Canapés and cocktails are served during Happy Hour from 6:30 pm until 8:30 pm.
If specified and included in the booking, complimentary breakfast can be enjoyed in Spice Island Restaurant between 6:30 am and 10:30 am.
Breakfast can be served in your bedroom, provided the applicable fee for this service is added.
Children are allowed in the Executive Club Lounge, except during Happy Hour due to the drinks that are served. They should also be accompanied by an adult, and may not use the computer. But, they are welcome to join their parents if the Happy Hour protocol is followed.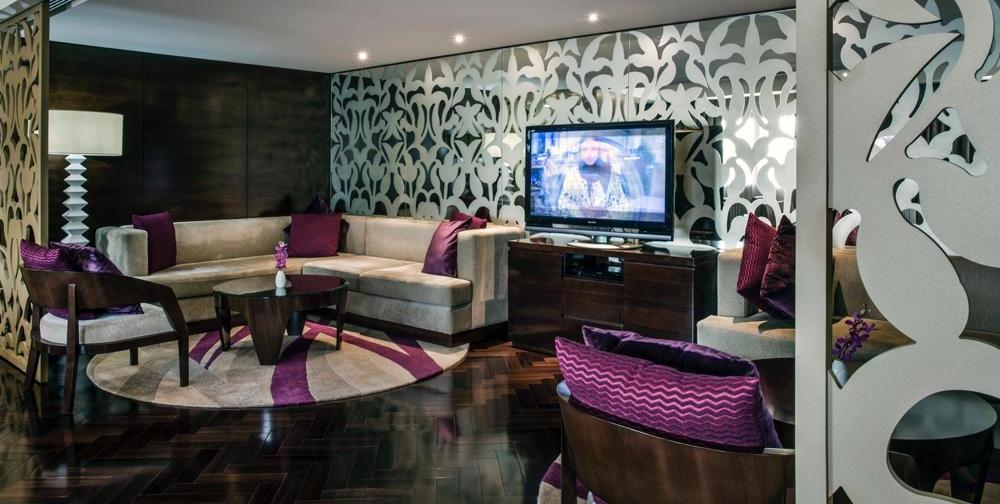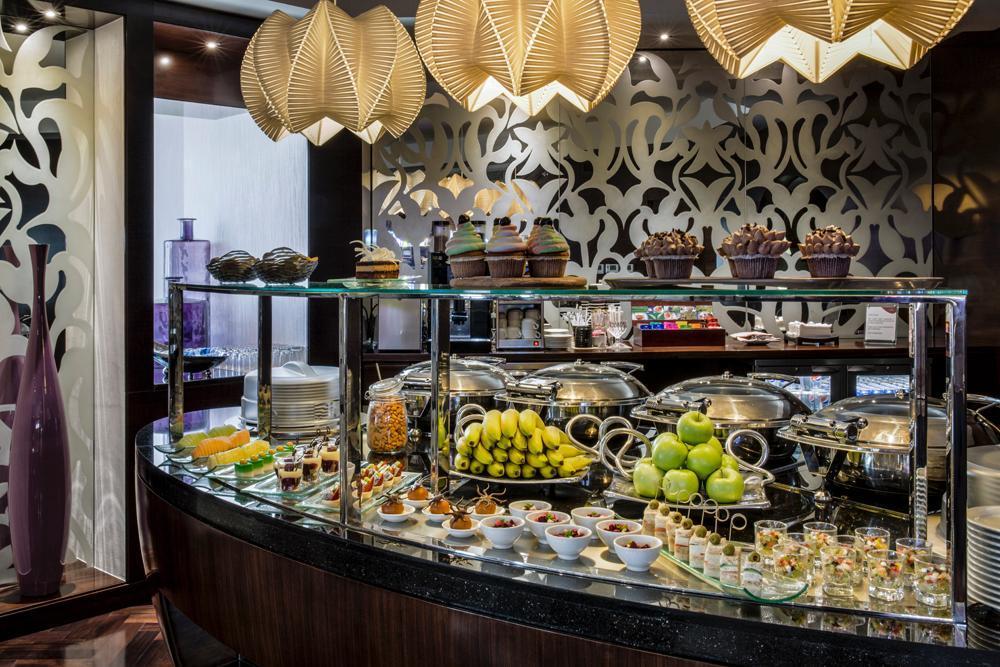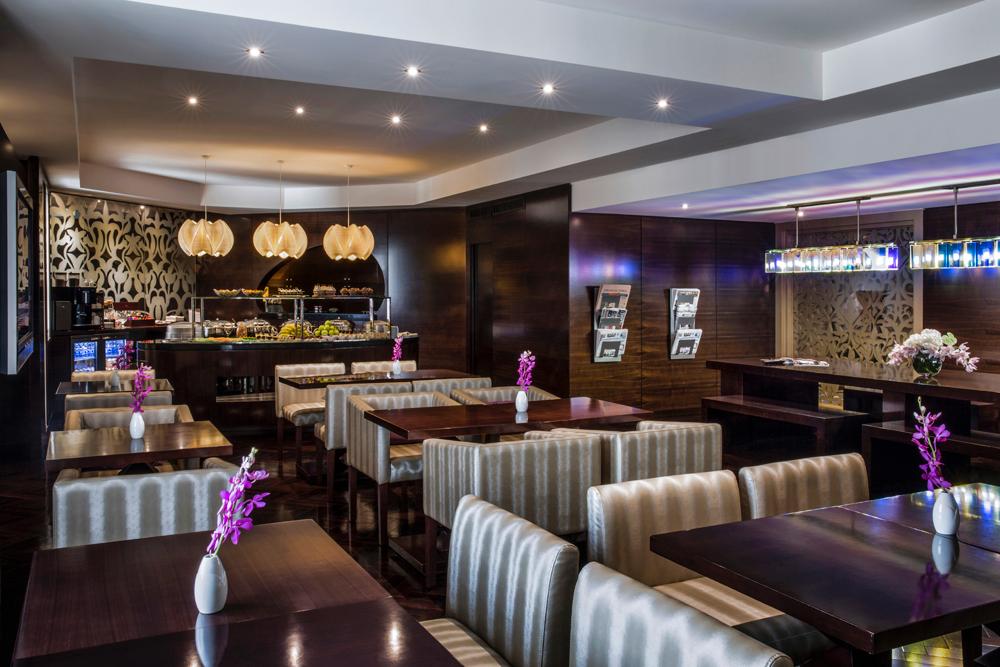 Special Treatment and Privileges Reserved for Executive Club Lounge Guests
All guests that have upgraded to Executive Club Lounge level are treated to special times in the Executive Club Lounge. It is noted that staff go out of their way to ensure everyone's comfort and satisfaction. Service is friendly and attentive and leaves a positive impression with guests that seem to agree that almost nothing is too much for management and staff to impress with the professional yet easy-going attention they pay guests at all times.
Whether you want a soft drink or one of the delicious treats on offer when you are tired from the day's activities, or you simply want to sit back and allow yourself to be spoilt, be assured that a staff member is always close by.  Even though service is excellent to ensure guests' satisfaction, it is always discreet and staff are never overbearing.
Decorated Tastefully to Complement the Peaceful Ambience
To ensure that the Executive Club Lounge guest feels right at home in a special environment dedicated to his/her comfort and levels of privilege, the space is furnished and decorated in hues of cream, soft browns and beiges. This enhances the atmosphere where guests can feel they are offered the perfect spot to relax and be looked after. Seating is offered to allow ample space for all, lighting is soft and not intrusive, and floors are gleaming. The counter where the fruit, drinks and bites are displayed, is tasteful and inviting. Executive Club Lounge guests at Crowne Plaza Dubai Deira are assured of excellent service and special treatment by management and staff throughout.