You will find the executive club lounge at Crowne Plaza Guangzhou City Centre on the fifty sixth floor and open from 7.30am to 10pm for your convenience. Enjoy three complimentary food and beverage presentations each day, these include:
Complimentary buffet breakfast from 7.30am to 10.30am
Evening cocktails and snacks from 5pm to 7.30pm
A selection of refreshments offered throughout the day.
Children are welcome in the executive club lounge when accompanied by an adult. Children under 1.2 metres enjoy complimentary access.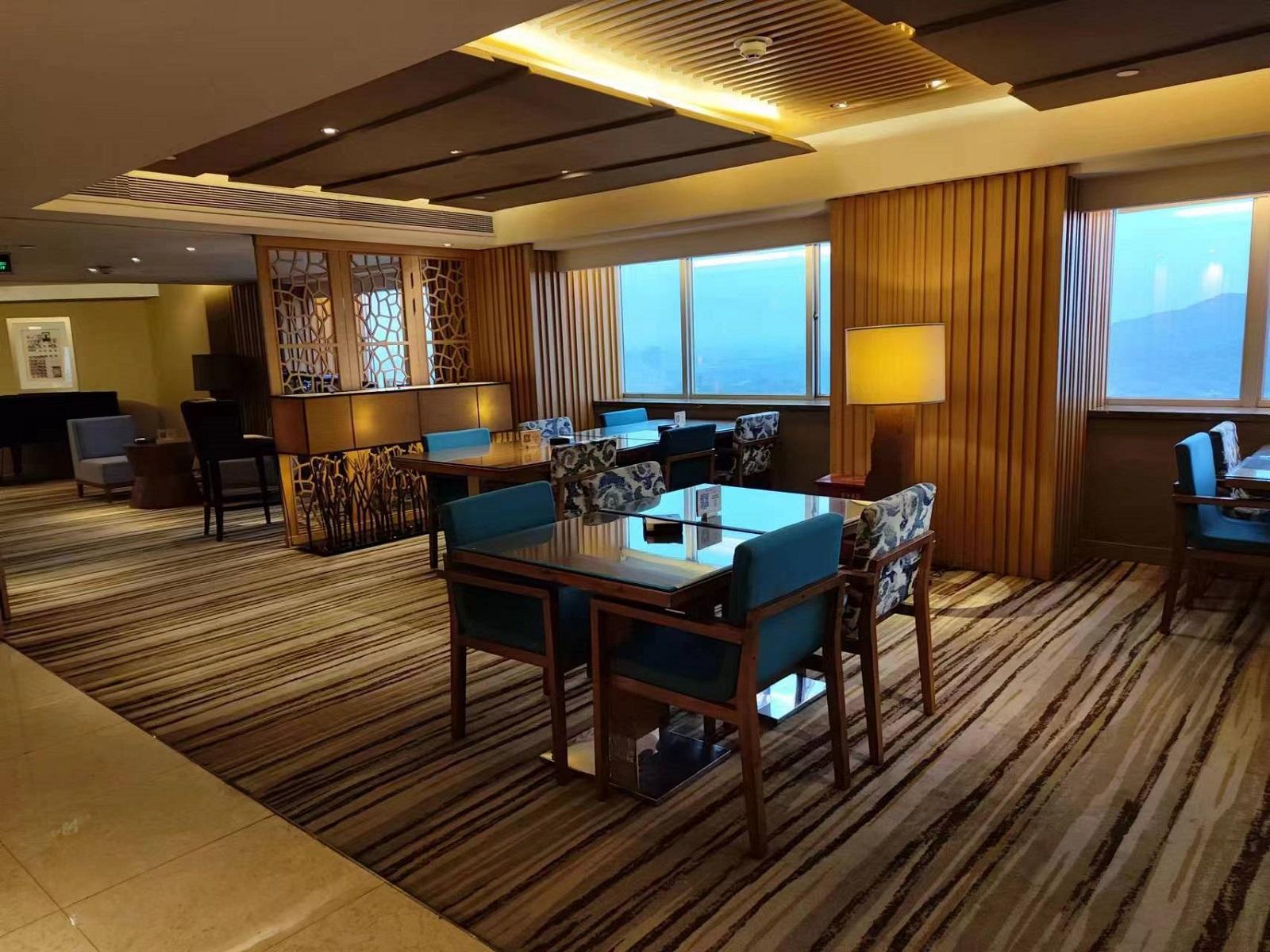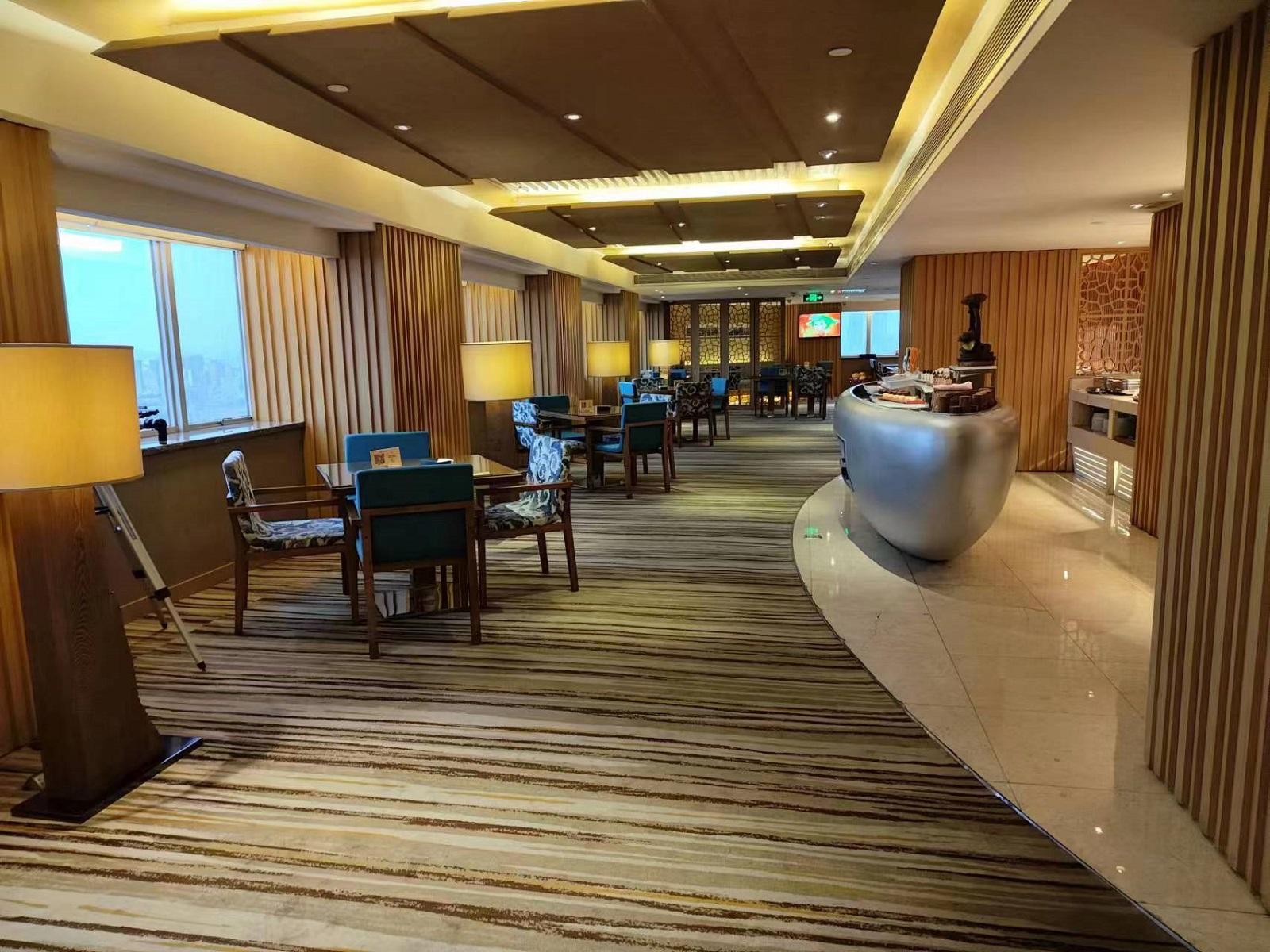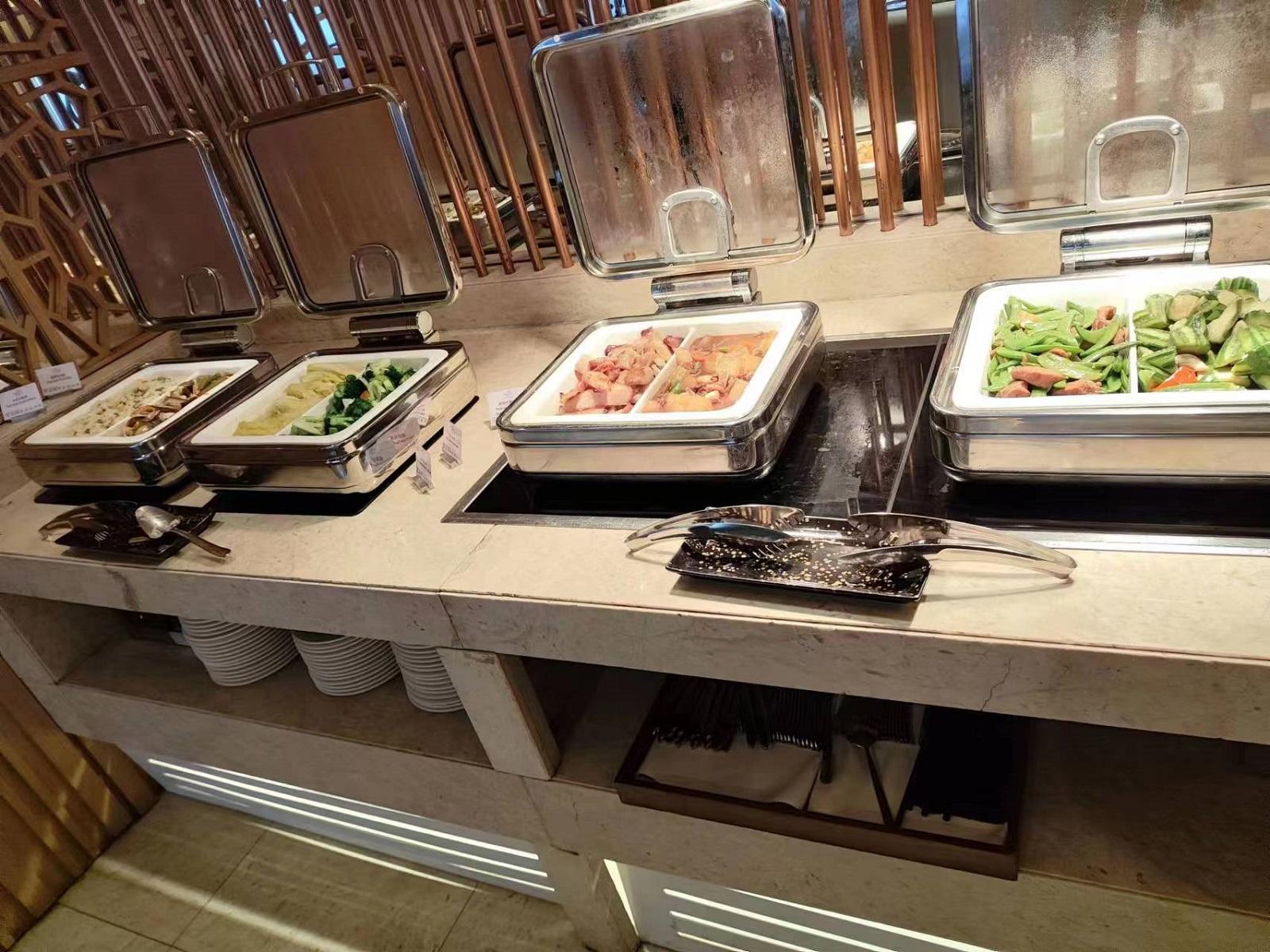 This executive club lounge offers exclusive access and benefits to guests staying in any of the Crowne Plaza Guangzhou City Centre club level guest rooms and suites, offering you an elevated guest experience.
First Class Services with A Professional Team
In addition to the excellent exclusive privileges offered by the executive club lounge at Crowne Plaza Guangzhou City Centre, we found the team were professional and offered first class guest services, meeting all our guest requirements. We loved the fact we were provided with express check in and check out in the executive club lounge, which meant we didn't have to stand in a queue at the main front desk.
We also found the fact that we could contact the executive club lounge during opening hours on 88916 from our in-room telephones or guest services by dialling 0 and our needs were met. Business travellers were also provided the opportunity to use the executive club lounge meeting room for free for up to two hours during their stay, subject to availability with advanced bookings required.
Luxurious Semi Private Seating
Our first impression of the executive club lounge at Crowne Plaza Guangzhou City Centre was how spacious, light and bright it was. From the gleaming polished floors to the wooden pillars and luxury semi private seating, it was warm and welcoming. There were families sitting enjoying a snack and business people hard at work catching up on their emails using the lightening fast internet access provided in the executive club lounge.
When you enter the executive club lounge you find the welcome desk. This is where you take advantage of your express check in and check out services, but they also assist with concierge services, so if you want to book a tour or a table at one of the restaurants, they are more than happy to assist. The views are spectacular and the team have really thought it out, offering telescopes so you can explore your surroundings.  The lounge and dining areas are well spaced, offering plenty of private space to hold discreet discussions. The food island provides you with an extensive selection of hot and cold dishes to choose from.