One of the world's best family holiday destinations
If your family is new to foreign travel and you want to visit some top-rated international places like Singapore but aren't sure what to expect, this guide is for you. With its incredible kid-friendly attractions, year-round tropical weather, and amazing kid-friendly eateries, Singapore is probably the best city in the world for families. Even when the awful haze descends, there are many great indoor play areas that your children will enjoy. All of this is before we even get into a slew of new fun activities to do with kids and all of Singapore's greatest attractions.
Gardens by the Bay
Singapore is known for its luxuriant tropical greenery, with Gardens by the Bay serving as one of the best examples. Get outside and marvel at the amazing Super Trees as you make your way to the two conservatories. The massive waterfall in the Cloud Forest will take your breath away, and the ever-changing Flower Dome always has something fresh to see. Be sure not to miss out on the Far East Organization Children's Garden water play area, which is absolutely free to visit. It is, however, critical to ensure that you are aware of the current Covid-19 restrictions on certain activities.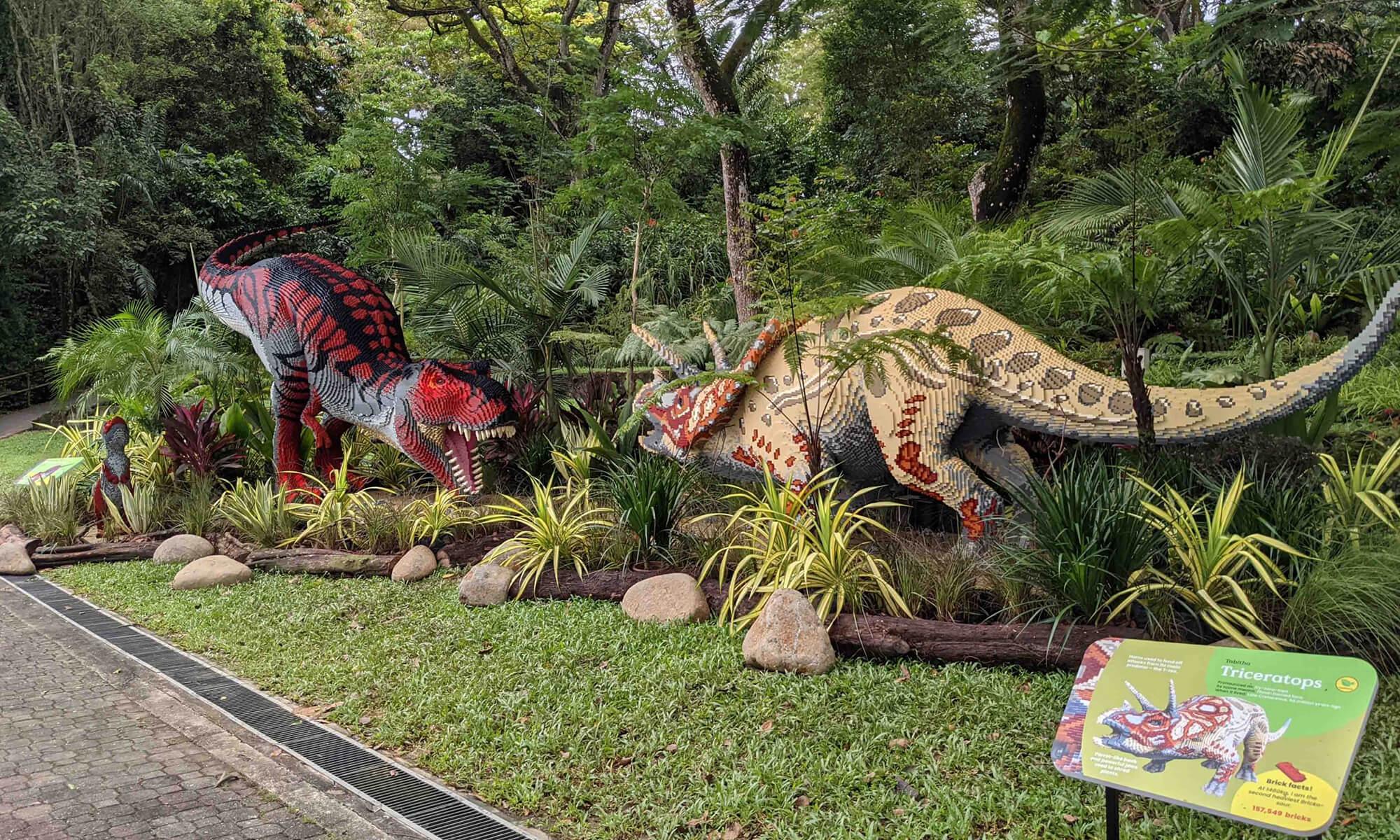 IMAGE: A family outing to Singapore Zoo guarantees fun and excitement for everyone in the family.
Spend a family day at the zoo
Although we have mentioned Singapore Zoo in previous articles, it is worth mentioning again because it allows you and your little explorers to travel back in time. You can explore the self-guided trail with your kids and see if they can find all 60 life-sized dinosaurs (made with around 1.5 million bricks in total). These prehistorical life-like creatures range from the smallest raptors to enormous T-Rexes that will have their jaws drop to the ground.
You can also navigate the immersive maze in Brickosaurs World, where you'll need to solve riddles and search for hidden clues to escape. Children can also participate in creative classes where they will learn to create their own dinosaur masks and origami, or they can try their hand at recovering hidden fossils in the Bone Diggity Time segment. Don't forget to take a few photos at the Community River Fossil Mural before returning to your accommodation. Note that some of these activities may only be available on Chinese school holidays, weekends, or public holidays, so make sure to check before you go.
Child's play
Children, in particular, can become easily bored during a family vacation, and once you have visited all the different tourist attractions and sites, boredom usually starts to set in. A day trip to Sentosa is an excellent way for them to utilise their natural energy. The "State of Fun", for example, has so many family-friendly activities that you'll need a week to complete your list.
IMAGE: Skyline Luge is a must-visit for all adrenaline junkies, and HydroDash is definitely worth a visit if you are an aqua enthusiast. Make sure to plan ahead of time because many of these locations only accept a restricted number of visitors owing to Covid-19. Also, feel free to visit the eel cave where you can touch a starfish in the rock pools, and head off to the S.E.A. Aquarium to see some amazing sharks and manta rays.
Get your daily dose of fun at Universal Studios Singapore
The only Hollywood theme park across Southeast Asia is so popular that it warrants its own sub-heading. A trip to Universal Studios Singapore is guaranteed to provide thrills, laughter, fun, and hours of enjoyment for the entire family. Here, you and your fam can explore an array of fantastic zones from Sci-Fi City to Hollywood, and favourite among the little ones - Madagascar, as you go behind the silver screen and experience true movie magic. Take our advice and upgrade to the express pass to avoid the long ride queues, which can be very long, especially on weekends and during peak season.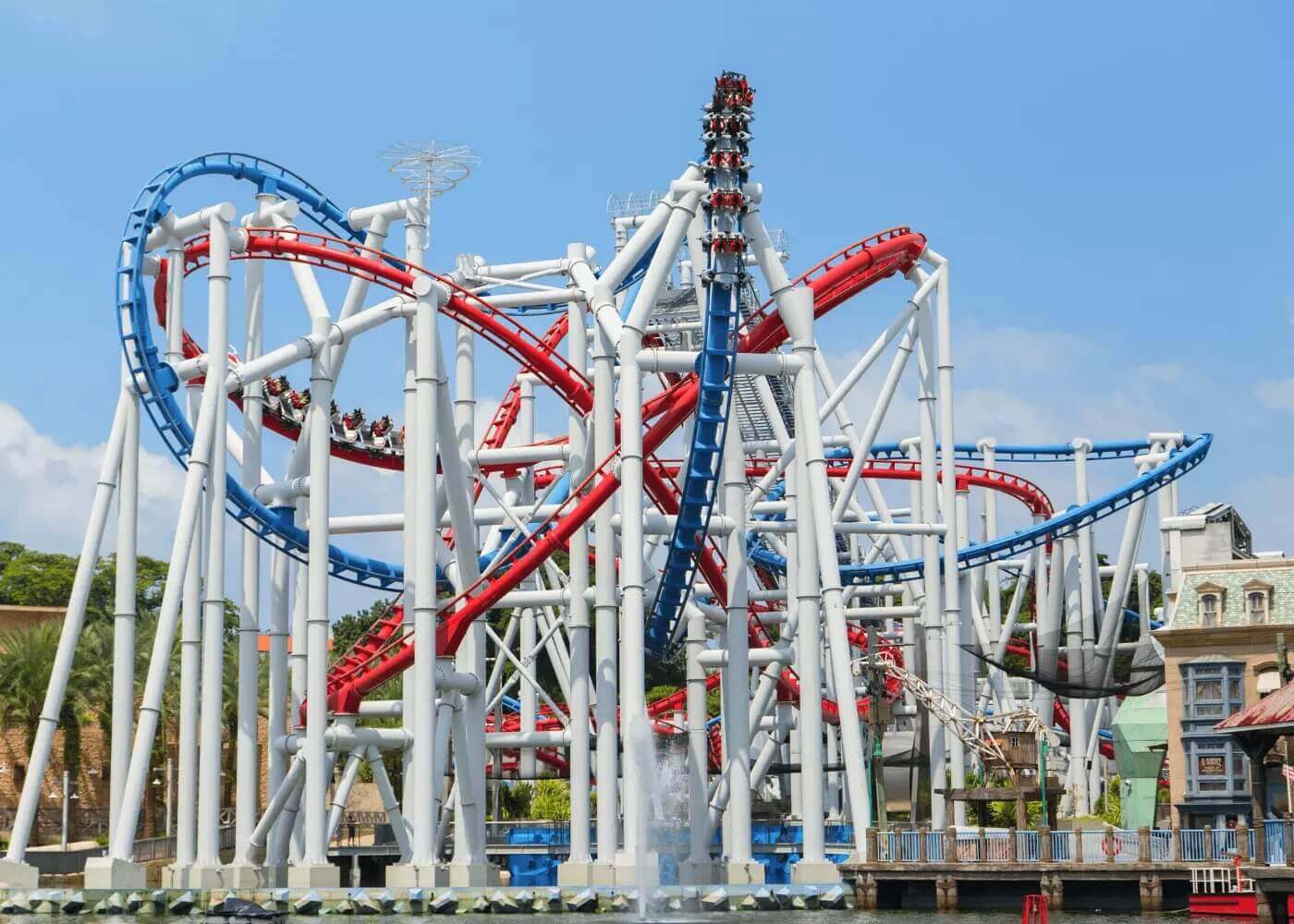 IMAGE: Get your thrill on at Universal Studios Singapore. This Hollywood theme park, the only one across Southeast Asia, offers hours of endless entertainment for the whole family.
Kid-friendly museums in Singapore
As previously mentioned, there are several kid-friendly indoor options for those days when the haze settles over Singapore. There are too many museums for children in Singapore to list here, but you can start with the Science Centre Singapore, which has 14 excellent halls with interactive exhibits.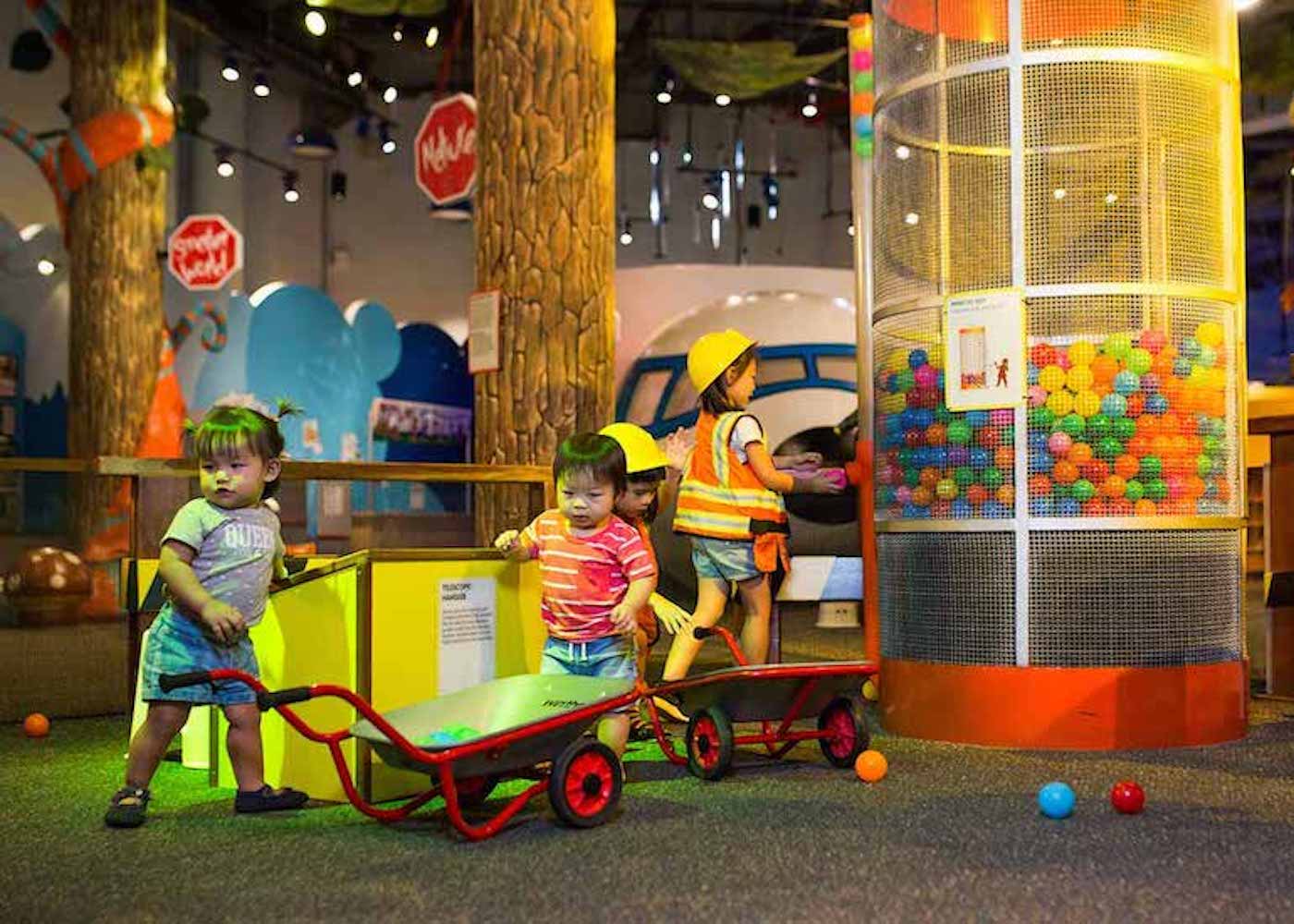 IMAGE: KidsSTOP at the Singapore Science Centre is a guaranteed winner when it comes to keeping young minds active and busy.
During this trip, you should also visit Kidsstop to impress your kids and check out the Omni-Theatre next door. Across town, the ArtScience Museum is a child-favourite, with futuristic, hands-on activities to keep everyone entertained for hours. If you want your kids to learn more about Singapore's history, the National Museum of Singapore, Asian Civilisations Museum, and a plethora of other fantastic options are also available, which we will discuss in detail in our subsequent posts.
With so much to offer families with children, including beautiful sandy beaches, Singapore is certainly among the world's Top 3 family holiday destinations.