Friendly people, stunning landscapes and a remarkable cultural diversity
Sri Lanka, also known as the 'pearl of the Indian Ocean' is an island republic located approximately 30 kilometres south-east of India. Every year, millions of tourists from around the world flock to this island for a family vacation, not only because there is so much to see and do, but also because it is one of the most affordable places to visit with children.
Sri Lanka, culturally captivating, naturally beautiful, and steeped in mysticism, is an excellent introduction to both travel and the Indian subcontinent for both adults and children. Discover fortresses built on boulders, temples carved into cliffs, and wildlife-rich parks, or expose your family to diverse ways of life by exploring working tea plantations or cycling through calm towns.
Explore wildlife on safari in search of crocodiles, deer, and wild elephants, or relax by the beach in Mirissa as the youngsters play in the soft sand and shallow ocean water. A trip to Sri Lanka is everything you could dream of for a family vacation: energetic, instructive, and relaxing, but mostly enjoyable.
Highlights of a trip to Sri Lanka
Seeing elephants in their natural habitat on a jeep safari in Udawalawe National Park is an experience that both you and the kids will never forget. The old rock castle Sigiriya will also impress the entire family, from the 200-meter climb to the summit to the big stone lion paws at the entryway.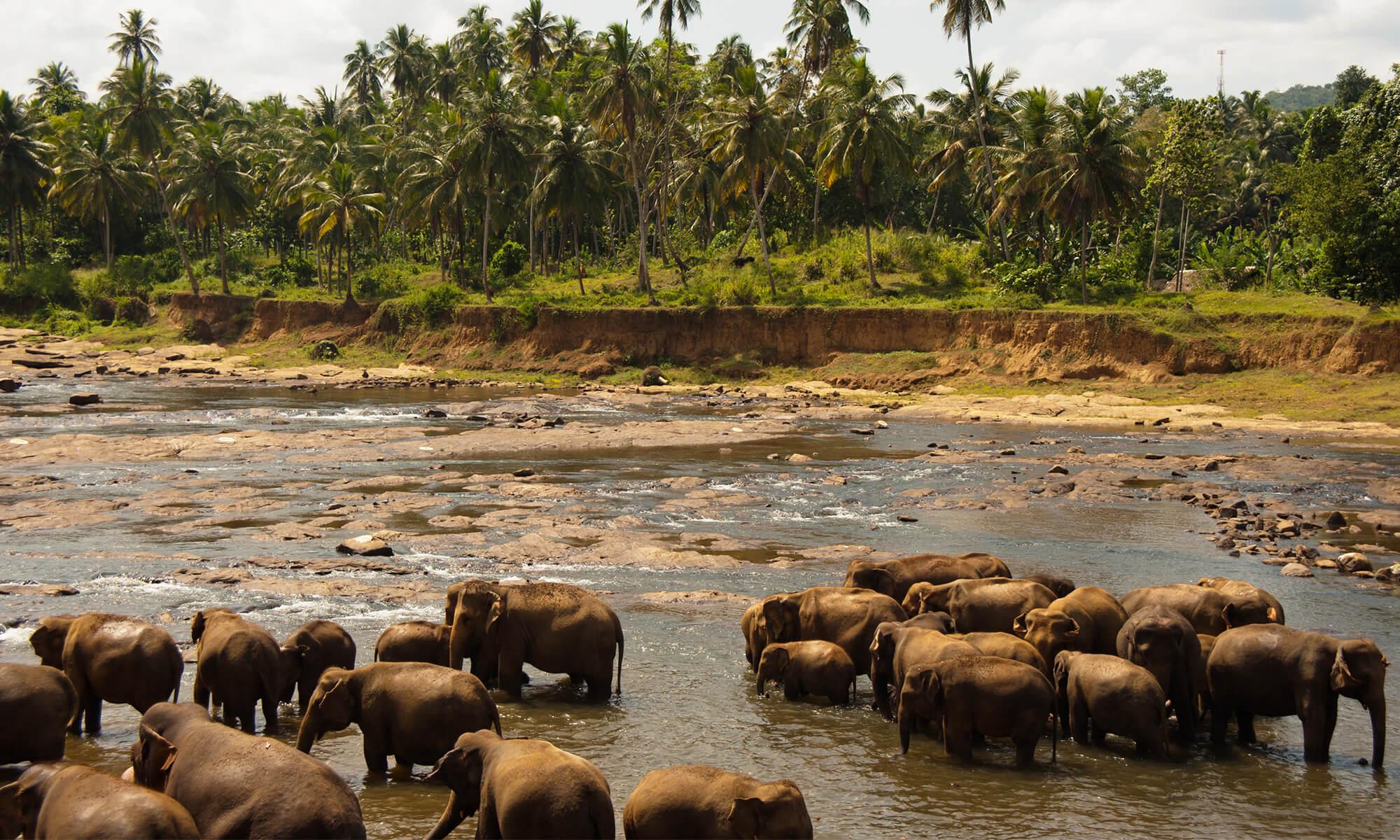 IMAGE: If you thought safaris were exclusive to Africa, you were mistaken! A safari in Sri Lanka's Udawalawe National Park is an unforgettable experience.
What can be better than soaking up the sun during a strategically planned beach break along Merissa's palm-fringed beaches, where you can relax under a beach umbrella while the kids splash in the water, or you could visit the Dambulla cave temples, which house ancient murals and statues depicting the Buddha and where prehistoric Sri Lankans lived thousands of years ago.
What can I expect from a family vacation in Sri Lanka?
A well-planned family vacation in Sri Lanka provides families with a rich and varied range of activities, things to do, and outdoor excursions, as well as ample opportunities to indulge and relax, and time to enjoy the beautiful scenery which includes everything from rainforests that provide an exotic backdrop seeing some wild animal in their natural habitat, to tea plantations, waterfalls, and beaches.
You can also dine at the great restaurants in the country's best resorts and hotels or have dinner with a Sri Lankan family before an informal Kandyan dance lesson, which is very traditional to Sri Lanka.
This country's south coast is suitable for families with children, who prefer whale viewing and beach time in quieter areas with soft, white. Hiking deep into the Knuckles Mountain range and spending a few nights in remote mountain communities, on the other hand, may also appeal to those families who enjoy the idea of charting their own path and distances through paddy fields toward waterfalls and those spectacular mountain views.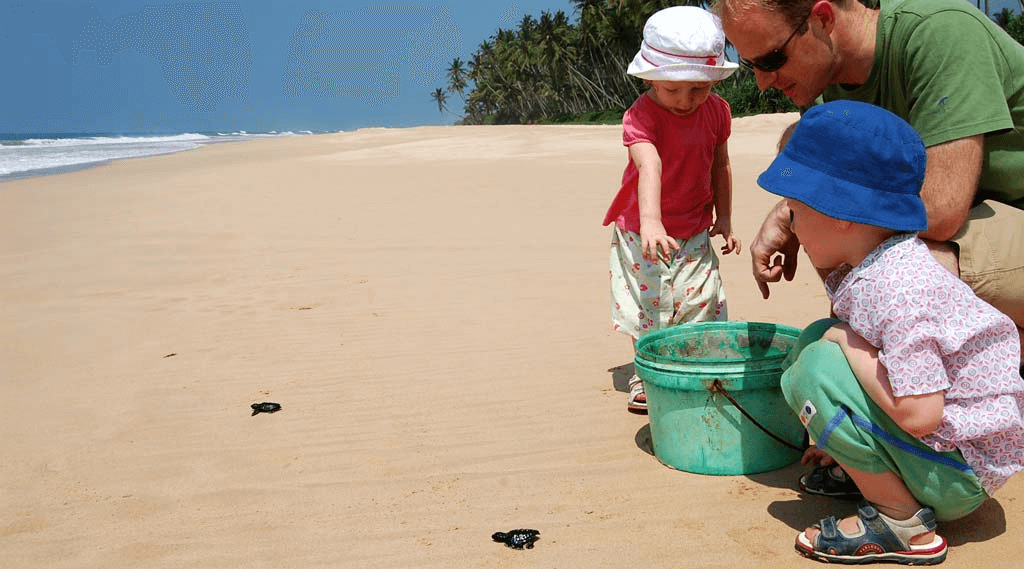 IMAGE: The only challenging aspect of planning a family trip to Sri Lanka with children is deciding where to go. Everything else from hotels to meals and transport is easy to arrange and offers a wide range of options.
When should we visit Sri Lanka?
Despite its tropical location, which ensures relatively steady year-round temperatures, the summer months in Sri Lanka can become extremely hot, with short, severe monsoons in the country's south-west. Please consult local travel advisories and consider whether the season you intend to visit Sri Lanka, is suitable for your family, especially if you have babies and toddlers.
Negombo
Negombo welcomes visitors with spiritually charged religious sites, rolling plantations and palm-fringed beaches. You can stay at Lavinia Hotel and participate in the spirit of Negombo Urban Adventure for many fun family activities.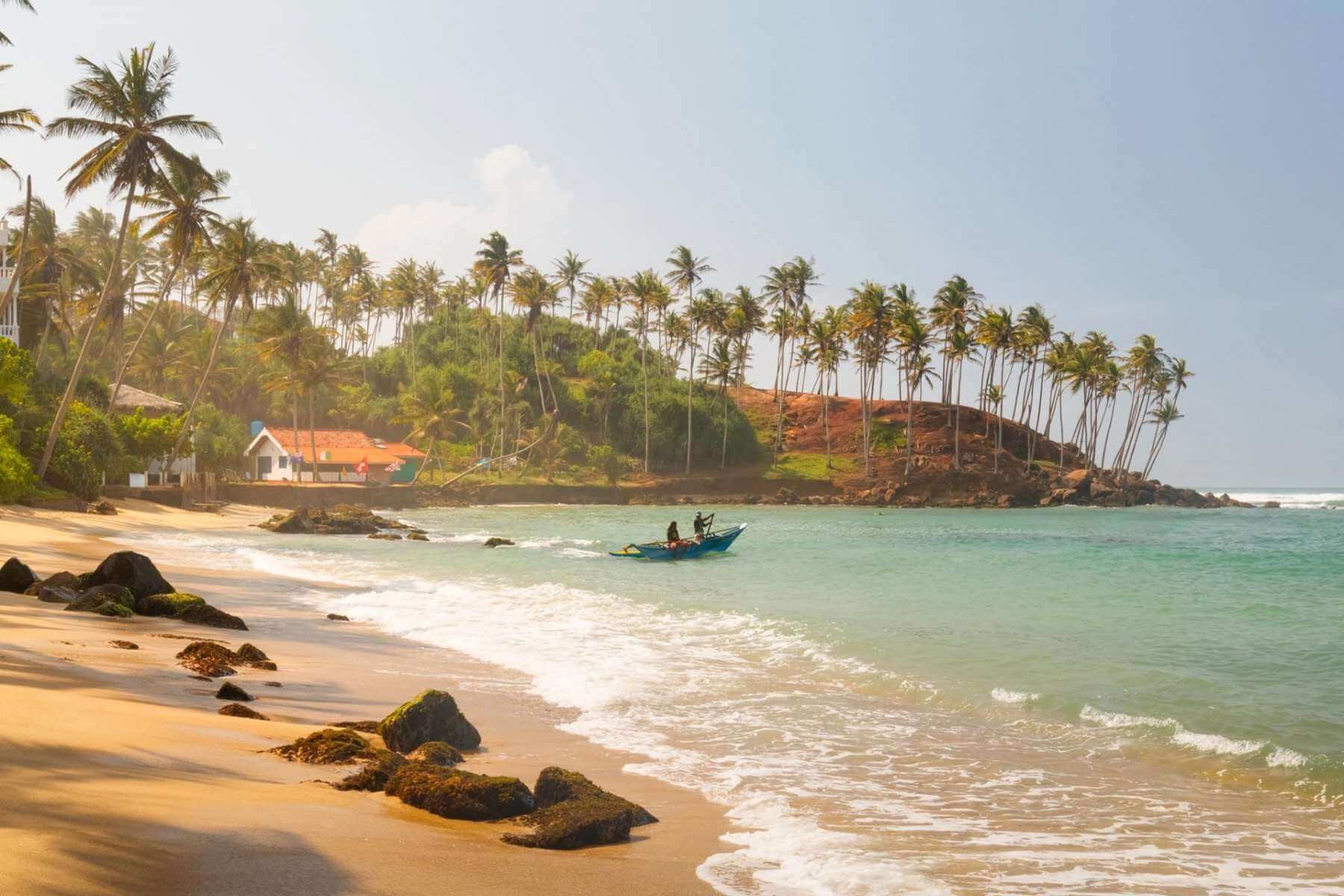 IMAGE: Sprawling Negombo is appealing due to its long stretch of beaches and proximity to the international airport. Negombo Town, a few miles south of the beach, provides an intriguing introduction to coastal Sri Lankan life, with hundreds of colourful wooden boats, a bustling fish market, and a touch of olde-worlde colonial elegance.
Originally, Sri Lanka was typically a holiday destination for the 60-year-plus age group where travellers would mostly discover the country's archaeological features dating back to colonial times. While Sri Lanka is still relatively unknown to families, it is becoming a more popular tourist destination than ever before, with wonderful local cuisine, elephants in the wild, and fun sports like white water rafting and surfing, making it ideal for family vacations.
Whatever you want from your family vacation in Sri Lanka, one thing is certain: relaxing in the converted small boutique hotels amongst the highland tea farms is a genuine treat, and nothing beats a warm Sri Lankan welcome to make you all feel perfectly at home. Sri Lankans adore children, and you will notice that locals, hoteliers, and stallholders will go out of their way to make you and your family feel at home and welcome.