DoubleTree by Hilton Guangzhou offers a spacious executive club lounge, located on the thirty ninth floor, open daily from 7am to 9pm. This exclusive access executive club lounge provides four complimentary food and beverage presentations daily, including:
Breakfast from 7am to 10.30am Monday to Friday and 7am to 11am on weekends and bank holidays
Afternoon Tea from 2.30pm to 4.30pm
happy Hour from 6pm to 8pm
All day coffee, tea and soft drinks
The executive club lounge closes at 8pm on weekends and bank holidays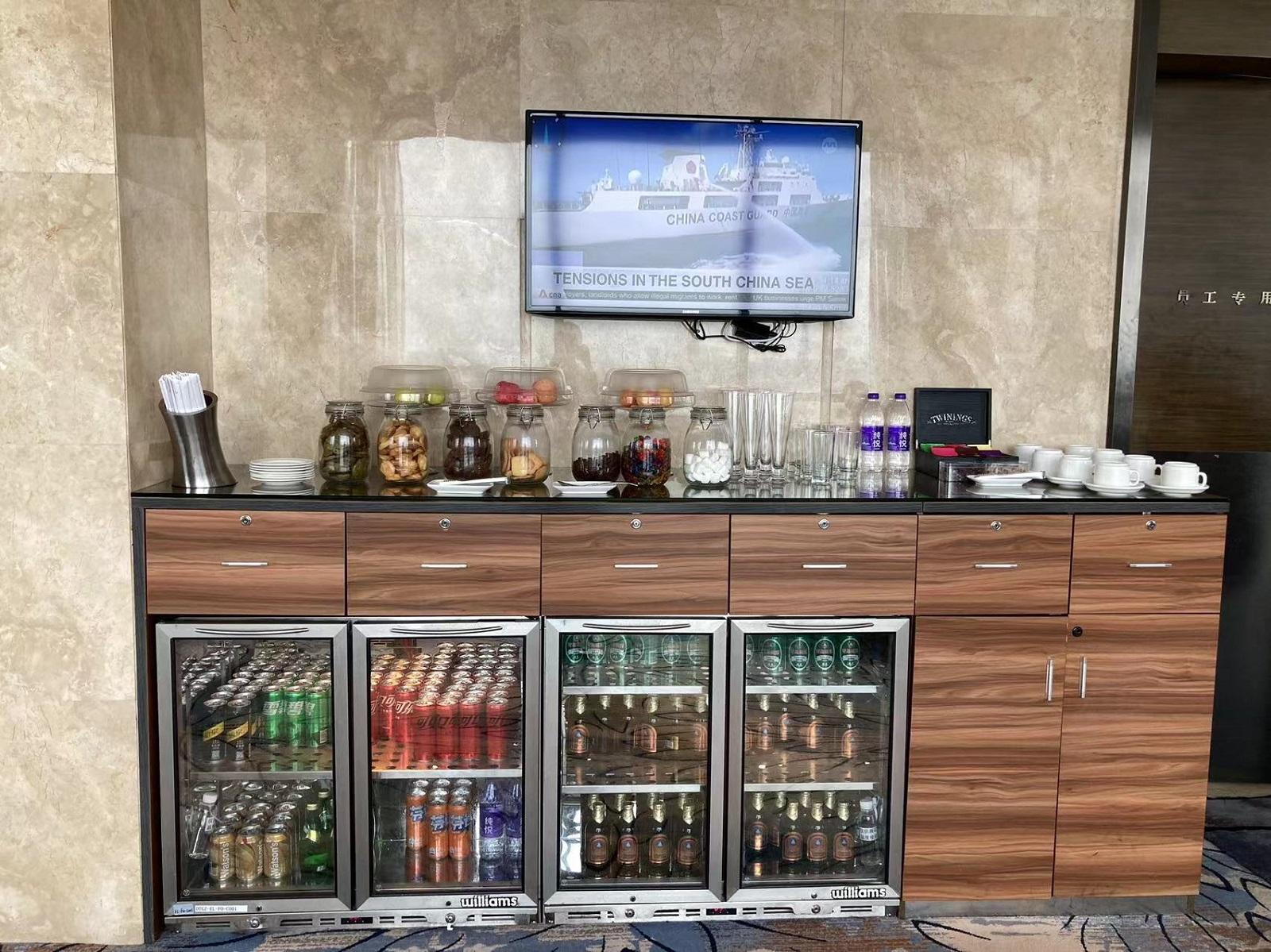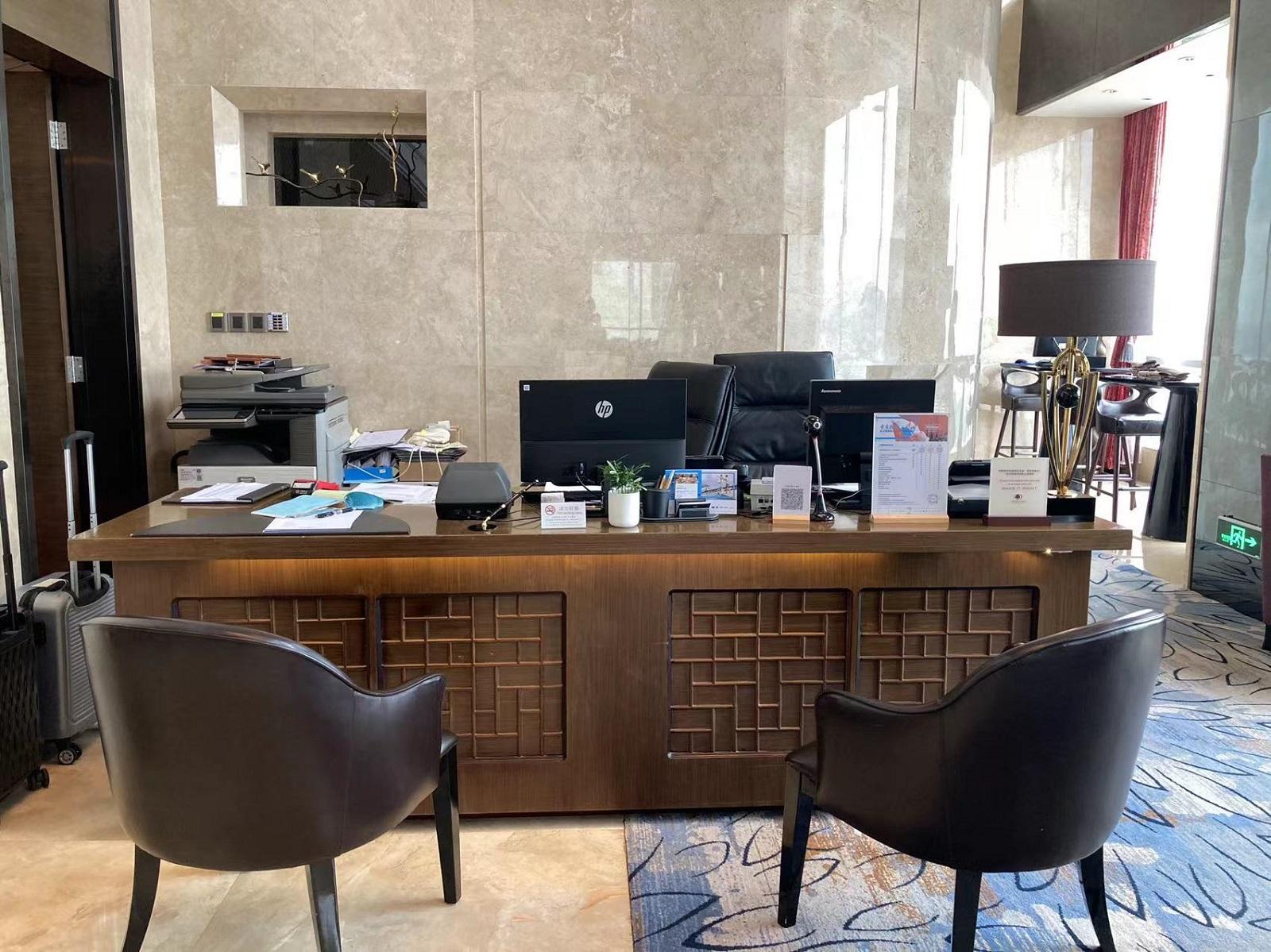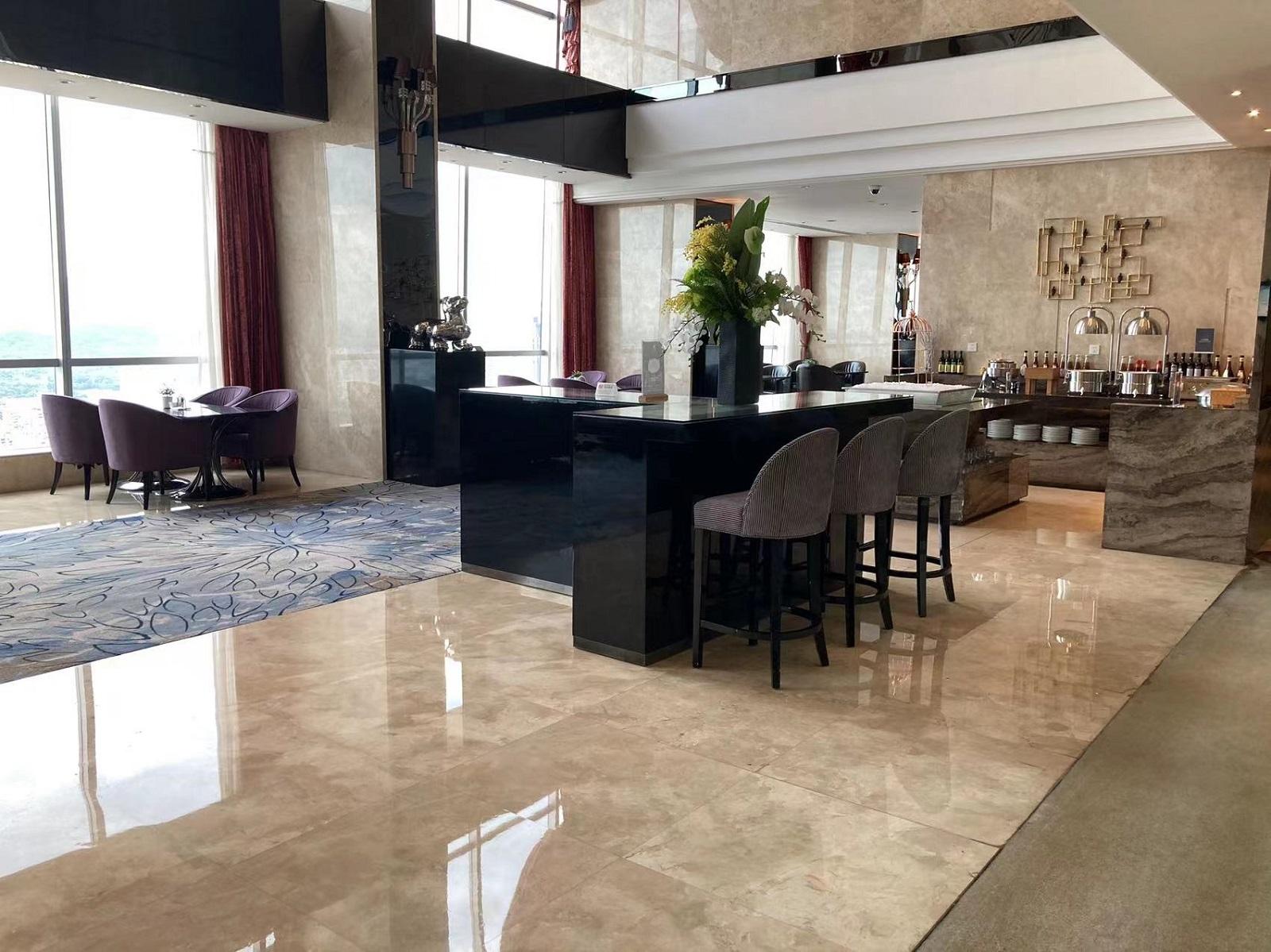 This executive club lounge offers complimentary and exclusive access to guests staying in the hotels executive level guest rooms and suites.
Benefits for Business and Leisure Travellers
This executive club lounge provides guests with an elevated guest experience, whether travelling for business or pleasure. Upgrading to an executive level guest room or suites provides you with excellent and exclusive privileges, over and above the four complimentary food and beverage presentations.
When you use the executive club lounge you have access to wired and wireless internet, along with the added benefit of one item ironing on request with a maximum of two pieces per stay. Business travellers can also make use of the executive club lounge boardroom, accommodating up to eight people for up to one hour per stay. The boardroom must be booked in advance and is subject to availability. A treat is that you enjoy private check in and check out services in the executive club lounge, so you don't have to check in at the front desk and you also can choose a late check out up until 4pm, subject to availability.
Spacious Double Volume with Floor to Ceiling Windows
This spacious executive club lounge is a large double volume space with floor to ceiling windows and bird eye view of the city below. There is a welcome desk, where you can check in and out or to book a table at the restaurant or get information on the best sights and attractions.
This executive club lounge is well-appointed with comfortable seating that is spread out, making it an ideal place to work, relax or meet with colleagues or friends. The tea and coffee station is there for you to enjoy throughout the day and the fridges are brimming with a wide selection of soft drinks for your enjoyment. The team are professional and ensure your guest requirements are met.