The Downtown Rotana hotel is located in Bahrain, in the financial district of Manama. While it is less than a twenty-minute drive from the Bahrain International Airport, it is also a few minutes' walk away from the Bahrain Financial Harbour. Although it is in bustling district, the hotel has many offerings to keep all of their guests relaxed. From the spa, Bodylines Fitness and Wellness Club. If guests feel like cooling off by the pool, this five star luxury hotel has a very unique rooftop swimming pool that can be used while overlooking the city.  The Bodylines Fitness & Wellness Club is located on the 9th floor in the hotel and it is equipped with a professional instructor that will help you keep in shape or answer any exercise questions that you might have. The gym is equipped with all of the latest and greatest Technogym cardio machines and weight equipment to be used.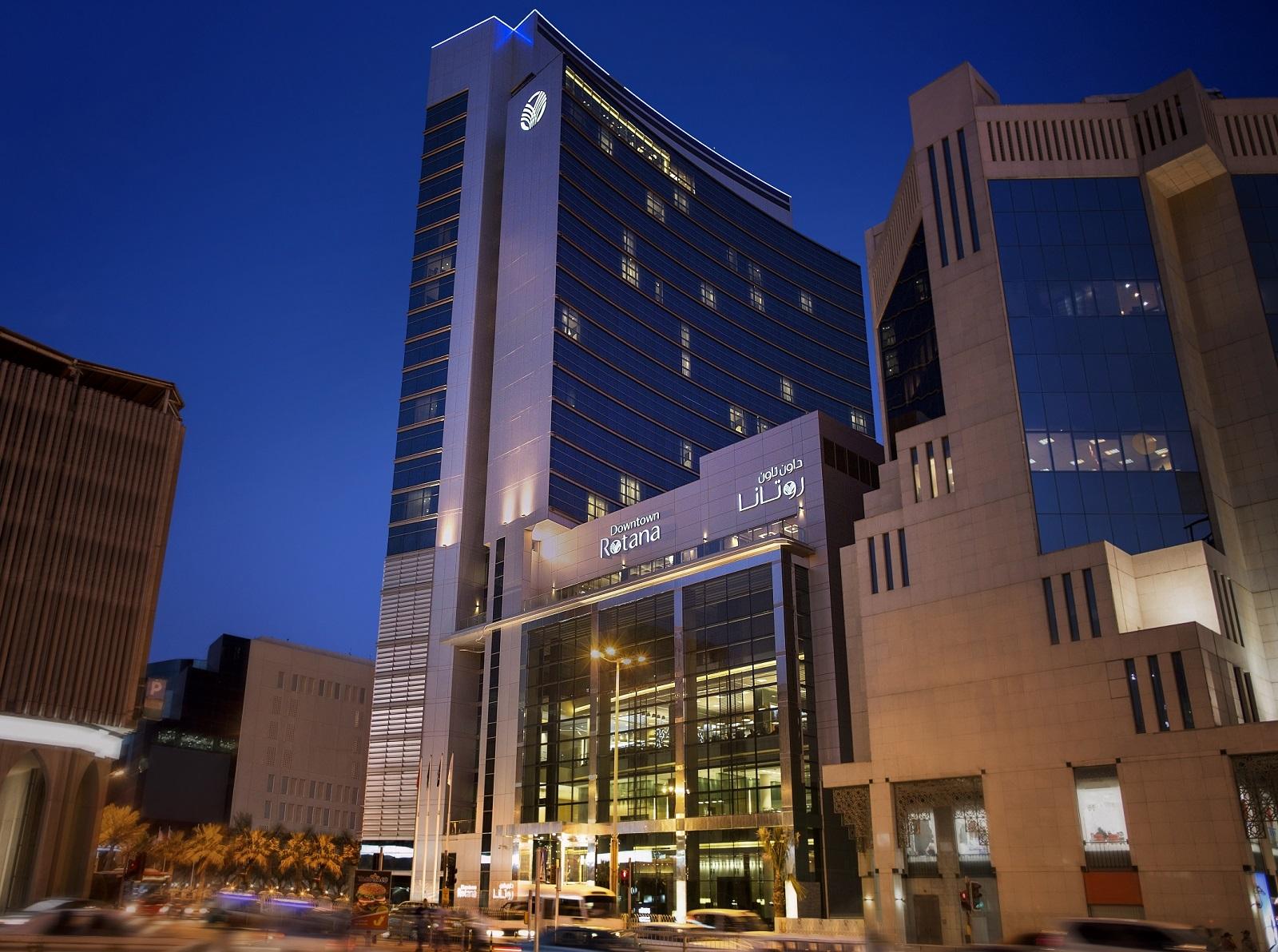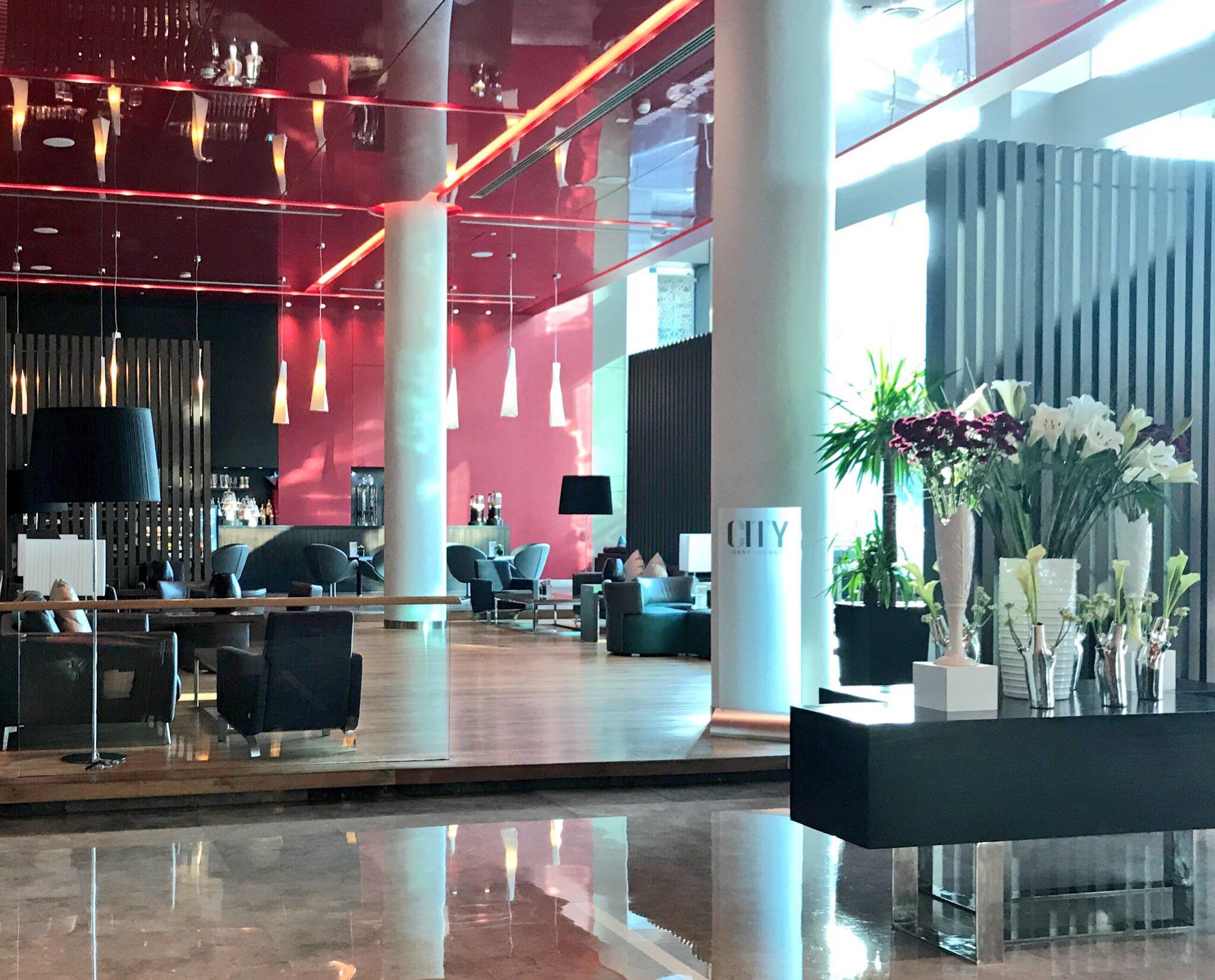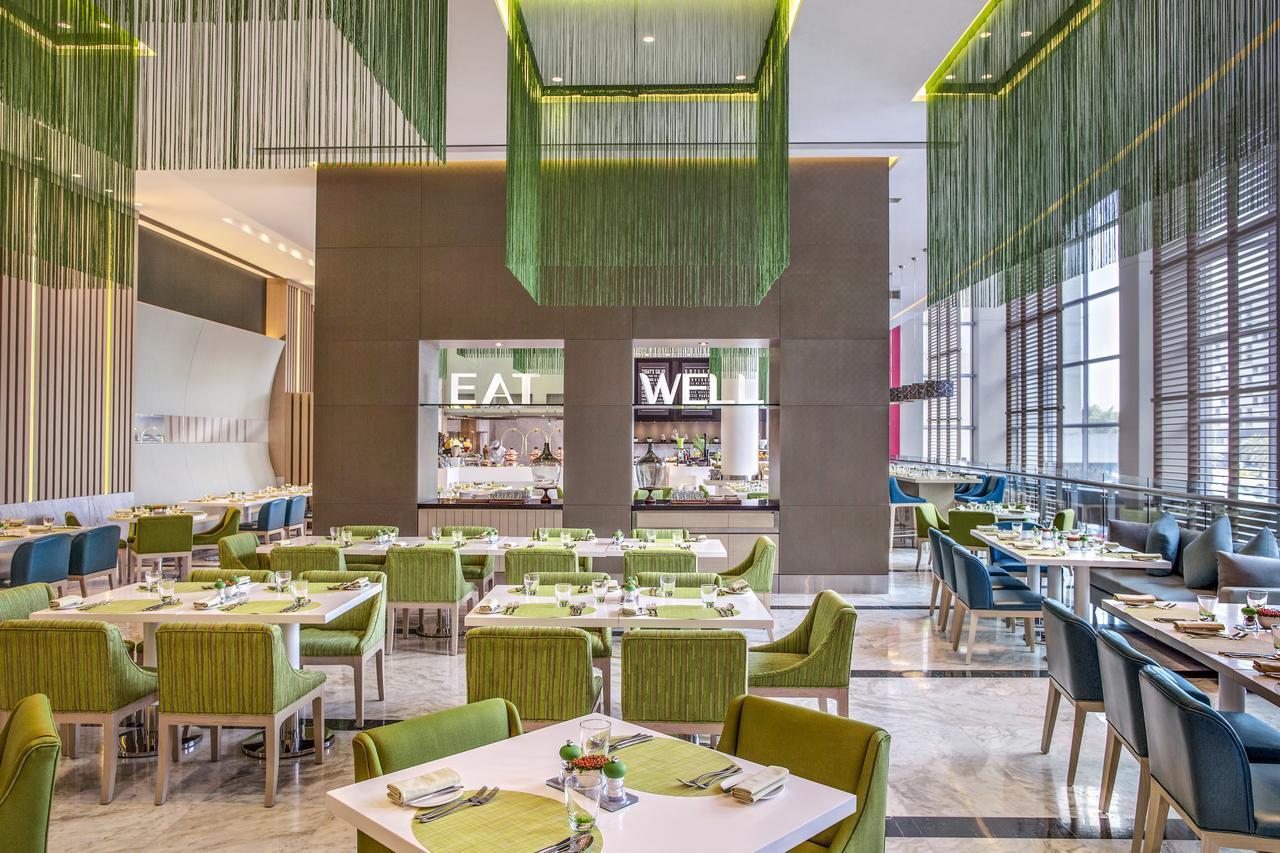 Why You Should Go There
The Downtown Rotana hotel looks after all of their guests with high speed wireless internet, as well as valet parking. They have even gone as offering a doctor on call, and multi-lingual employees to help guests that visit from all around the world. This five star hotel even offers a twenty-four hour currency exchange for anyone who needs to exchange money.  Guests will be able to feel relaxed and rejuvenated with the bubbling Jacuzzis, saunas and steam rooms. It also caters for business people specifically while offering many meeting rooms, as well as an entire business centre for guests to conduct business. Guests can enjoy the sunset views of the busy city from the rooftop pool deck.
The Downtown Rotana hotel has four different eating spaces for guests to enjoy. With all the cuisine choice on offer, guests will be able to choose from either the Teatro Downtown, that produces the best Japanese, Chinese and South East Asian food, in a modern setting overlooking the city lights. If guests feel more like being seated at an open plan kitchen with live cooking stations, in a blue and green accented restaurant, then they need to visit Flavours on 2. This restaurant has a special a la carte menu for guests to enjoy. While eating an entire meal is not always what guests feel like, there are places in the hotel where one can just enjoy light snacks and refreshments, like the Sun Deck Pool Bar.
Accommodation
The Downtown Rotana hotel has over two hundred and forty rooms and suites that guests can choose from. The accommodation has been described as being furnished with a modern and contemporary flair. Any room that guests stay at can expect a full and clear view of the city scape through the ceiling to floor windows.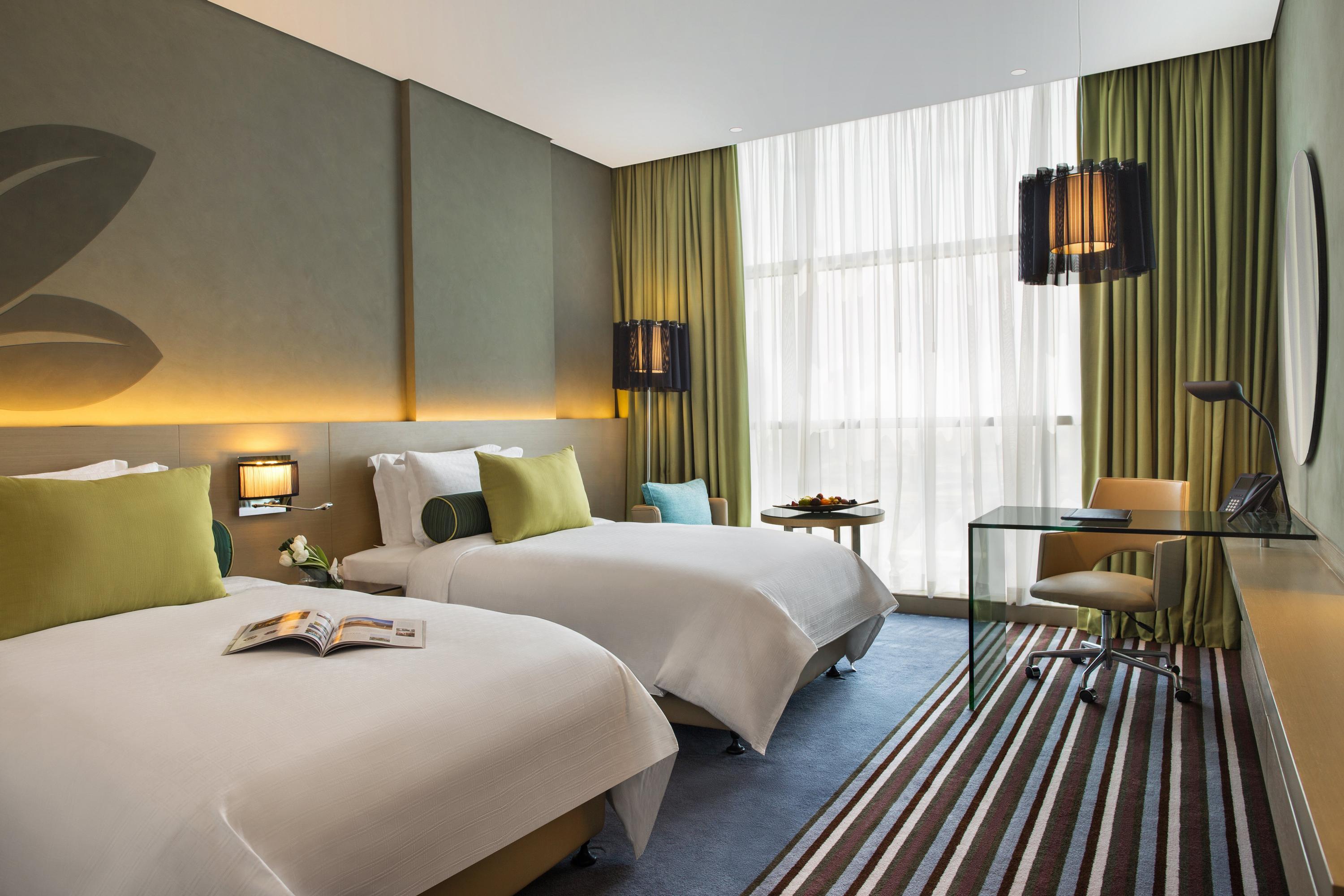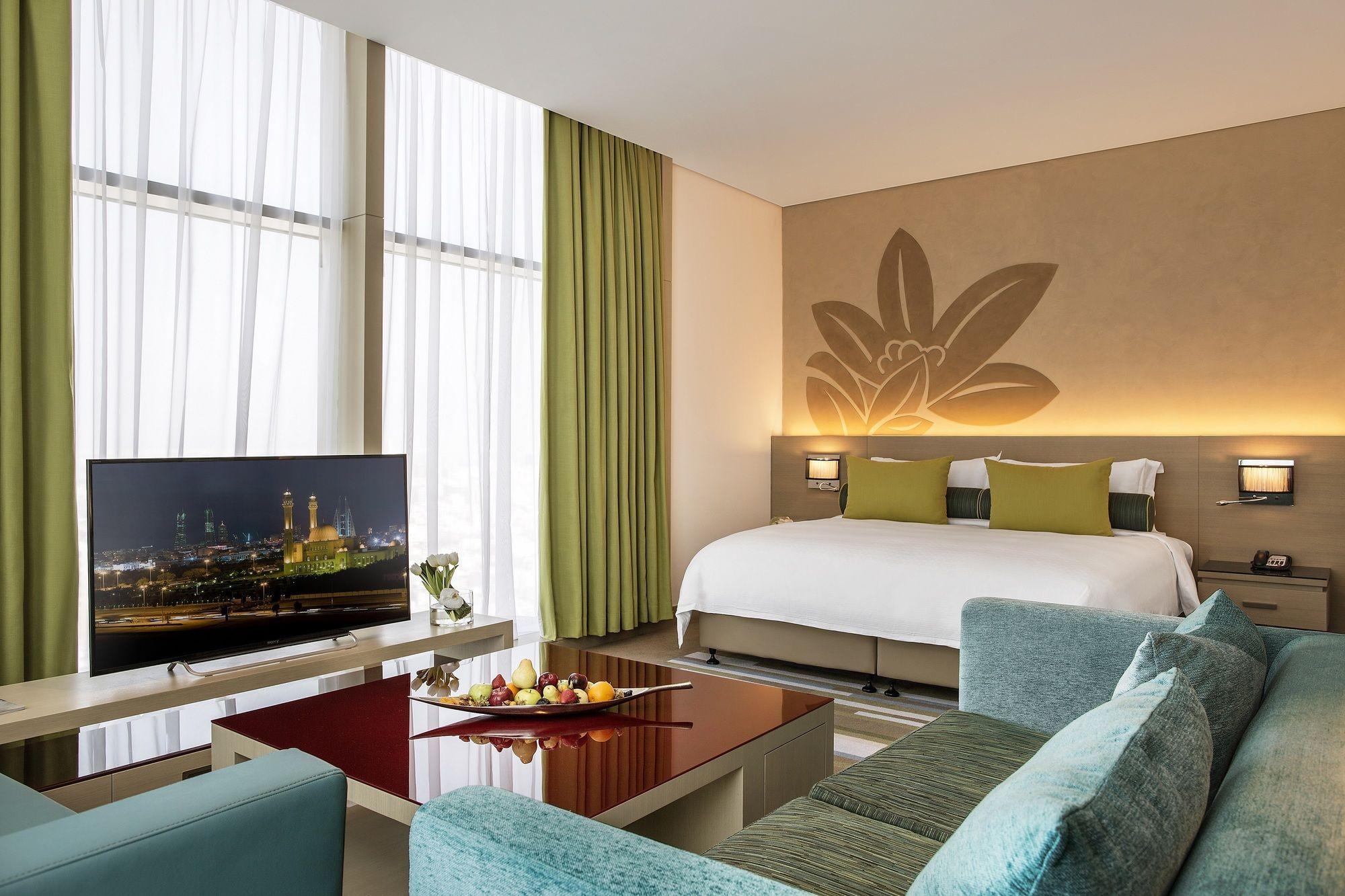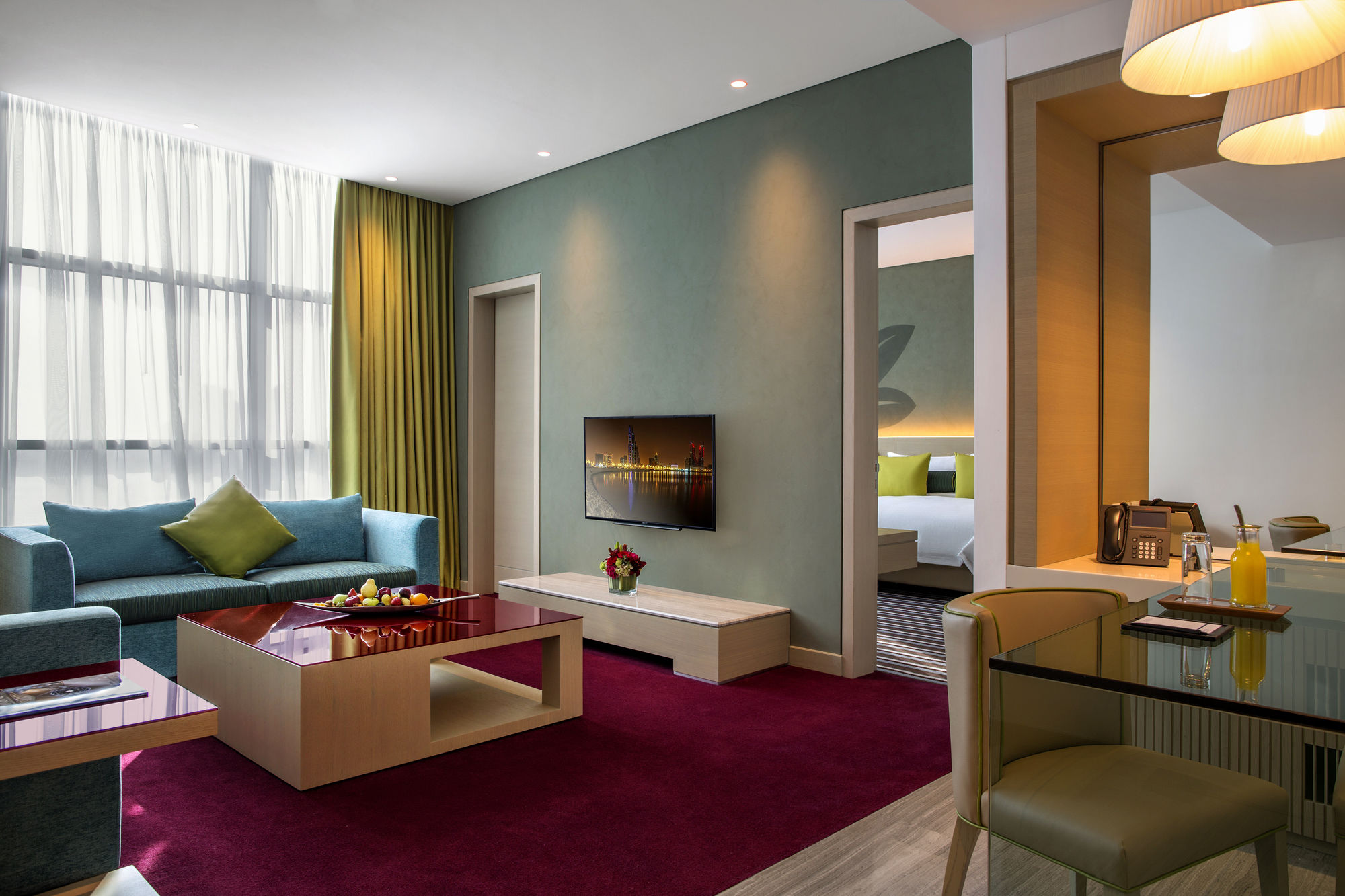 The guest rooms and suites at Downtown Rotana are known for their elegant finishes throughout all of the furnishings. Styled in gold and brown, these rooms are made for guests wanting to feel luxury and comfort at the same time. The centre piece that takes centre stage for all the accommodation is the breath-taking views that span over the entire city of Bahrain. This hotel caters for everyone with the different suites and rooms that they offer. From the Guest Room – King and Twin Beds to the luxury Club Rotana Suite – two bedrooms.
Executive Club Lounge and Kids Club
The Downtown Rotana hotel unfortunately does not have a Kids Club. The hotel gives their guests the opportunity to experience their piece of luxury in their Executive Club Lounge.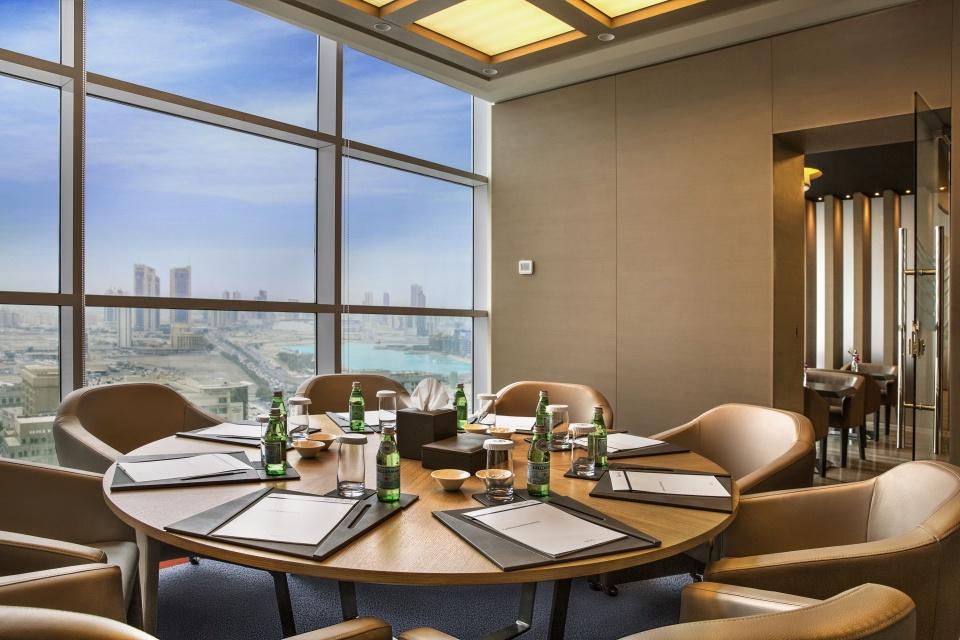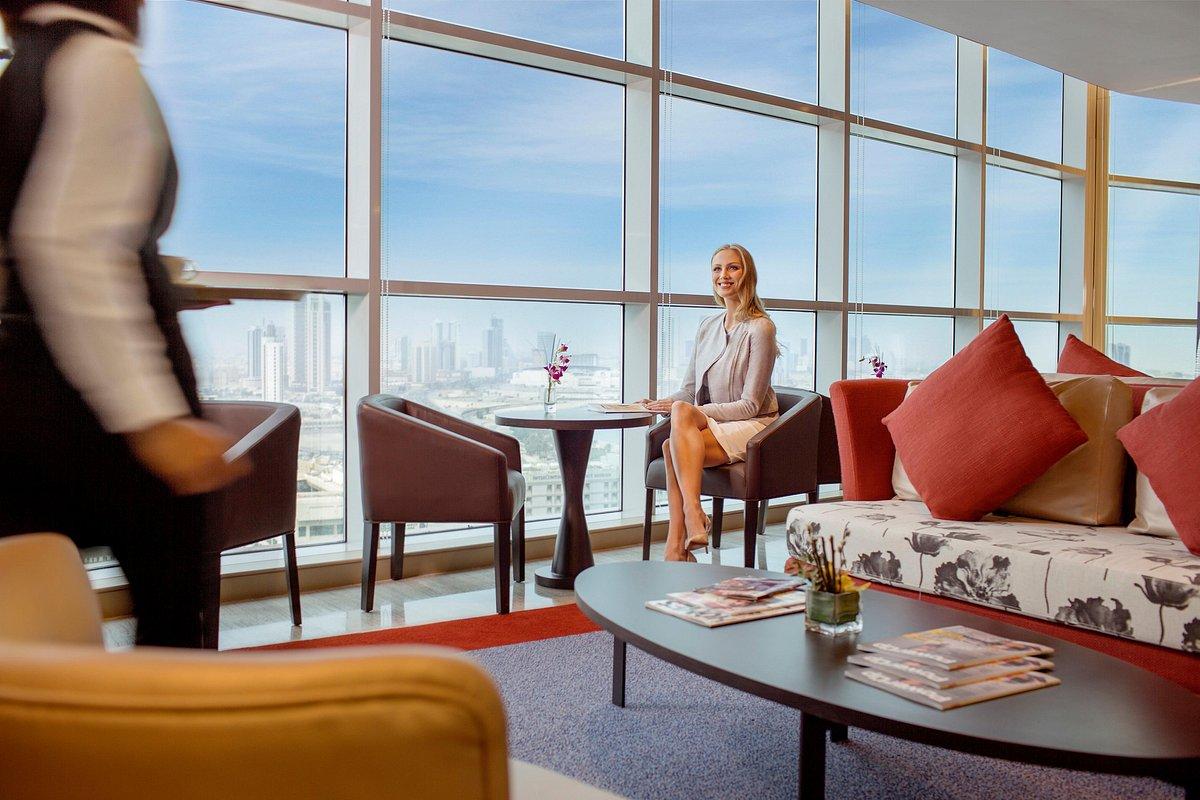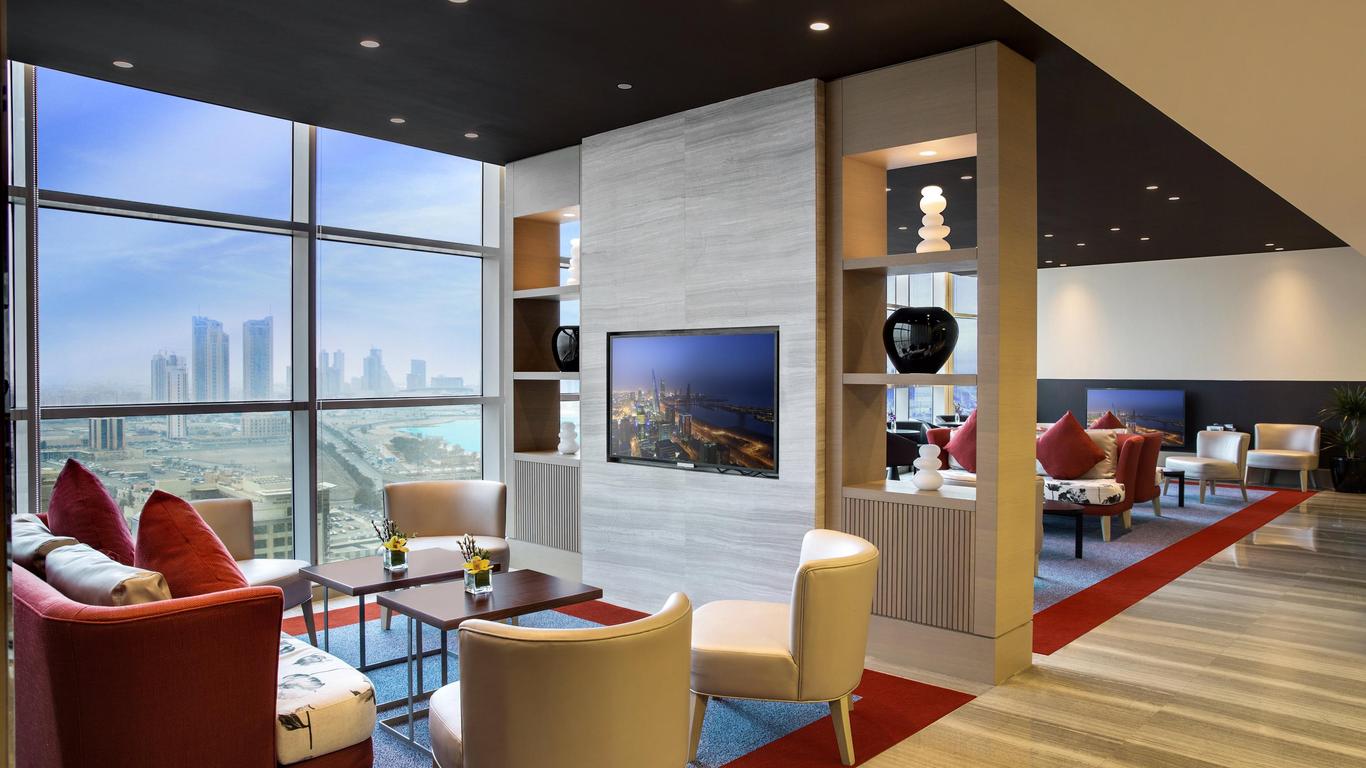 The Downtown Rotana Executive Club Lounge is also known as the Club Rotana Lounge, is located on the twenty fourth floor of the hotel and it is open for guests to enjoy from 7am to 11pm every day. Guests have access to meeting rooms as well as complimentary wireless internet and soft drinks for all Club members. Read more about the Executive Club Lounge by clicking on the button below:
Downtown Rotana Executive Club Lounge