The Dusit Thani Dubai hotel Executive Club Lounge opens daily from 12pm to 8pm. Located on the thirty fourth floor of this beautiful glass hotel. The Executive Club Lounge offers Club Level guests three food presentations daily, these include:
A breakfast buffet is served daily from 7am to 11am on the twenty fourth floor
High Tea in the Executive Club Lounge from 3pm to 5pm
Evening snacks and non-alcoholic beverages served in the Executive Club Lounge from 6pm to 8pm.
Children under the age of twelve are not allowed in the Executive Club Lounge.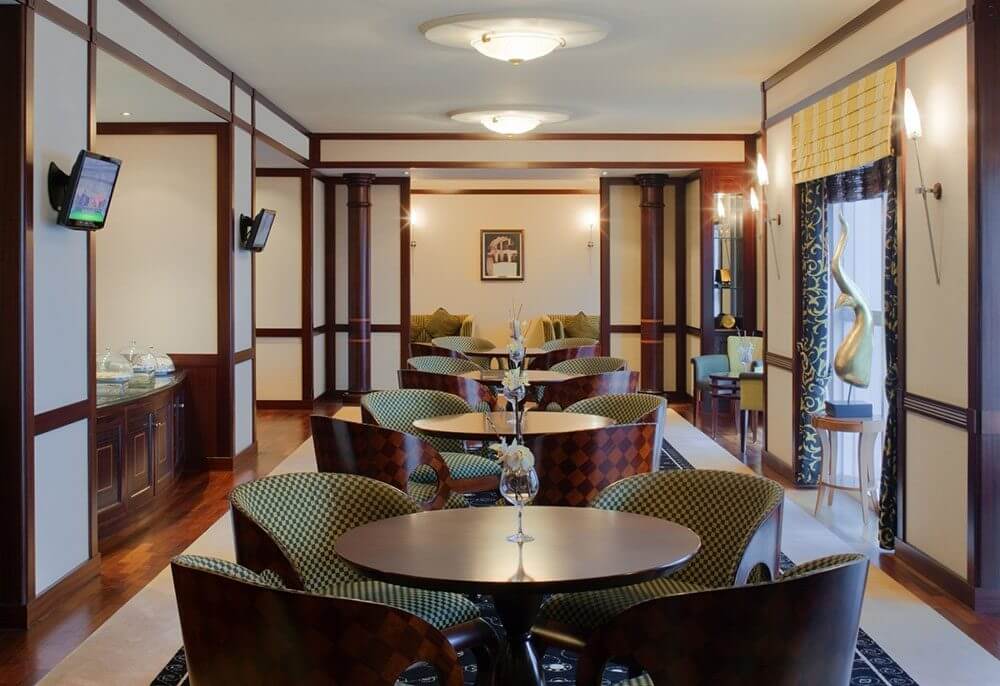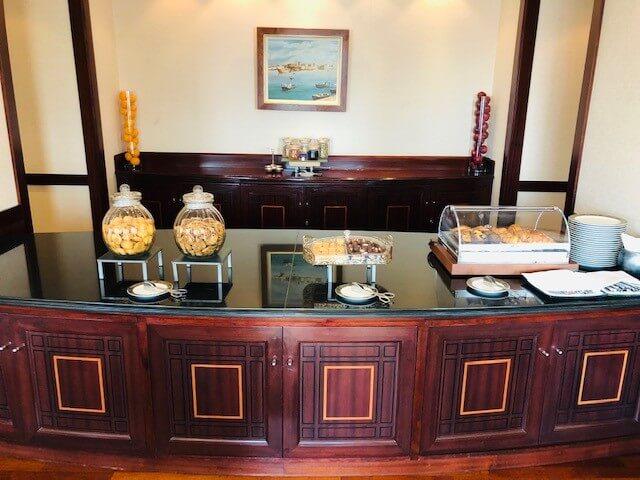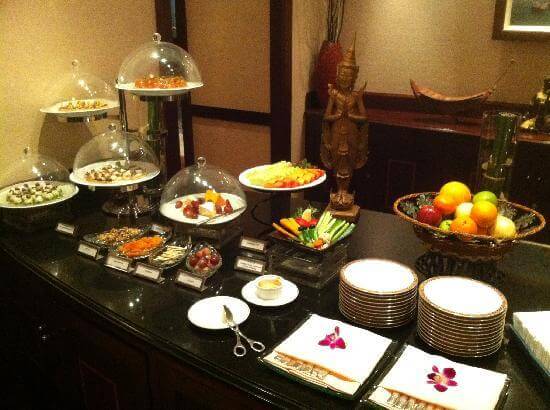 Exclusive Benefits Making an Upgrade to Club Room Level Worth It
Club Level guests enjoy a host of exclusive benefits, in addition to the food presentations provided daily. Some of the benefits guests enjoy when choosing a club room or above includes one way airport transfers to or from Dubai International Airport, complimentary internet access, local landline and inclusive local telephone calls.
This smart casual and exclusive Executive Club Lounge allows guests to invite visitors at an additional charge per consumption. They offer a fantastic buffet style breakfast and evening canapes, not to mention the high tea, which is a delightful choice of finger foods in the late afternoon. The food is constantly topped up and plentiful, prepared by the team of skilled and experienced Chefs.
The Executive Club Lounge team are service orientated, offering their guests the ultimate in guest service, ensuring every guest has an enjoyable stay at this stunning hotel. The Dusit Thani Dubai Executive Club Lounge offers beautiful views wherever you choose to sit, with large floor to ceiling windows that allow an abundance of natural light, perfect for reading a book or checking your emails.
A Modern Executive Club Lounge That is Lavishly Furnished
Every detail of the Executive Club Lounge at the Dusit Thani Dubai hotel has been taken into consideration, from the beautiful lighting to the lavish furnishings. The high backed arm chairs and comfortable sofas have been covered in the finest fabrics, providing a comfortable seating space to enjoy during your time at the hotel.
Enjoy complimentary and unlimited access to the Executive Club Lounge when staying at the Dusit Thani Dubai hotel. This modern space has a buffet island on two sides, enabling guests to walk through the middle, reducing the need to wait for the delicious presentations on offer.
Offering the ultimate in exclusivity and luxury, this Executive Club Lounge offers spectacular views, a place to relax and unwind, or a space to catch up on some work before your next meeting.