Moscow - a family adventure that everyone will remember for a long time
Due to ongoing tensions along Russia's border with Ukraine, it is recommended that you first consult Russian travel advisories before planning a family trip to Russia. Nothing, however, should prevent you and your family from visiting this wonderful country once the dust has cleared and things have returned to normal.
While travelling to Russia with kids will certainly take a little bit of planning, it can be a truly rewarding experience and a family vacation you will remember for a long time. It is also important to carefully plan when you want to visit this country, as its winters can be as extreme as its summers.
In general, February is one of the best months to visit Moscow with children because the temperatures are not at their lowest, although it is still winter and quite snowy. It can go down to -40 degrees in January, but it isn't warm enough in February for the snowy streets to transform into rivers of slush, as they do in March, for example.
Most families with children who have visited Moscow felt safe and comfortable, even late at night, and the medal-wearing military personnel and soldiers who stroll around the Kremlin all day and night rather lend an element of curiosity than fear but do keep your distance.
Do UK Nationals Need a Visa for Russia?
To travel to Russia, UK passport holders require a visa, and all British nationals will be required to submit a visa at the Russian port of entry. As a result, even transiting requires a visa. It should be noted that completing and submitting a whole family application is a time-consuming and intrusive process, but if you are not set on saving money, you can also pay reliable and trusted third-party companies to do the applications on your behalf.
Take the Moscow Metro Route
Once you and your family arrive in the country, make sure to use the Moscow Metro system. The stations are not only safe, but they are also works of art in their own right, with communist-era sculptures, gilded frescoes, and opulent lighting.
Interesting fact: If you travel to Moscow with kids, do not start your excursions on a Monday, as you will find that most of the places are closed on a Monday.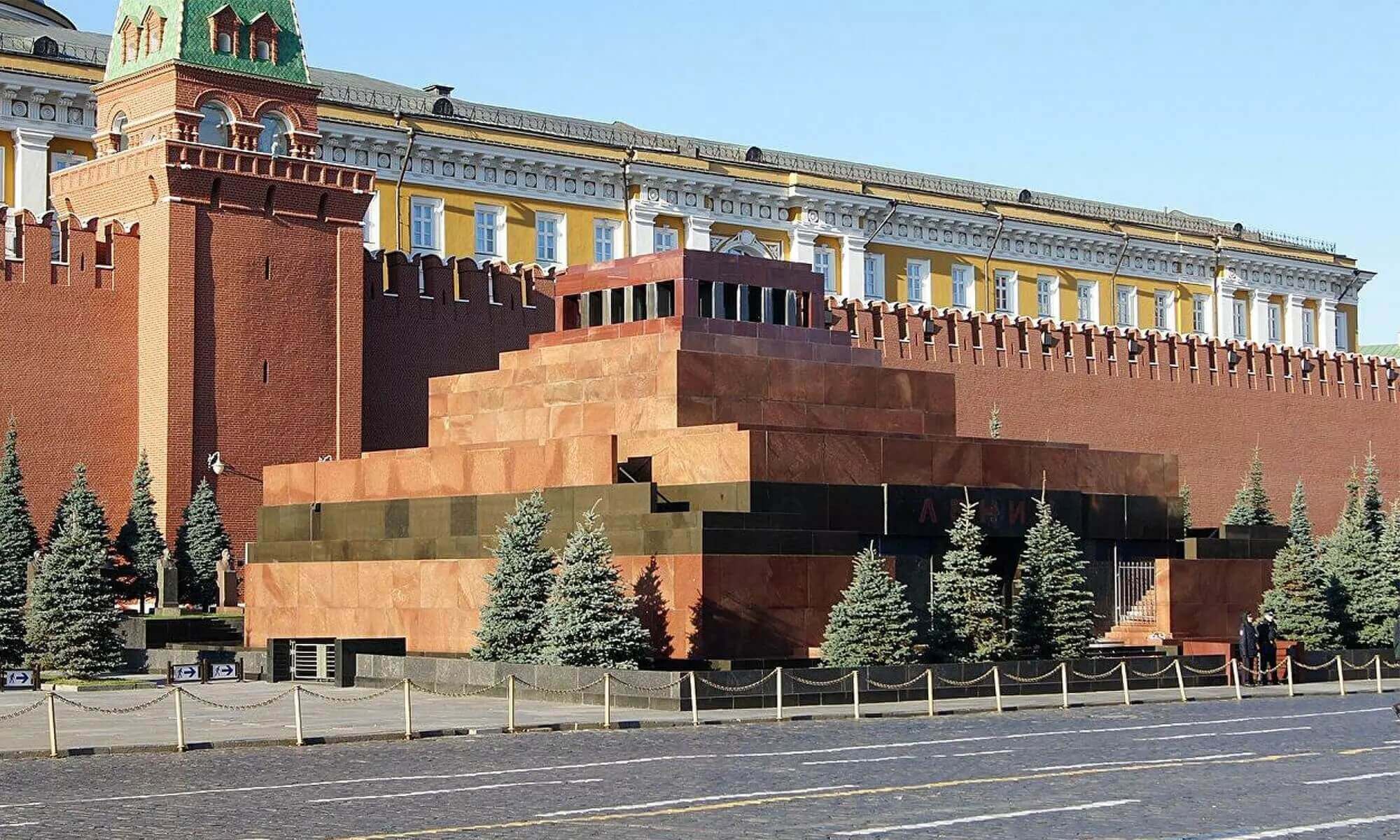 IMAGE: Lenin, the Revolution's leader and the first leader of the Soviet Union, died in 1924, yet he was not buried in a cemetery. The Soviet authorities devised an unconventional solution: his body was embalmed, and a granite tomb was built for him on Red Square.
Visit Lenin's Tomb
Lenin's Tomb is an excellent start to your family holiday excursions, and it is easily accessible from Red Square, which is Moscow's core. The grave of Lenin is reminiscent of the ancient pyramids. The Egyptians built pyramids to immortalise their monarchs due to their belief in an afterlife and mastery of embalming procedures. The Soviet government was known to be atheist, yet they believed in the immortality of Lenin's principles. Every day, thousands of people came to see his embalmed remains, which had been placed in a glass sarcophagus. Soviet propaganda truly immortalised this Revolutionary leader and the first leader of the Soviet Union.
Depending on the season and the crowds, the security check for Lenin's Tomb takes around half an hour, following which you can proceed past the tombs of former Russian Presidents, which are lined up along the Kremlin's perimeter wall. You should advise your children not to speak as they enter the tomb, or they will be shushed by one of the armed guards.
Shopping in Moscow
If you plan on visiting Russia during the snowy winter months, GUM is a fantastic place to warm up indoors. This historic state shopping centre stretches the length of Red Square and houses around 200 shops, all of which have central heating. It was built in the 1890s, nationalised following the revolution, and today appears to be toying with capitalism. It boasts numerous high-end retailers, cafes and a stunning glass roof. You can spend a few hours there exploring the centre with your family, and enjoy a hot beverage while overlooking Red Square, before returning outside.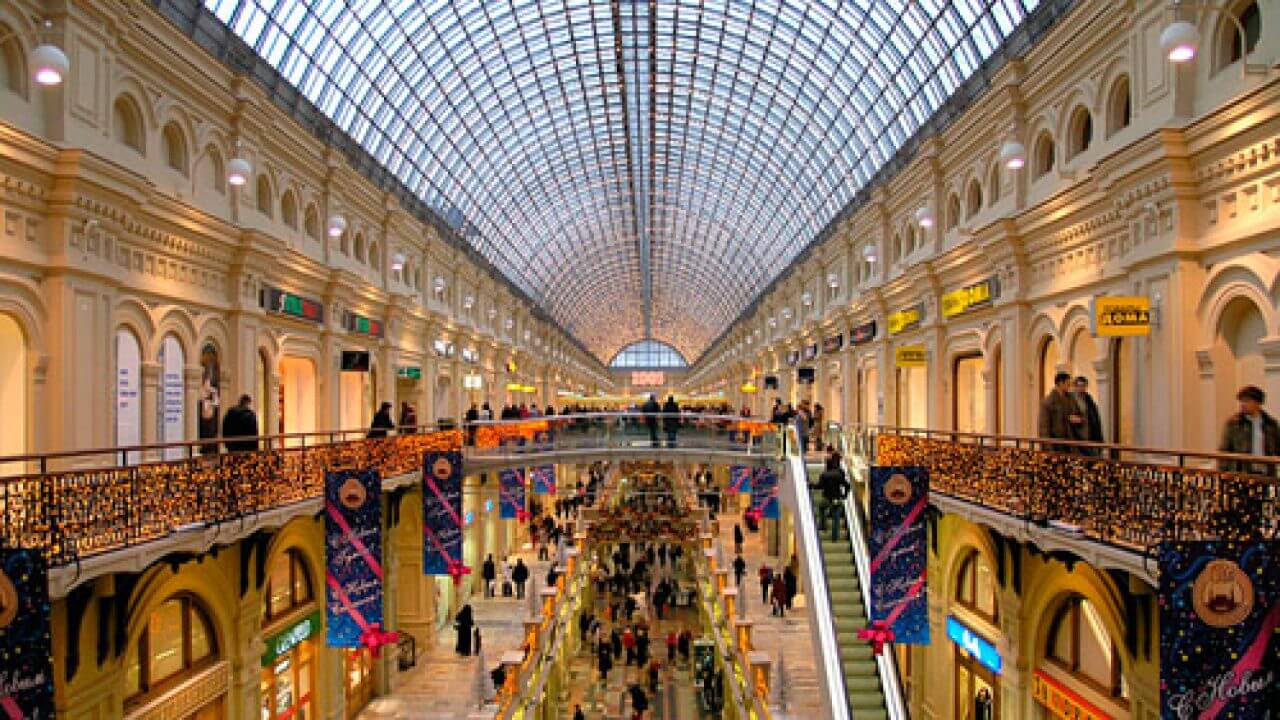 IMAGE: Gum is a spectacular edifice or shopping centre located on Moscow's Red Square. It was built in 1890 and designed by architect Alexander Nikolajewitsch Pomeranzev and has been a part of Russian history ever since.
GUM offers first-class shopping and is a shrine for luxury goods, like Christian Dior, Louis Vuitton, Burberry, Prada, Mandarina Duck, and Omega, who all have flagship Russian stores here. Gum is, of course, more than just a shopping centre and it is also a symbol of Russia's new and developing markets and an architectural marvel that deserves admiration.
St Basil's Cathedral is also well worth a visit
Circumnavigate the spectacular outside, while looking up at the amazingly stripy and colourful domes, before discovering St. Basil's Cathedral's golden interior. There is an English audio guide available at St Basil's Cathedral, and while admittance for anyone under the age of 16 is free, adult visitors must pay an admission price of roughly 25 pounds.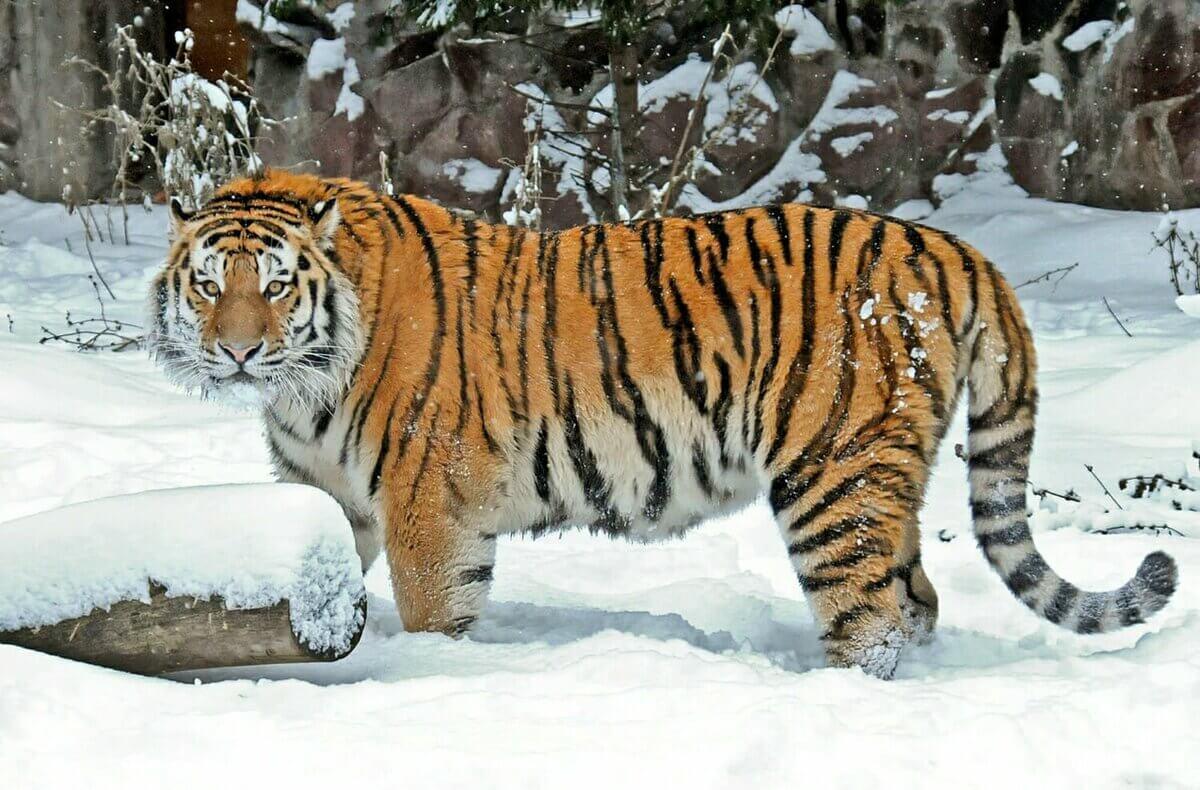 IMAGE: Your best chances of seeing a real Siberian Tiger for yourself, is by visiting Moscow Zoo.
A day at the Zoo
You might think that visiting Moscow Zoo in the winter is ludicrous, but there aren't many people, so you pretty much get the entire zoo to yourself. Furthermore, navigating any zoo through knee-deep snow is also a very different experience. The Moscow Zoo has several arctic wolves that look right at home, as well as some exceptionally fluffy snowcats and a few mountain goats.
While the monkeys here may appear to be a long way from home, they are quite content, and the bears may be hibernating during the winter, so you are unlikely to encounter them. However, seeing certain big cats, such as the Siberian tiger, the Amur leopard (the rarest wild cat on the planet), a very fluffy Pallas's cat, and a Snow leopard, more than makes up for it.
There are also many large creatures to keep the youngsters entertained, including elephants, musk oxen, giraffes, and wolverines, as well as plenty of enclosed enclosures at Moscow Zoo to keep everyone warm.
Another enjoyable activity to consider while holidaying in Moscow is family ice skating in Gorky Park. A network of park trails has been turned into an icy track that leads past towering lighted cubes, hot chocolate booths and walk-in cafes.
Any trip to Moscow with children, especially during winter, is an off-the-beaten-path adventure, and while English is not generally spoken by Russians, you can get a long way with hand gestures and miming. So, start planning now, pack your bags, and be sure to create a Moscow family adventure that everyone will remember for a long time.