Situated at Sheikh Humaid Bin Rashid Al Nuaimi Street, Fairmont Ajman is the epitome of luxury and class. This beachfront 5-star hotel is situated to offer easy access to several places of interest and a choice of attractions such as museums and malls that the visitor will enjoy. It is also close to Dubai, which is only a 30-minute drive away. Corniche Avenue is a short stroll away. Fairmont Ajman offers something for all guests, whether you are a honeymoon couple or a family with children. There are 252 spacious guest rooms and suites, all complete with modern conveniences and comforts. The beautiful bathrooms feature bathtubs and separate rain showers. Stunning views of the Arabian Gulf can be enjoyed from different vantage points.
Different opportunities to enjoy the outdoors and discover the area near the hotel, ensure that guests are offered choices that include walking and sitting on the golden beach, as well as visiting shopping malls in the vicinity, and more. Inside the hotel there are two outdoor swimming pools, one of which is ideal for children, and a world-class wellness centre. The closest airports to the hotel are Sharjah International Airport, which is 13.5 km away, Dubai International Airport at 20.5 km and Ras Al Khaimah International Airport further at 54.5 km. There is free parking available on site at Fairmont Ajman.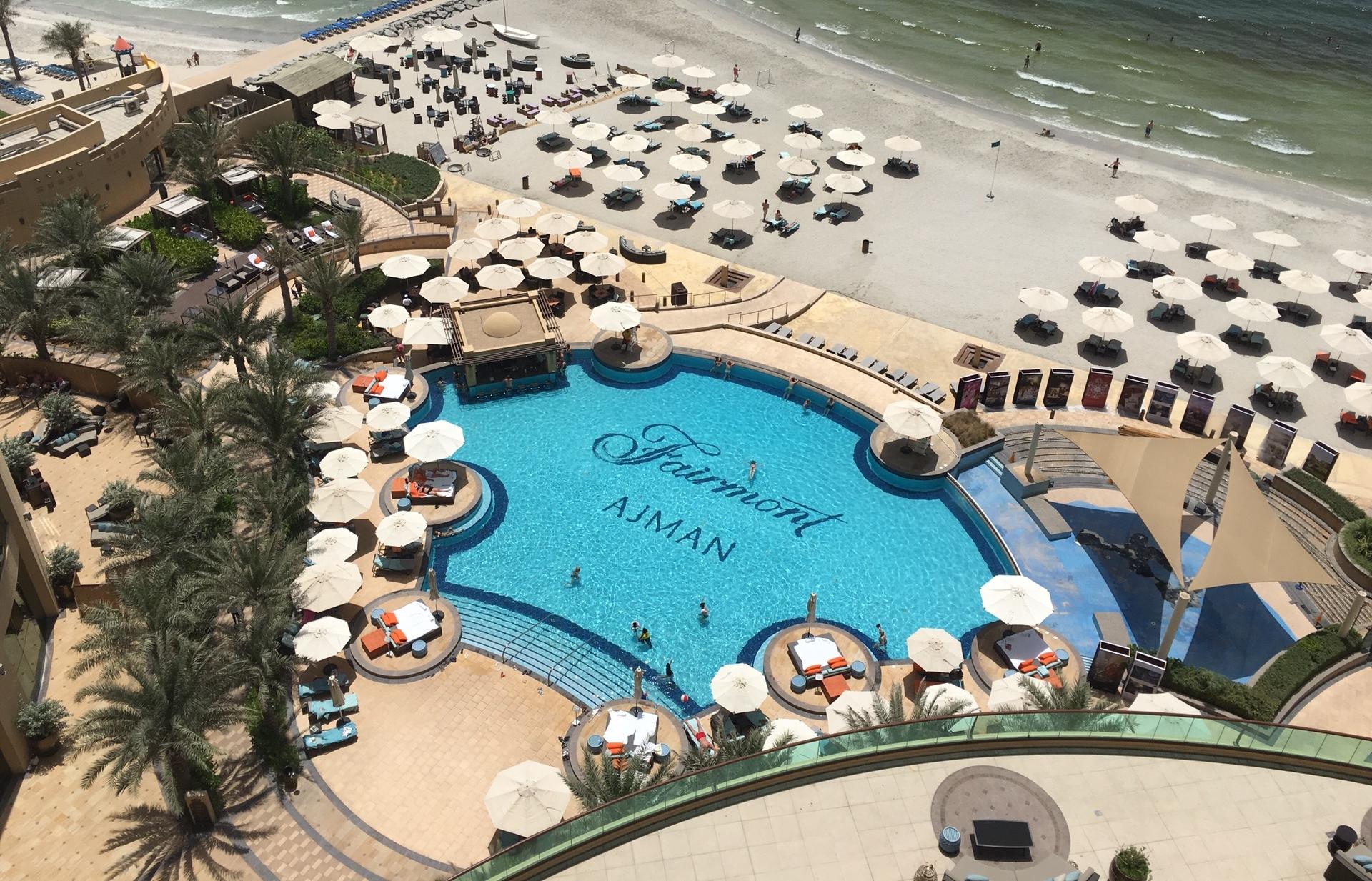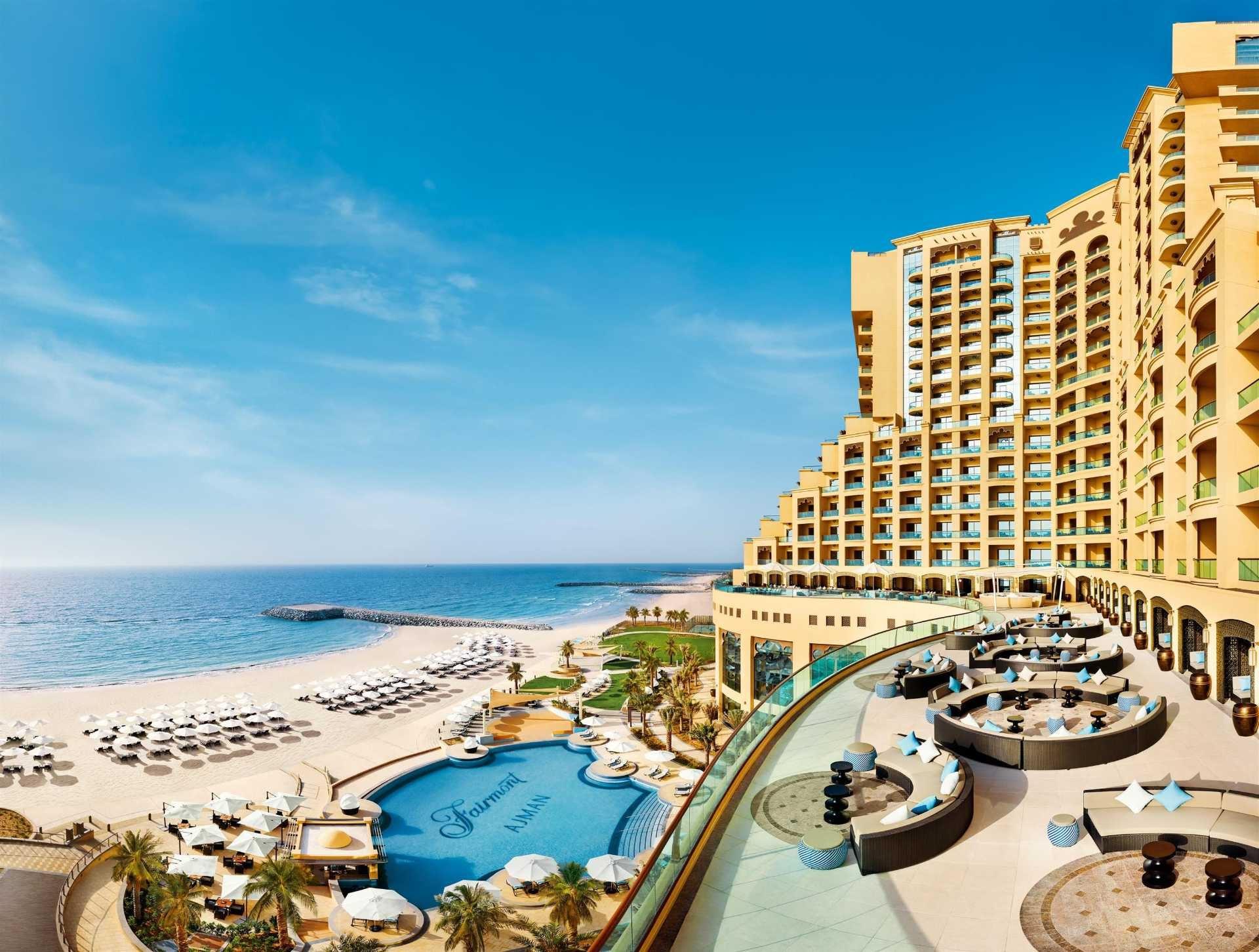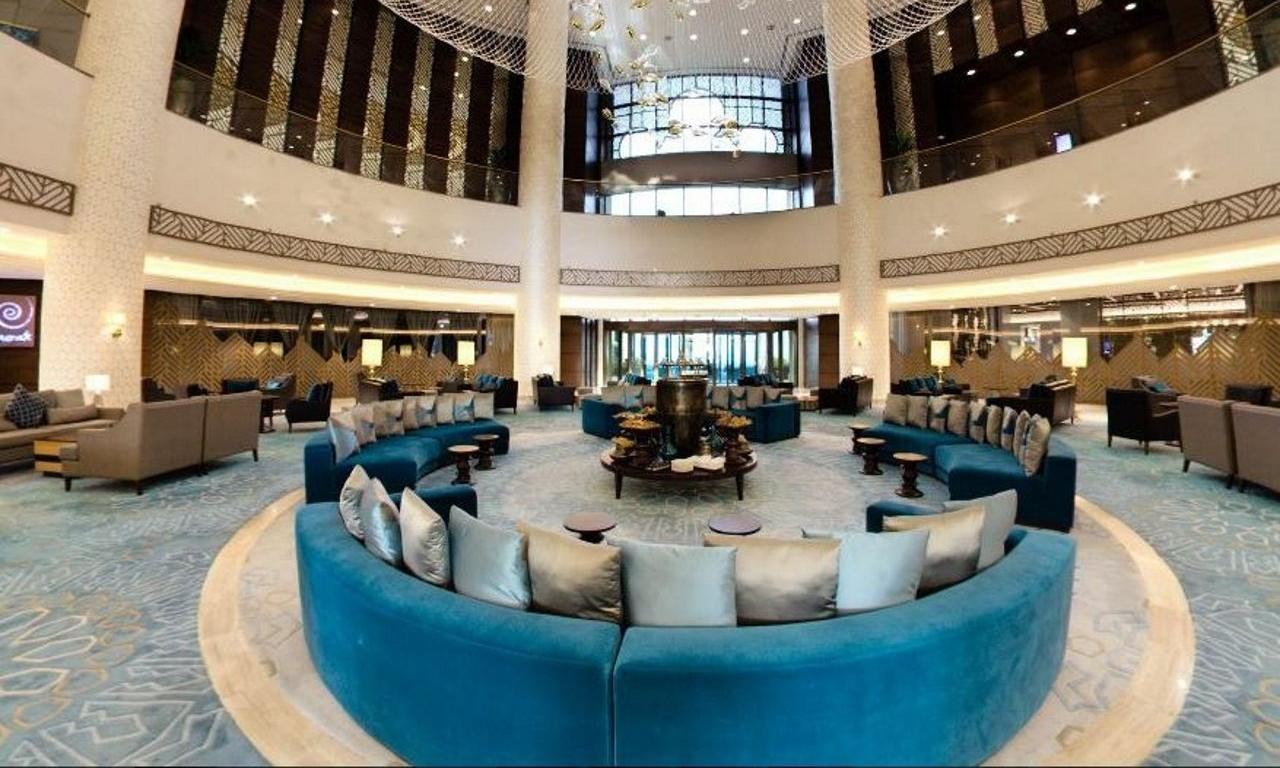 Why You Should Go There
Luxury and outstanding service are key features at Fairmont Ajman. All rooms and suites are modern and offer great views of the sea. State-of-the-art technology in all accommodations ensure that the guest that enjoys modern conveniences, has access to those comforts they are used to.
Great dining experiences at Fairmont Ajman add to guests' impression of why this hotel is highly rated. Gioia Restaurant serves authentic Italian dishes and features a traditional pizza oven. Kiyi serves their signature Turkish dishes in a traditional Ottoman setting, where guests are welcome to enjoy a shisha experience. At Spectrum Lobby Lounge the atmosphere is relaxed, and visitors are treated to splendid views of the ocean below. Breakfast at this lounge is sumptuous, and Afternoon Tea a highlight for many. Guests can choose from snacks and sweets, and from a selection of gourmet delicacies. Salt & Sea is Fairmont Ajman's outdoor pool bar for guests wanting a relaxed ambience in which to enjoy snacks, sandwiches and a variety of creative beverage items.
Guests that enjoy a good workout should visit the Health Club for a range of amenities to suit their fitness regimen. Trained professionals are available to assist with programmes. Fairmont Ajman also features an outstanding spa that offers guests different treatments to relax their tired bodies and to help restore calm. Body treatments, wellness therapies that include Reiki and Energy Healing, as well as facials and couples massages are available at Fairmont Ajman's Health Club.
Excellent opportunities to host meetings, conventions, conferences and social events exist at Fairmont Ajman. There are several meeting rooms of different size available. These can be configurated and presented to meet different requirements and demands. There are intimate boardrooms for small meetings, as well as large spaces such as the Topaz Ballroom that features over 500 square metres of grand space. A business centre that offers photocopying and related services is available to all guests. Wi-Fi is available everywhere in Fairmont Ajman and is free of charge.
Accommodation
All guest rooms and suites are spacious and luxurious, most have full-on sea views, and some come with large terrace-like balconies. Finishes and décor are beautiful and bedding plush and elegant,  with soft colours such as beige to offer a calm space in which to unwind. Rooms and suites offer those amenities that guests expect. These include a 24-hour in-room dining service, complimentary Wi-Fi and flat-screen TV, as well as tea and coffee making facilities.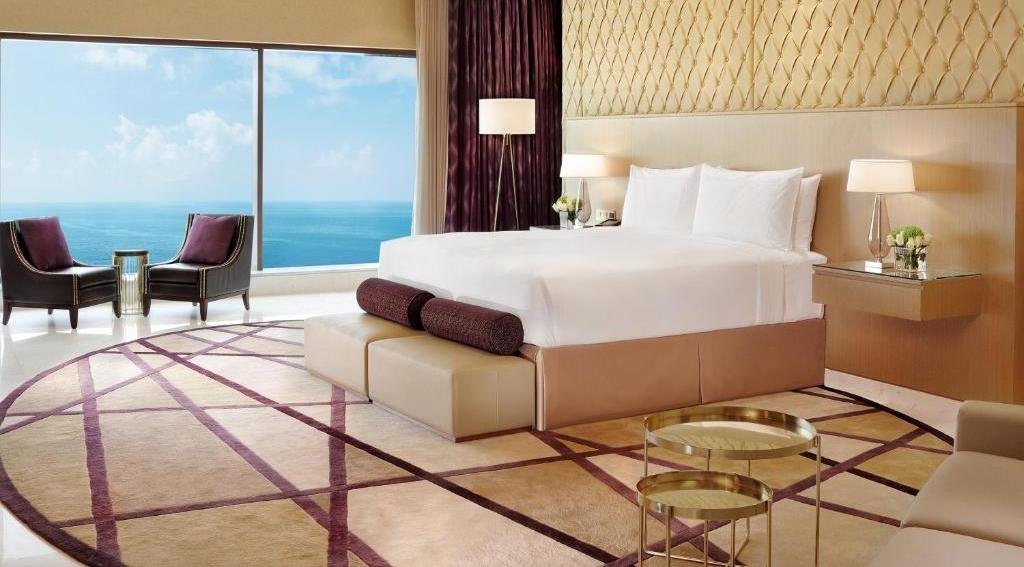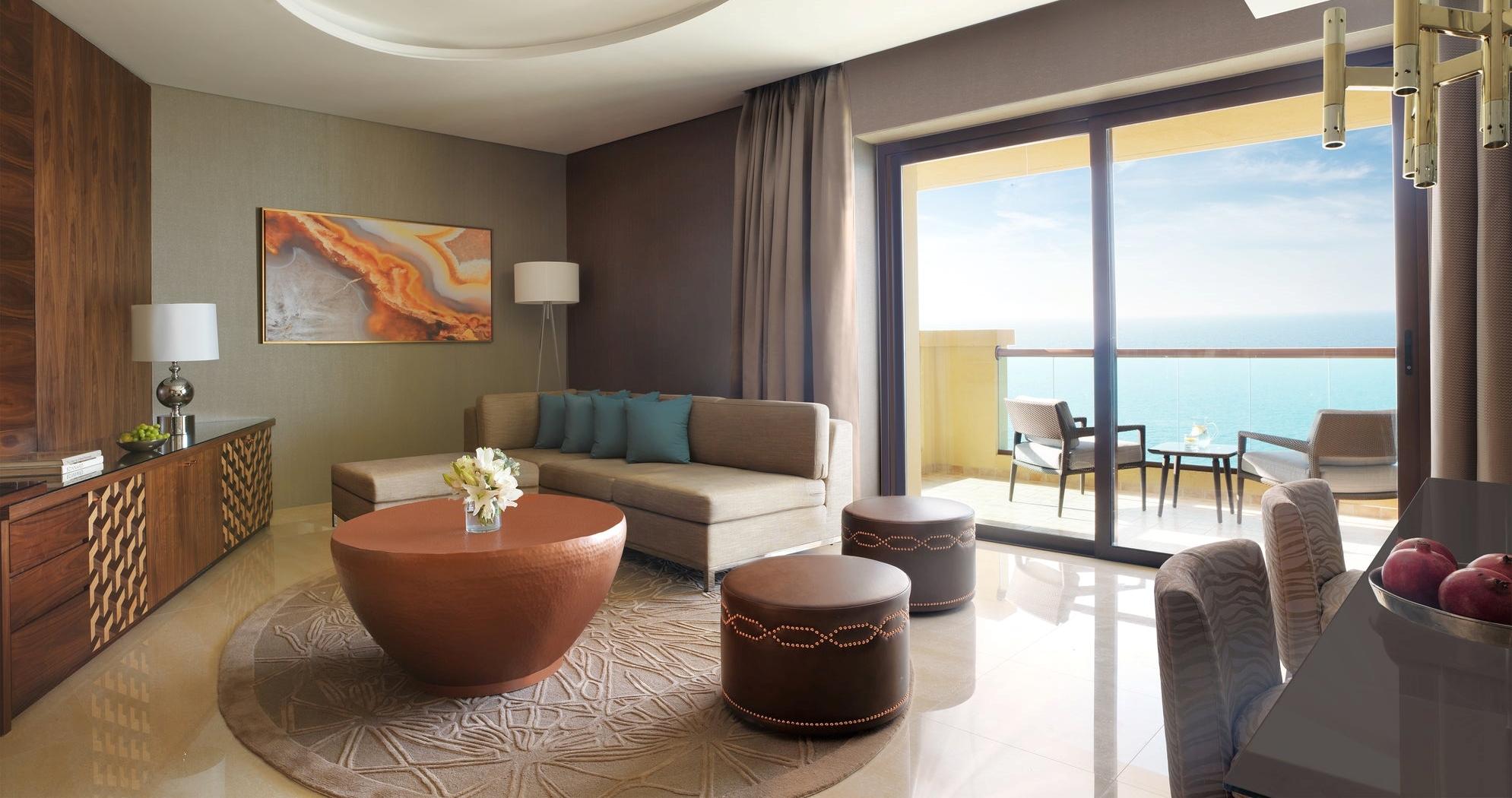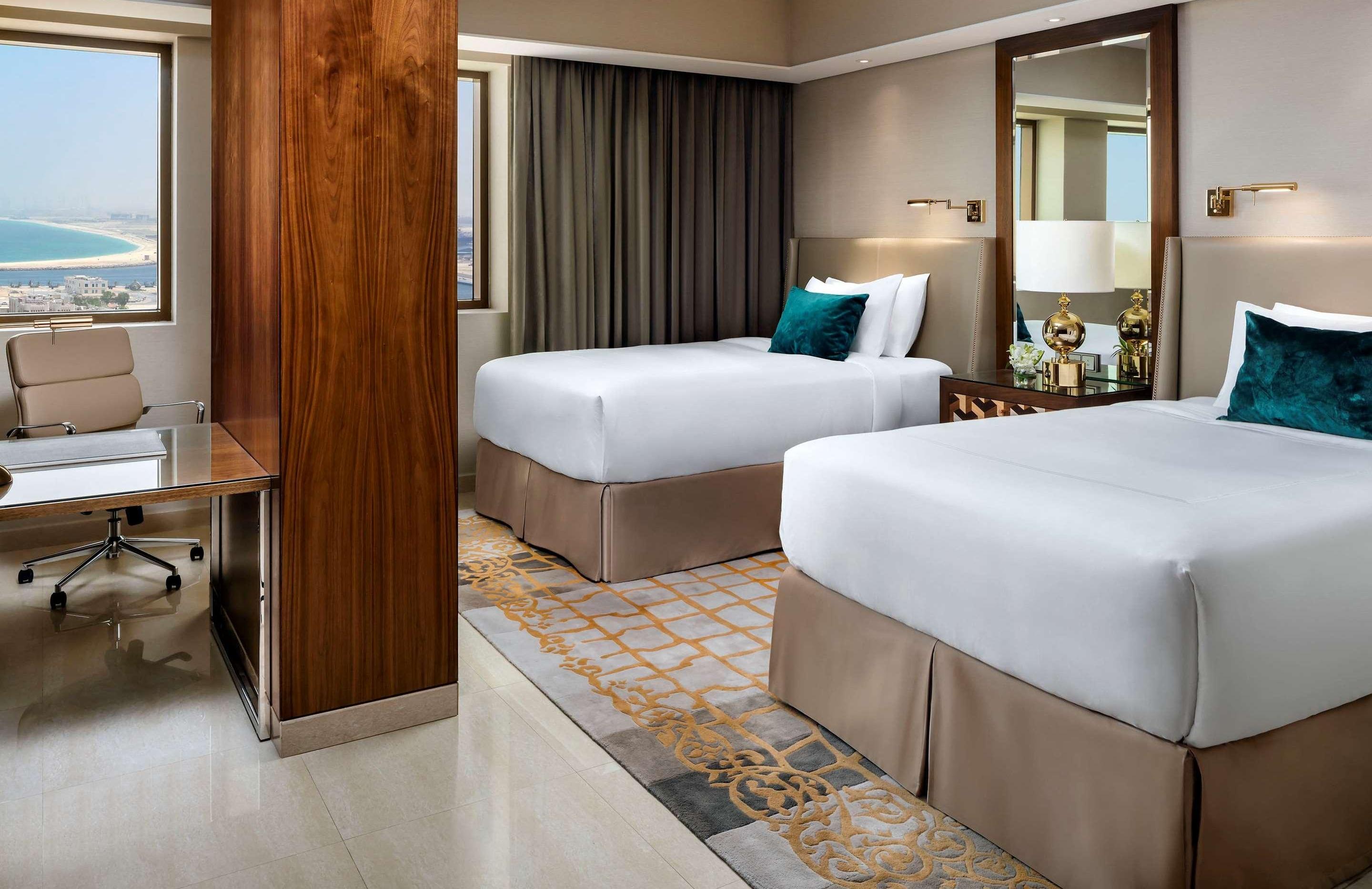 A great number of choices are offered to suit all expectations and demands. Guests can choose from the Fairmont King Room with Sea View, the Deluxe Twin Room with Sea View and Deluxe King Rooms with Sea Views. In the suites category there is the Junior Suite with Sea View, and further options that feature units with one bedroom, two bedrooms and those offering three. The Four-Bedroom Royal Penthouse is especially luxurious.
Executive Club Lounge and Kids Club
The young ones have access to a Kids Club, but unfortunately there is no Executive Club Lounge.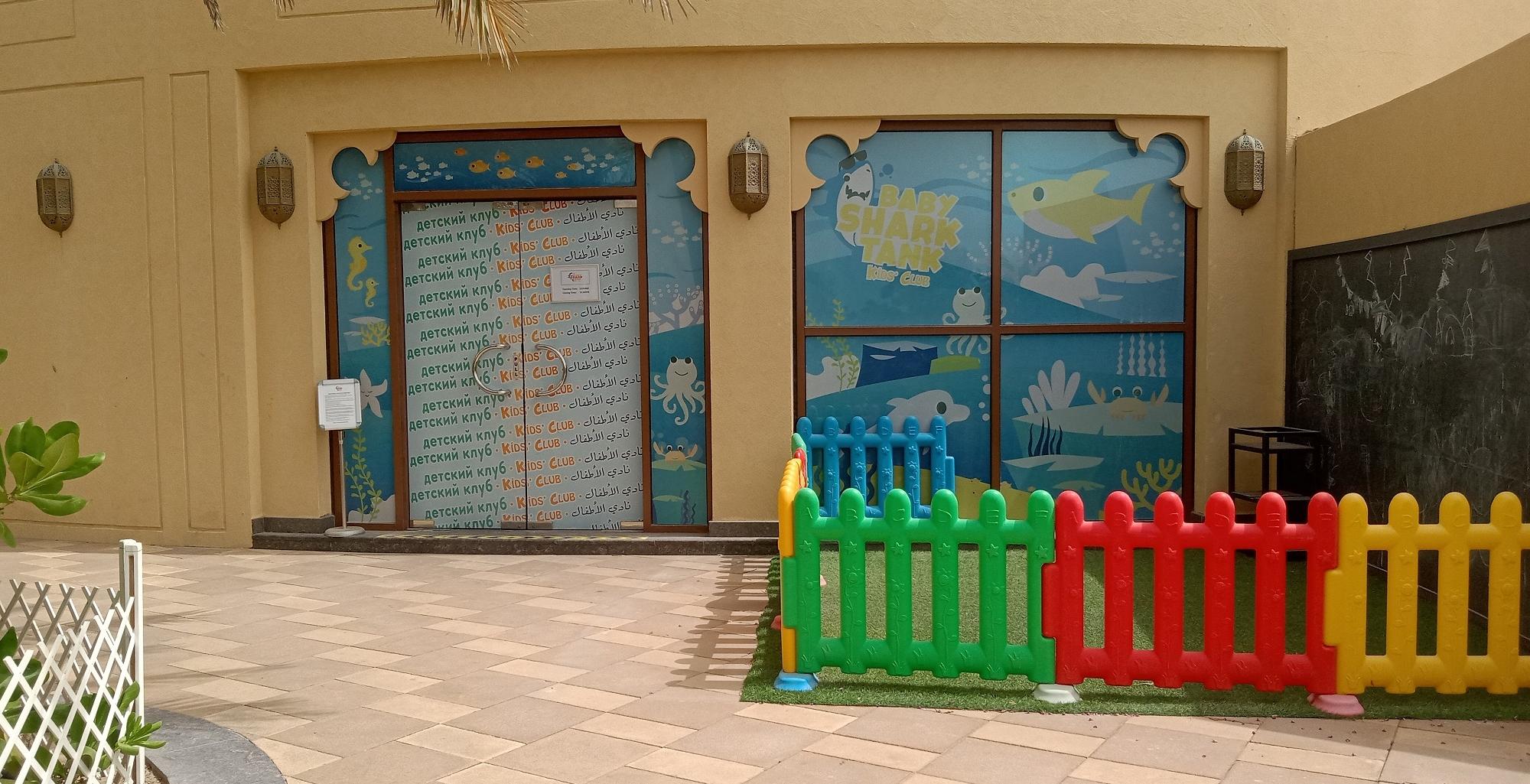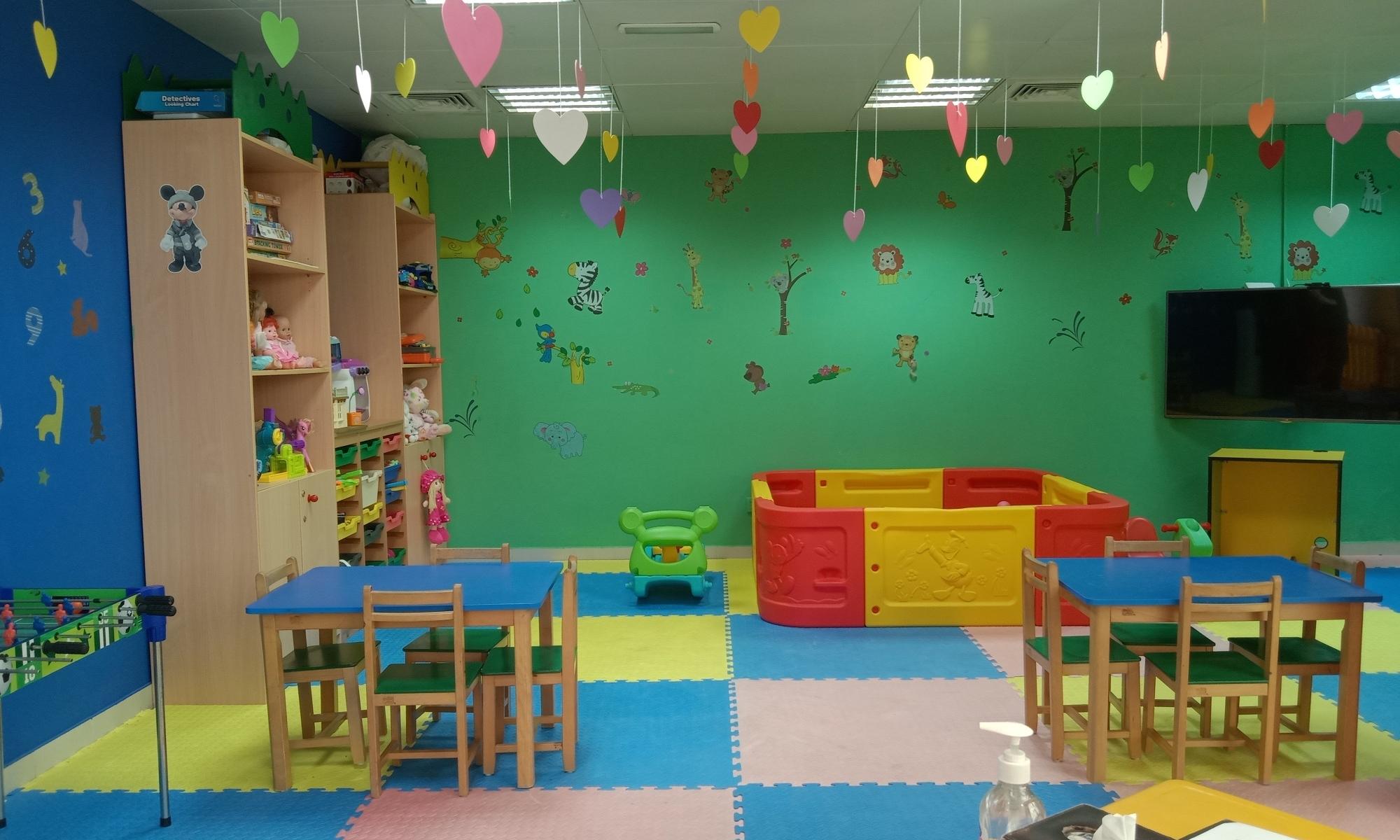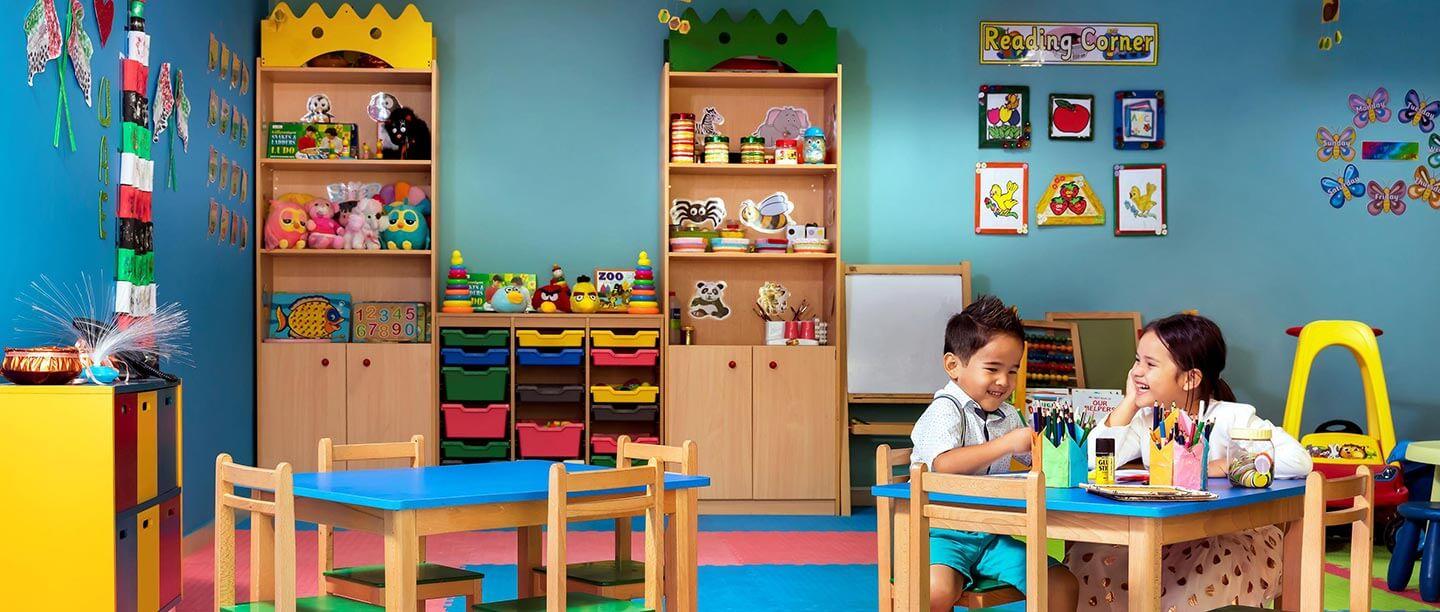 The Kids Club at Fairmont Ajman is known as the Baby Shark Tank Kids Club and is located near the pool. It is open every day, between 10 am and 7 pm. You can read about their Kids Club by clicking on the button below:
Fairmont Ajman - Kids Club