Guests with access to InterContinental Abu Dhabi's Executive Club Lounge are offered various special privileges and outstanding service . The Executive Club Lounge is located on the hotel's 18th floor where the views are truly sensational and the immediate surrounds luxurious and inviting. The duplex Executive Club Lounge is a  non-smoking area and offers its guests a fresh, clean environment where they can relax and enjoy one or more of several treats. To help Executive Club Lounge guests plan their routine, the following timings are provided:
Buffet Breakfast is served on weekdays between 6:30 am and 10:30 am, and Saturdays and Sundays until 11 am. In addition to the Executive Club Lounge breakfast, guests are invited to a complimentary breakfasts that is served at Selections Restaurant on the 3rd floor.
Afternoon Tea is available from 3 pm until 5 pm. A selection of pastries and sandwiches is offered with your choice of beverage.
Cocktails are served between 6:30 pm and 8:30 pm. Alcoholic drinks and pre-dinner canapés are available.
Light refreshments and non-alcoholic drinks can be enjoyed throughout the day.
Dress Code at the Executive Club Lounge is always Smart Casual, and wearing beach attire, tank tops, slippers and flip-flops is not allowed. Children above twelve years are allowed in the Executive Club Lounge, but only in the company of their parents or an adult. For families with children younger than twelve, management provides an alternative venue.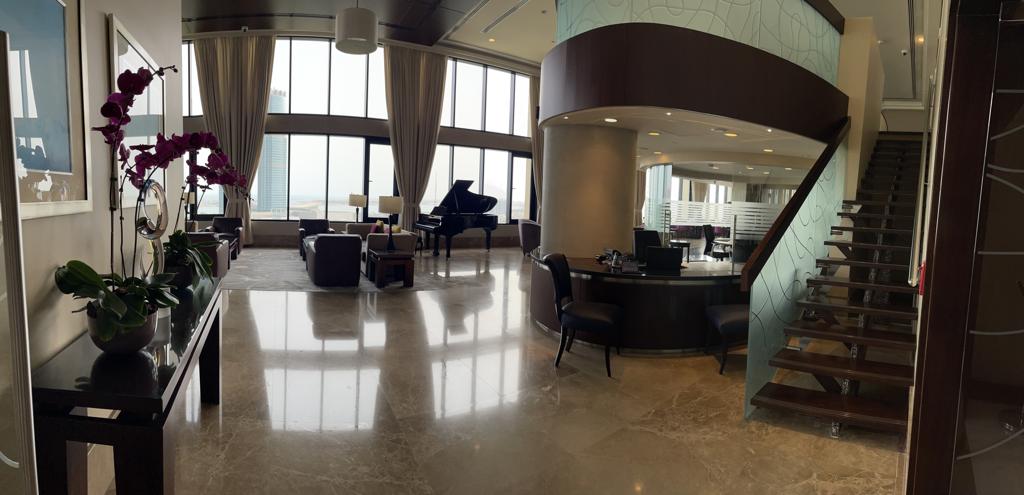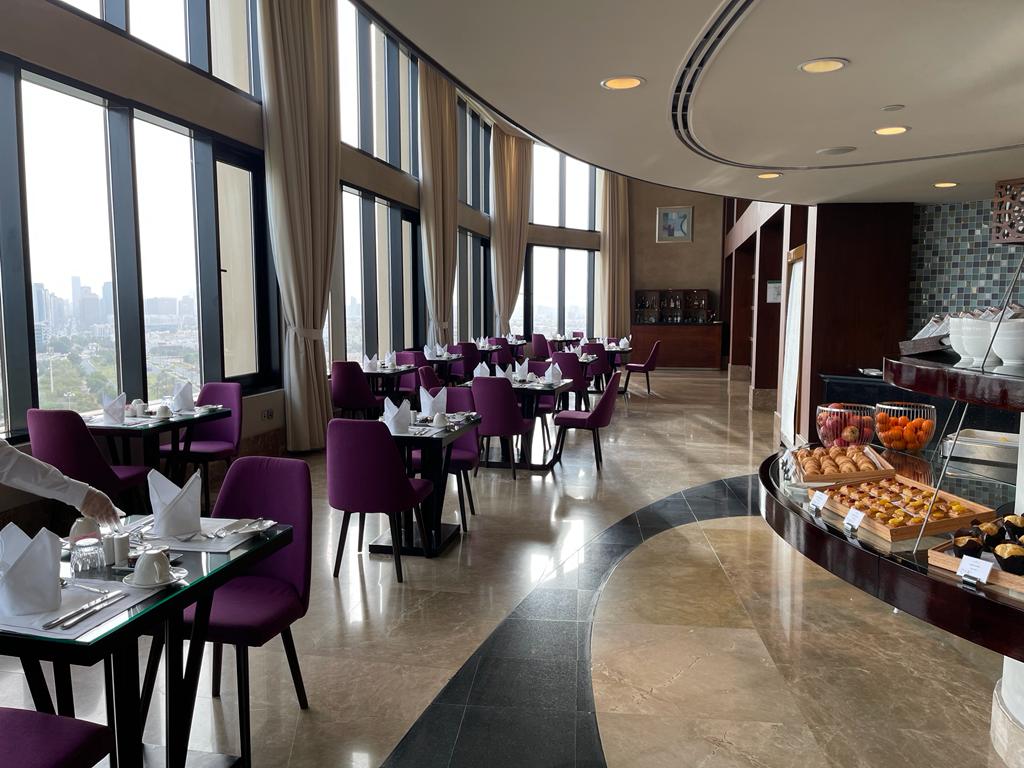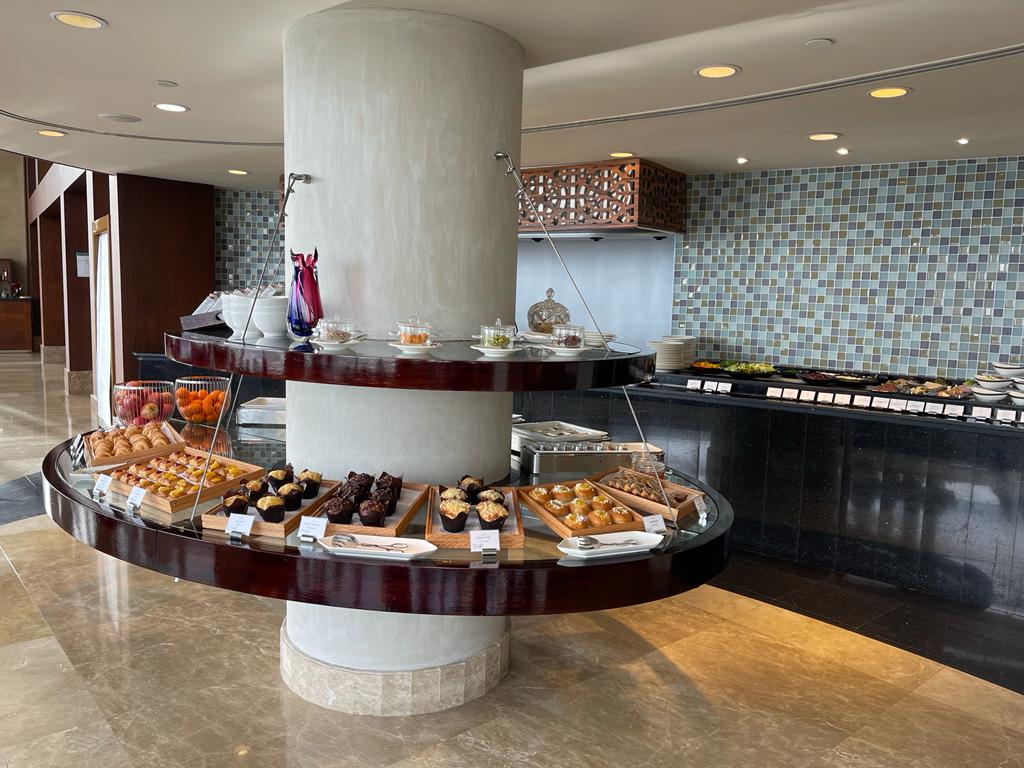 The Executive Club Lounge – Personalised Service in Beautiful Setting
Executive Club Lounge guests are entitled to various privileges and special treatment. They are offered the use of meeting rooms as a complimentary service, as well as complimentary access to  the DVD library. They are also offered complimentary use of the Business Centre at InterContinental Abu Dhabi where they can take care of making copies, sending faxes, scanning and printing. Guests are further entitled to garment pressing of three pieces per stay, as well as complimentary local calls to landlines. Staff members are always ready to assist and ensure that Executive Club Lounge guests are offered a service that stands out.
Beautifully Appointed and Luxurious
The Executive Club Lounge is situated in a tranquil space that offers guests several treats and privileges, which they can enjoy quietly and on their own, or in the company of their partners and the other guests. The Executive Club Lounge is beautifully furnished and spotlessly clean at all times. Floor-to-ceiling windows offer wonderful views of the ocean and skyline and ensure that the space is light, bright and airy. The food island is always inviting and pastries, fresh fruits and bites are beautifully displayed. Executive Club Lounge guests at InterContinental Abu Dhabi are treated to luxury in every sense. The service is great and the treatment commendable.