At Fairmont Ajman, the Baby Shark Tank Kids Club is open daily between 10 am and 7 pm. This is a safe place with two attendants always on duty to ensure children are happy, safe and occupied. They are supervised constantly so that parents can pay attention to their own affairs elsewhere, knowing the children can spend an hour or two getting involved in the exciting games and activities on offer at the Kids Club. Parents can leave their children with confidence at the Kids Club, knowing that they will be entertained by the staff and given lots of opportunity to take part in games and stimulating activities.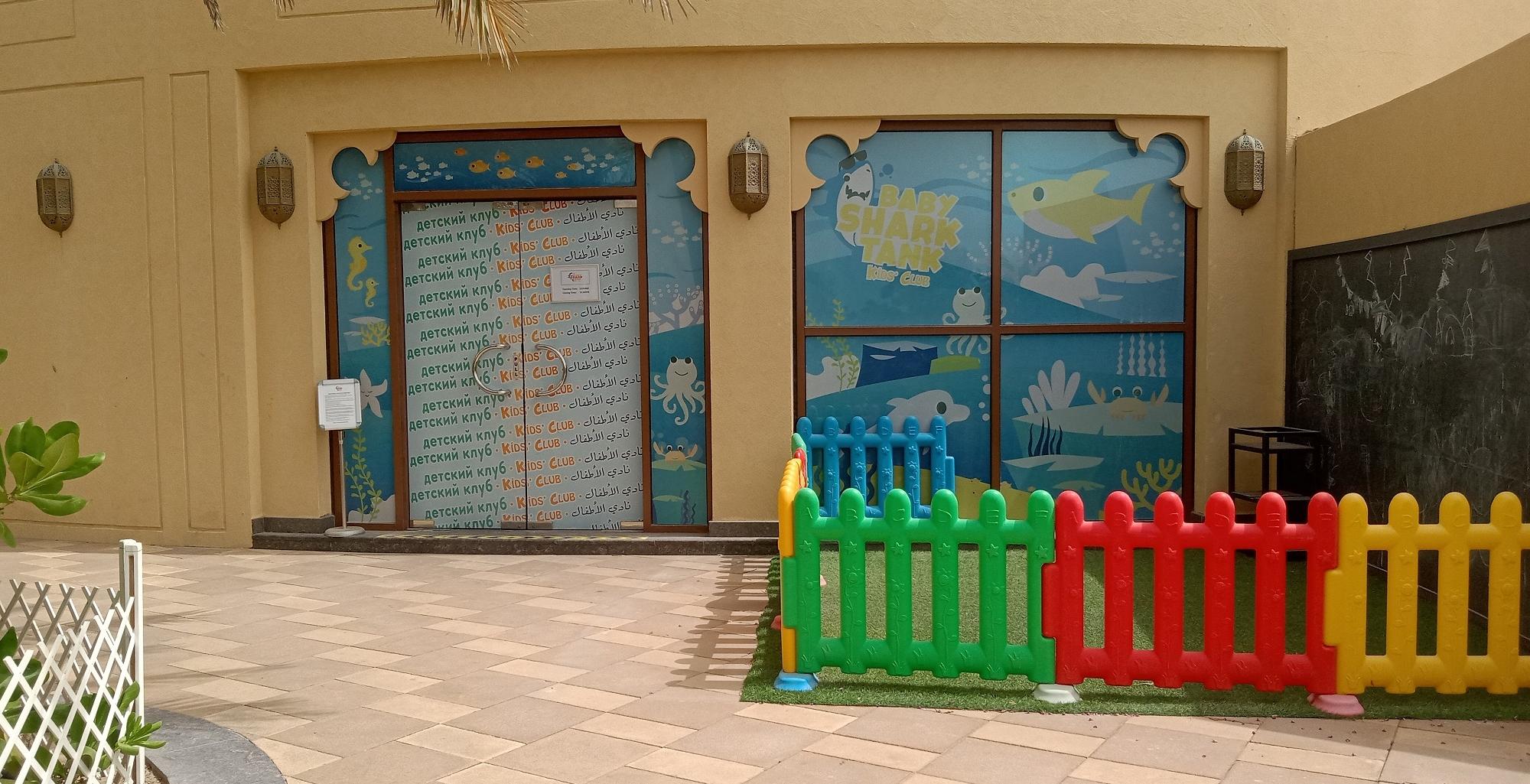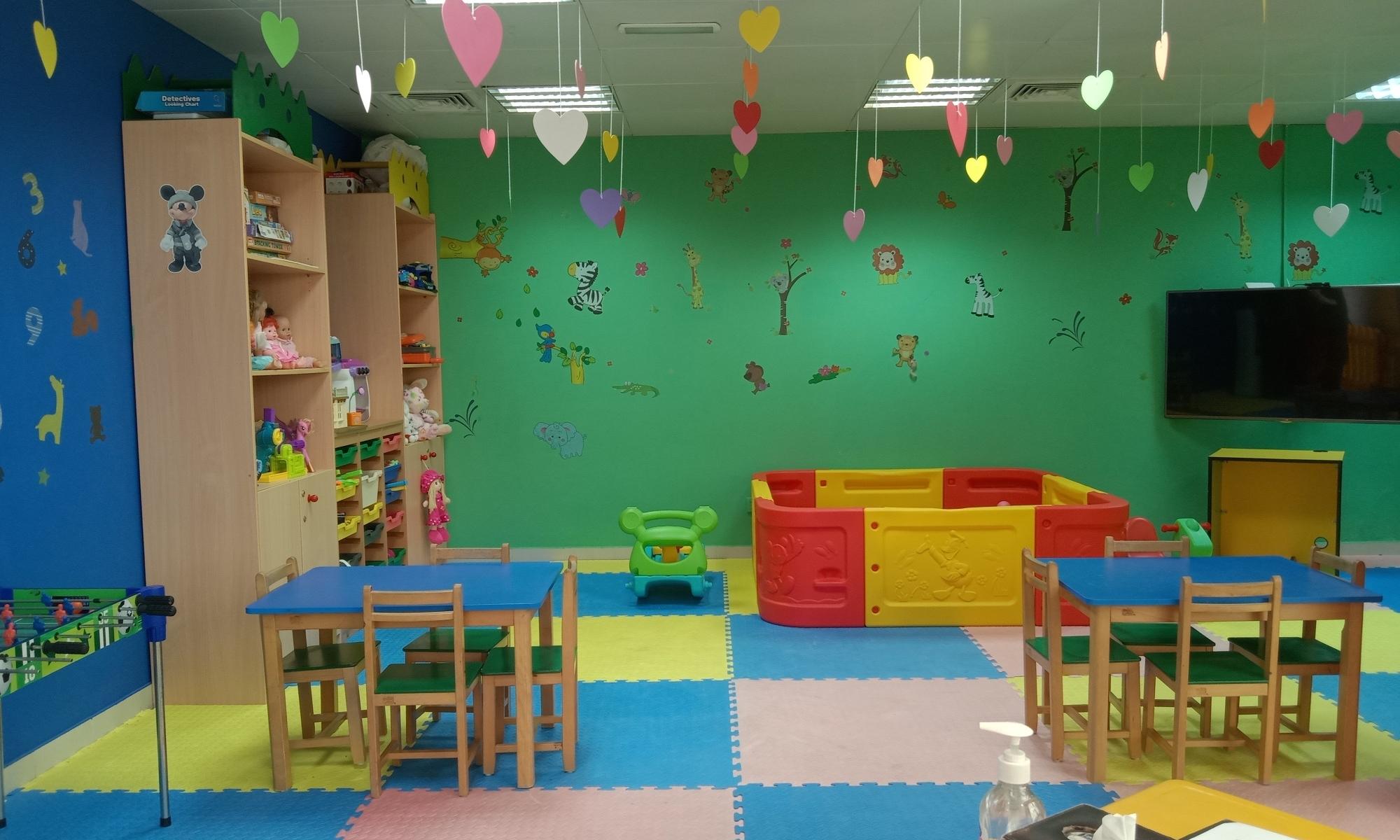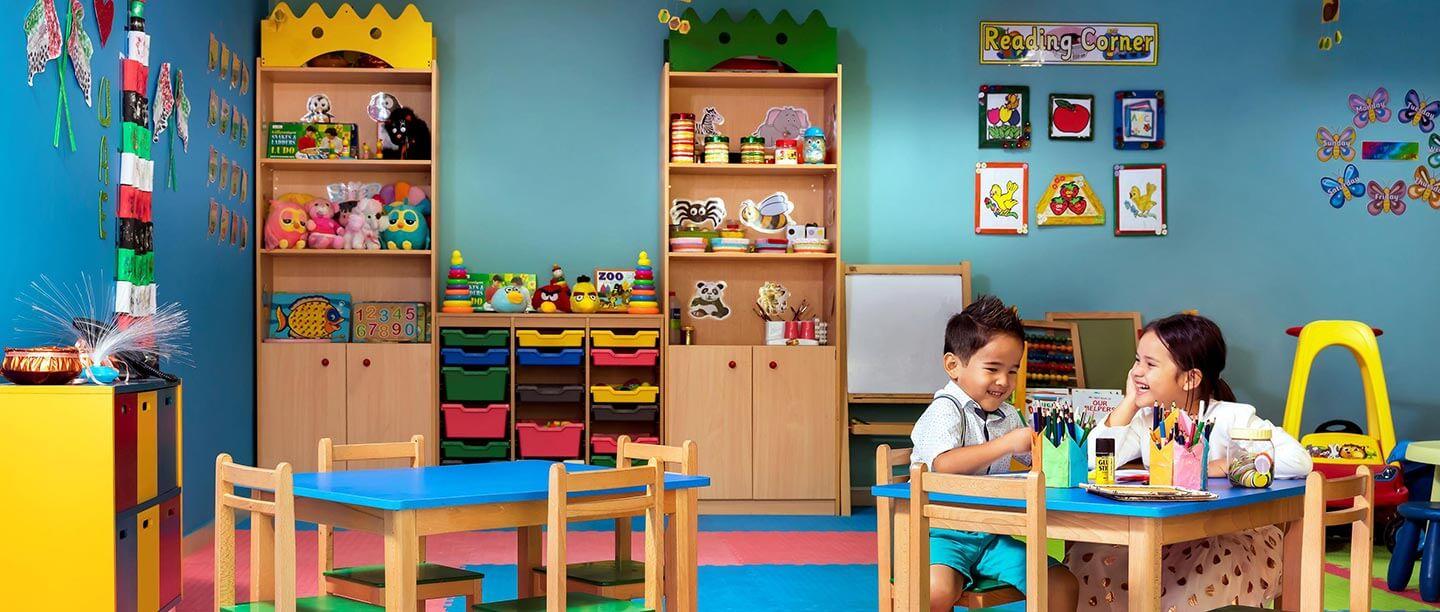 The programmes are fun and entertaining, and planned to incorporate educational activities with playtime. Children, by nature, are curious and happy to learn about the world around them and to engage with other youngsters around their own age, which makes the Kids Club the ideal place for them to mix with other children.
Planned Activities to Keep Kids Occupied
The Kids Club plans activities well in advance to ensure that they can keep  the children busy, whether they are exposed to games and activities they have taken part in before, or whether they are introduced to them for the first time. There is ample opportunity for every child to enjoy free play, to test their skills at arts & crafts, and to play board games and a whole lot more. Face painting is popular with all age groups, and so is drawing and painting, as well as colouring. The Kids Club offers diverse possibilities for the children to ensure that age-related activities keep them occupied. Reading the alphabet is an exciting prospect for the little ones, and so is storytelling and movie time. Playing with the different dolls, toy cars and mini kitchen toys is what little children love; therefore the Kids Club has lots of toys to keep them busy.   All the activities help to contribute to keeping children happy and content.
Colourful, Happy, Inviting - The Kids Club
The Kids Club is neat and clean and painted in all the colours of the rainbow. This helps to create a happy, inviting space where children will feel welcome. Cupboards are packed with toys. Tables and chairs to sit on when they are tired or listen to stories, are well spaced. Big letters of the alphabet in different colours on the walls, paper hearts hanging from the ceiling, and pictures of seahorses and baby sharks everywhere tell you exactly where you are: in the Baby Shark Tank Kids Club at Fairmont Ajman.