The luxurious Four Seasons Hotel Abu Dhabi at Al Maryah Island is located only five minutes from the city centre, which suits so many guests that visit the region. The prime waterfront position is ideal for guests that want to relax near the water, with bright skies above and the azure blue waters of the Arabian Gulf at their feet. Expansive views of Dubai City's skyline and the ocean help set the scene for a relaxing holiday or business trip. Four Seasons Hotel Abu Dhabi at Al Maryah Island offers the guest a memorable experience that emphasises luxury and personalised service. All accommodations in this top-class 34-story hotel are well appointed and spacious and offer comfort and those conveniences that the modern guest rates highly.
At Four Seasons Hotel Abu Dhabi guests are invited to enjoy some lazy times at the bright outdoor swimming pool on the third floor, or to book an hour or two  at the spa. Most visitors enjoy shopping, which Dubai is known for. Guests at Four Seasons Hotel Abu Dhabi are offered easy access to the upscale Galleria Shopping Centre without having to leave the hotel, since the hotel and The Galleria are connected via hallways that take them there. Opportunities to dine at fine restaurants and to visit the hotel's wellness centre, ensure that guests are offered an experience they will remember fondly afterwards.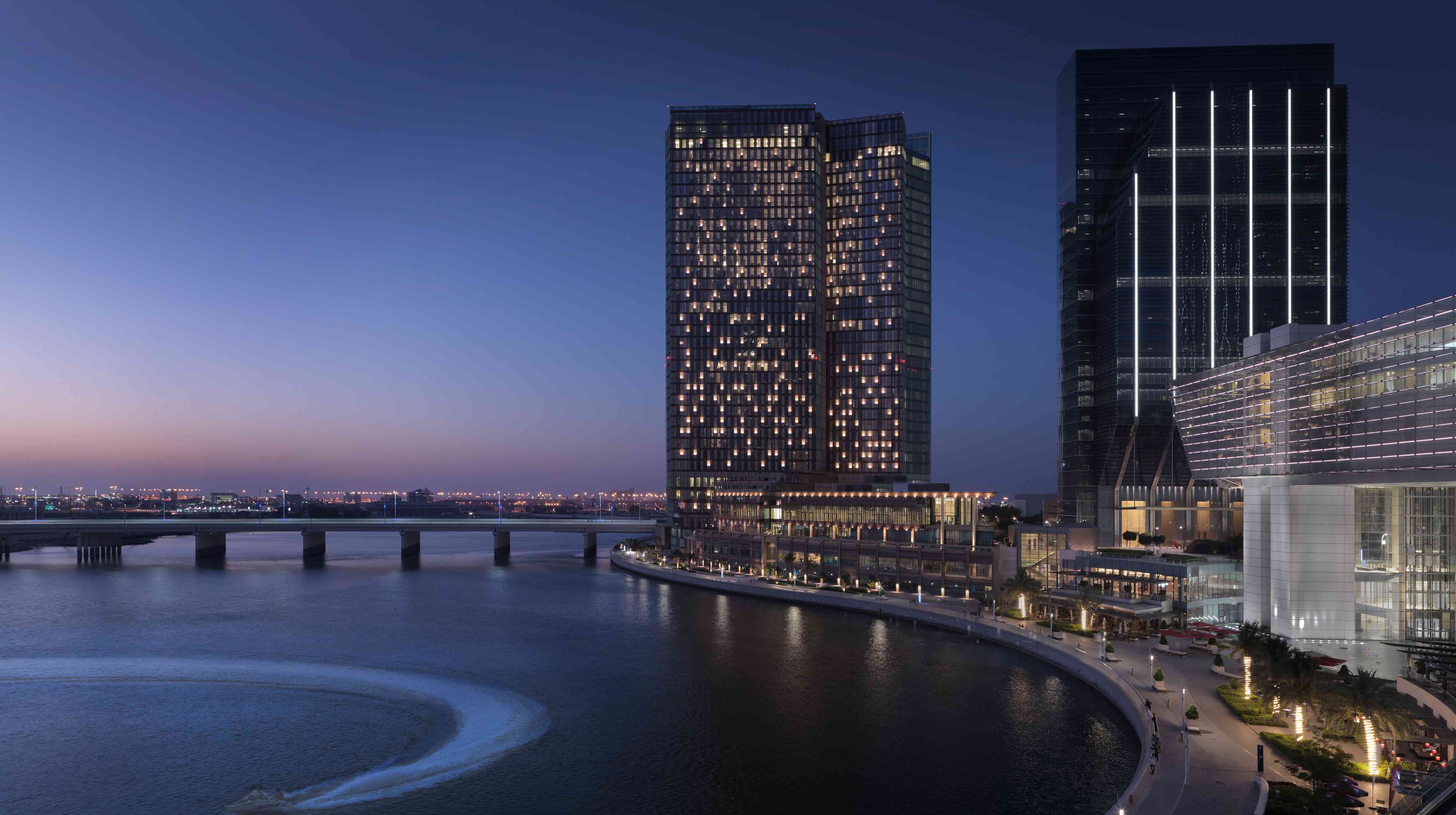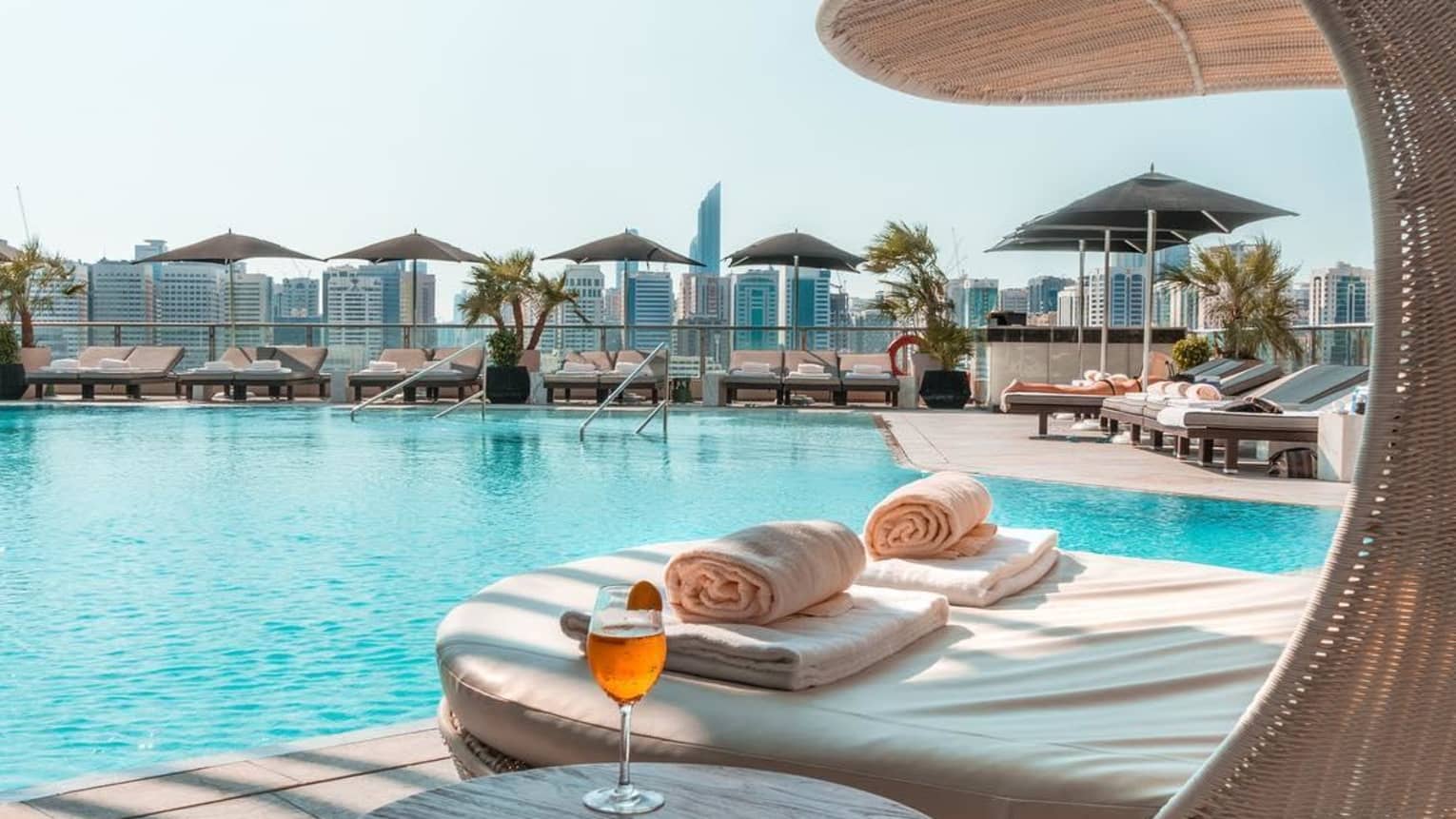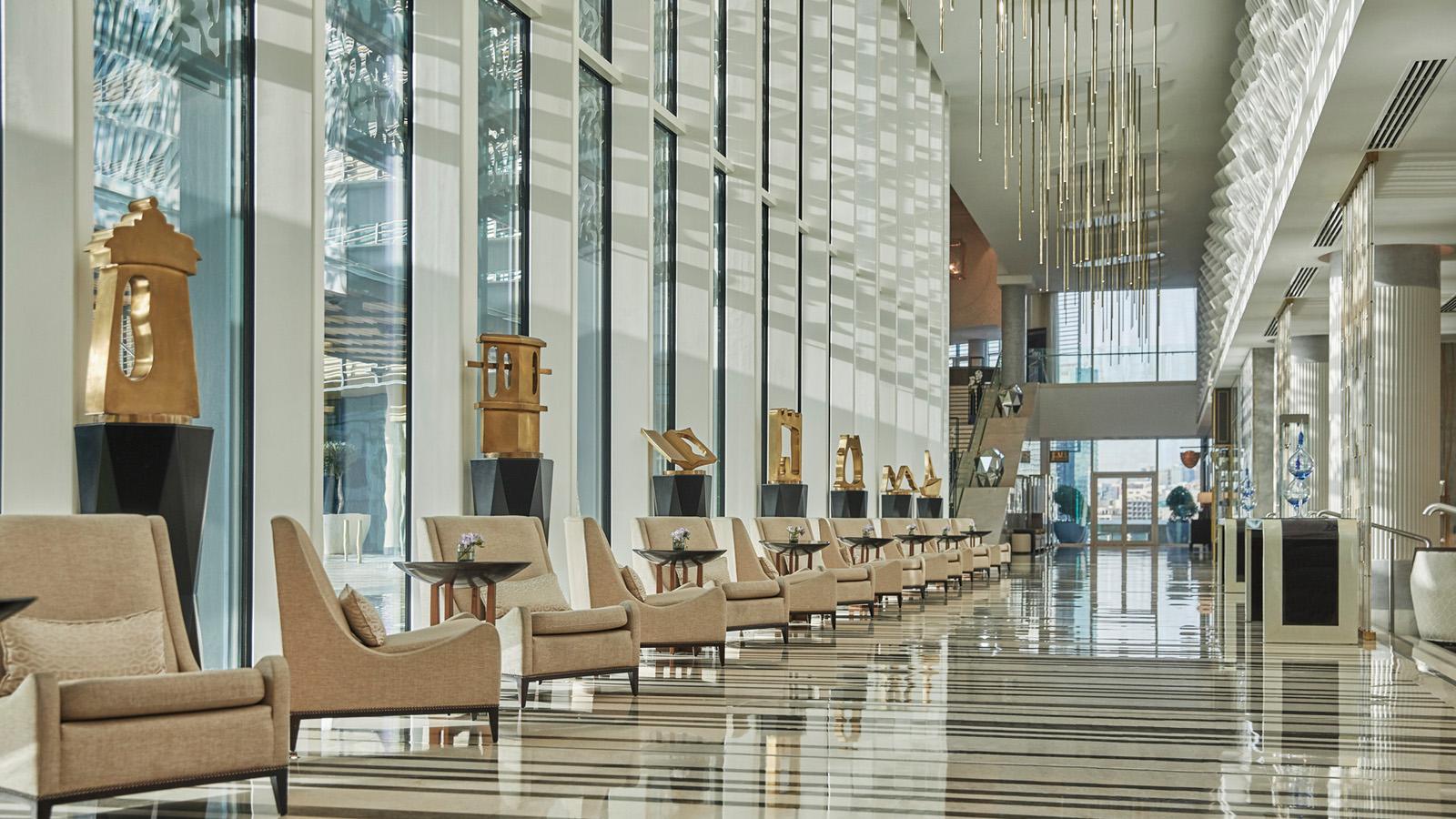 Why You Should Go There
The accommodation is outstanding, and amenities in all rooms impress. All 200 rooms offer great views and lots of natural light. Interiors are sophisticated and smart, with the Four Seasons Bed standard in all accommodations.
Getting to and from Four Seasons Hotel Abu Dhabi is easy, with Bateen Airport only 10.6 km away and Abu Dhabi International Airport 27.2 km. Taxi services are reliable, and guests can contact the hotel's concierge service to enquire about airport transfers. Guests that use their transport, are offered free parking on site.
Wonderful dining options at Four Seasons Hotel Abu Dhabi ensure that guests never have to look elsewhere for a great meal and selection of beverages. The Butcher & Still is a 1920s-styled steak house that offers great cuts expertly grilled. This restaurant has an extensive menu that includes different signature dishes. Celebrated handmade pastas and other Italian specialties make a visit to Café Milano worth the guest's while, especially if seating on the terrace is available. At Crust the guest is treated to a choice of excellent breakfasts and brunch options. Al Meylas is a good choice for coffees, afternoon tea and pastries, while Zsa Zsa offers gourmet snacks in Four Seasons Hotel Abu Dhabi's favourite cocktail bar.
Guests that are serious about their fitness are offered the use of two fitness centres, one for men and the other for women. Both weight-training and cardio can be enjoyed in these spaces, as well as the use of relaxation rooms and the use of male and female hammams. Certified trainers are available to assist guests that book their services. Guests are also offered the services of an excellent spa. Different treatments ensure that tired bodies and minds are offered a refreshing experience. Great massage selections, holistic skin treatments and HydraFacial experiences are just some of the services offered.
Meeting rooms and ballrooms where intimate meetings, large conferences, as well as social functions can be hosted, feature modern amenities and can be tailored to meet different demands.
Accommodation
All guest rooms and suites are stylishly furnished and well appointed.  Comfort and privacy are key features, which  all accommodations at Four Seasons Hotel Abu Dhabi offer. Rooms and suites offer great views, spaces to relax and amenities that make guests' stay special. Wi-Fi is free, and beautiful sofas and work spaces offer guests the ideal space they may well need after a busy day.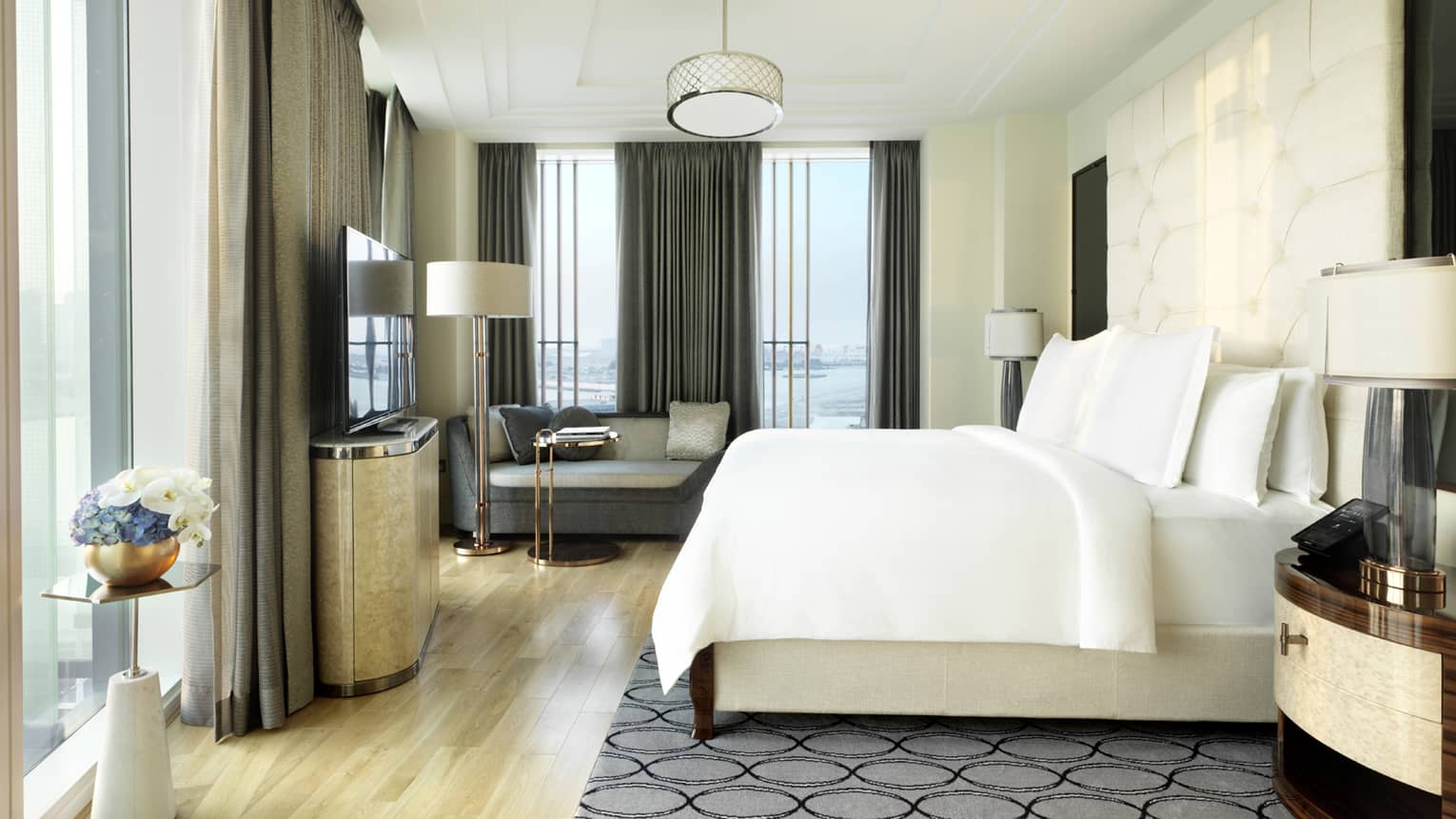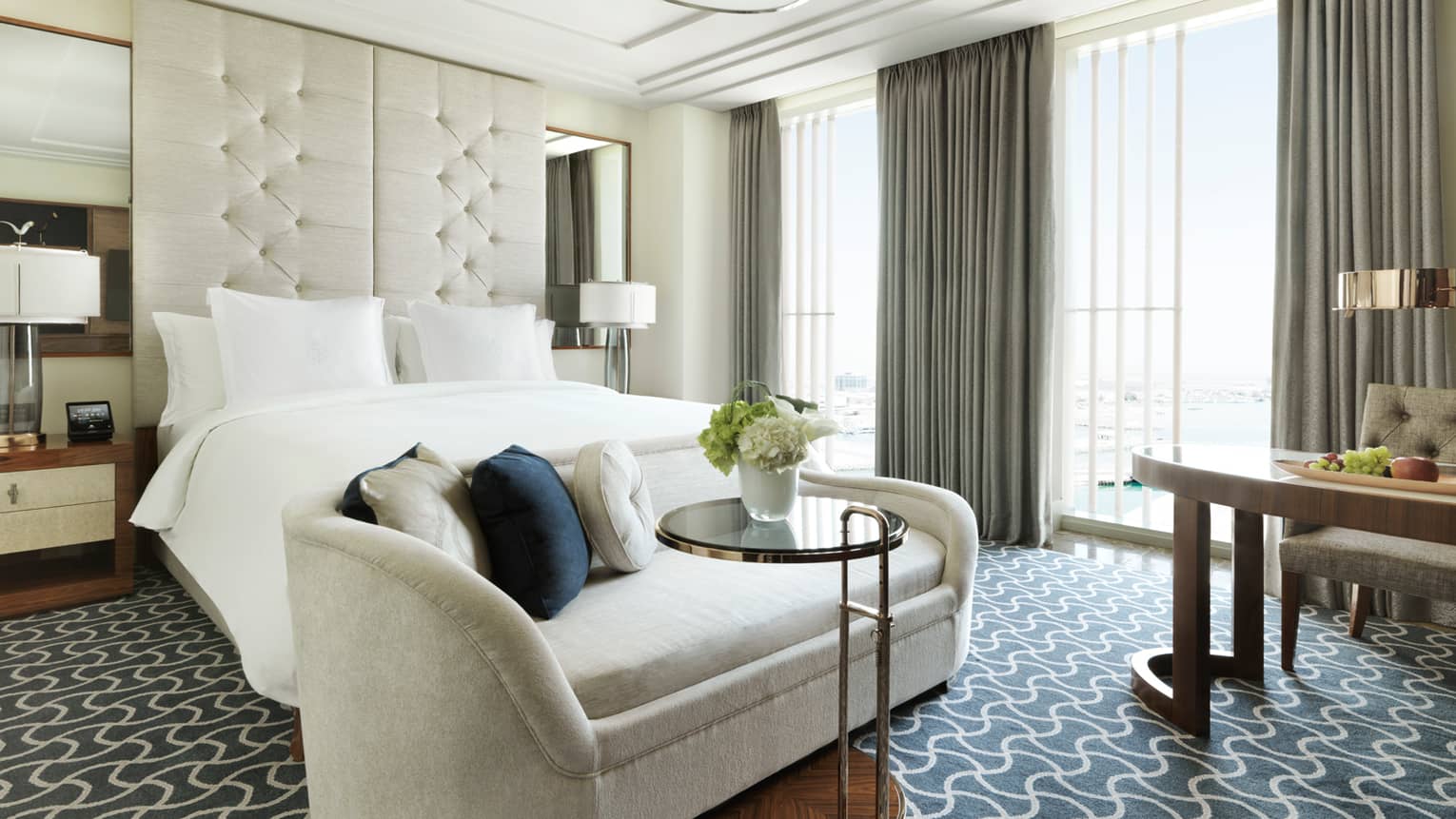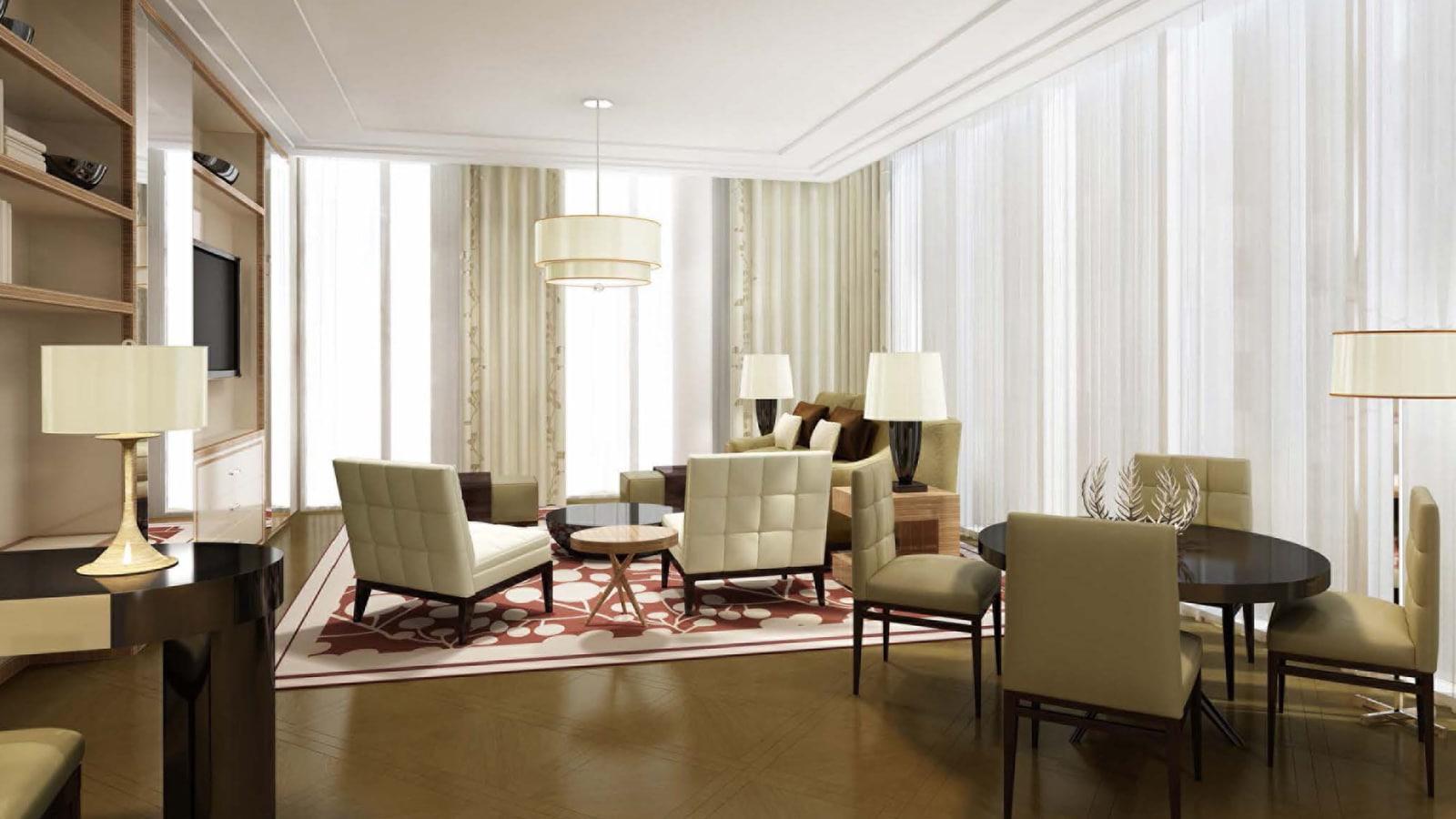 Different options ensure that all guests are offered a room or suite that will suit their needs. Choices include the Superior King Room, the Deluxe King Room and Premier King Room. The suites include their Four Seasons Executive Suite with King Bed and Deluxe Four Seasons Executive Suites with Two Twin Beds. Daily housekeeping services are standard throughout.
Executive Club Lounge and Kids Club
Four Seasons Hotel Abu Dhabi has a great Kids Club for the young ones, but unfortunately no Executive Club Lounge.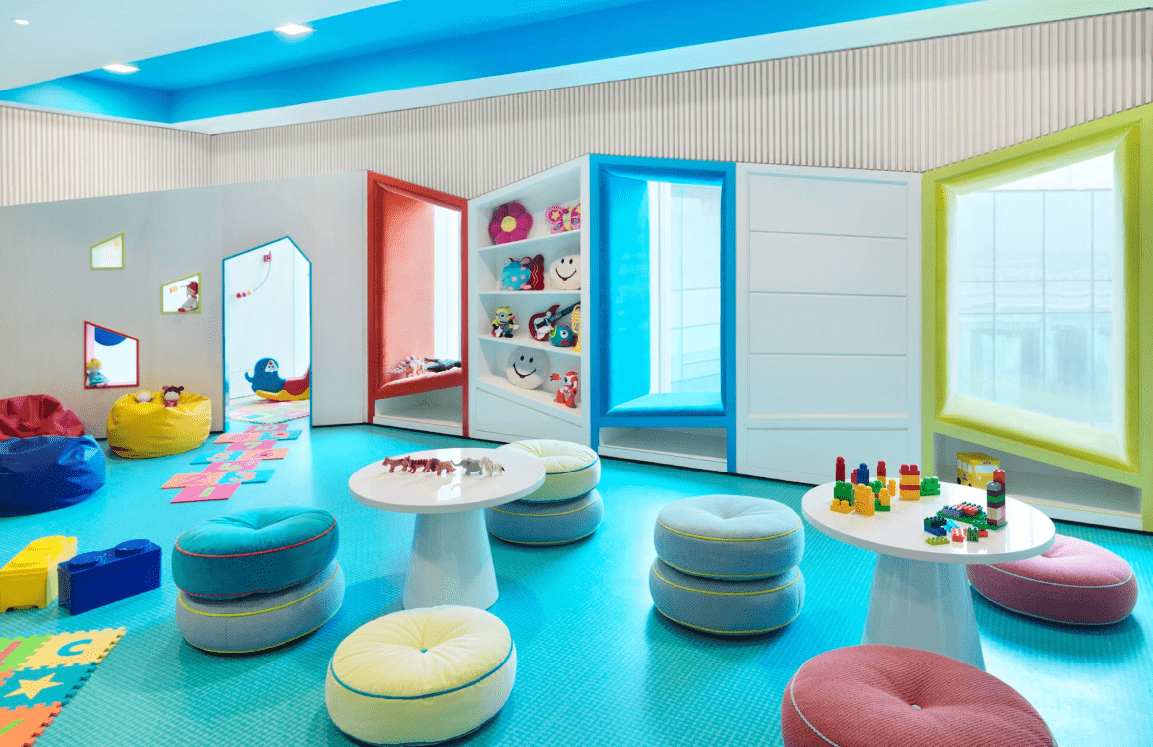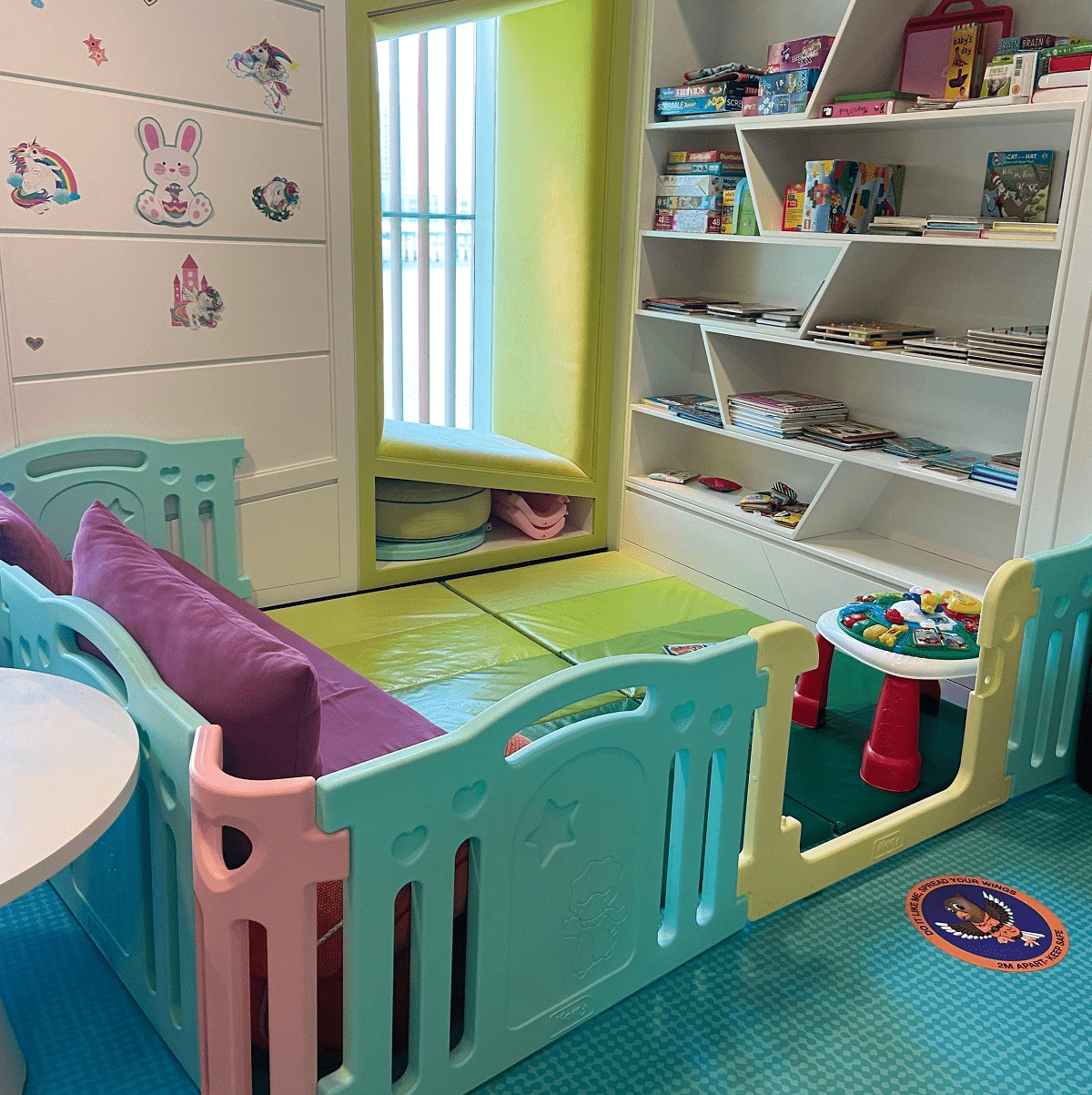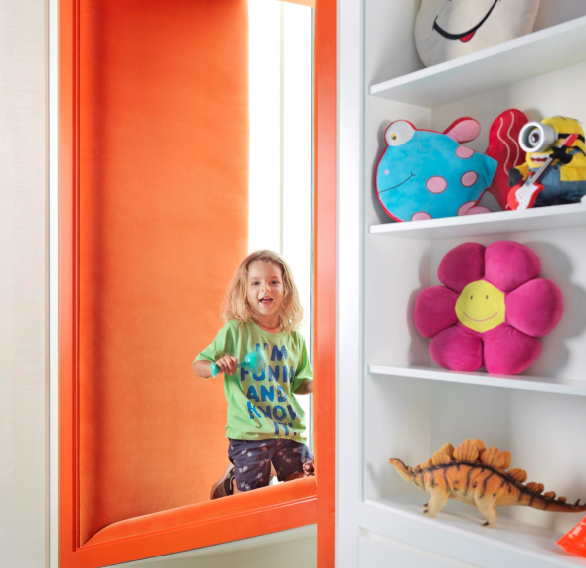 The Kids Club is located on the 2nd floor and welcomes children between the ages of four and twelve. You can read about the Kids Club by clicking on the button below:
Four Seasons Hotel Abu Dhabi Kids Club