At Four Seasons Hotel Abu Dhabi the Kids Club welcomes all young guests between the ages of four and twelve to join them daily between 10 am and 7 pm on the 2nd floor. Two staff members are always in attendance to ensure children are happy, entertained and safe. This is an exclusive, complimentary service to the children of guests at Four Seasons Hotel Abu Dhabi. The Kids Club can accommodate eight children at a time; therefore parents are advised to book their child's attendance in advance by contacting Concierge. Should there be room, walk-ins will be allowed though. The Kids Club offers a mix of educational activities and various forms of play. Activities are planned to ensure that all kids benefit from their attendance at the Kids Club.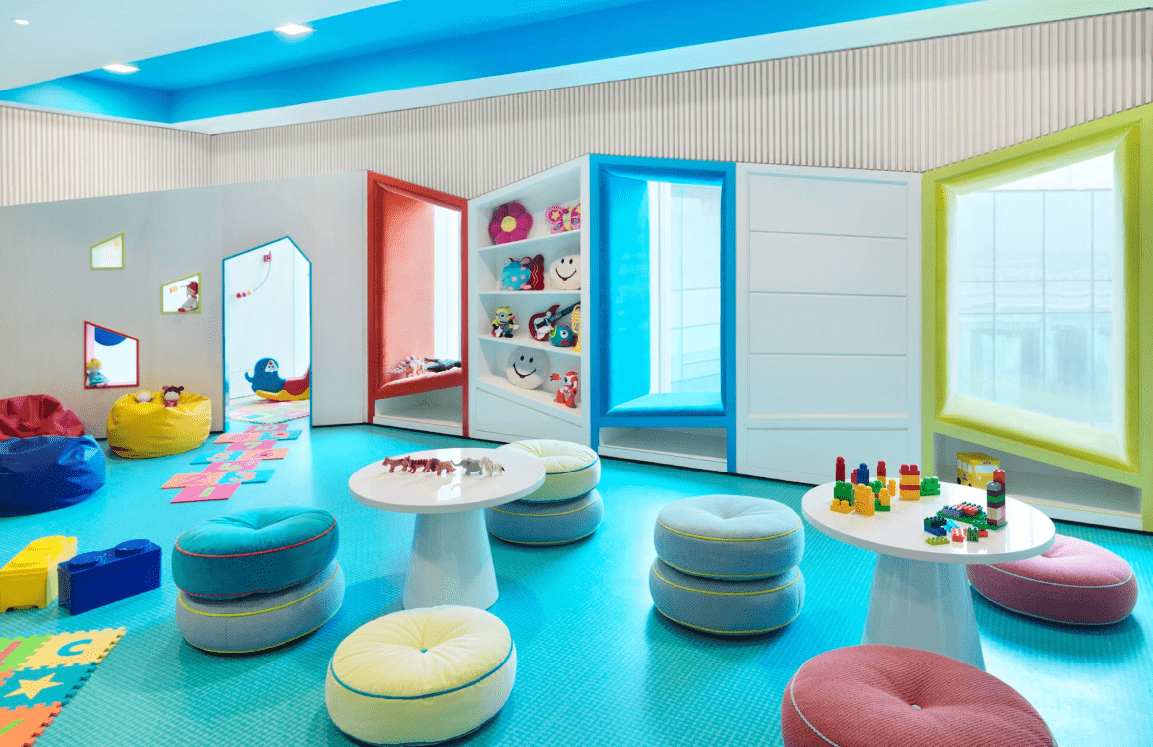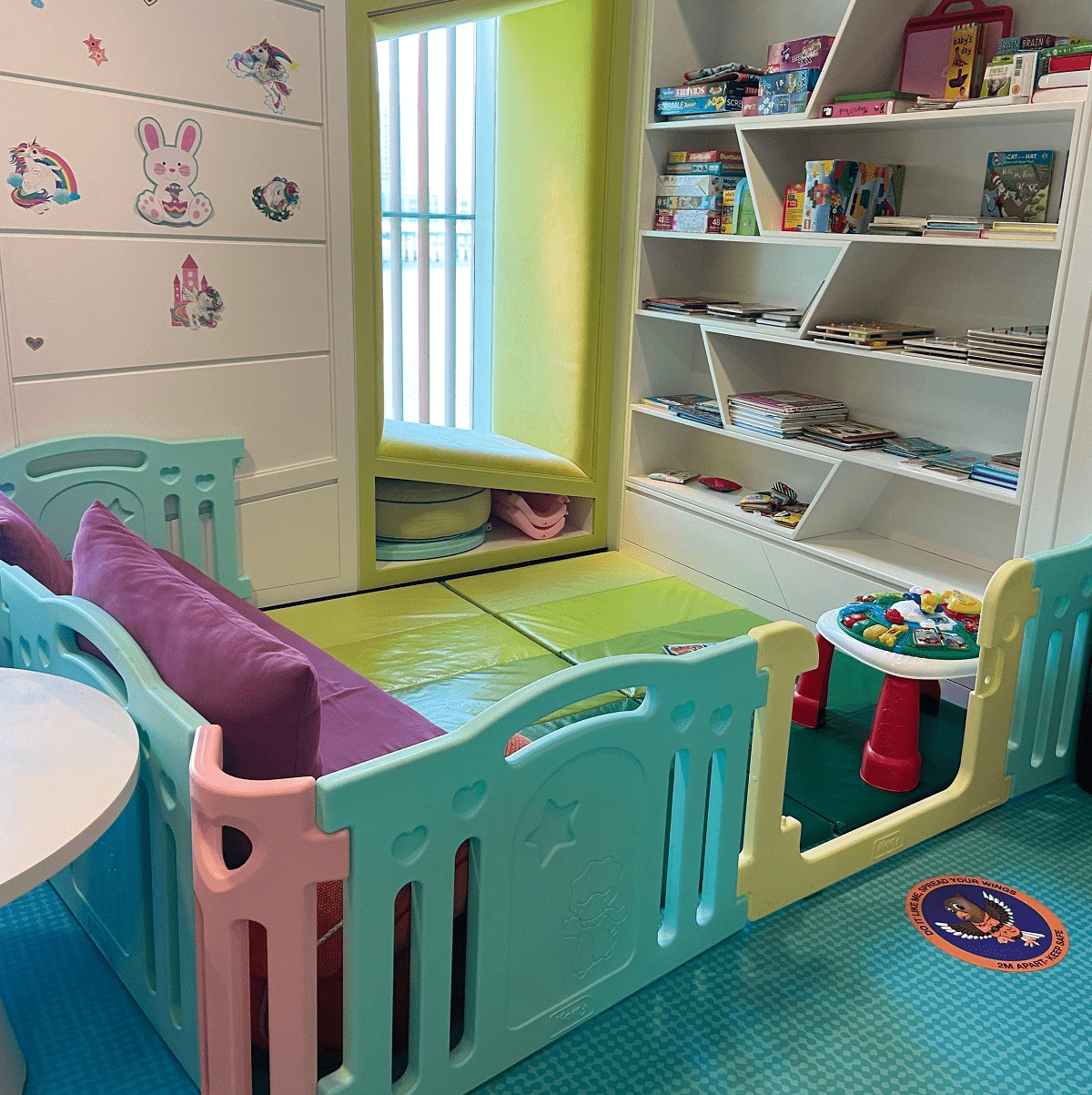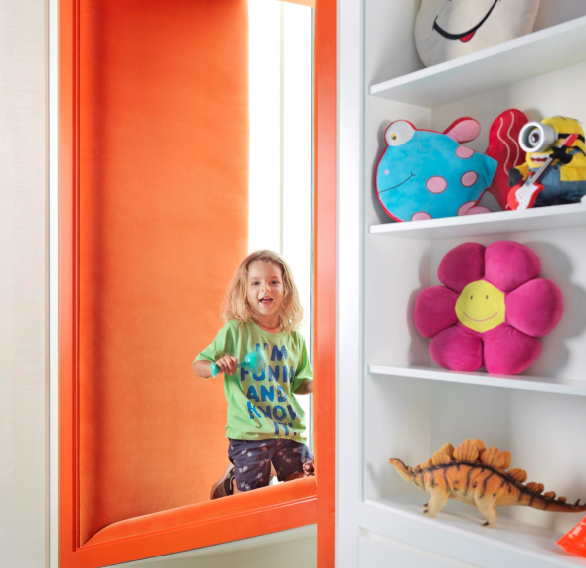 Different well-planned activities are scheduled to ensure that the little ones are occupied and safe during their time at the Kids Club. Different toys to play with, board games, puzzles and movies are some of the activities that the children can enjoy, while being supervised at all times by the experienced staff members on duty. Further choices include musical toys, books to page through and PlayStation.
Kids For All Seasons Schedule
The staff in charge is very experienced since they work with young children all the time. Therefore their programmes are scheduled to ensure that age-related games and activities are offered to benefit all. The Kids Club offers their activity schedule as a well-planned programme that is referred to as their Kids For All Seasons Schedule. Daily activities are planned ahead so that parents can decide which days and time slots would work best for them and the needs of their little ones. Activities that remain popular include Yoga for Kids, Basket Weaving and Origami, Face Painting and Card Making. Further options include Colouring and Drawing, Henna Tattoos and Vase Making. The Kids Club also offers movie time, as well as physical activities such as relay games and free play. Programmes are planned to ensure that children learn new things, which are mixed with relaxation and play time.
You can see the timetable for the Kids Club below :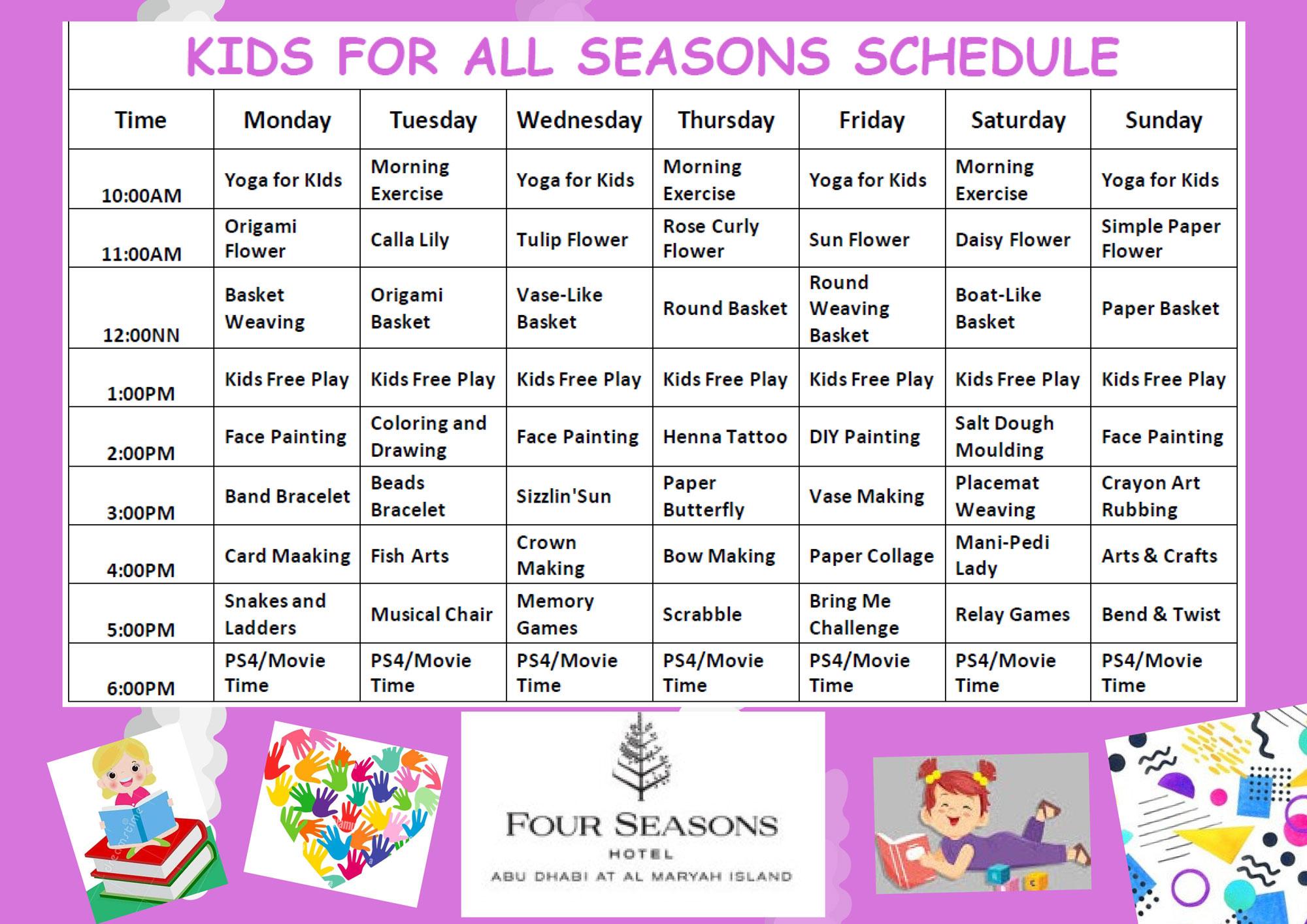 Bright and Airy - The Kids Club at Four Seasons Abu Dhabi
The Kids Club is bright and airy, inviting and colourful. The staff members create a space where all children feel welcome and where they are encouraged to make new friends. Mini scooters on which to ride and scattered cushions and sofas on the floor offer them opportunities to play and relax. Walls are adorned in lovely colours and feature butterflies, flowers and fantasy figures. Children that attend the Kids Club are assured of a wonderful time in a lovely space, with staff members attending to their needs.