The Fairmont Fujairah Beach Resort is based in Fujairah in the United Arab Emirates. This utopian beach resort is located within the valleys of the Al Hajar Mountains, in the coastal region of Dibba. On first inspection of this beautiful resort, it boasts breathtaking architecture, with world class facilities fit for any traveler. This five-star hotel holds a variety of different dining experiences to suit every guest's taste, paired with comfortable accommodation that allows guests to relax.
This hotel has a well renowned holistic healing spa. This healing spa The Fairmont Fujairah Beach Resort uses the power of cutting edge technology, along with natural and organic techniques through all of their treatments with guests. While guests can relax, there is also the option to make use of all the swimming pools or the privately accessed beach.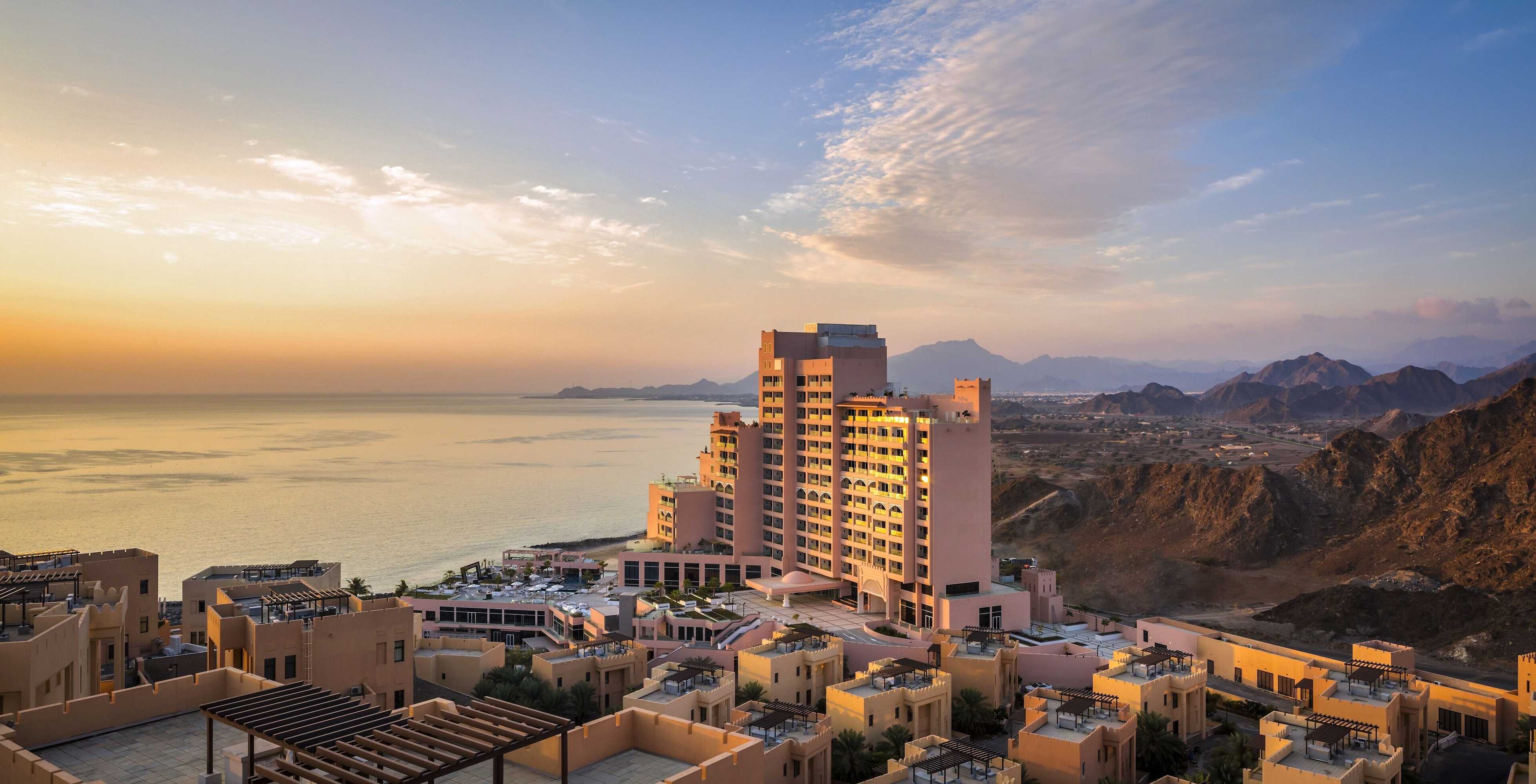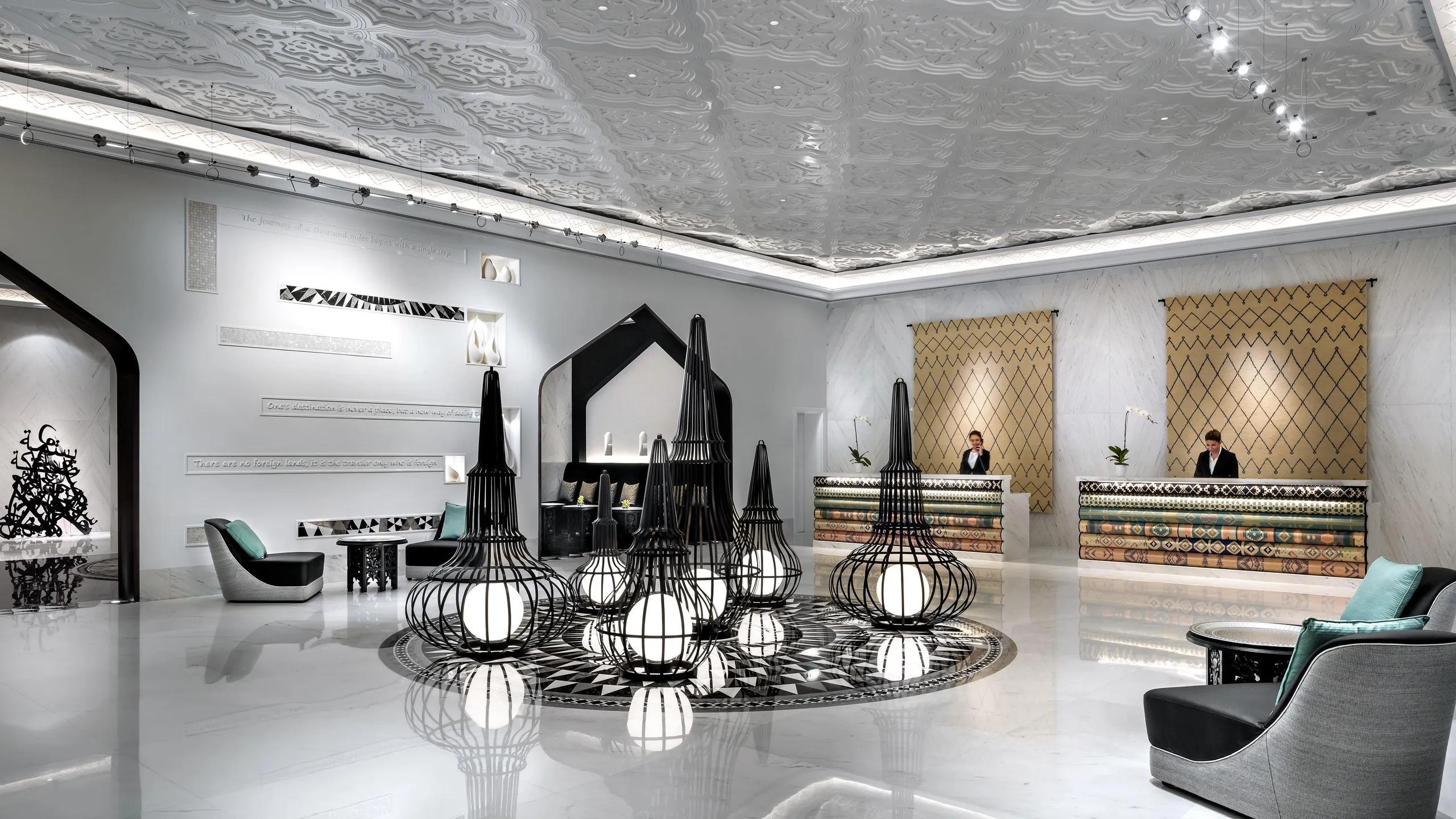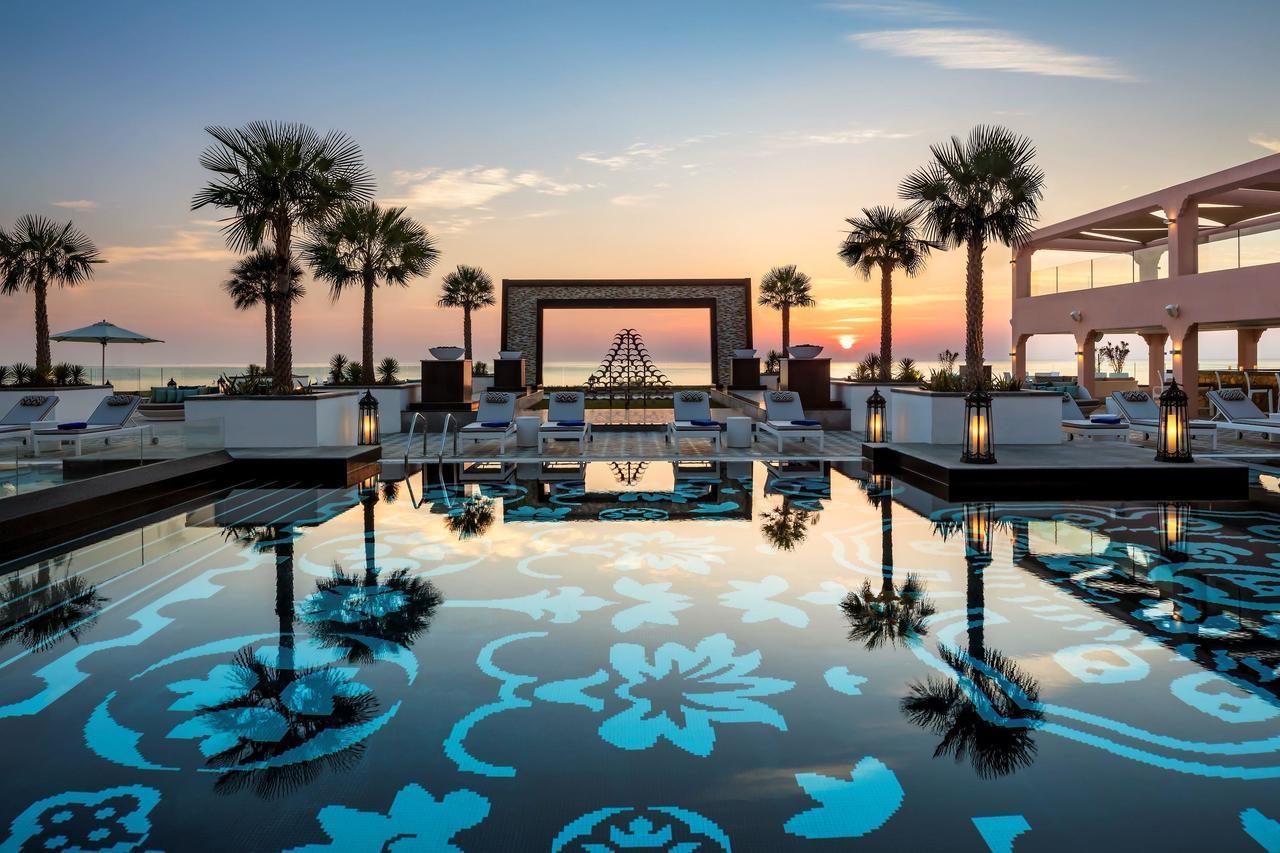 Why You Should Go There
The Fairmont Fujairah Beach Resort looks after their guests with complimentary WiFi, access to all of their swimming pools and access to the private beach, for all guests to enjoy. While it is just under two hours from the Dubai International Airport, the hotel accommodates for anything and everything that you will ever need. The Fairmont Fujairah Beach Resort is also within close range of archeological and heritage sites in Fujairah. This hotel that stands to be the epitome of luxury, overlooks the Arabian Gulf. The luxury can be seen throughout the entire resort, from the accommodation all the way through to the common area spaces. The entire hotel has kept to a more contemporary theme with Arabic design.
The Fairmont Fujairah Beach Resort is proud of all of their dining options and spaces. Whether you are in the mood for a fusion of bohemian and Arabic influence in the form of live cooking stations. Or if you would like to enjoy a blend of Mediterranean and Asian themed food by the poolside, you are guaranteed to find a food experience that you enjoy. The hotel has stunning spa facilities with water sports and swimming pools for all members of the family to enjoy.
Accommodation
This five-star hotel gives guests access to stay in any one of their contemporary guest rooms or suites. All of the guest rooms and suites are furnished with the best quality furniture that will have you and your family feeling right at home, with such comfort. Most of the guest rooms and suites lead out to balconies that highlight partial or full ocean views.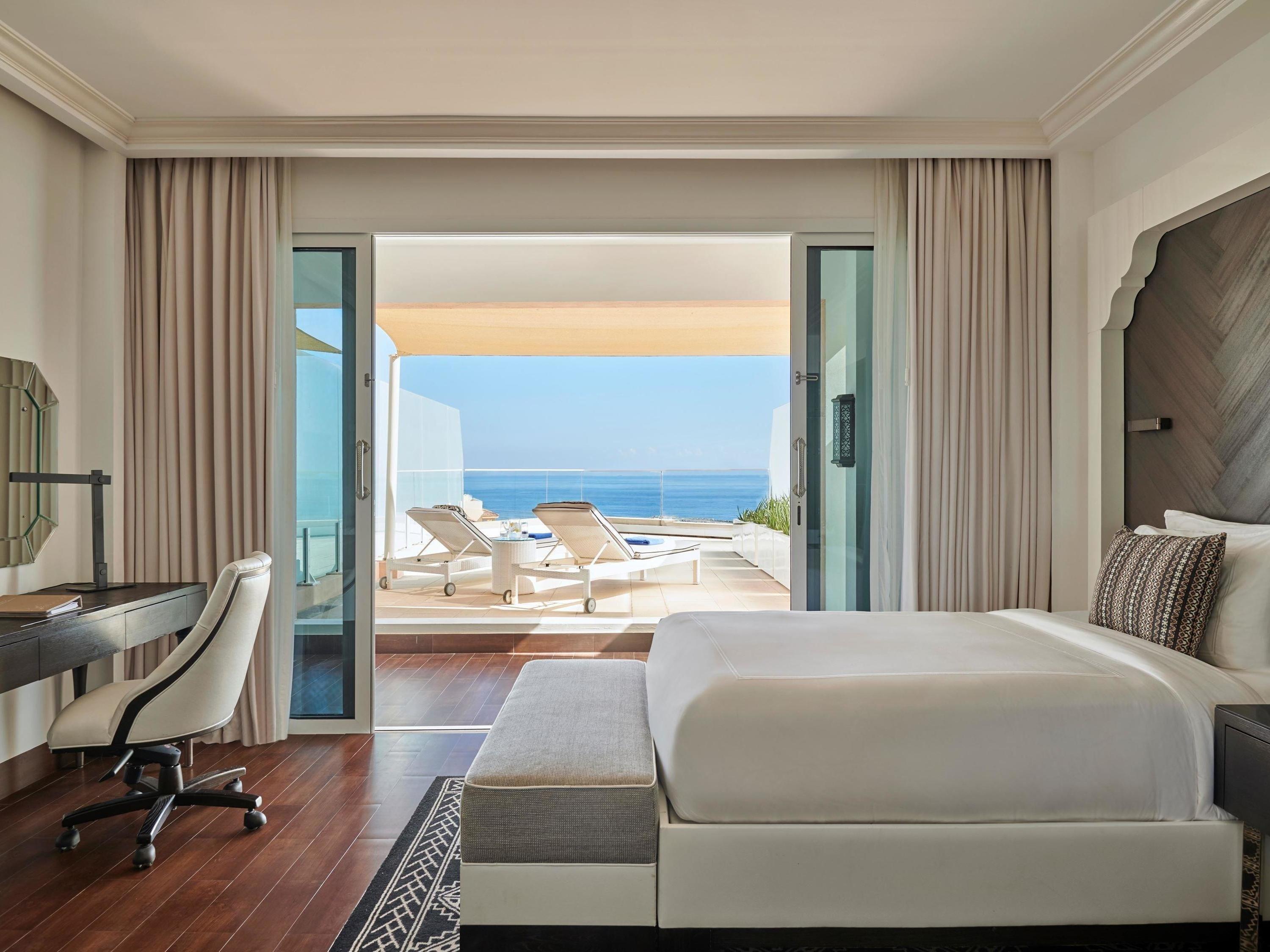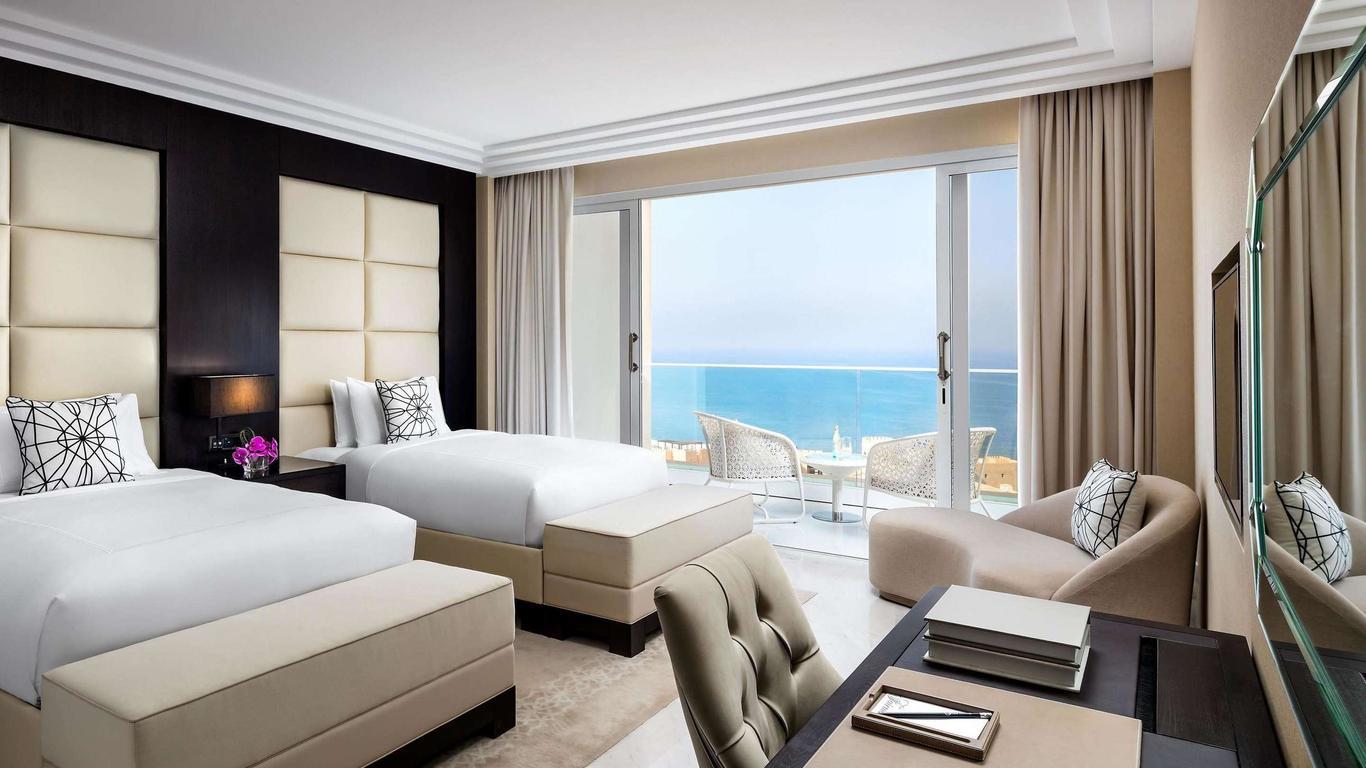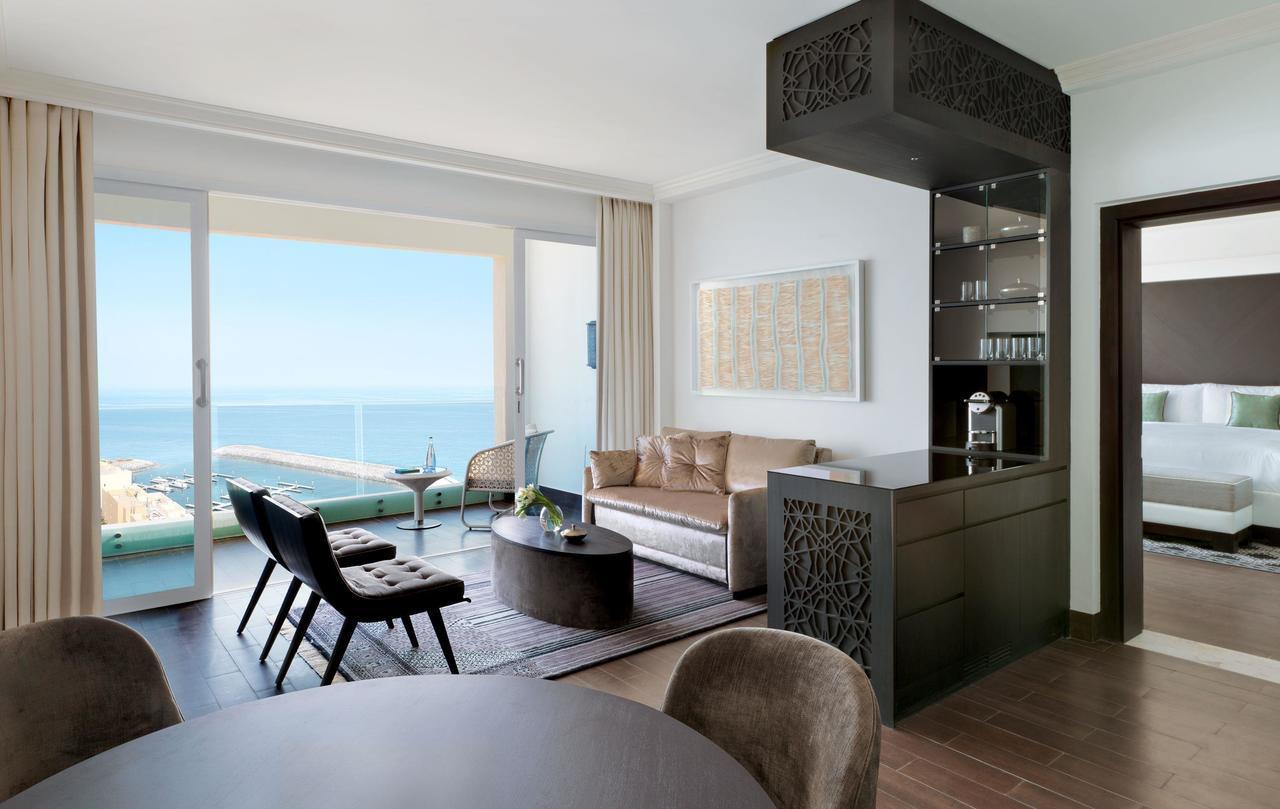 The guest rooms and suites at the Fairmont Fujairah Beach Resort have been furnished with Arabesque designs and wood detailing. This interior is paired with pure white details, making it look uniquely beautiful in every room. All rooms and suites have roof to floor windows and sliding doors that enable guests to enjoy every moment of the views that their rooms provide. Guests can enjoy alfresco balconies as an extension on every room, that they are able to use day and night. The accommodation at this hotel is suited to any kind of guest. Whether it is just you, your family or a business trip.
Executive Club Lounge and Kids Club
The Fairmont Fujairah Beach Resort offers guests the convenience of a Kids Club for all of their children to enjoy. There is no Executive Club Lounge at this hotel.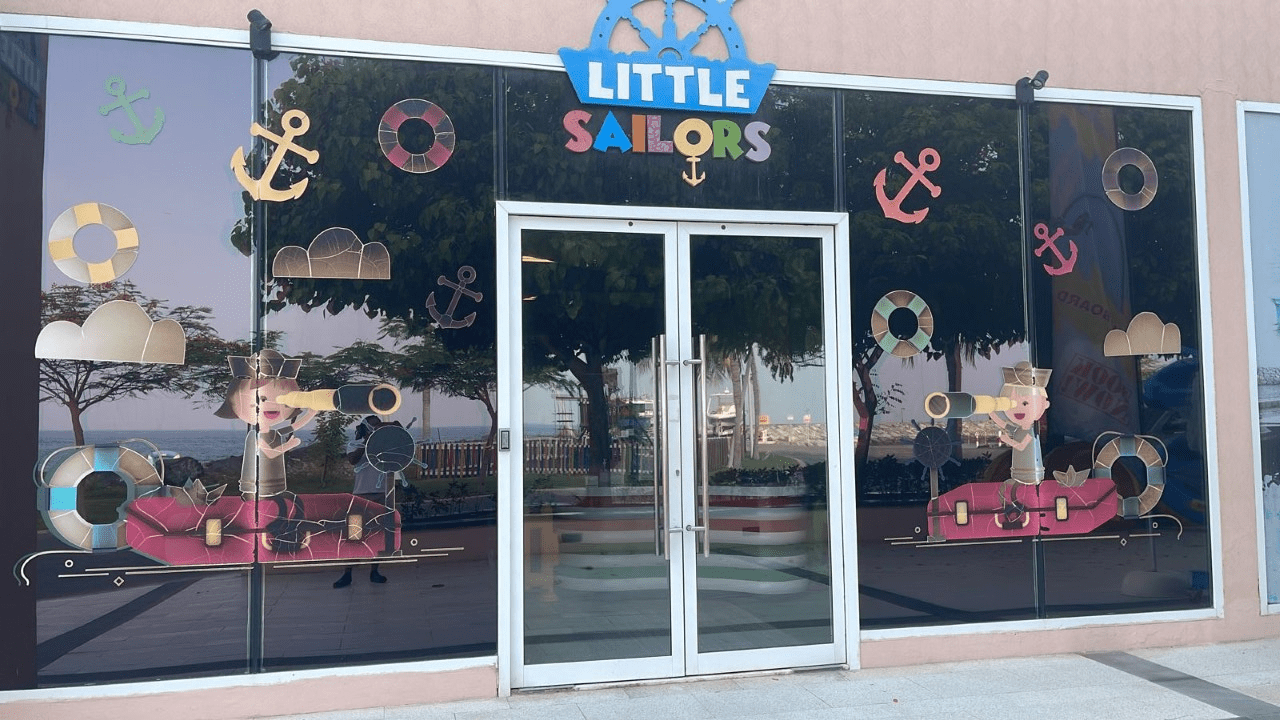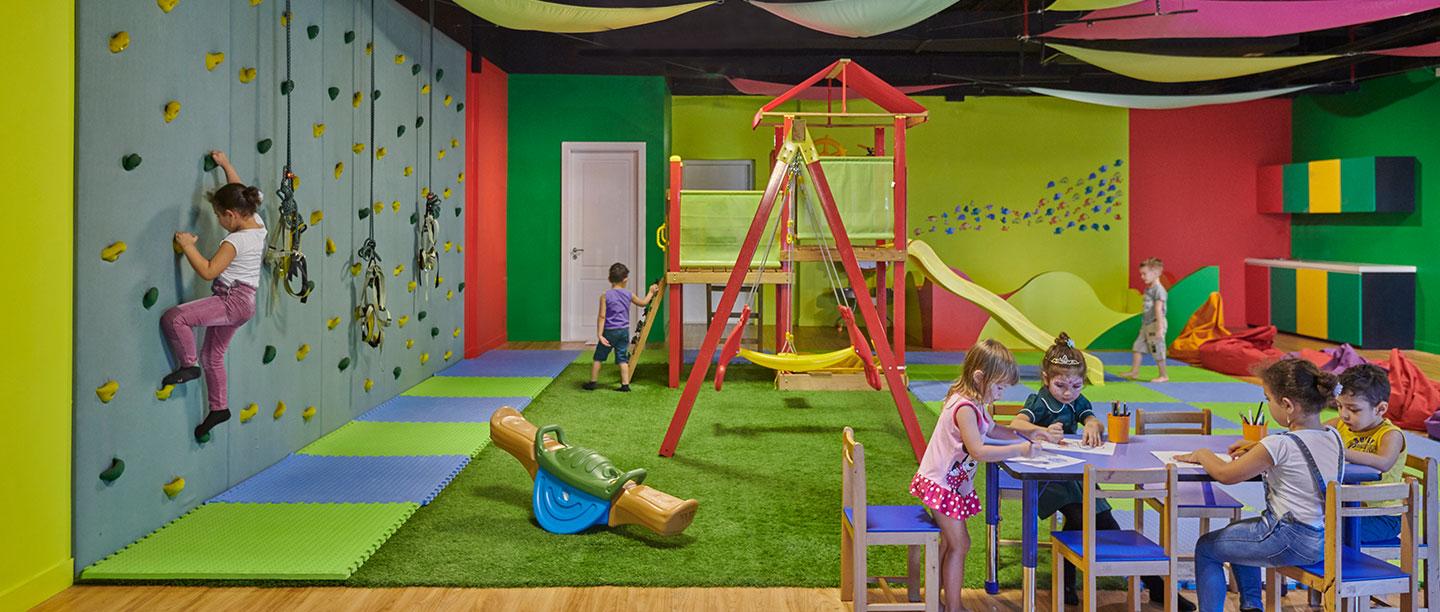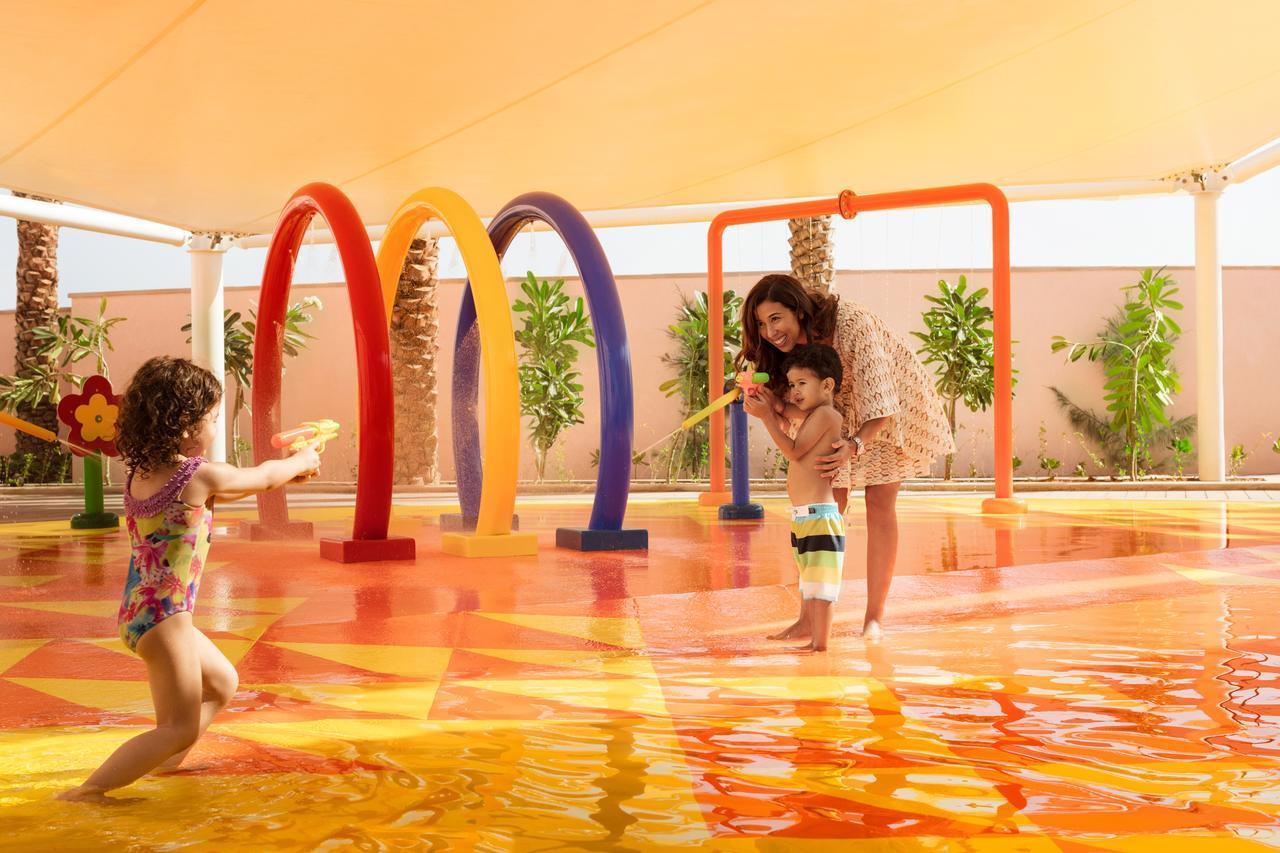 The Kids Club, also known as the Little Sailors Kids Club, allows parents to leave their children in the care of trained coordinators that will supervise their children through a variety of activities. Your children will be able to participate in activities specially drawn up in a schedule. Read about the Little Sailors Kids Club by clicking the link below:
Fairmont Fujairah Beach Resort Kids Club