Four Seasons Hotel Hong Kong offers an executive club lounge that is located on the forty fifth floor, open daily from 7am to 10pm for your convenience. They provide four food and beverage presentations daily. These presentations include:
Buffet Breakfast from 7:00am – 10:30am
Afternoon Tea from 3:00pm – 5:30pm
Evening Cocktail with Noodle bar from 6:00pm – 8:00pm
Standard Bar from 3:00pm – 8:00pm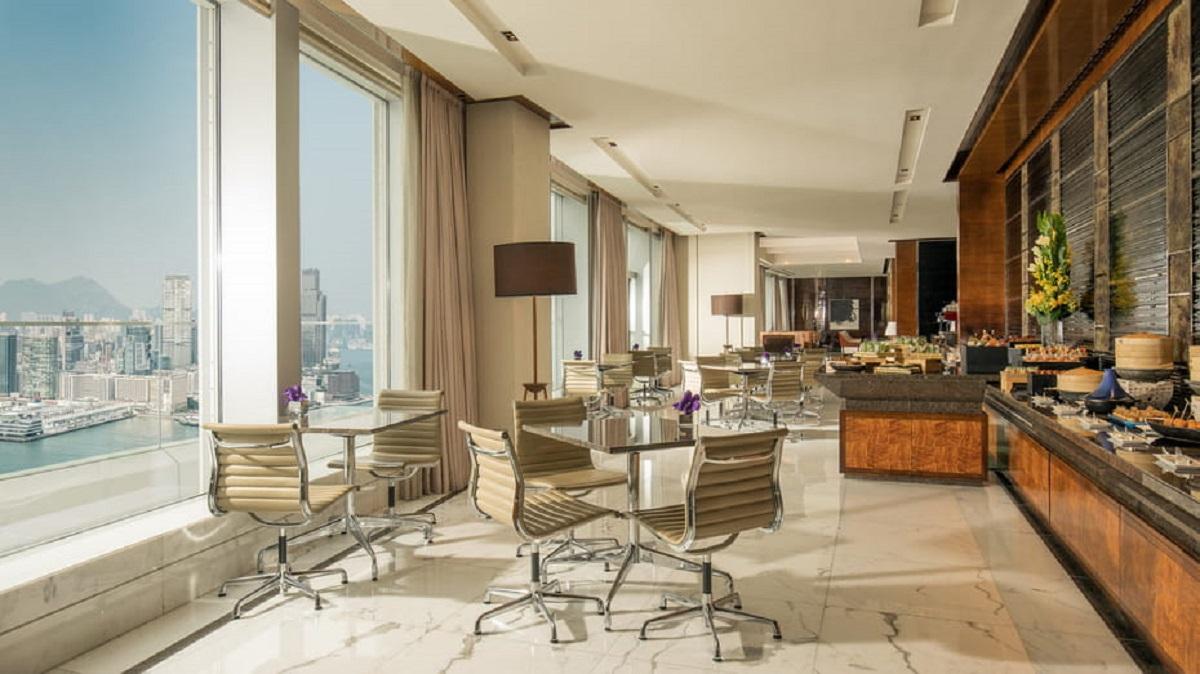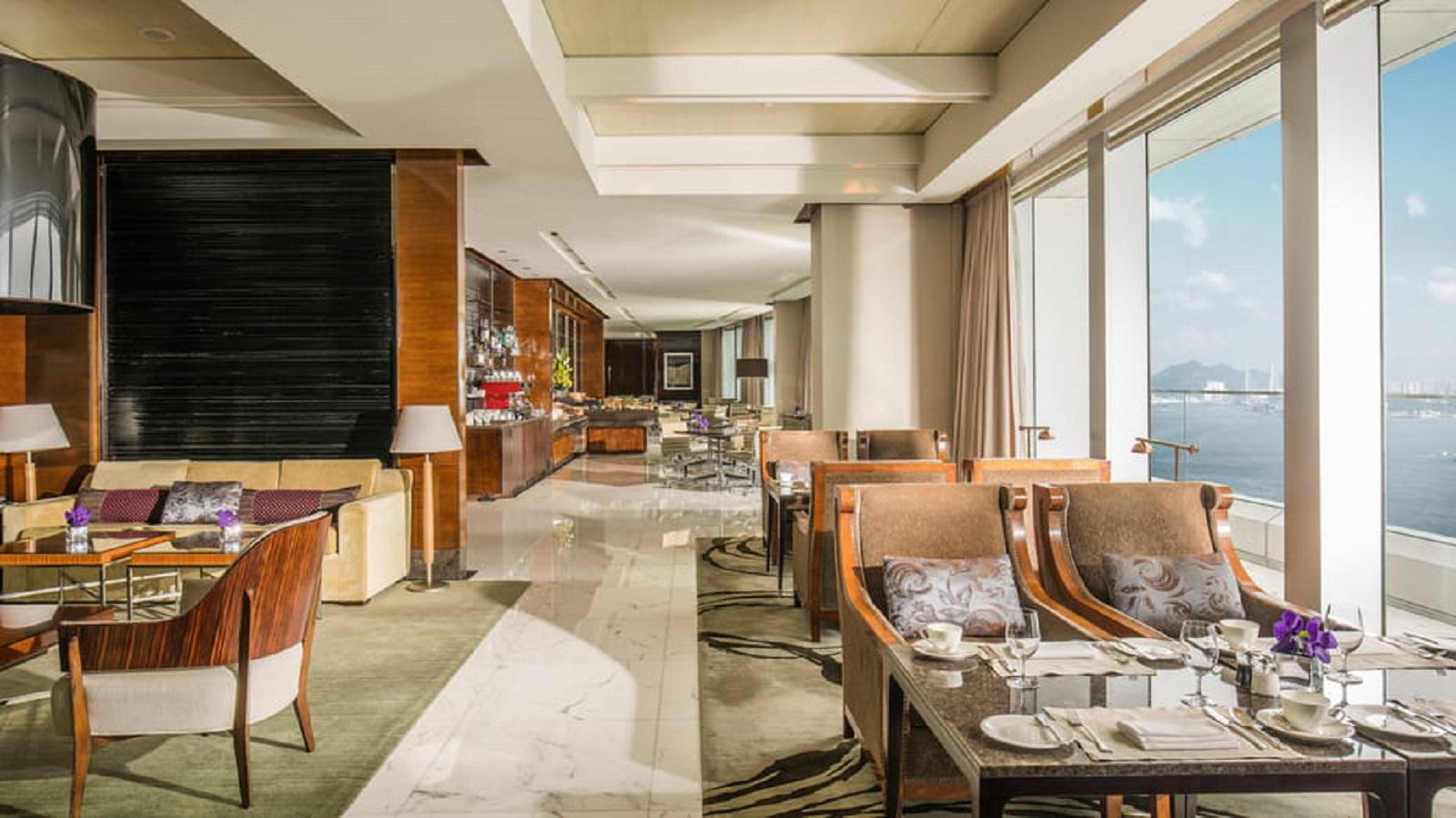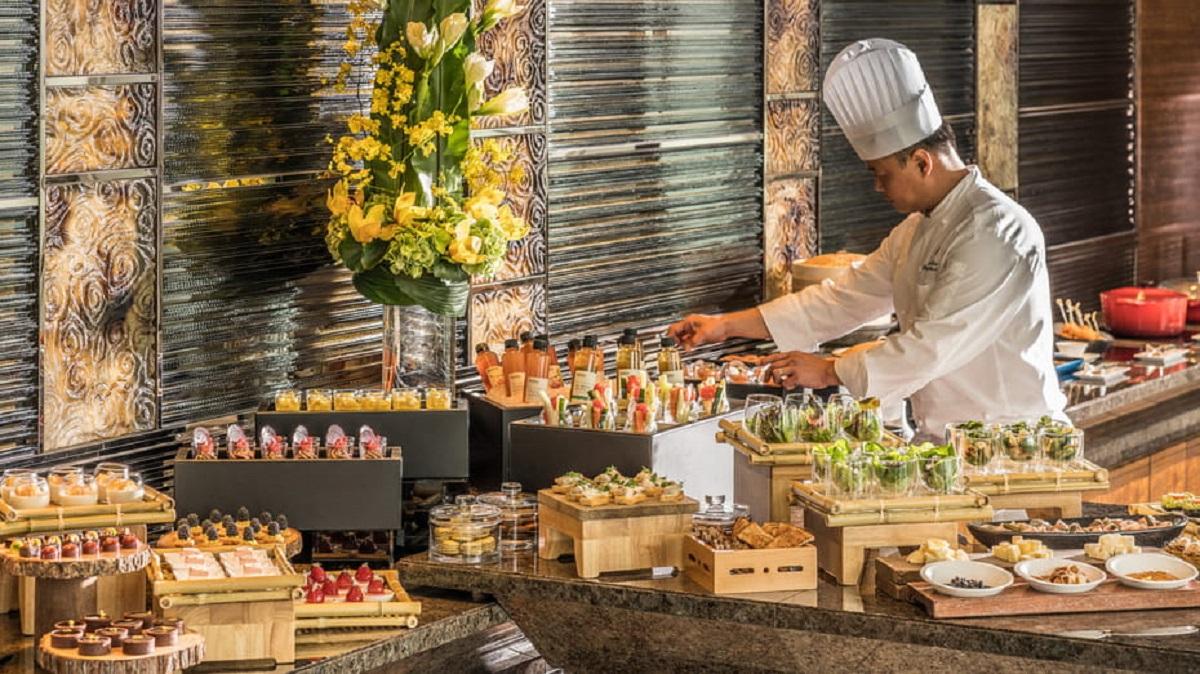 This executive club lounge provides exclusive access to guests staying in the hotels club level guest rooms or suites. Each club room can invite up to two visitors to enjoy the food and beverage presentations at the executive club lounge during their stay with charges applied based on consumption.
Save Time and Money by Upgrading to an Executive Club Lounge Guest Room
When you choose an executive club lounge guest room or suite at Four Seasons Hotel Hong Kong, you receive a number of exclusive benefits that are not offered to the other guests in the hotel. They are designed to save you valuable time and money during your stay, while offering you an elevated guest experience.
One of the major benefits of being an executive club lounge guest is that you do not have to check in at the front desk of the hotel, you make your stay to the executive club lounge for an exclusive and personalised checking in and checking out experience. You also enjoy complimentary local and toll-free calls from your guest room or suite, along with complimentary ironing of up to six items per person. In addition to this, business travellers can enjoy the complimentary use of the executive club lounge meeting room for up to one hour during their stay, subject to availability with advanced bookings required."
Spectacular Views from Open Plan Executive Club Lounge
You enjoy spectacular Victoria Harbour views from the executive club lounge, whether sitting in the dining area or relaxing lounge area. This open plan executive club lounge offers you plenty of space to work, relax or meet with family or colleagues. It has been designed with care, taking advantage of the views, while offering a modern and bright space you can use after a day of meetings or exploring the views.
The comfortable dining area provides a long food island that runs the length of the space with beautifully prepared food presentations. The lounge area is comfortable with tables and relaxing arm chairs, where you can work on your laptop, or enjoy an evening cocktail and gaze at the spectacular views. The outdoor terrace provides you with a birds eye view of Victoria Harbour and Kowloon.