Grand Coloane Resort Macau have taken their younger guests into consideration, offering a non-supervised, fun and entertaining kids club, located on the second floor and open daily from 7am to 10pm. Parents must accompany their children in the kids club at all times.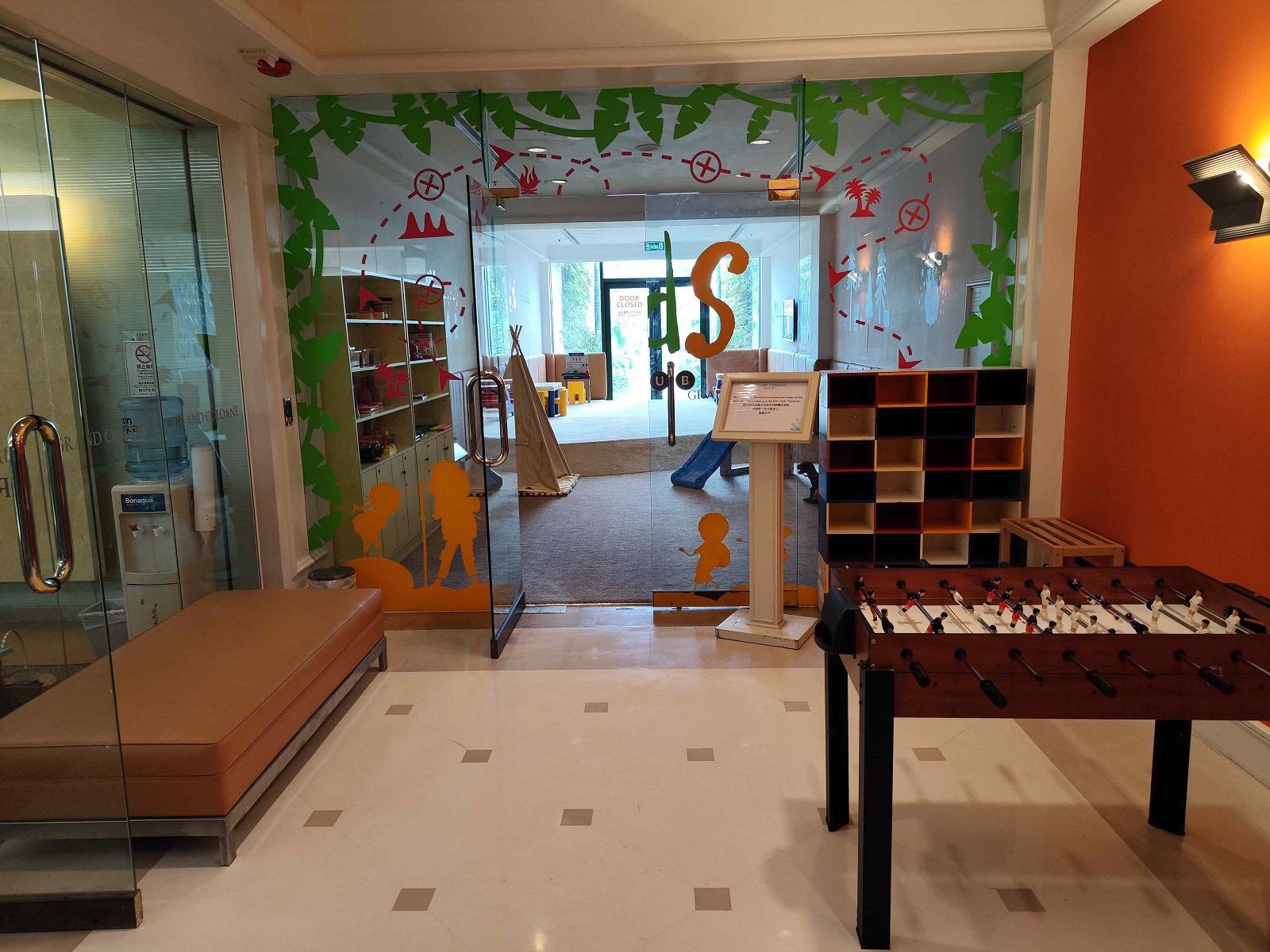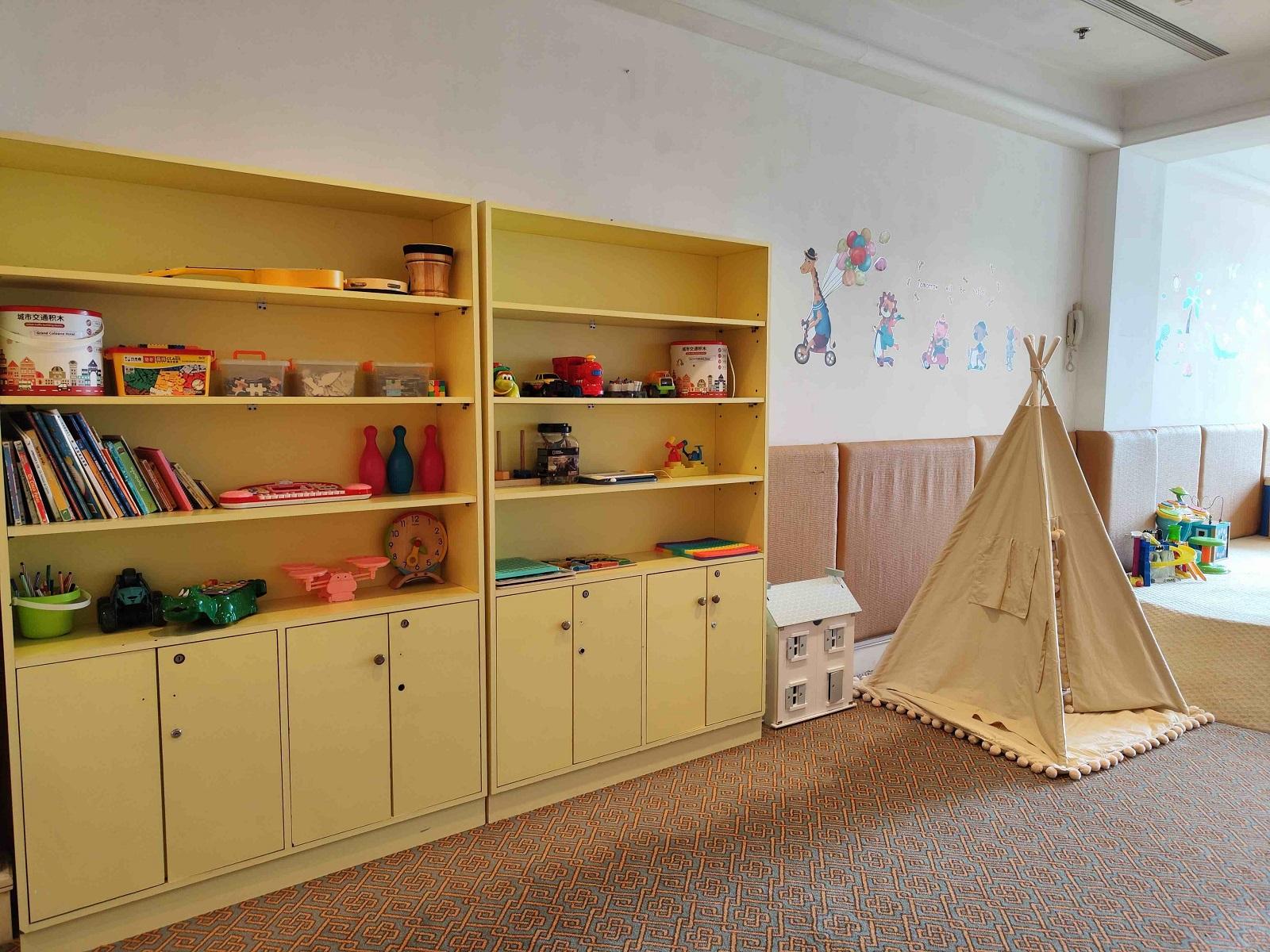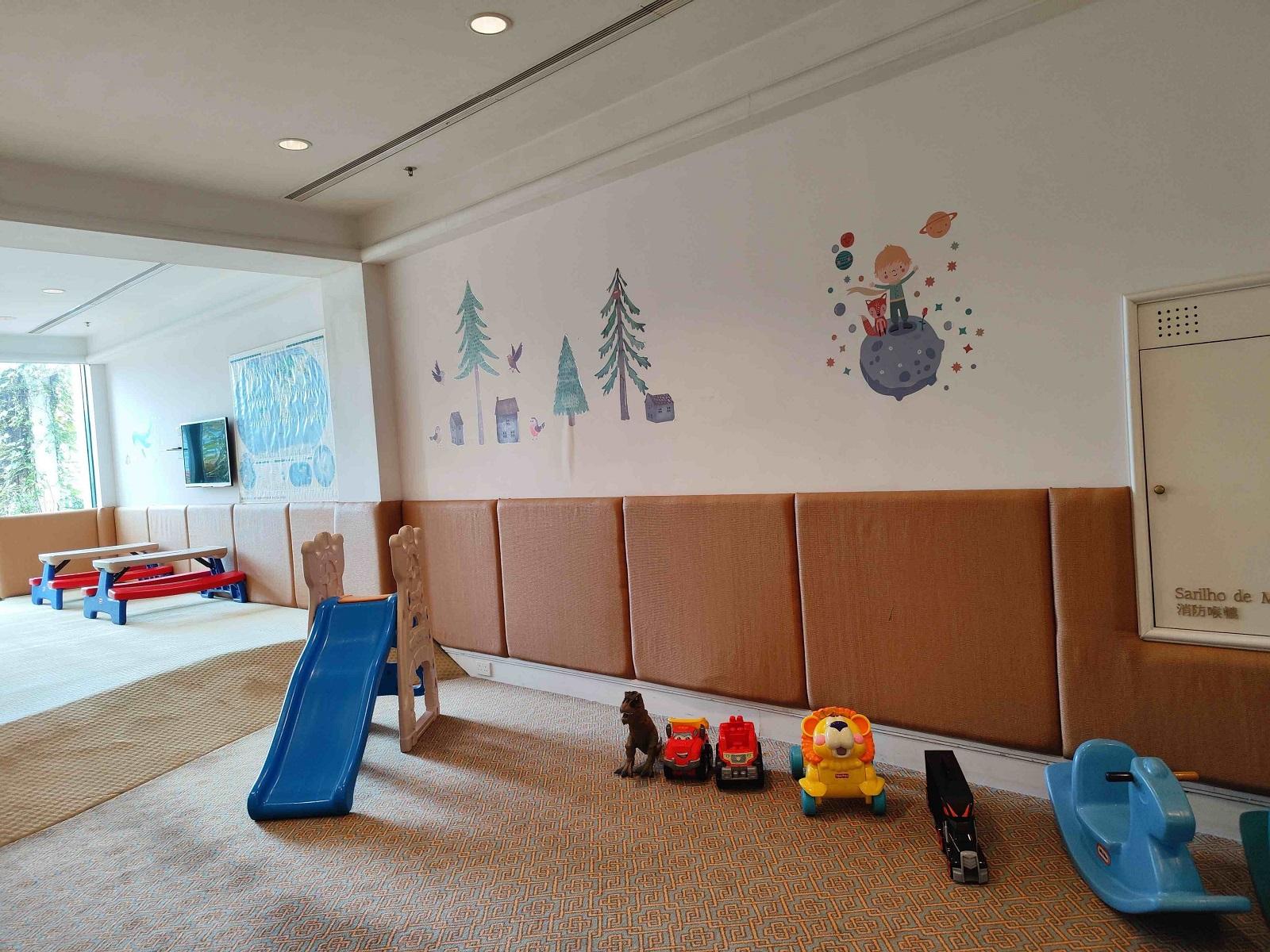 Toys and Games to Entertain Younger Guests
This kids club offers fun and entertainment for younger guests staying in the resort with a wide range of building blocks, play sets, musical instruments and more, enabling children to have some fun outside of their guest room.
There is a fooseball table, bean bag throw games, dolls houses, tents and more, helping keep children entertained for hours. Spanning over fifty two square metres, this spacious kids club enables children to have some fun and make new friends when staying in the resort.
Unlike many other kids clubs that restrict how long a child can spend in the kids club. Grand Coloane Resort Macau opens their kids club all day and there is no restriction on how long the children play. There is such a wide variety of games, toys and experiences that can keep children entertained for hours.
Daily Scheduled Activities
The kids club offers games and toys suitable for all ages with foosball, shelves overflowing with books, toys and games, along with play tents, ride on toys and dolls houses. There is an indoor slide, tables and chairs for drawing and arts and crafts and so much more.
This is a place where children feel welcome, they have fun and they make new friends. It's also a chance for parents to let their children let off some steam, outside of the guest room. Parents are to stay with their children, but it's also a chance to relax and read a book while your children make new friends. Parents can take turns watching their children in the kids club, enabling their partner to make use of the resorts adult facilities and amenities.
The kids club at Grand Coloane Resort Macau does offer scheduled activities daily from 3pm to 4pm, which is charged at $50 per child staying in the resort. Each day offers a different activity with Mondays being mask painting, Tuesdays is face painting and Wednesday is paper cutting. Children can enjoy soft clay art on Thursdays, bracelet and necklace making on Fridays and DIY nature inspired art on Saturdays. Sundays is water marbling day.