The exclusive access executive club lounge at Grand Hyatt Hangzhou is open daily from 7am to 11pm, located high on the eighth floor of this luxury hotel. The executive club lounge offers four complimentary food and beverage presentations daily, including:
Soft drinks, coffee and tea is served all day from 7am to 11pm
Continental breakfast is served from 7am to 10am Monday to Friday and 7am to 10.30am on Saturdays, Sundays and Bank Holidays
Afternoon Tea can be enjoyed from 2pm to 4pm
Evening Cocktails are on offer from 5.30pm to 7.30pm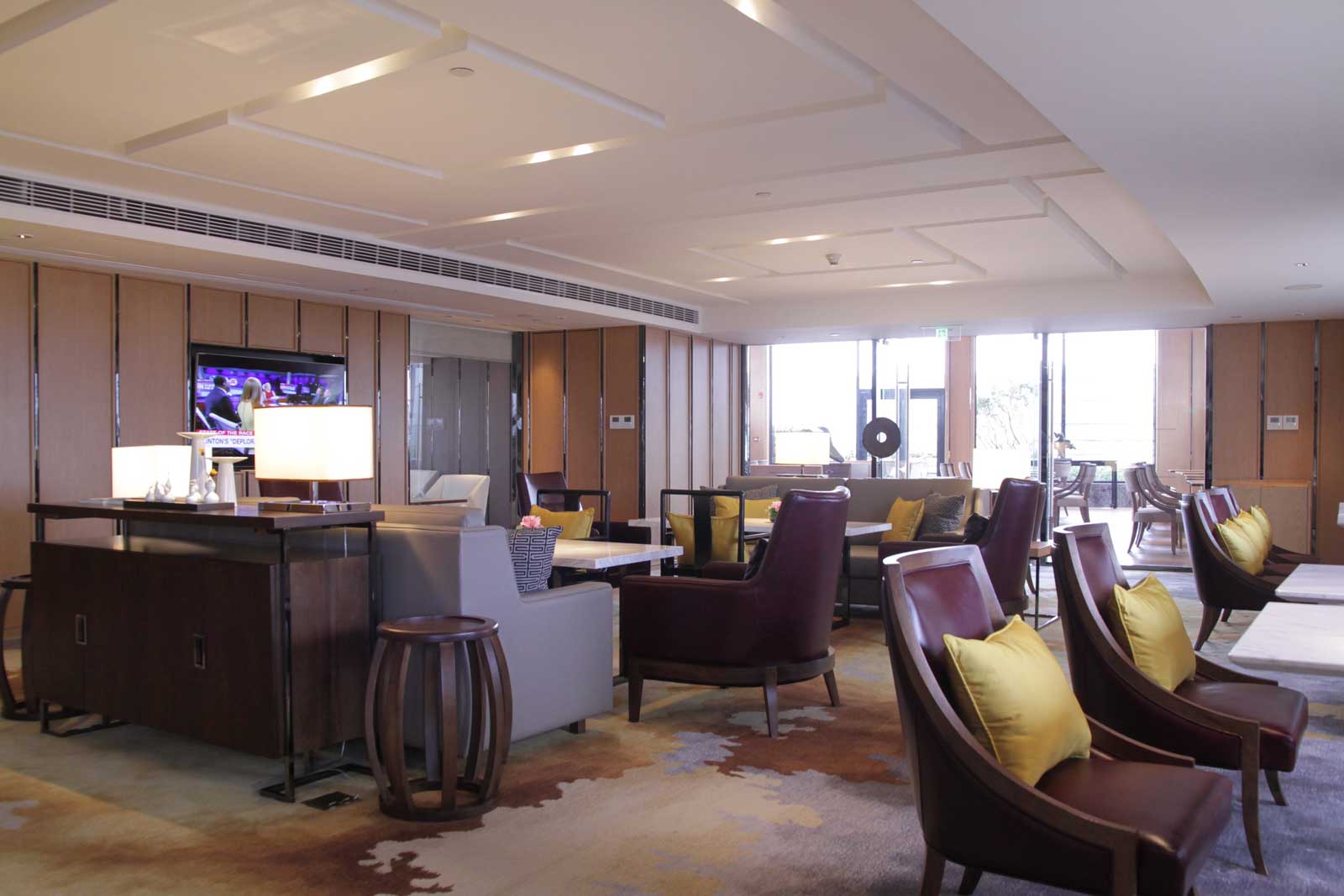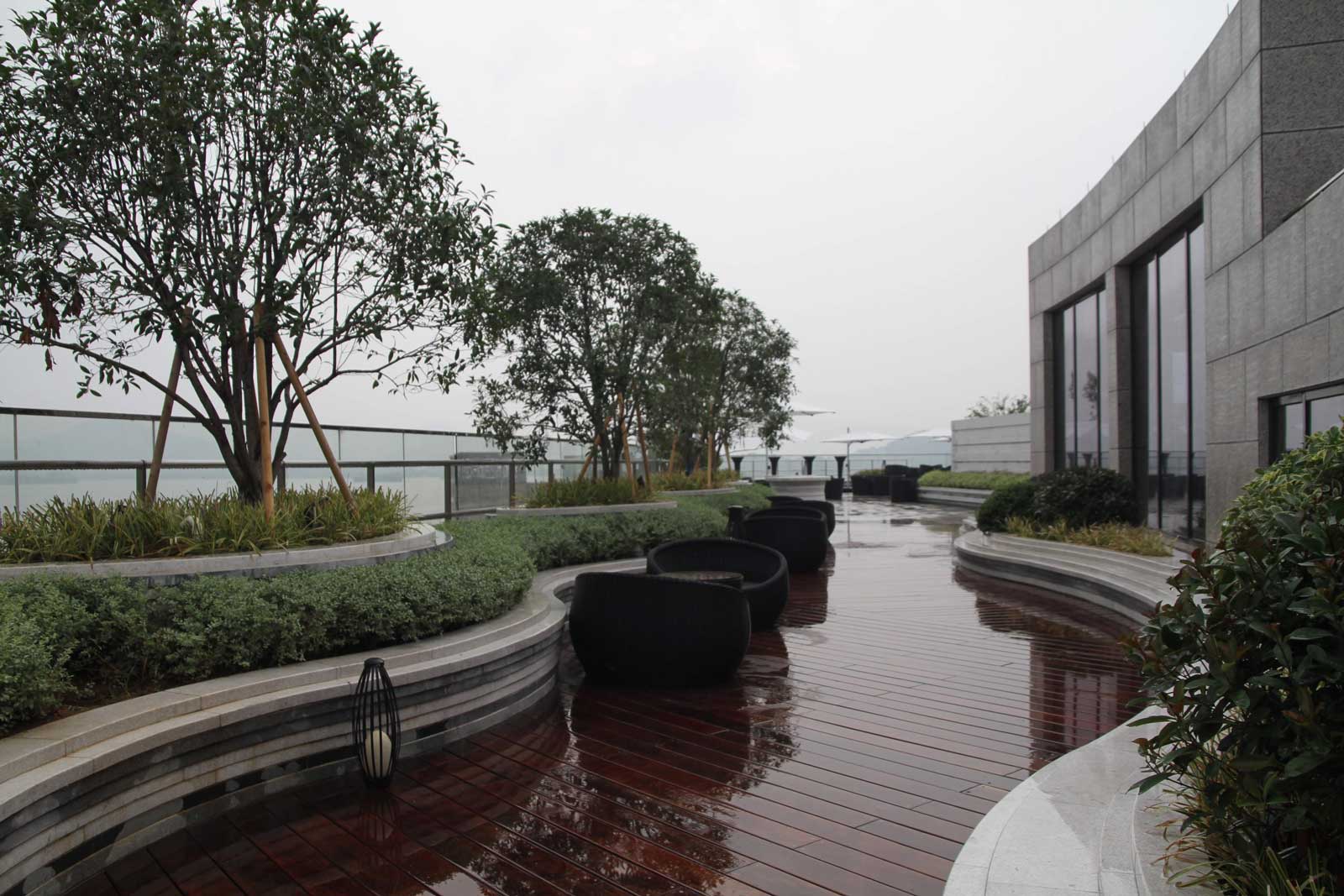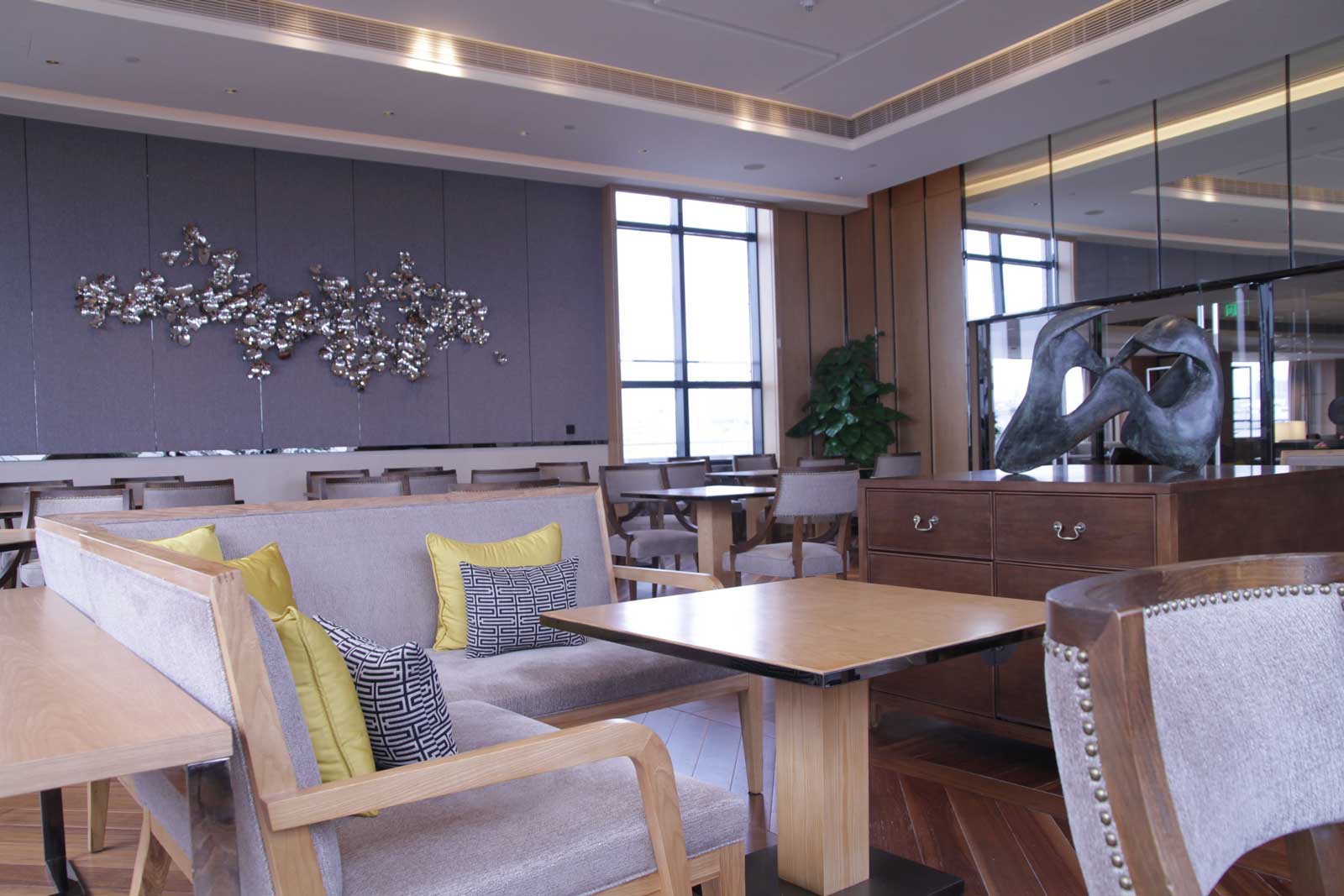 Upgrading to a club level guest room or suite provides you with exclusive access to this modern and luxurious executive club lounge, offering exclusive benefits, along with additional comfort and luxury during your stay.
Well Designed Executive Club Lounge on West Lake
Executive club lounge guests can enjoy complimentary use of the meeting room for one hour during your stay with advanced bookings required. This is ideal for business travellers that want to entertain a new supplier or customer. You are always welcome to invite a guest to enjoy the executive club lounge, along with the food and beverage presentations on offer at an additional charge.
Extra guests are charged 140CNY for the continental breakfast, 80CYN for afternoon tea and 196CNY for evening cocktails. This is due to the limited seating capacity of the executive club lounge. It enables you to share the enjoyment of this luxurious lounge space with your clients or if you have a friend or family member in the area.
Well Appointed with an Abundance of Natural Light
What really caught our eye as we entered this executive club lounge was the abundance of natural light that flows through the large floor to ceiling windows. There is a comfortable lounge area with large screen television, along with modern and beautifully designed semi private seating areas, offering you the opportunity to finish off a work project or relax after a day of exploring the top attractions nearby.
The executive club lounge at Grant Hyatt Hangzhou has been designed to perfection, giving a sense of spaciousness and added luxury. The team are professional and attentive and work hard to ensure all your guest needs are met during your stay. The food presentations are delicious and freshly prepared using local ingredients.