The Grand Hyatt Muscat hotel is a short distance from the Arabian Ocean, as well as views of the spectacular Hajar Mountains. This world renowned hotel is known for its stunning Arabian architecture, style and its attentive staff. The hotel is situated in Oman, in Shatti Al Quram, near the Muscat Airport. It is also conveniently located within a short distance of the city's most well-known landmarks and tourist locations for guests. The hotel is equipped with award-winning restaurants, as well as a gorgeous swimming pool area and gym access to all guests.
The gym is equipped with cutting edge equipment that will help guests keep up their fitness levels. As well as a tennis court and a jacuzzi, the hotel is a short three minute walk from the Al Quram beach where guests will be able to soak up some of the sun that Oman has to offer.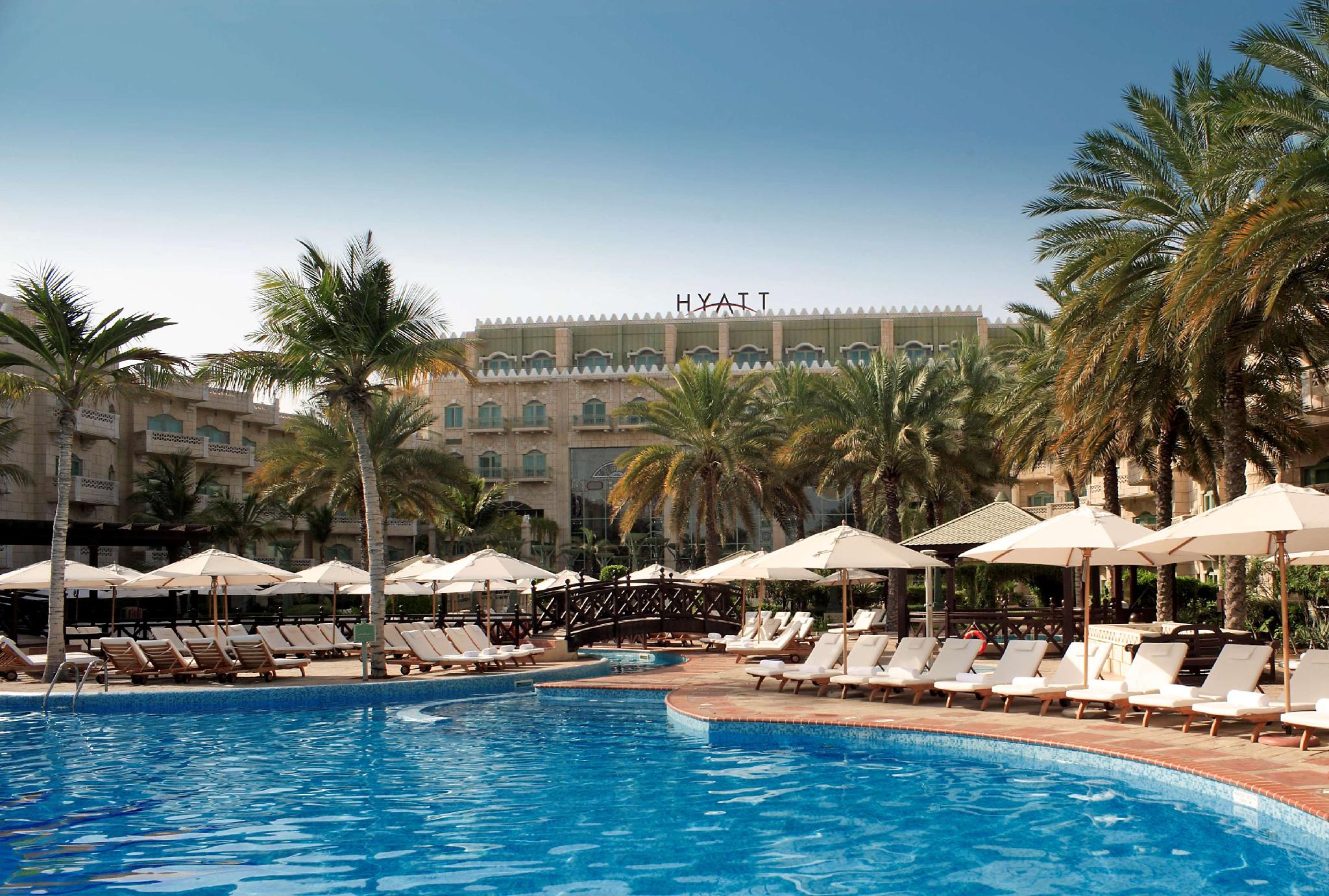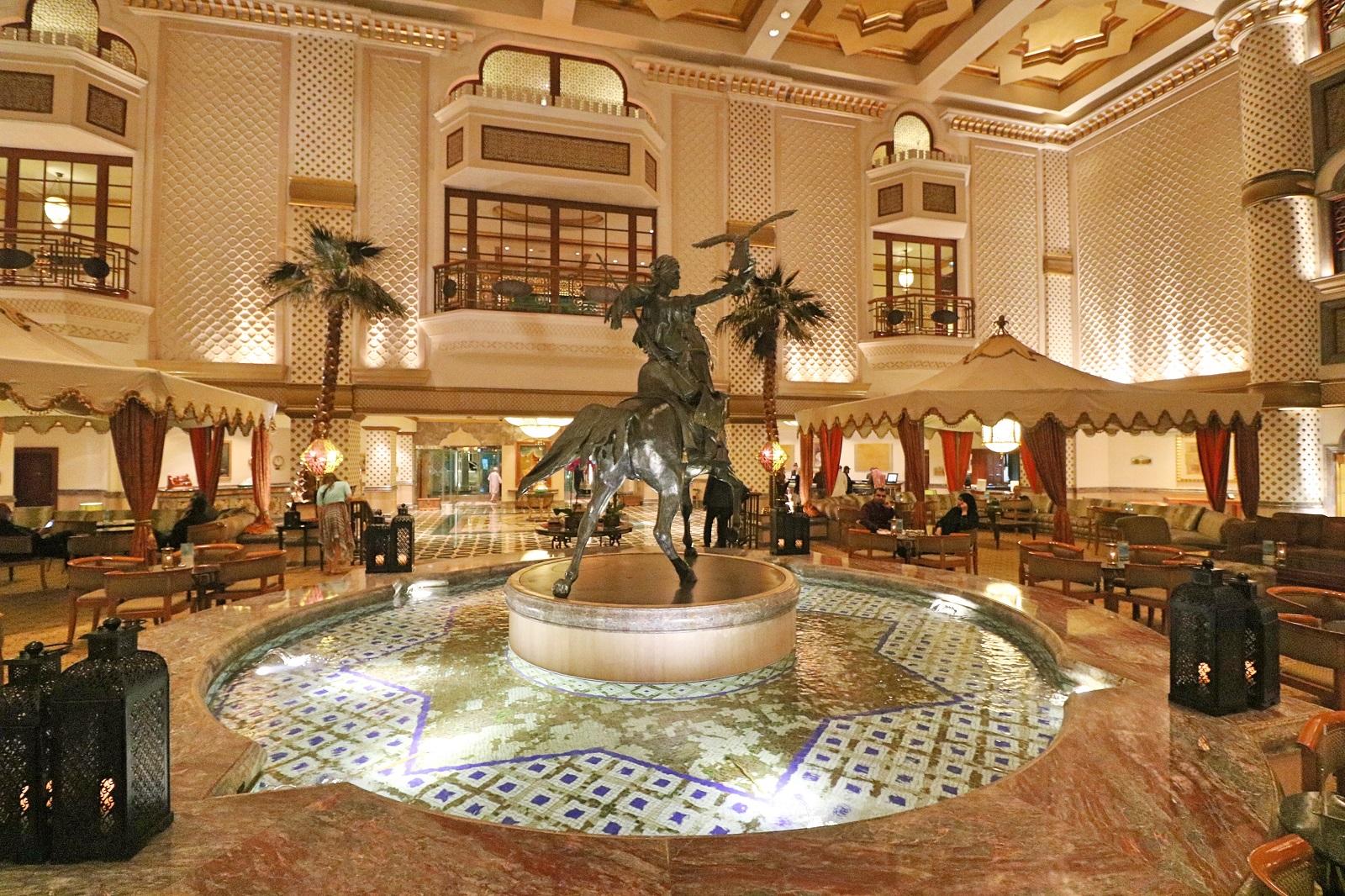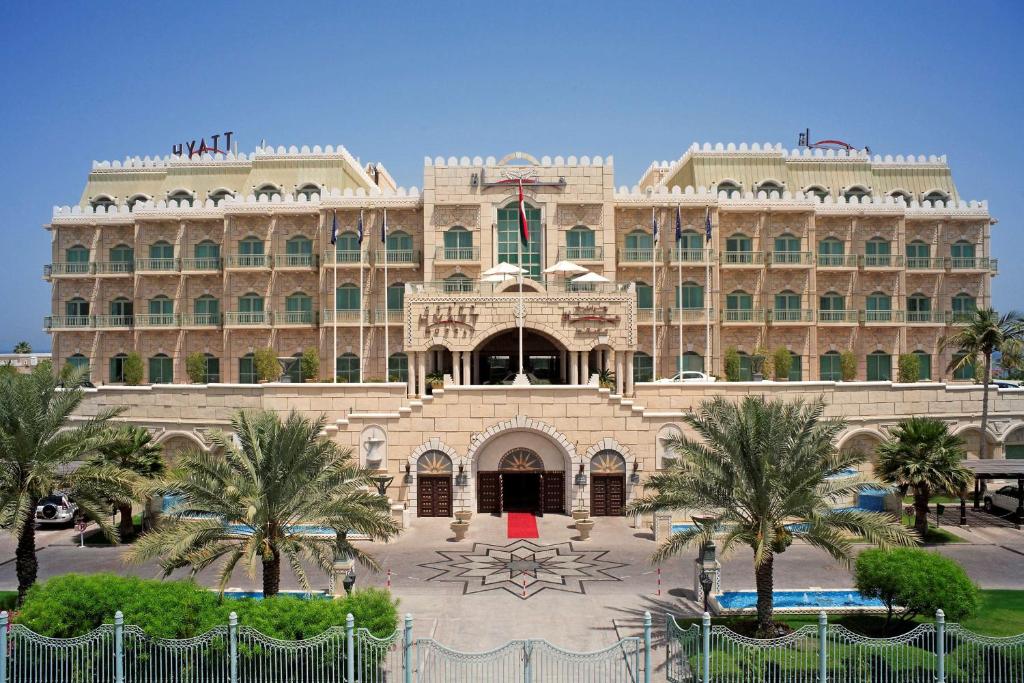 Why You Should Go There
The Grand Hyatt Muscat offers all guests with complimentary wireless internet as well as parking. Other amenities include room service, digital keys, meeting facilities and, laundry and concierge. Guests can either enjoy swimming and relaxing by the indoor, outdoor pools and jacuzzi. If relaxing and rejuvenation is more what the guests feel like, there is also a spa that they can book into. Guests will be able to choose from a variety of different treatments on offer. There is a special feeling of contentment and happiness that guests feel while sitting under the signature white umbrellas with the blue pool and tall palm trees in view. All which can be enjoyed while in the company of your beloved family.
The Grand Hyatt Muscat has a taste for every palette, boasting many different restaurants for guests to choose from. One restaurant in particular, Tuscany is an award-winning restaurant that has been deemed as the best Italian restaurant in Muscat. While guests can enjoy being seated in a beautifully romantic setting, they can indulge in delicious Italian food. If guests are more in the mood to overlook the Arabian Ocean, they can enjoy a sunset while eating Indonesian inspired cuisine. There is also a pool bar where guests can enjoy some light snacks and drinks while being able to sit on the edge of the pool. There is also top class room service for guests wanting to experience all the niceties of the good food on offer, in the comfort of their own suites.
Accommodation
This five star hotel offers guests the choice of one of two hundred and eighty of their luxury and comfortable guest rooms and suites. No matter what type of accommodation that is chosen, walking onto the balcony offers spectacular views of either the mountains, manicured gardens or ocean.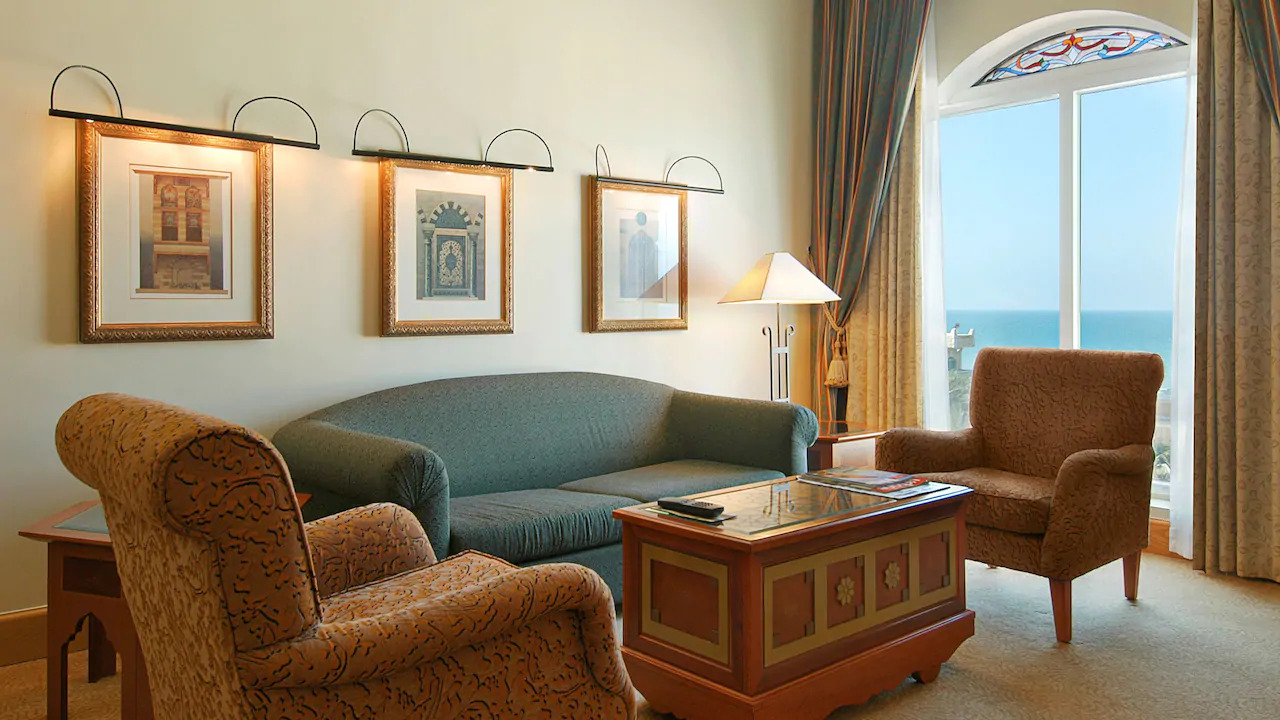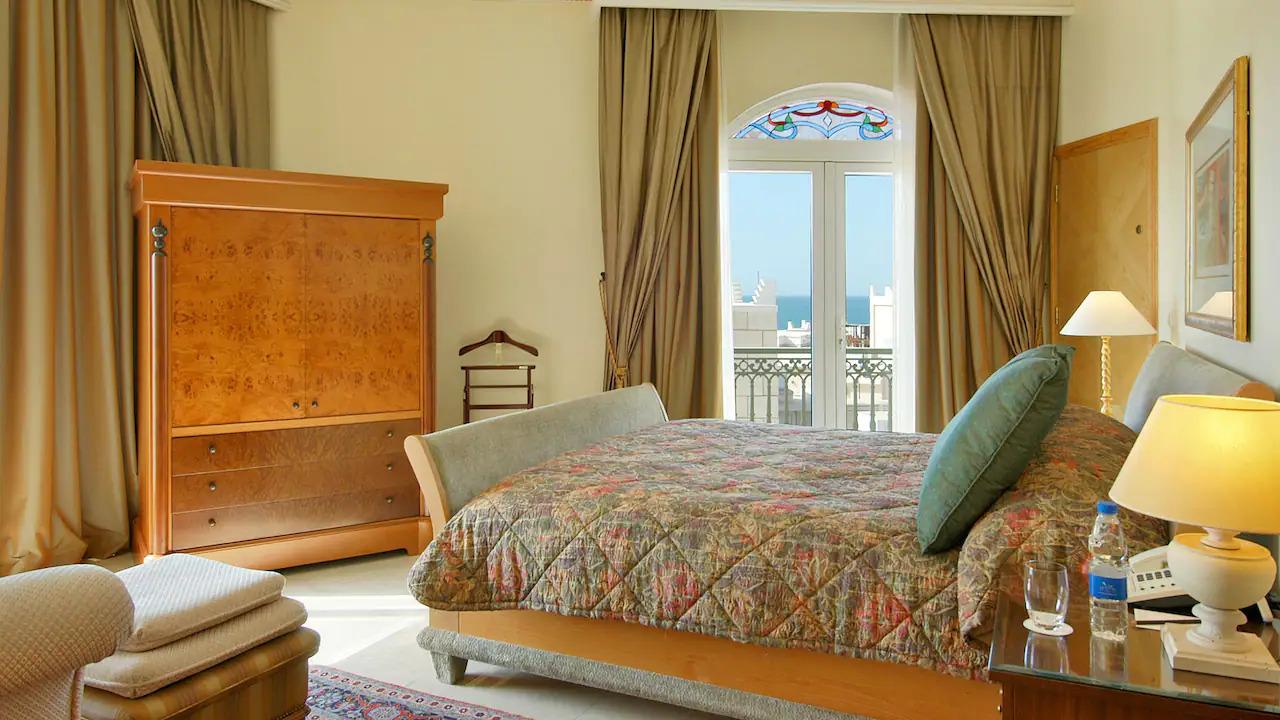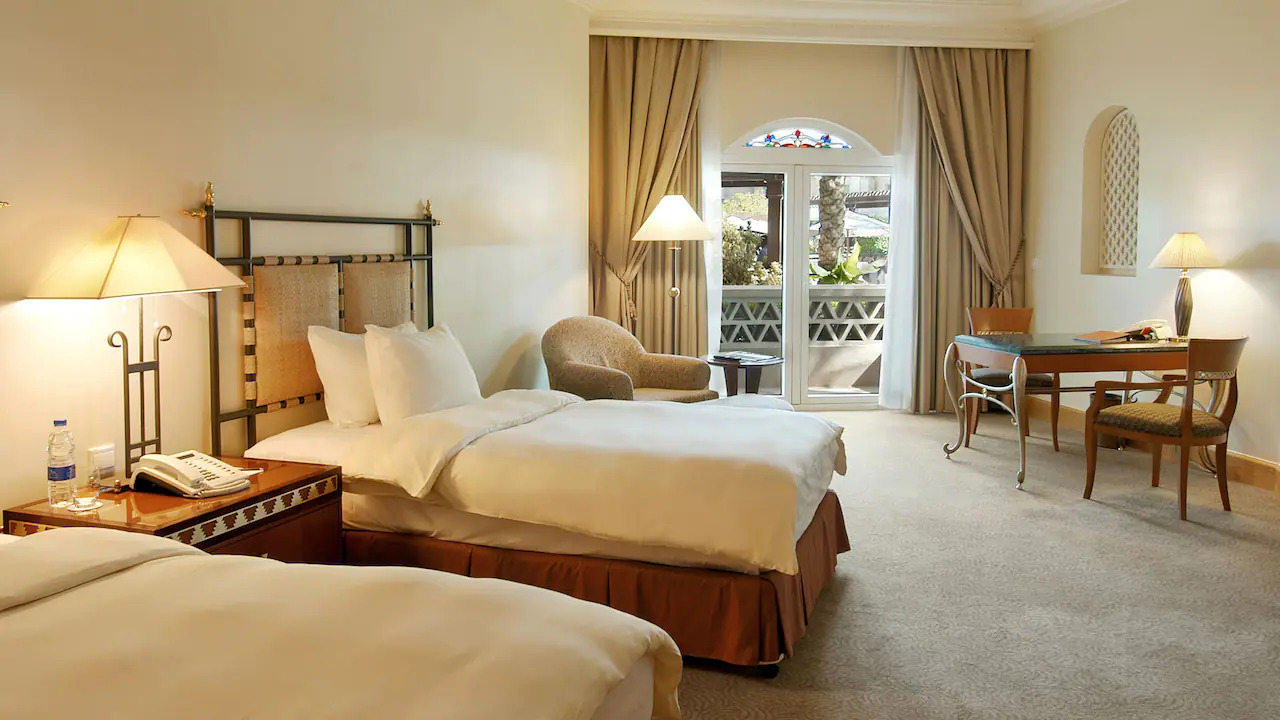 The guest rooms, and suites have been described to have been designed with luxury and comfort in mind. This can be seen by the neutral but classic colourings, furnishings as well as décor in every room. Each guest will be able to experience the beauty of the exterior of the hotel while in the comfort of their own room or suite. Whether guests are staying in the comfort of the 1 King Bed Club Access Room or they are staying in the Royal Suite, there is accommodation to suite every guests needs and wants..
Executive Club Lounge and Kids Club
The Grand Hyatt Muscat offers all guests the opportunity to experience their Executive Club Lounge. There is no Kids Club at this hotel.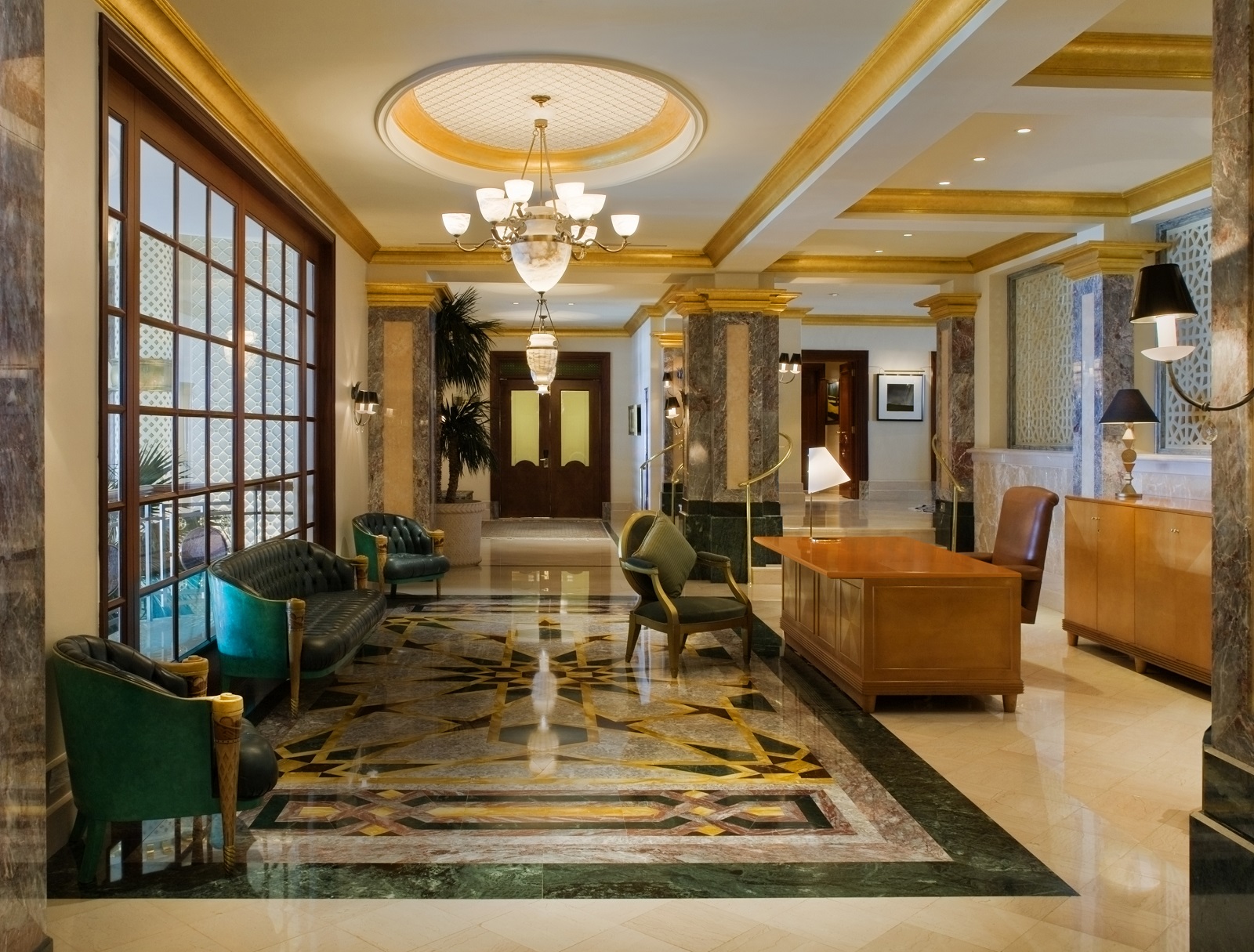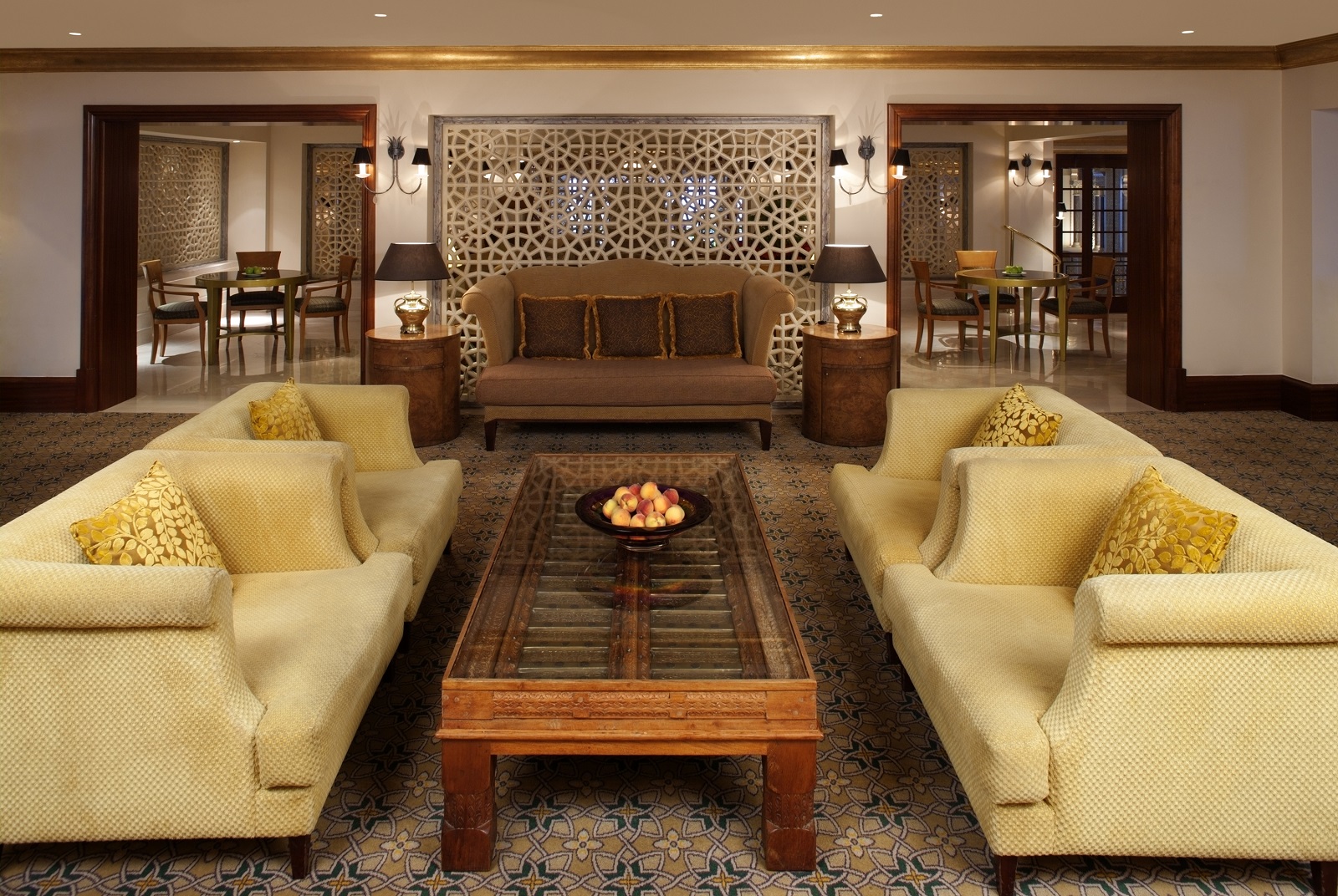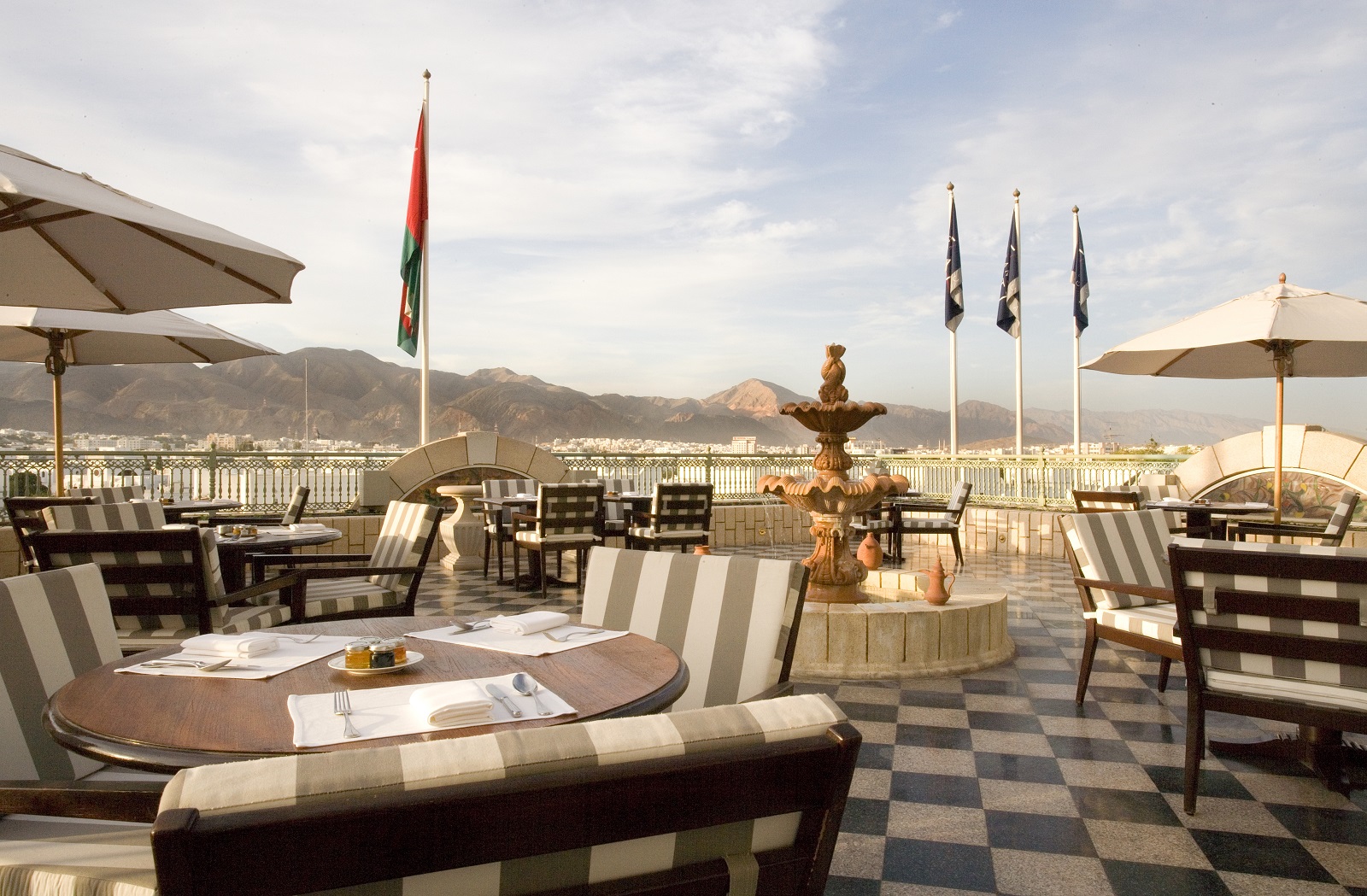 The Executive Club Lounge at the Grand Hyatt Muscat, is otherwise known as the Grand Executive Club Lounge and it is open daily from 10am to 10pm. This exclusive Executive Club Lounge allows guests to enjoy a variety of different food selections, that change according the time of the day. There are also a number of benefits that come along with becoming an Executive Club Lounge member. You can read about their Executive Club Lounge by clicking on the button below:
Grand Hyatt Muscat Executive Club Lounge