The Grand Hyatt Muscat Executive Club Lounge, also known as the Grand Executive Club Lounge is placed conveniently on the fourth floor of the hotel and it is open daily from 10am to 10pm. If you find yourself lucky enough to experience such an Executive Club Lounge, you can expect a wide range of different food choices, all through different times of the day, including:
Afternoon tea served from 3pm to 5pm.
Cocktail hour served from 6pm to 8pm.
All day tea, coffee and biscuits from 10am to 10pm
Guests can expect complimentary continental breakfast buffets, as well as all-day tea and biscuits every day in the Executive Club Lounge.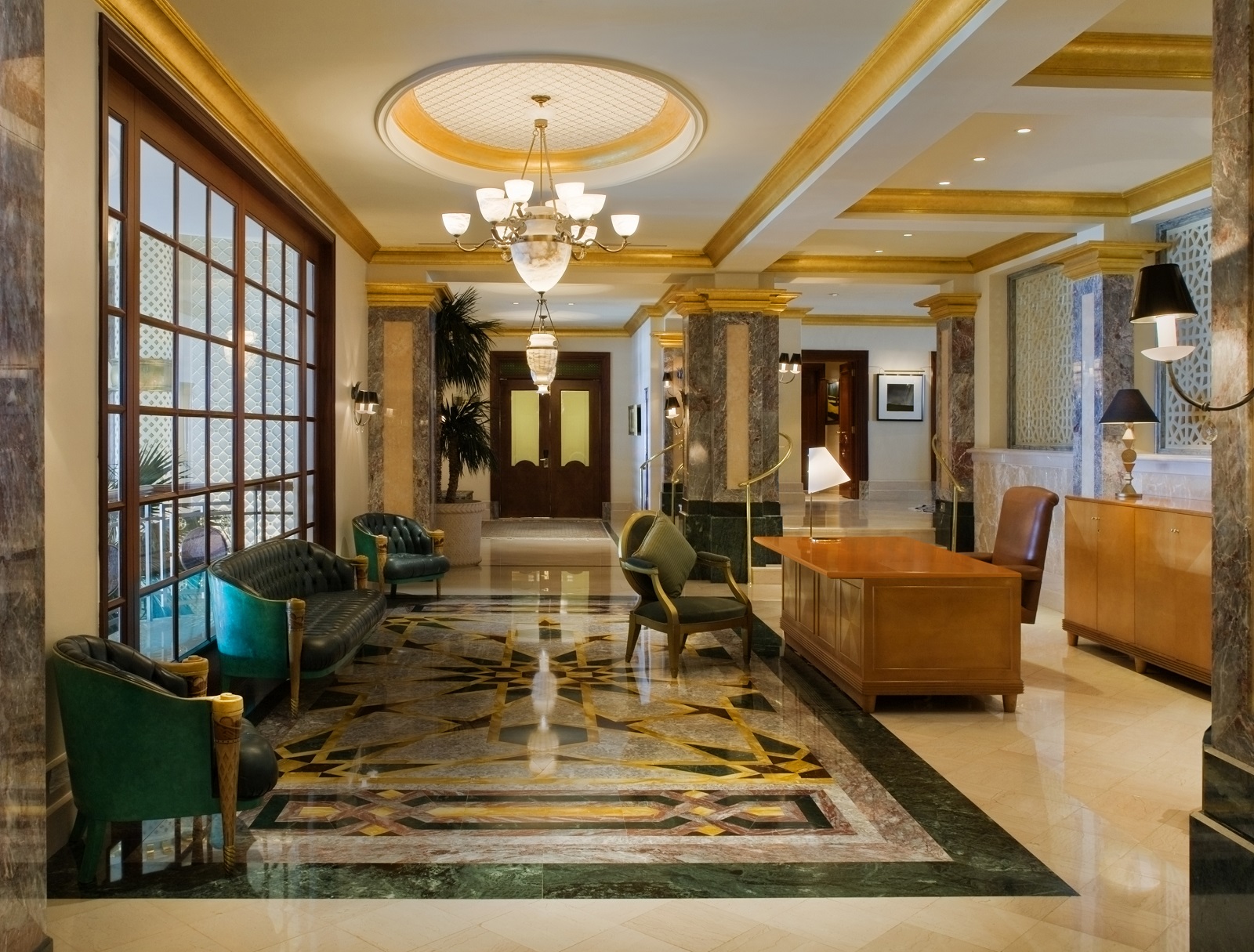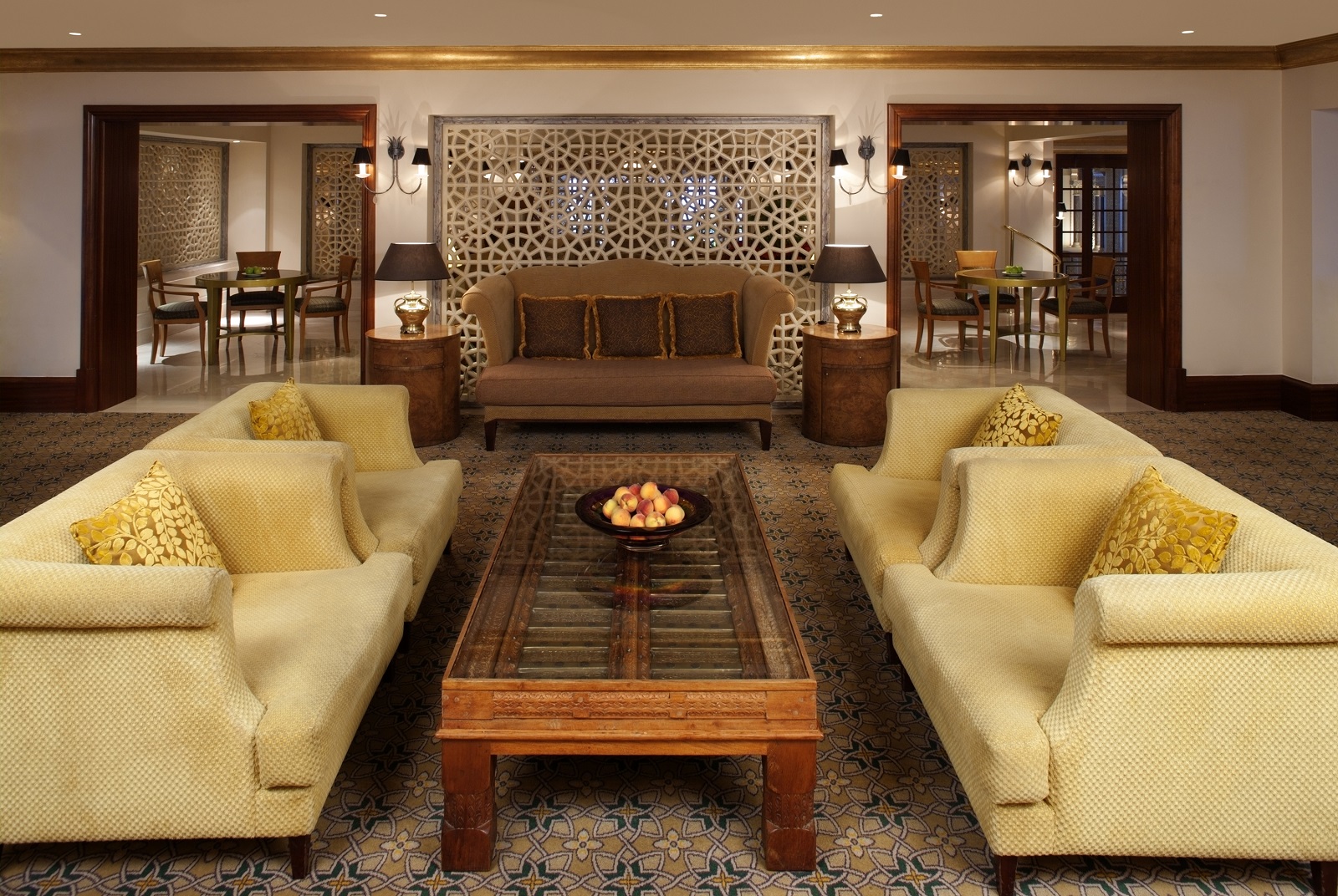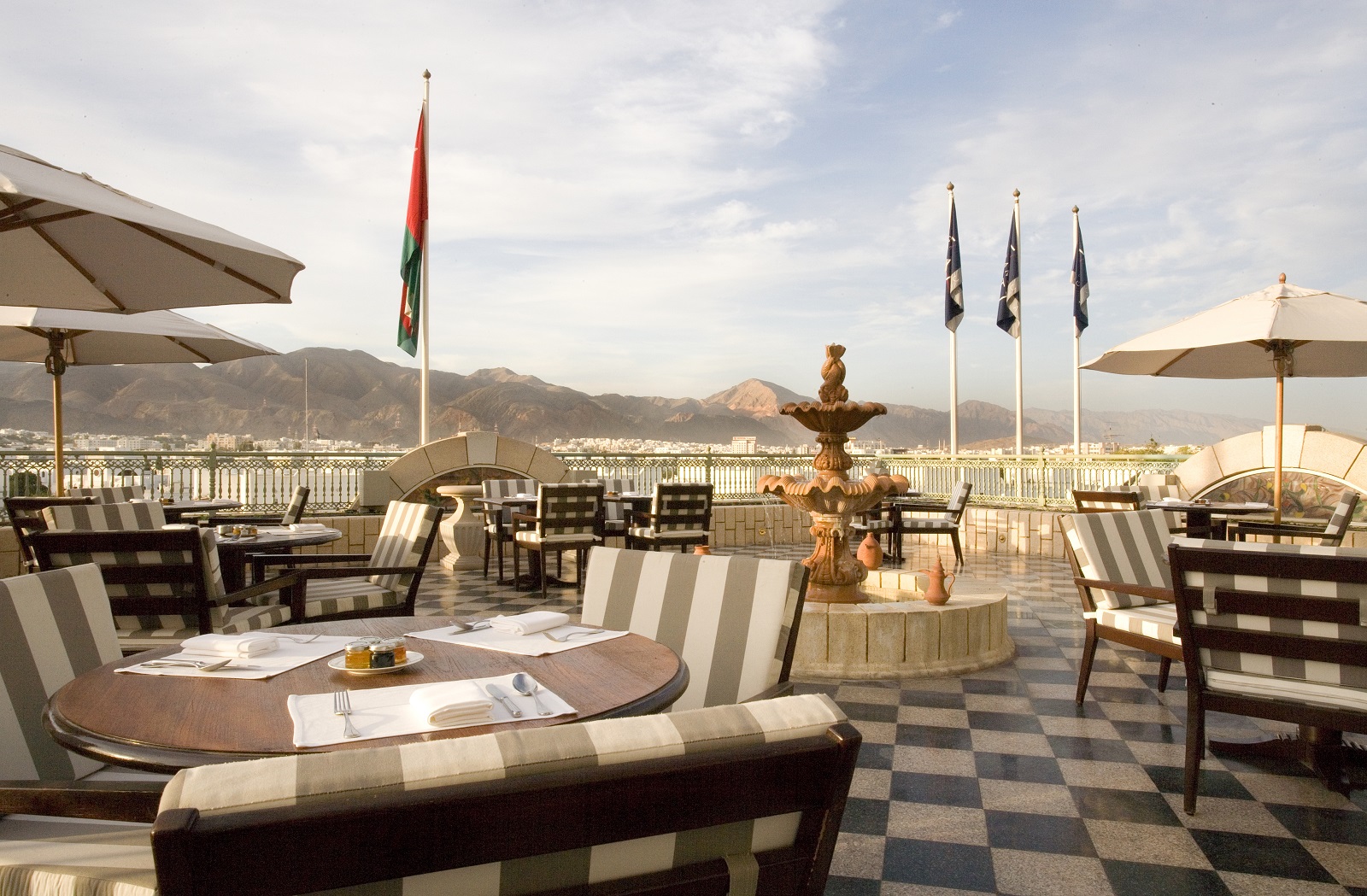 A Executive Club Lounge that Radiates Opulence
When visiting the Grand Hyatt Muscat Executive Club Lounge, guests can expect the touch of luxury that they feel from within the rest of the hotel. From first glance, the Executive Club Lounge has been designed with greens, olds and browns that radiate opulence. Other colours and accents that can be seen in the Executive Club Lounge include yellows and antique wooden finishings. While the Executive Club Lounge is very luxurious, it is also very comfortable for guests to enjoy long periods of time in the lounge. While enjoying all the different types of cocktails and canapés on offer.
Guests can enjoy a variety of different homemade cakes, as well as fresh fruit from the hotels bakery, baked especially for the Executive Club Lounge. The baked goods can be experienced within the afternoon tea time of 3pm and 5pm. Cocktail hour is also a favourite among the Executive Club Lounge, with many assortments of beverages, soft drinks and canapes on offer from 6pm and 8pm. The Executive Club Lounge can be used for reading a book or enjoying quality time with friends or family. It can even be used for business, as there is complimentary wireless internet. Guests often find themselves just sitting in the Executive Club Lounge admiring the carefully picked out décor and luxury furnishings.
Mountain Views that go on Forever
If guests have booked to include the Executive Club Lounge into their stay, they have definitely made the right choice. Besides being able to indulge in a continental breakfast, along with wireless internet access, the Executive Club Lounge boasts one of the best views in the whole hotel. As guests walk out onto the hotels Executive Club Lounge balcony, they can expect to be seated at one of the stylish striped balcony tables. With a black and beige checkered floor and fountain in the middle of the seating plan, guests have a breath-taking view of the Hajar Mountain scape that seems to go on forever.  
Meeting rooms are available for guests who need to host small conferences or have the need to conduct business. The entire Executive Club Lounge is set up in a way to accommodate this in every way. The dress code for the Executive Club Lounge is smart casual and formal wear is required at the Grand Club from 6pm onwards. The hotel notes that shorts and slippers are not allowed. Although children are allowed access to the Executive Club Lounge, it is asked that they are supervised and accompanied by an adult at all times.