Top 5 Rated Luxury Family Friendly Hotels in Cairo
It is hard to beat the beauty of Cairo, and there is so much to explore around this area! Staying in a luxury hotel will be the icing on the cake when it comes to your holiday. Your family deserves a comfortable place with plenty to offer and easy access to the various attractions and popular places in the area.
Kempinski Nile Hotel Garden City Cairo
Stay in this hotel and get a lovely view of the Nile River from your room! There is also an amazing view from the hotel's rooftop pool! There is plenty to explore around this area, and you can walk in any direction and find plenty for the family to explore. This includes shops, places to eat, live entertainment, parks, and museums.
The Kempinski Nile Hotel Garden City Cairo offers babysitting services, perfect for a day out to explore or a nice dinner. The hotel has nightly entertainment in the club you may wish to checkout. There is also a jazz bar across the street that is quite popular. Take the family to see the art in Falaki Gallery at the end of the block.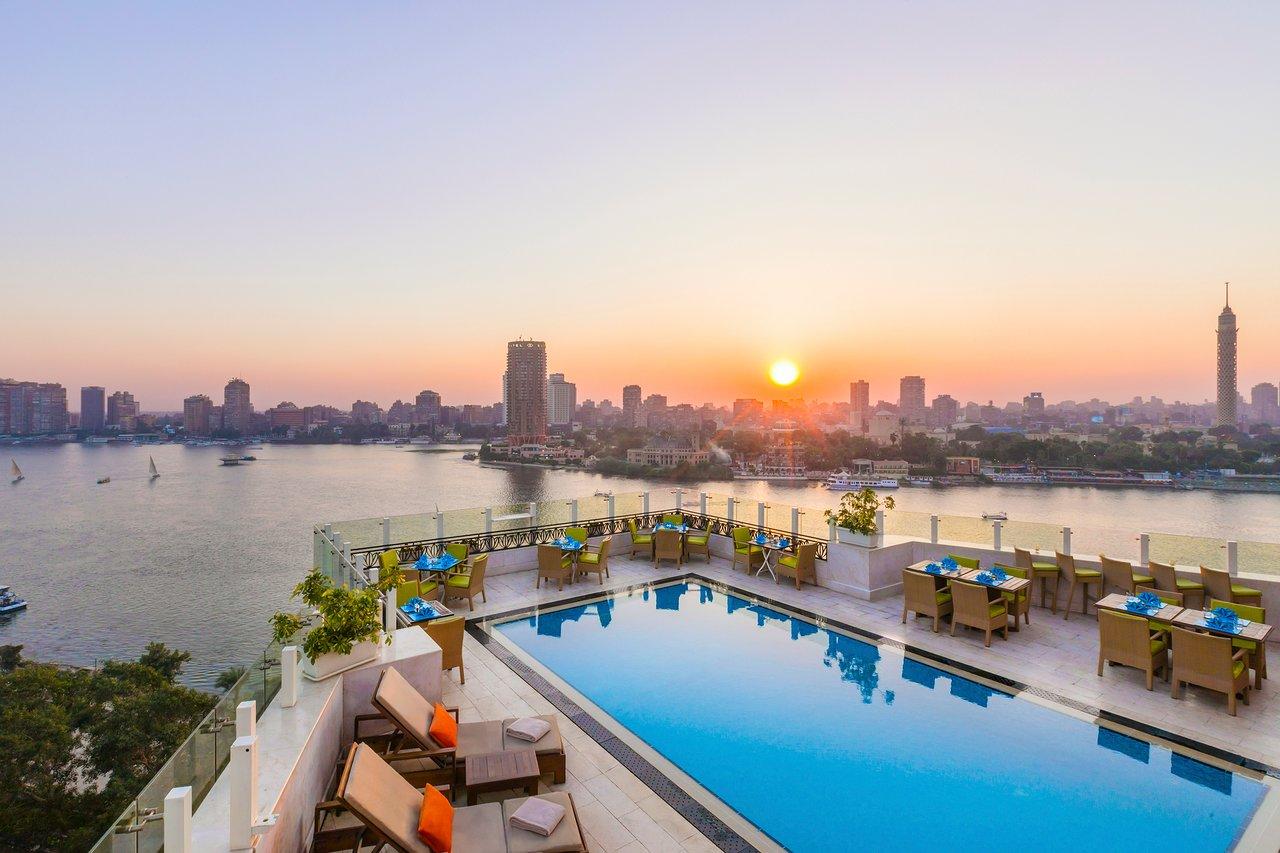 Image: The view from the rooftop pool at the Kempinski Nile Hotel Garden City Cairo is just one of the wonderful perks of staying here!
Sonesta Hotel, Tower & Casino Cairo
Featuring over 400 rooms, the Sonesta Hotel, Tower & Casino Cairo offers luxurious rooms and plenty of extras your family will enjoy. There are several gourmet restaurants here, and it can be tough to decide which one you wish to dine in for any given meal! Children are welcome here, and always stay free. There is childcare available if you wish to visit the casino or have a nice dinner with adults only.
International Bowling Centre is about a 15 minute walk. It is a great place to have a few hours of fun with the older children. October War Panorama area is where you will find specialty museums. Plan a full day for each of them you wish to visit, giving your family plenty of time to explore and take in the information they offer.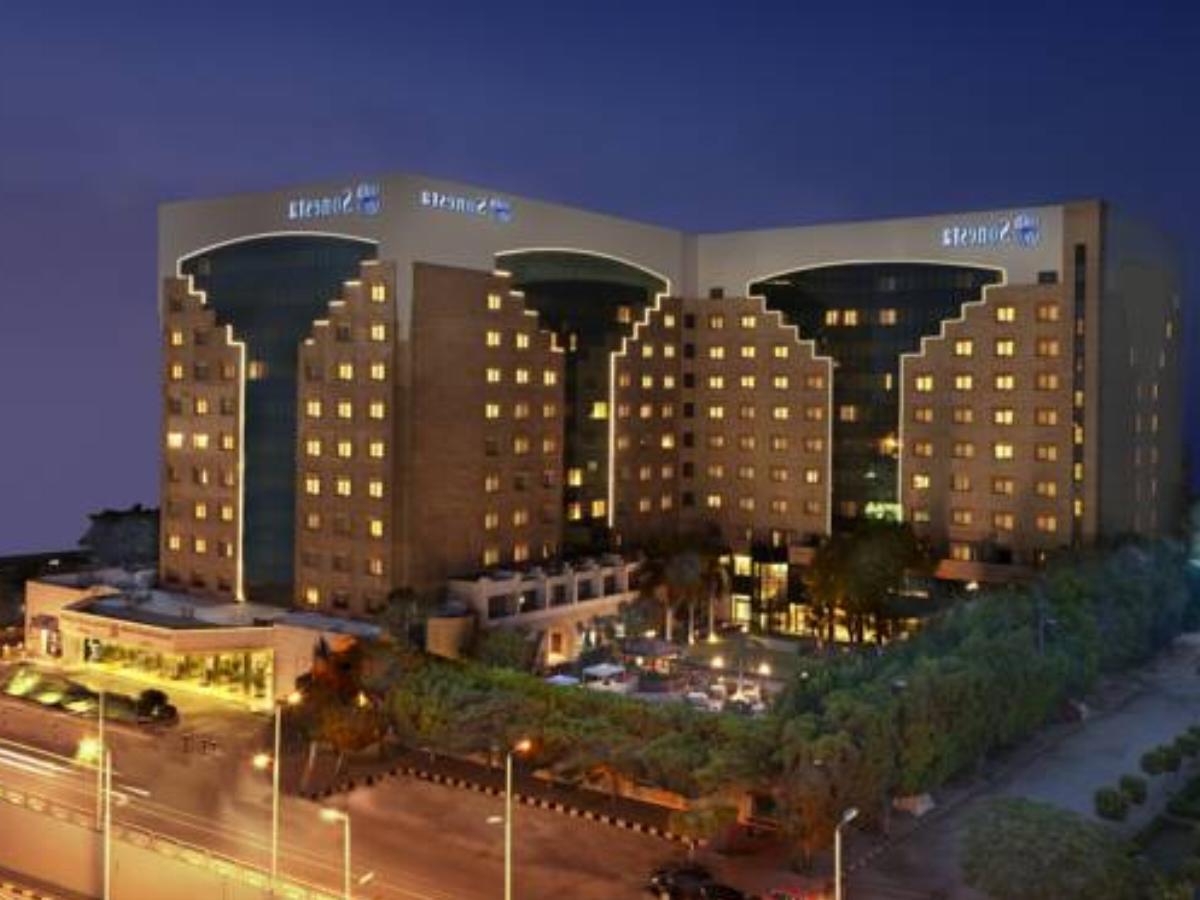 Image: The Sonesta Hotel, Tower & Casino Cairo is hard to beat, it has so much luxury and beauty to offer!
Le Passage Cairo Hotel & Casino
This elegant hotel is located in the upper scale region of Cairo, and you won't be disappointed with all it offers! The lovely décor, comfortable rooms, and great dining experiences are there for the taking! The hotel has several suites, ideal for families as they offer additional space. The living and sleeping areas are separate and you have a dining area.
The water park at the Le Passage Cairo Hotel & Casino is a huge hit with families, and there are all types of adventures there. This includes the lazy river where you float around and fast moving rapids on some of the rides. There are daily activities featured for children and families to enjoy at this hotel.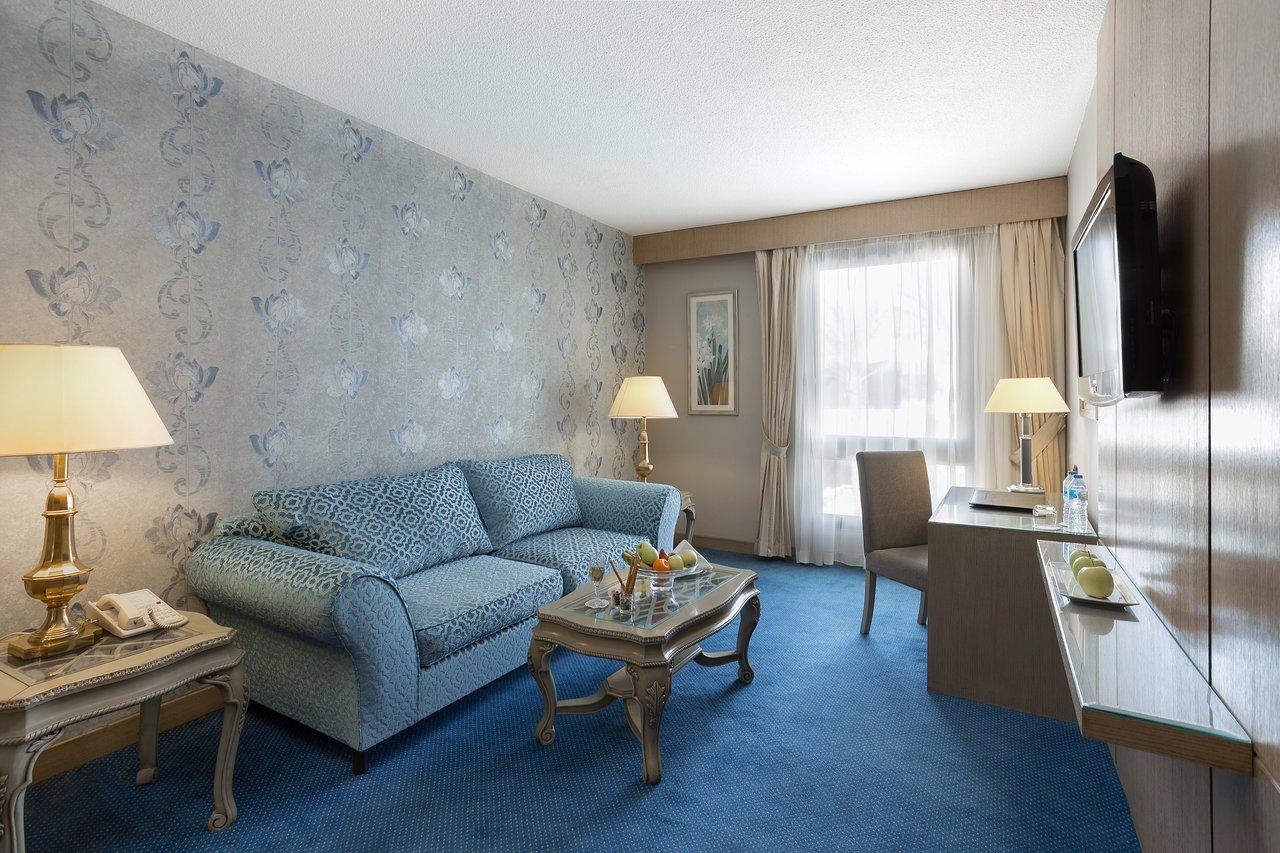 Image: There is plenty to see and do around the Le Passage Cairo Hotel & Casino, but relaxing in the large rooms is also a great way to spend some time on holiday.
Dusit Thani LakeView Cairo
If your time in Cairo includes the prime attractions, staying at the upscale Dusit Thani LakeView Cairo is a wise choice. It is very close to the Sphinx, the pyramids, and the Egyptian Museum. Take a full day with your family to explore that museum, there is plenty of history and artifacts and you don't want to feel rushed.
The Picasso East art gallery is a remarkable place to visit, offering a delightful look at the artistic elements of this area. There are several smaller art galleries in the same area. Arabisque Mall is a great place for shopping, a movie, food, and entertainment.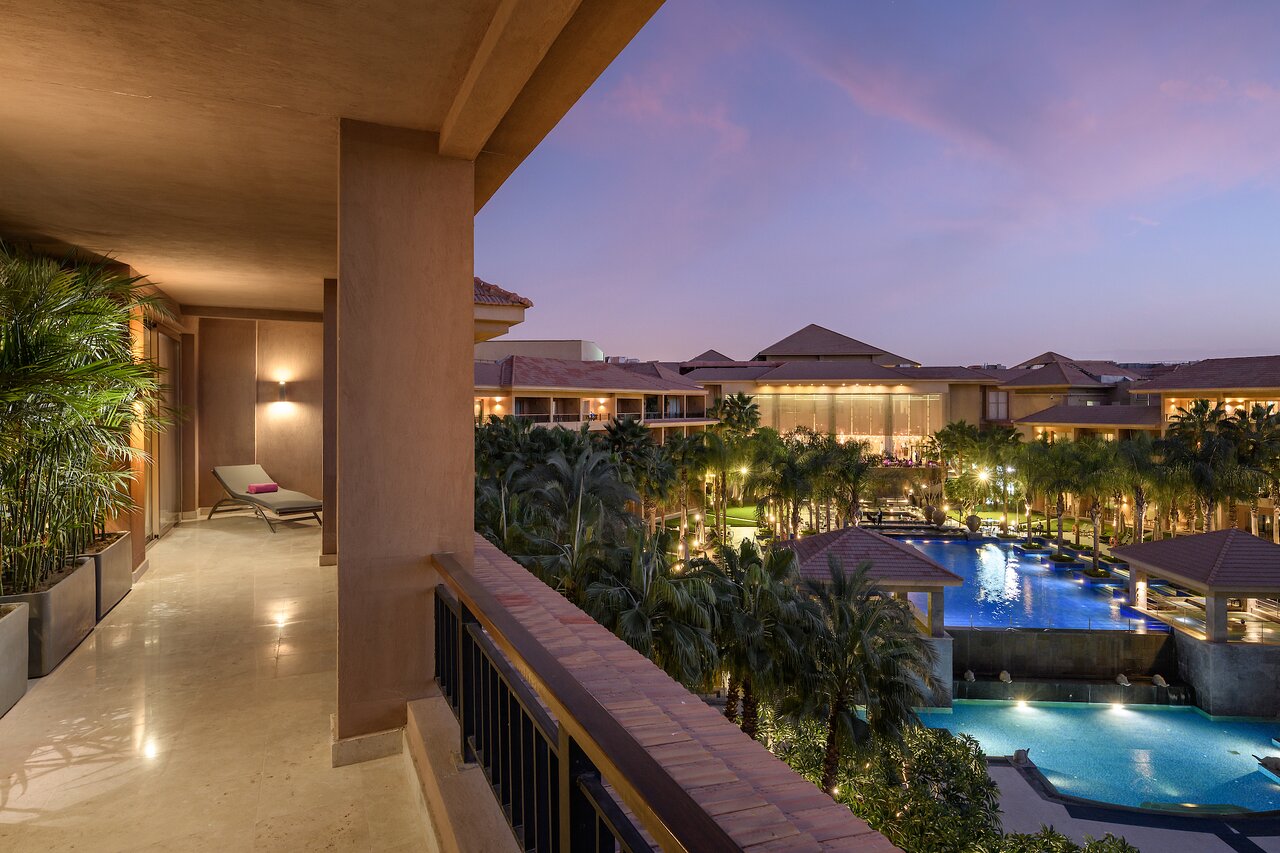 Image: The beauty and warmth at the Dusit Thani LakeView Cairo offers a calm and peaceful place to stay.
JW Marriott Hotel Cairo
The JW Marriott Hotel Cairo offers 440 rooms and suites, and you will love the layout offered. This hotel is known for the luxury it provides and the personal touch given to each guest. It features a view of the Nile River or the golf course. There are 12 options for dining here, giving you plenty to consider when it is time to eat!
Hotel guests get prime tee times at the golf course. There are tennis courts on site too. The kid's club and family activities offered each day at the hotel are a great way to spend time together. Babysitting services are offered, giving adults time to golf, go to the spa, or spend time eating alone. Faby Land is the best place to spend time with the entire family, this amusement park has something for everyone!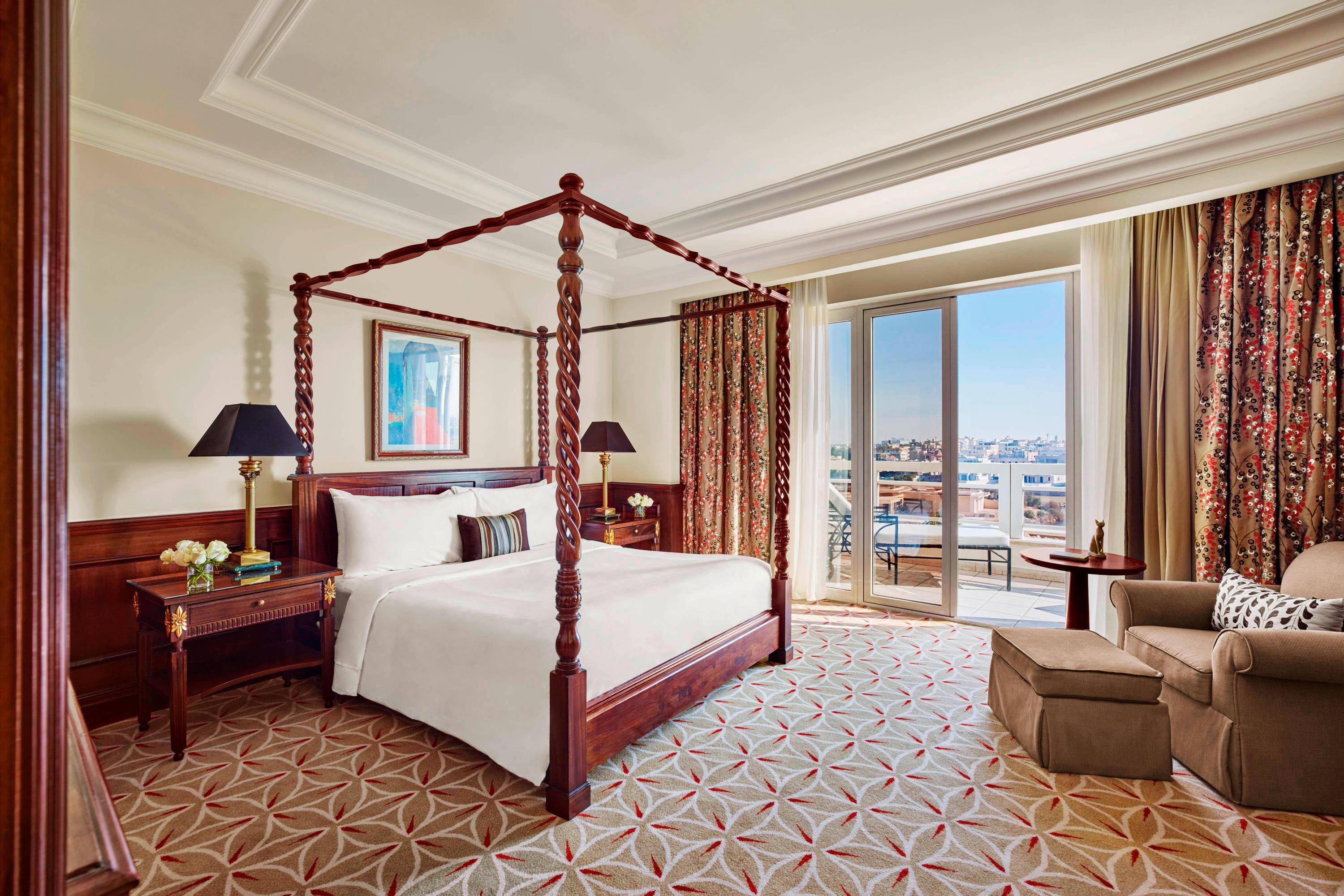 Image: Knowing you are staying in one of the best hotels around will put a smile on your face, the JW Marriott Hotel Cairo is remarkable!