The executive club lounge at Grand Hyatt Shenzhen can be found on the twenty fifth floor and is open from 6.30am to 11pm daily. This private floor offers a host of exclusive privileges, along with three complimentary food and beverage presentations, including:
Continental Breakfast is served each morning from 6.30am to 10.30am
Evening cocktails and canapés can be enjoyed from 5.30pm to 8.30pm
Enjoy complimentary coffees, teas and soft drinks throughout the day.
Children are welcome in the executive club lounge when accompanied by an adult.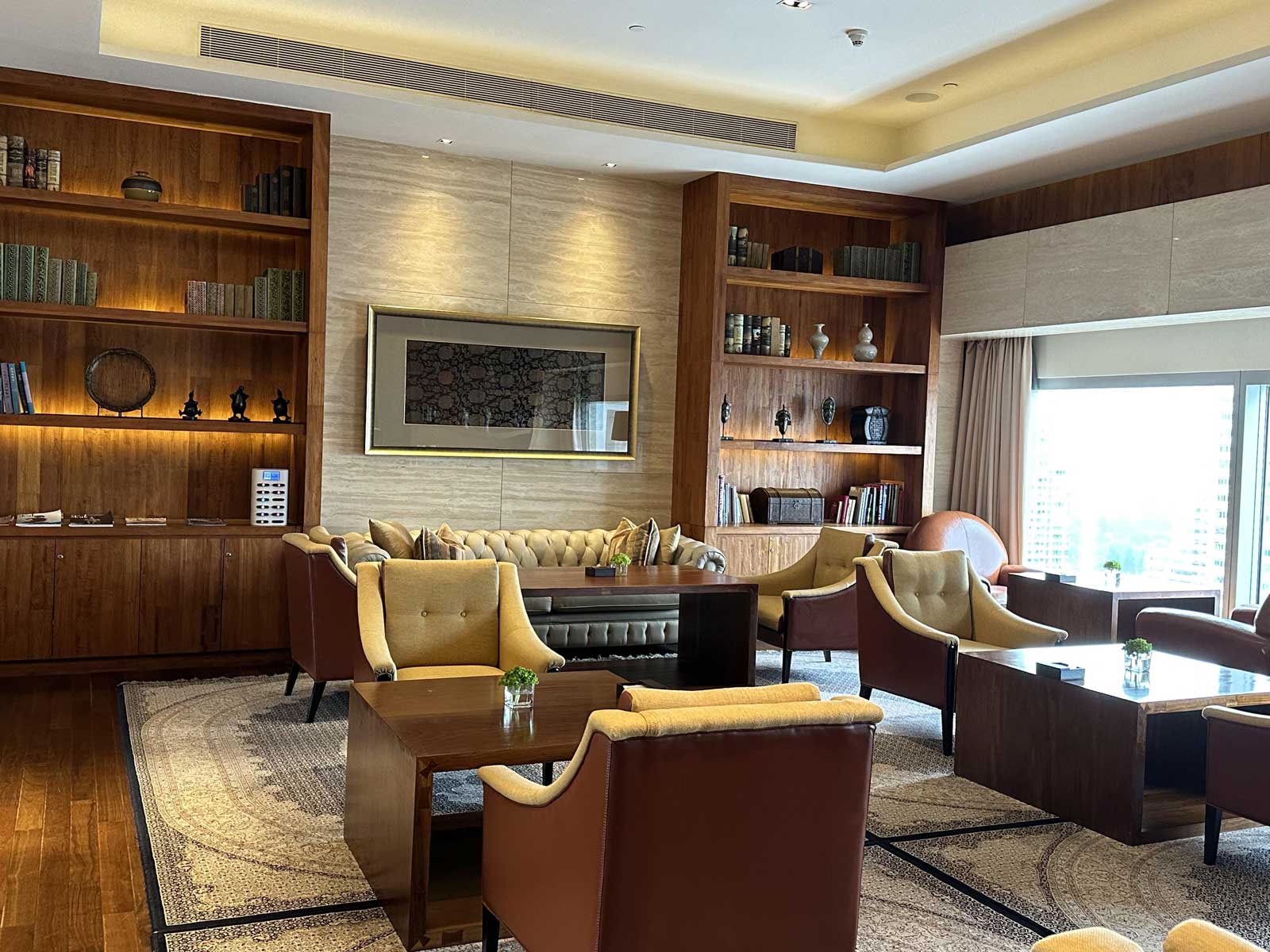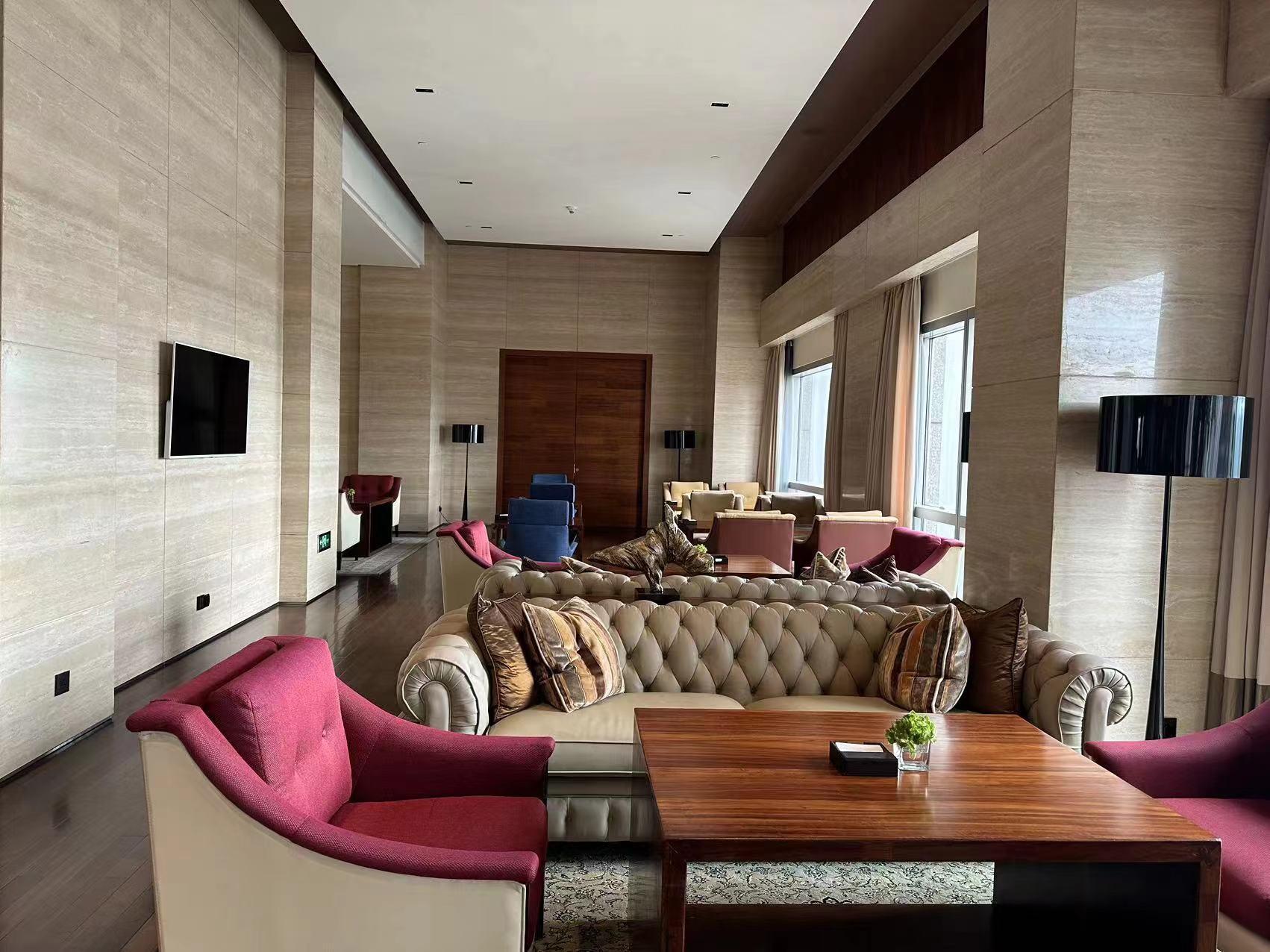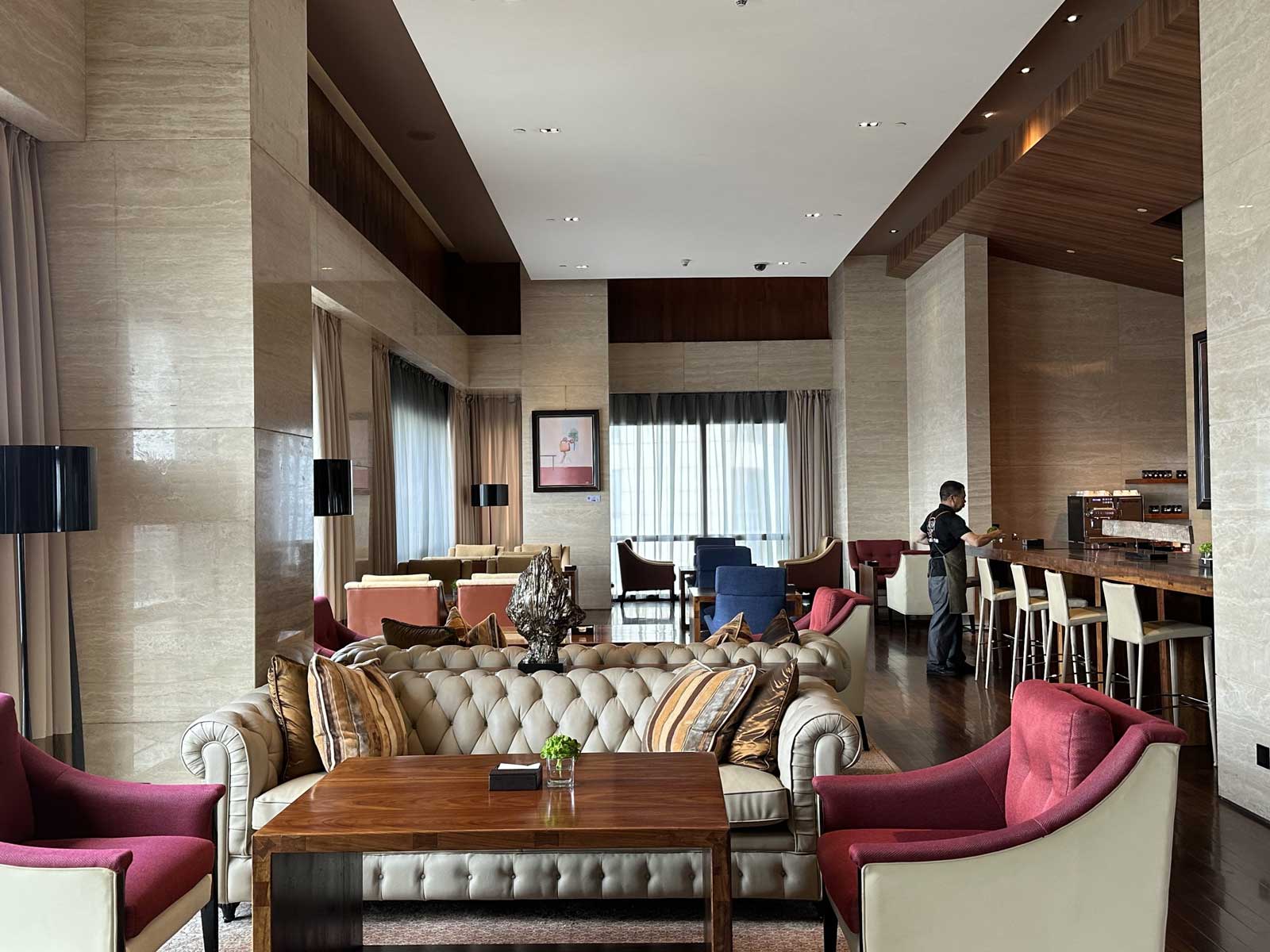 The executive club lounge offers exclusive access to all guests staying in any of the Grand Hyatt Shenzhen guest rooms, suites or apartments.
Dedicated Concierge and Reception Services
Why wait in the queue at the front desk of the hotel, when you can make use of the private reception services in the executive club lounge? This is just one of the amazing benefits you enjoy when you choose to upgrade to a club level guest room, suite or apartment at Grand Hyatt Shenzhen. The executive club lounge doesn't only have a dedicated reception desk, they have a private concierge service as well. In addition to this, when you have exclusive access to the executive club lounge you enjoy complimentary use of the Grand Club board room for up to one hour daily. Prior booking is required.
If you need to entertain a client or you have a friend or family visiting while staying in the hotel, you are welcome to bring them into the executive club lounge at an additional charge. Continental breakfast is charged at CNY138 per guest plus service charges and taxes. The all day soft drinks, coffees and teas can be enjoyed at CNY 48 and the Evening cocktails and canapés can be enjoyed at CNY158, both subject to service charge and taxes.
Luxurious and Comfortable for Business and Leisure Guests
Many people think the executive club lounge is only for business travellers. This is not the case and the executive club lounge at Grand Hyatt Shenzhen offers a luxurious and comfortable place where you can work, relax or unwind. There is no shortage of plush and luxurious seating, all hand selected to create a well-appointed space.
The comfortable seating is placed to provide you with some privacy, whether you want to read your book, gaze out of the large windows at the view or you need to finish off a work project. The windows allow for plenty of light to stream into the executive club lounge, giving it a light and bright feel. The experienced and attentive team are ready to assist with all your guest requirements, assisting with dietary requirements, logging into the complimentary internet or helping you book a spa treatment.