Grand Millennium Al Wahda is located in the heart of Abu Dhabi and offers all travellers and guests true 5-star quality. The service is outstanding and amenities world-class. Grand Millennium Al Wahda comprises 840 well-appointed rooms, suites and fully serviced apartments that rate among the best in the capital. This premium hotel is conveniently situated at Hazza Bin Zayed Street from where guests can easily access many of the city's attractions and places of interest.
The popular Al Wahda Mall is 0.2 km away, Gold Souk 1.5 km, Abu Dhabi Media Company 2.2 km and the beach front only 7 km from the hotel. Inside the hotel guests have various options to relax at one of the three swimming pools or to be spoilt at the excellent spa. A great selection of restaurants that offer memorable dining experiences awaits the guest at Grand Millennium Al Wahda. Getting to the hotel is easy since it is situated in close proximity to the major airports. Bateen Airport is only 9.7 km from the hotel, and Abu Dhabi International Airport 28 km. Airport pick-up and drop-off can be arranged with management. Visitors that arrive in their own transport may make use of the free parking on site.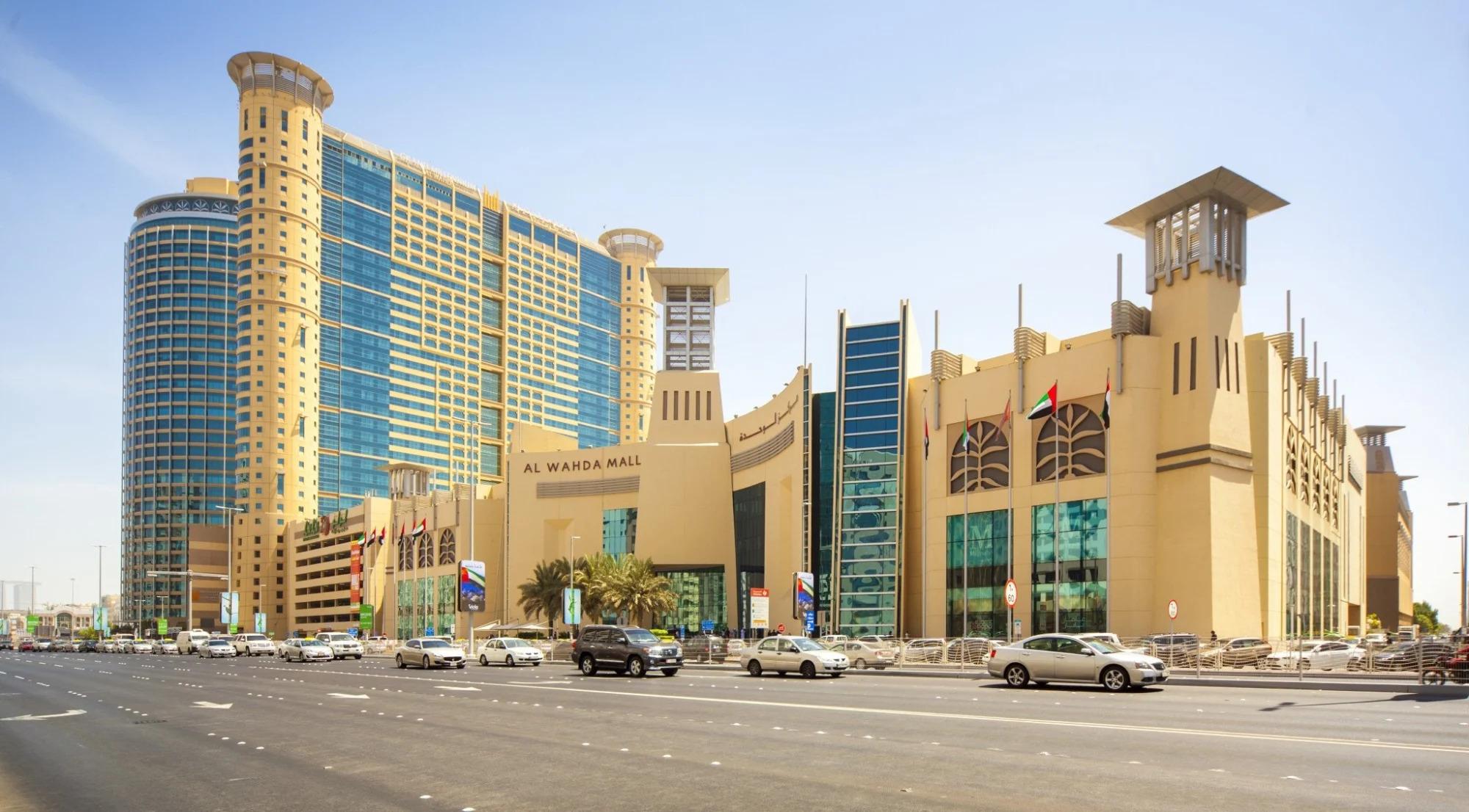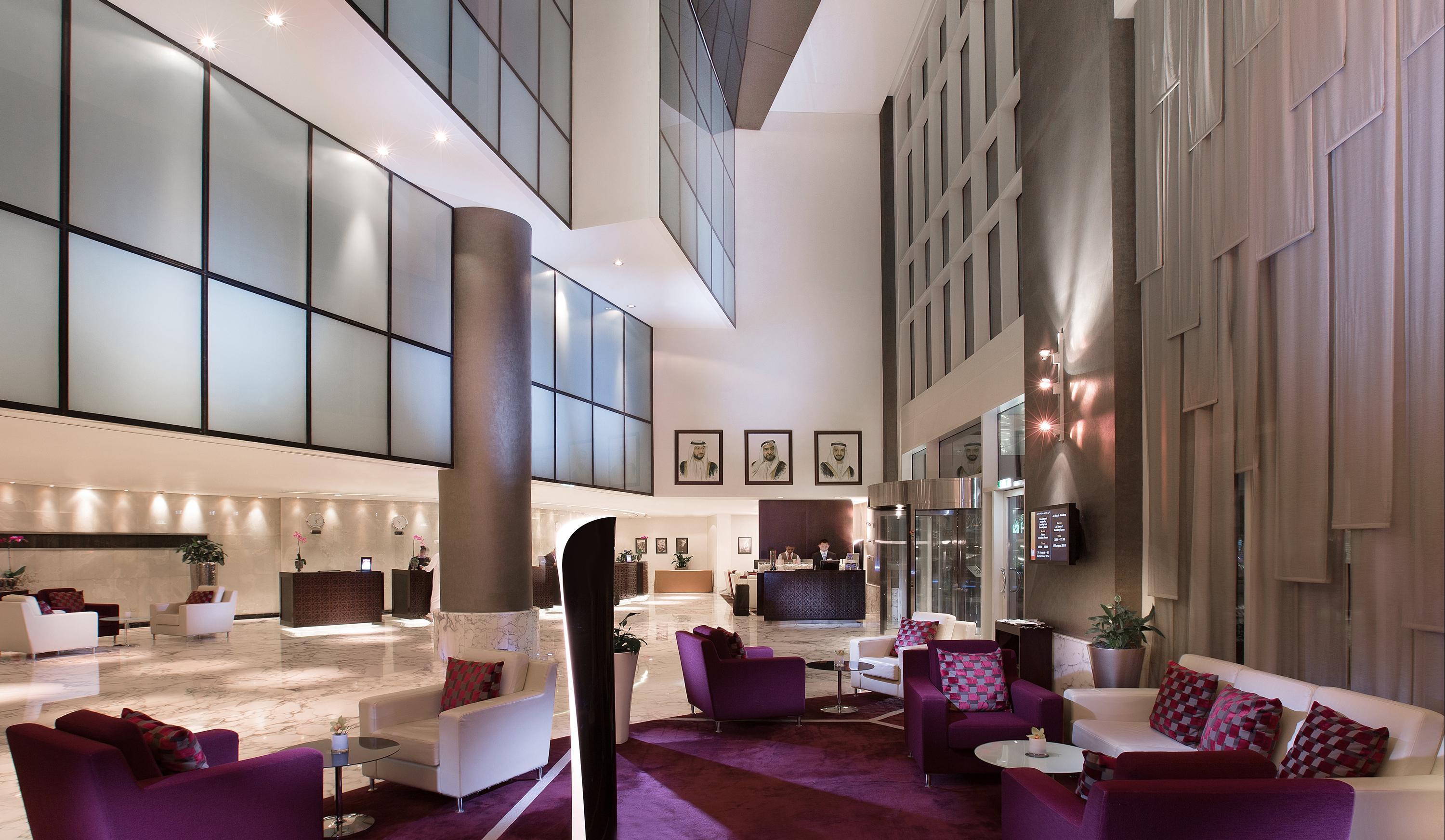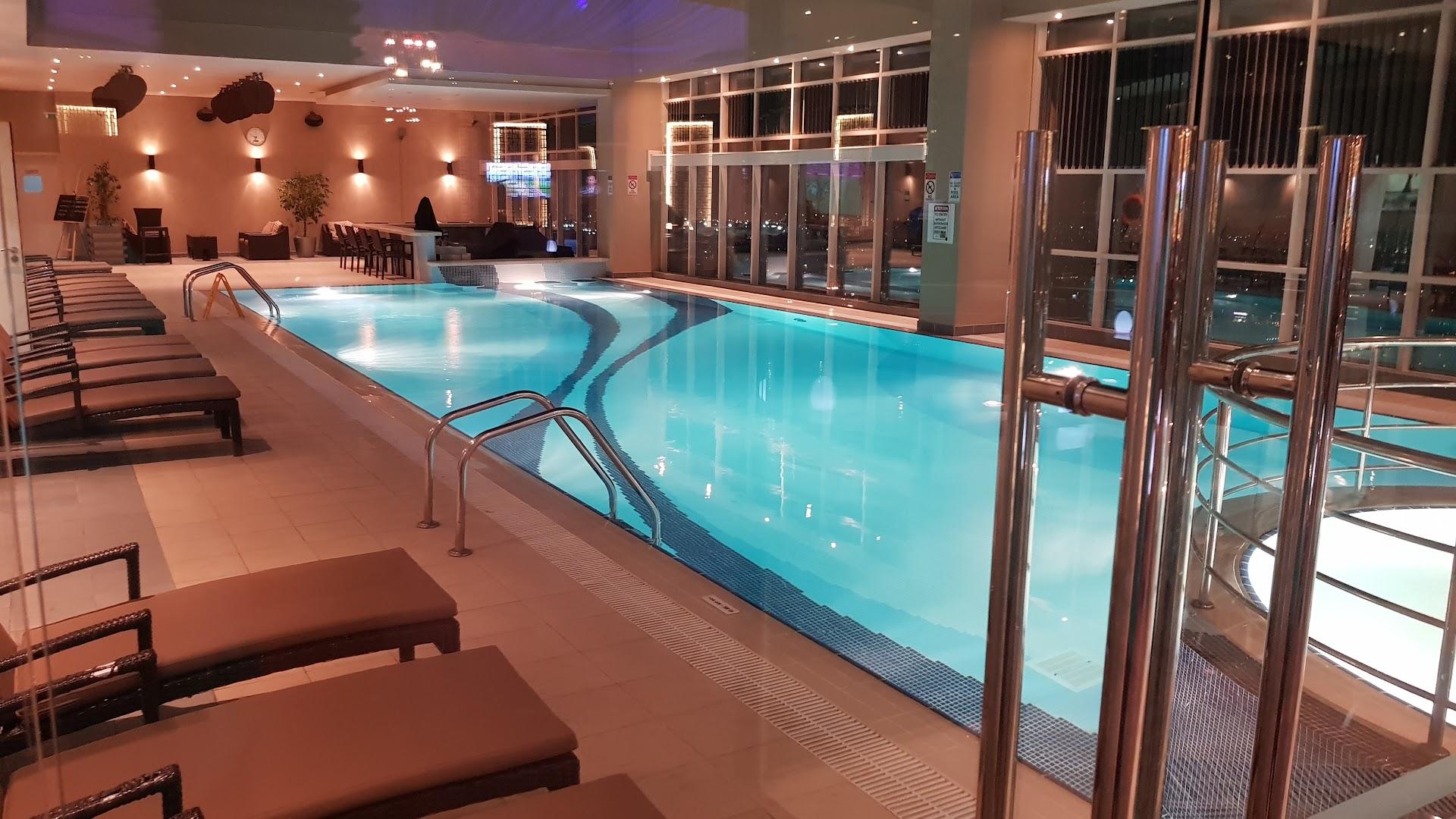 Why You Should Go There
Guests that stay at Grand Millennium Al Wahda are offered great service, access to the best amenities and the attention of caring staff. Part of a good holiday or breakaway from home means enjoying great food. At Grand Millennium Al Wahda guests are spoilt for choice. Al Wahda All Day Dining Restaurant offers a great selection of buffet options for breakfast, lunch and dinner. The variety is excellent so that there is something for everybody and every taste. Layali Shahrazad is the ideal dining spot if you enjoy the rich flavours that Middle Eastern cooking is known for. At 90 Centigrade guests are treated to a wonderful selection of cakes, pastries and savoury choices, while some of the best burgers in town are served at Porters English Pub. At 31 Bar and Lounge visitors can enjoy a selection of cocktails as they admire the views of Abu Dhabi City.
When it is time to relax body and mind, guests should visit the Zayne Spa that offers an extensive menu of treatments and opportunities to be pampered. Facials, body scrubs, traditional Thai massages and aromatherapy massages are available. Steam rooms and the sauna add to the appeal that this spa has. For the guest that wants to look after their fitness, a visit to Al Wahda Health Club is the answer. A great state-of-the-art gym boasts various cardiovascular machines and modern equipment, as well as weights. Experienced fitness instructors are available to lead visitors through their programmes.
At Grand Millennium Al Wahda guests can book an events space to suit their needs, whether they want to arrange a small meeting or host a large conference. Flexible meeting spaces and events rooms ensure that different meetings and functions can be arranged. The hotel also offers business facilities such as photocopying and sending faxes for the guest that does not require a meeting room or other exclusive space.
Accommodation
The spacious rooms feature lovely décor, stylish furnishings and luxurious bedding. The bathrooms are beautiful and modern and have a bathtub with separate shower. Daily housekeeping services and free Wi-Fi are included. Room service is also available, and staff are helpful.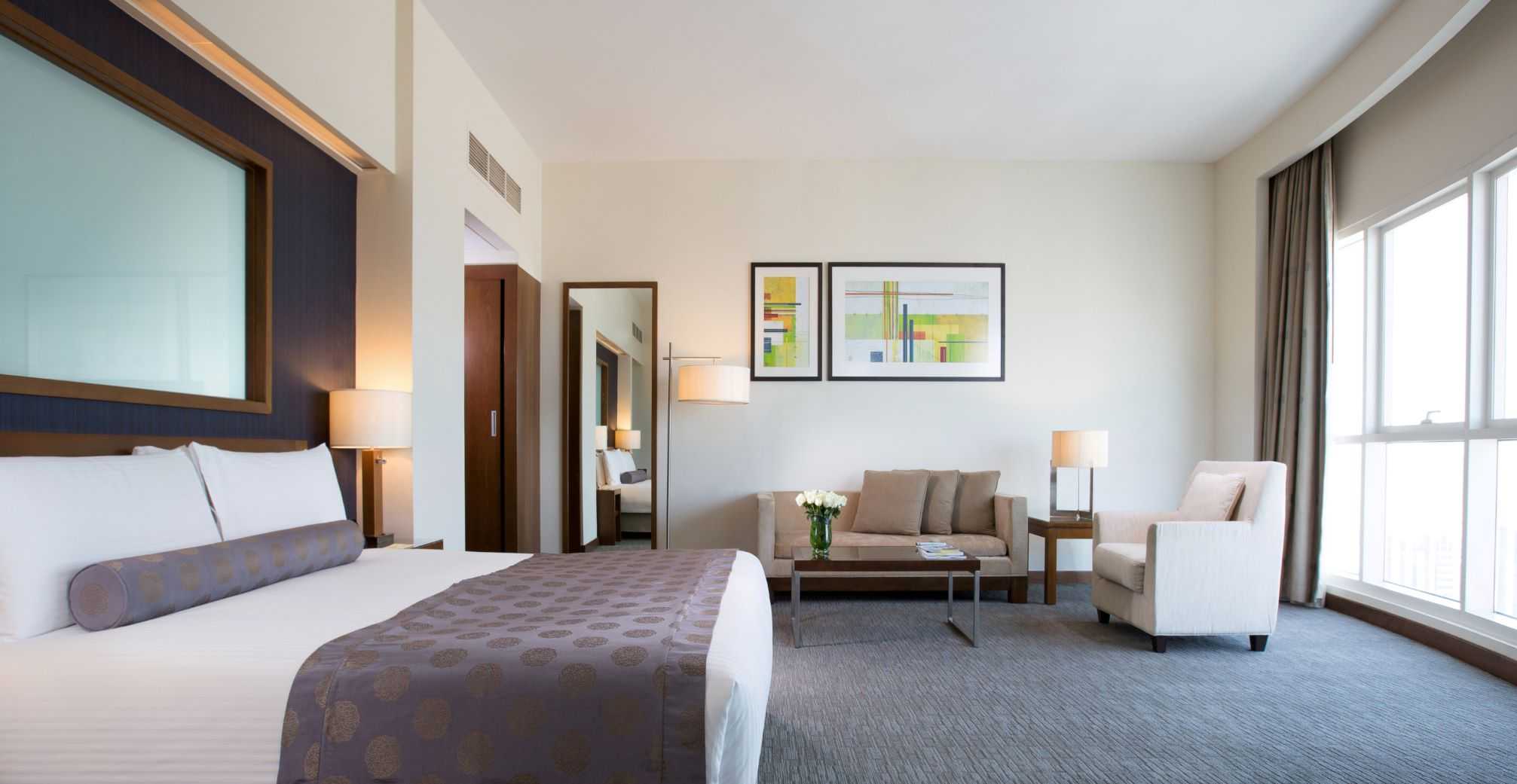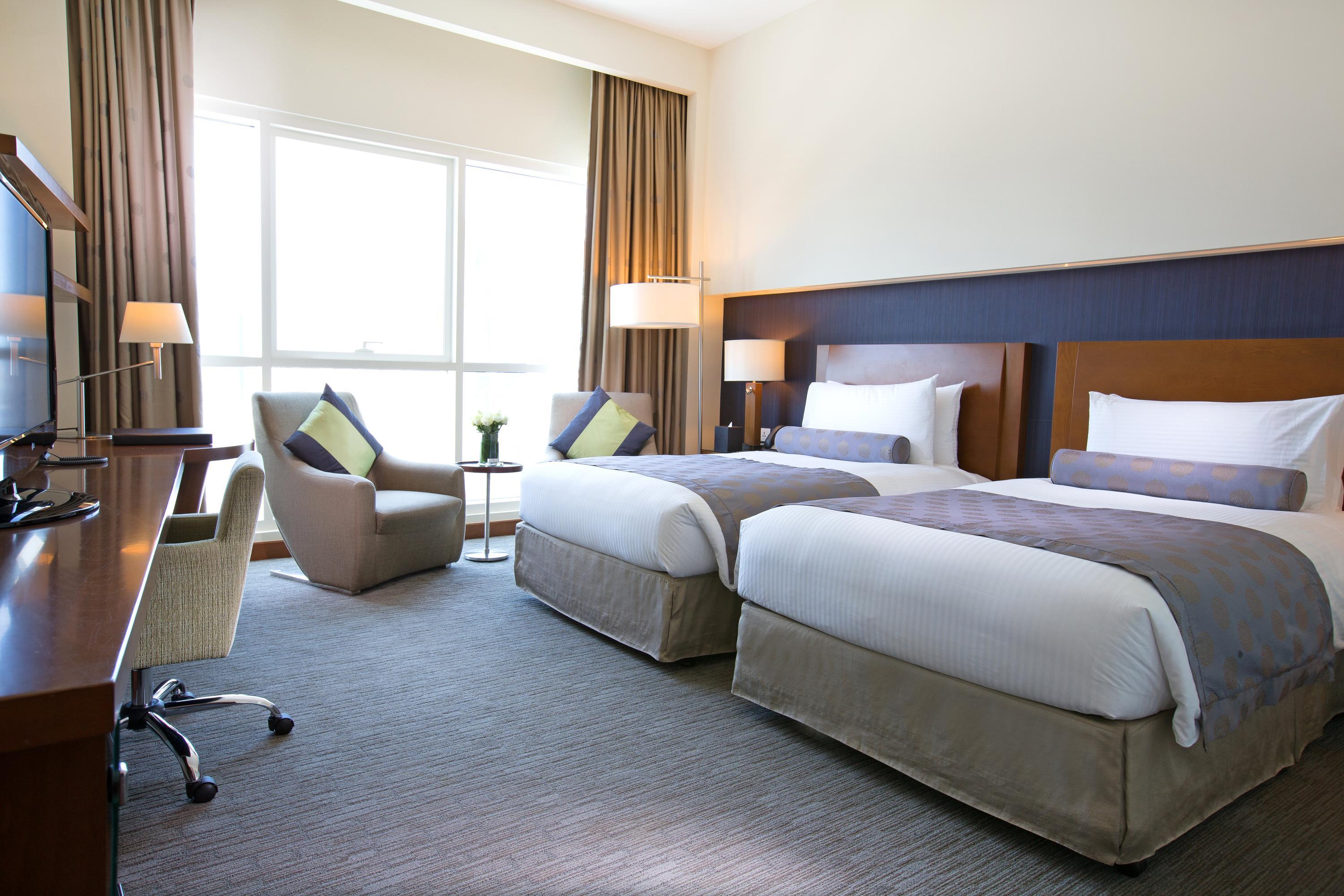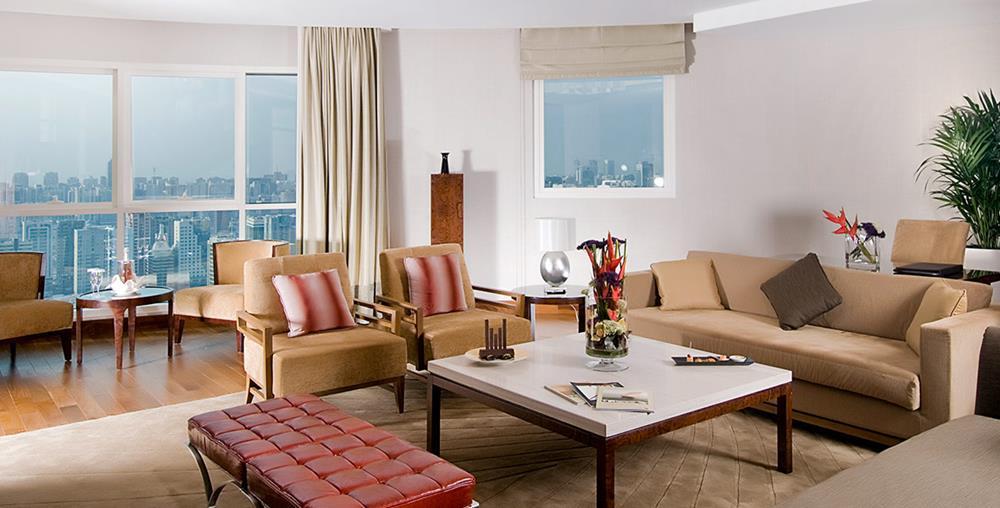 Guests can choose from different rooms, suites and apartments. Examples include the Superior Room that measures 36 sqm, the Deluxe Room and Junior Suite. Further options are apartments that feature one, two or three bedrooms. The Presidential Suite is magnificent in every respect.
Executive Club Lounge and Kids Club
Grand Millennium Al Wahda has a great Executive Club Lounge, as well as a lovely Kids Club for the young ones.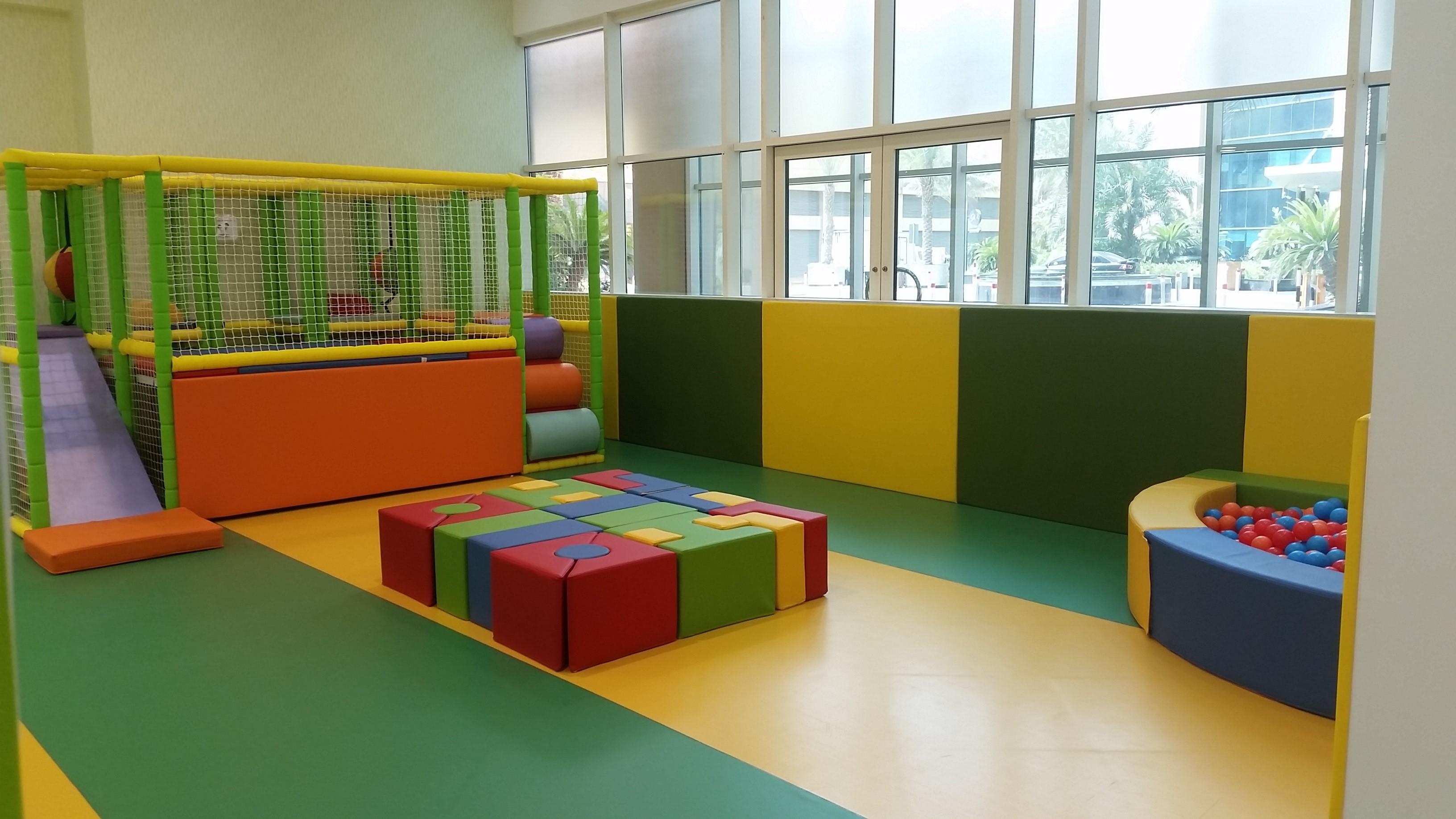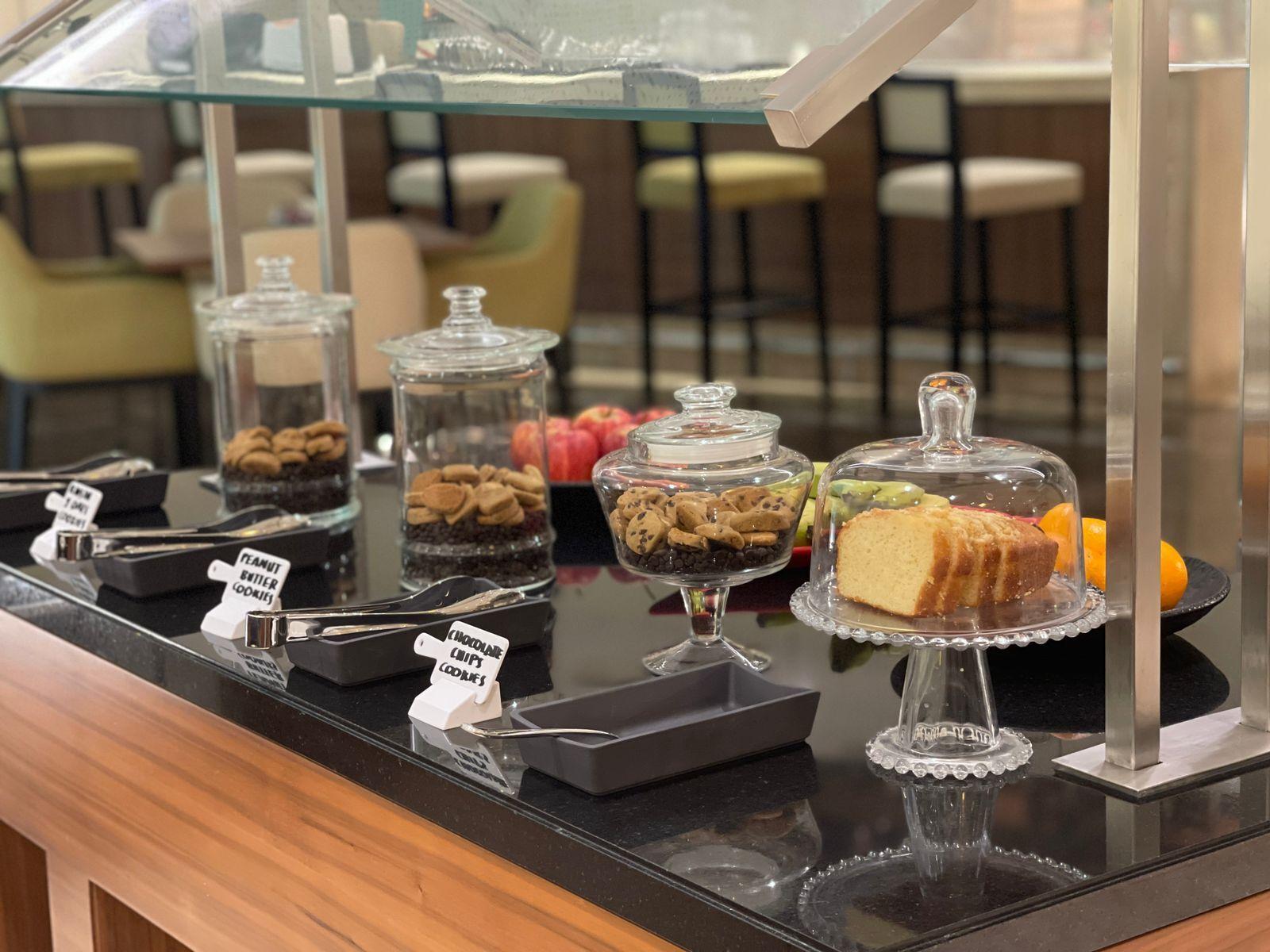 The Kids Club at Grand Millennium Al Wahda is situated on the Ground Floor, Al Wahda Residence Tower, and accepts children of four years and older. Guests are advised to book attendance in advance. You can read about the Kids Club by clicking on the button below:
Grand Millennium Al Wahda Executive Club Lounge
The Executive Club Lounge is located on the 1st floor and is open daily between 7 am and 11 pm. You can read about their Executive Club Lounge by clicking on the button below:
Grand Millenium Al Wahda Kids Club