Top 5 Best Value Family Friendly Hotels in Singapore
Staying in a beautiful hotel in Singapore can be a great experience for a family holiday. A place that is comfortable, in a great location, and gives you a chance to explore the area with ease are all encouraging aspects. Don't be disappointed with your hotel, when you stay at one of the top 5 for value and family-friendly elements, you will love it!
Shangri-La Singapore
The tranquil and beautiful 15 acre landscape around the Shangri-La Singapore offers a lovely escape from your day to day routine. The plants, flowers, and trees can be viewed around the hotel or as you stroll on the marked paths. There are several swimming pools, including one that is only for children.
The kid's club is a popular place for them to hang out, with a variety of activities. The playground areas will be a place they enjoy spending time while at this hotel. One is featured indoors with a larger one outside. There is babysitting available. Older children may enjoy playing tennis. The restaurant offers great food choices the entire family will love!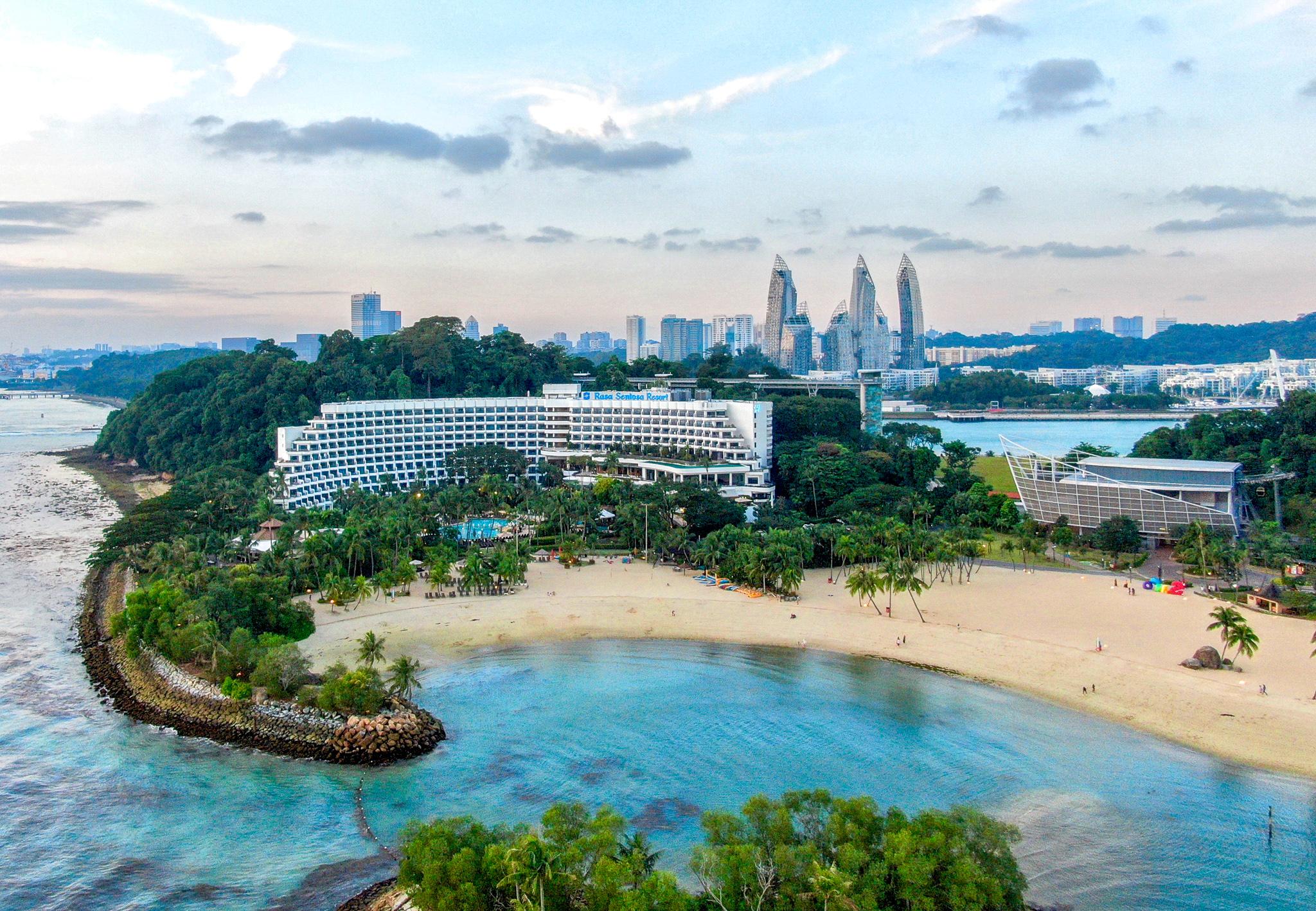 Image: Shangri-La Singapore isn't your typical hotel, you will love the water, trees, and the view of the city all from one location.
The Fullerton Hotel Singapore
The Fullerton Hotel Singapore was established in 1928, and the building still has many of the historical elements. The rooms have been renovated to ensure they offer the best level of comfort while your family stays here. It is very close to the marina, and a great choice if your holiday includes fishing or boating.
The hotel offers books, movies, and games for children to enjoy. With these items available, they won't complain they are bored when you are relaxing at the hotel. There are several museums your family may enjoy around this area. The Water Front Promenade is a great place for a walk and to take in the view. Esplande offers several movies, and you are sure to find one that is family-oriented.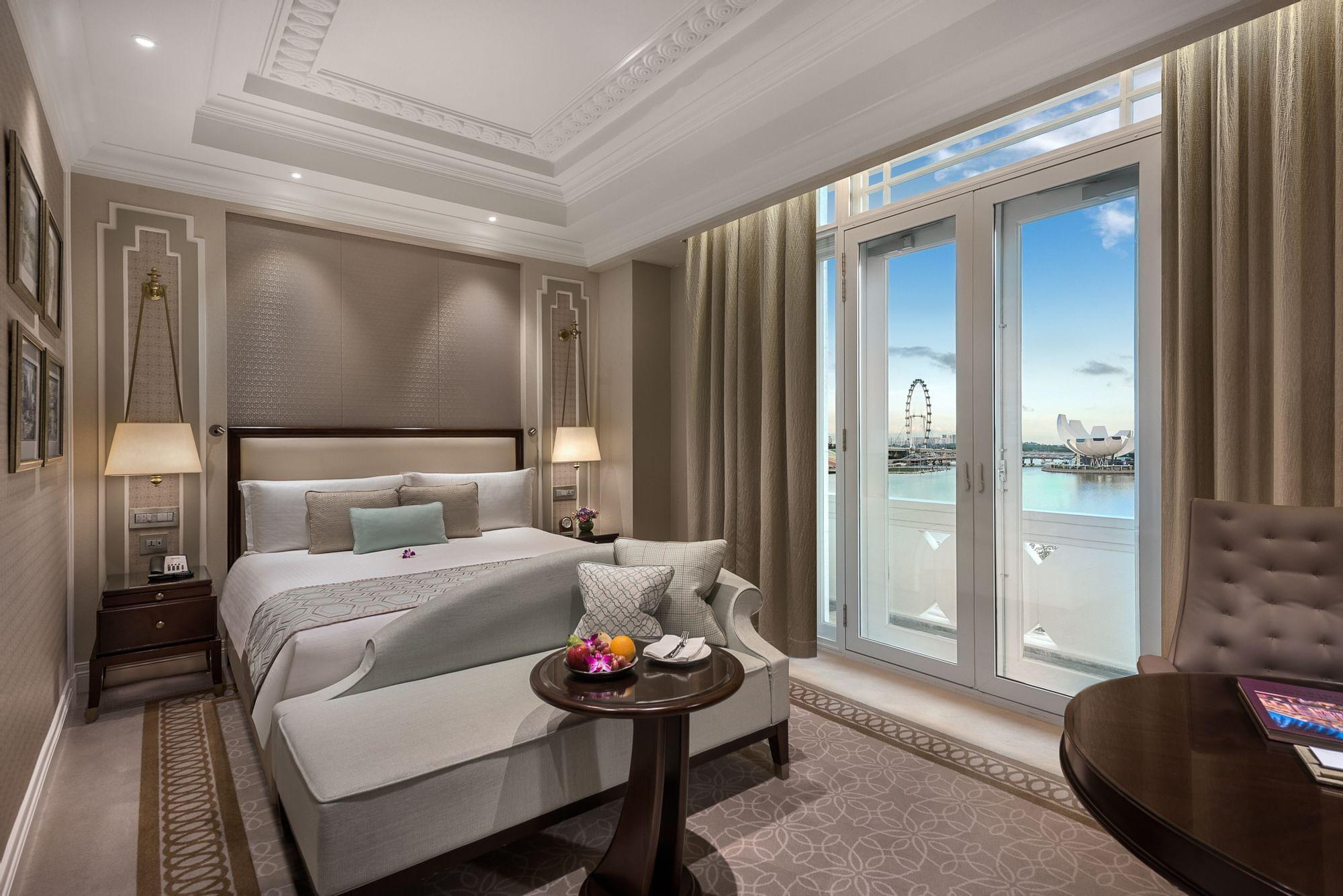 Image: Few hotels offer the view or the quality you get with The Fullerton Hotel Singapore.
Pan Pacific Singapore
This hotel features almost 800 rooms, and it is very close to the Marina Bay. The Pan Pacific Singapore has its own market place. There are several restaurants, each focusing on dishes from a specific culture. Childcare services are available at this hotel. Tennis courts are located offsite for hotel guests to use.
The outdoor playground is large and offers a wonderful place for the kids to run around and have fun. Children's TV programs are in the rooms and daily activities for families are featured. Not far from the hotel is Pororo Park with another playground area. Suntec City is about a 5 minute walk and has some of the best shopping available.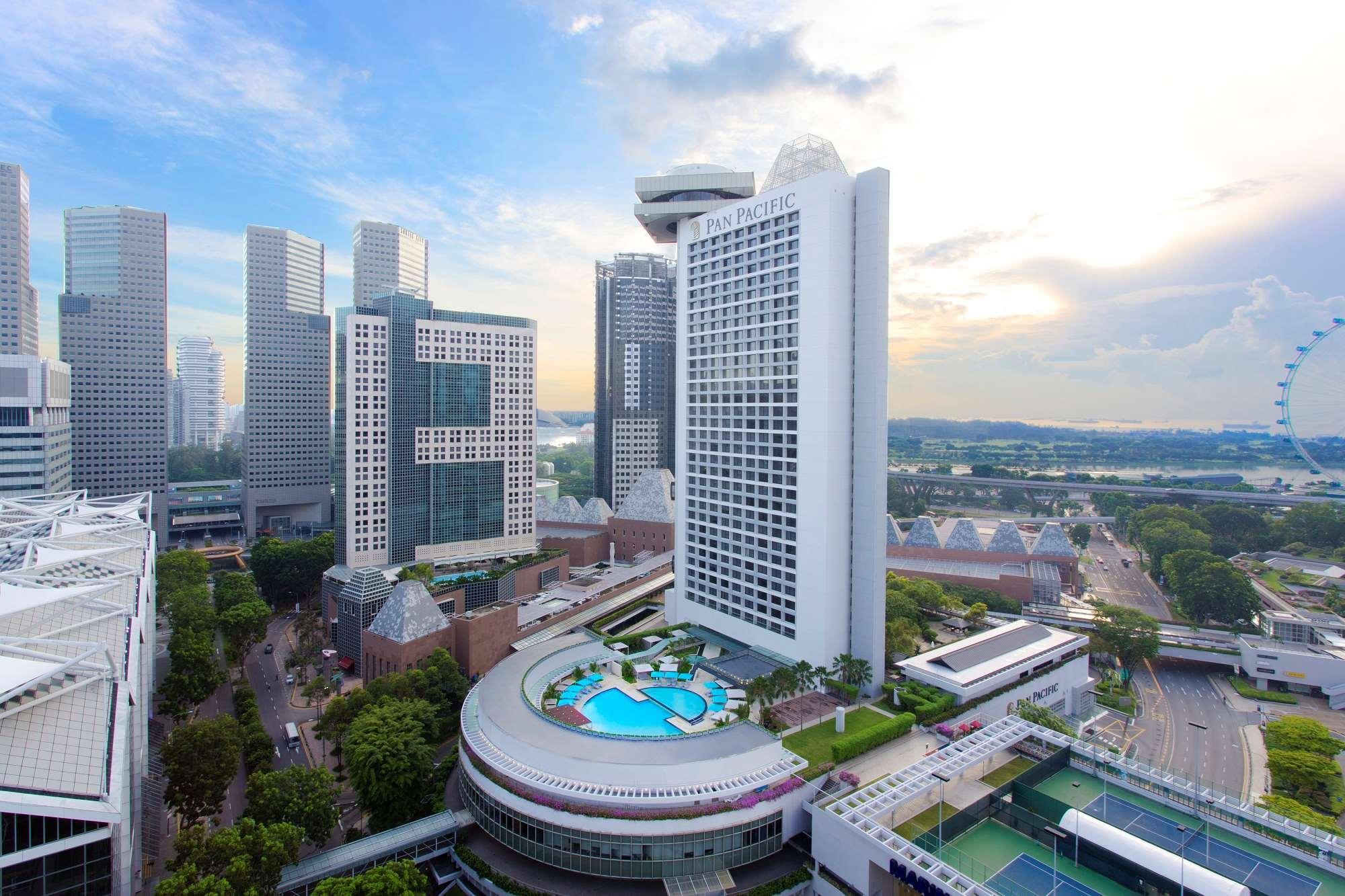 Image: There is plenty to see and explore around the Pan Pacific Singapore.
ParkRoyal Collection Marina Bay, Singapore
The lush gardens of the ParkRoyal Collection Marina Bay, Singapore give it a unique look and atmosphere. Many of the ingredients for the restaurants are grown on sight in organic conditions. The area is lit up at night with fibre optic lights, transforming it into a beautiful outdoor environment. Babysitting is offered at the hotel and it has a large indoor play area for children to enjoy.
There are several swimming pools, one of them is specifically for children only. Being close to the Marina Bay, there are fun activities including boating and taking a walk around the Promenade. Esplanade Park is a wonderful environment for the family to relax, and they have a huge playground.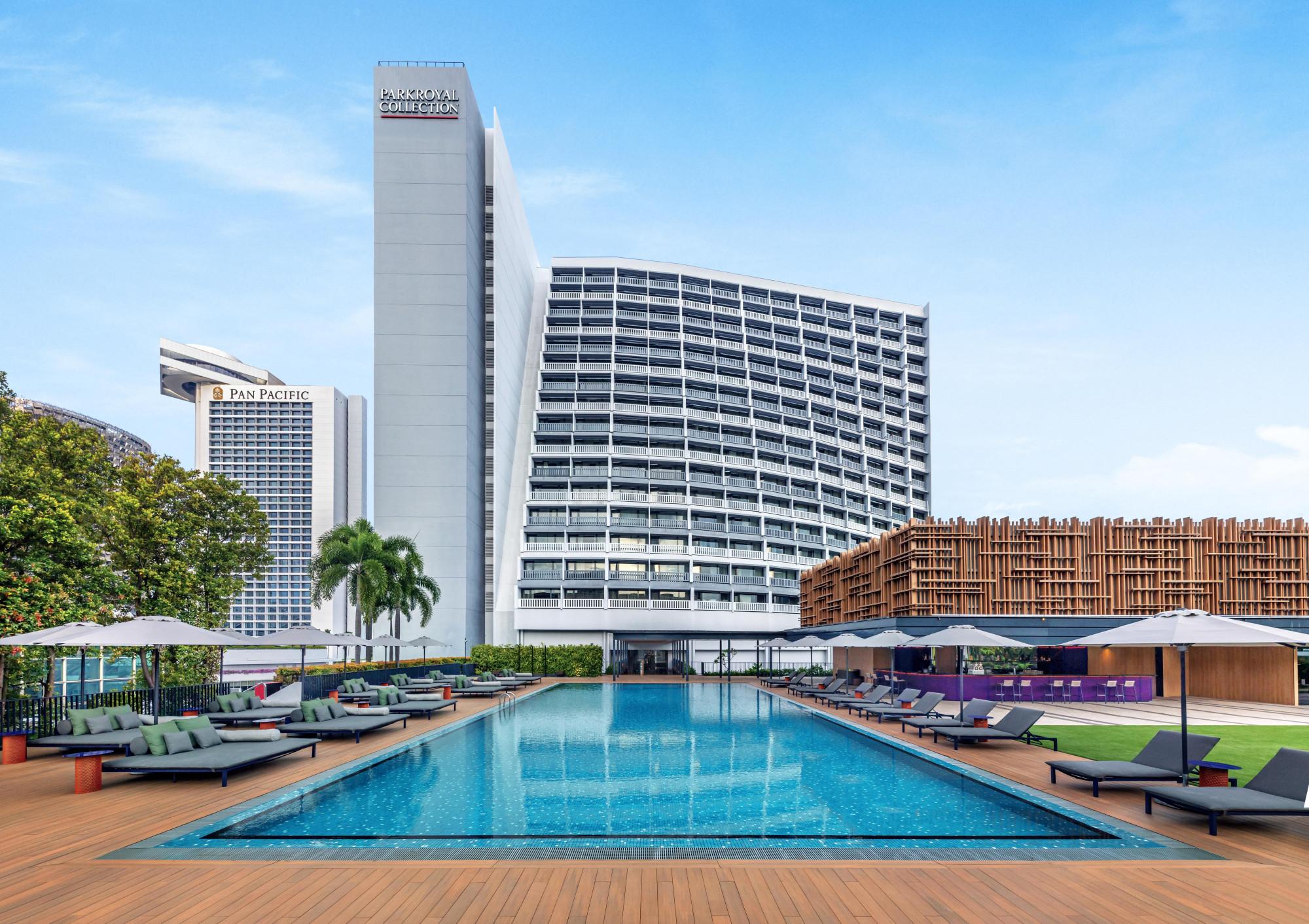 Image: It will be difficult to decide if you find ParkRoyal Collection Marina Bay, Singapore more beautiful during the day or at night.
Mandarin Oriental, Singapore
This hotel is in the middle of wonderful places to eat, shop, explore, and live entertainment. Mandarin Oriental, Singapore is also close to Marina Bay so you can walk around the area or go for a sailing adventure. The rooms are very large, giving your family extra space to relax while on holiday. Babysitting services are available and the daily family activities focused on kids are enjoyable.
Movies and a large playground are just a few minutes walking time from the hotel. There are several museums with different themes. Your family should allocate a day for each of the museums on your agenda. Otherwise, you will feel rushed to see all they offer during your time in Singapore.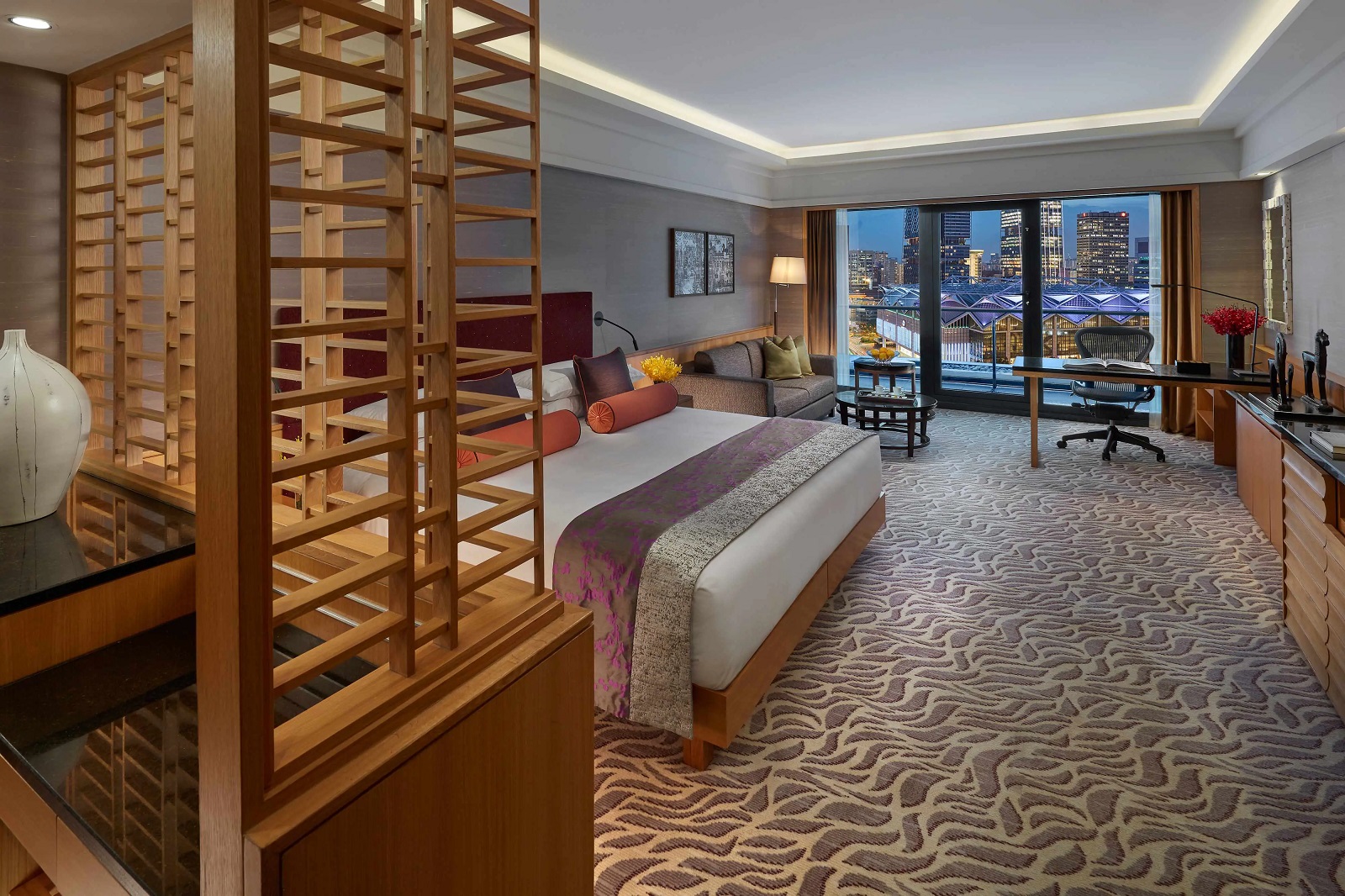 Image: The lovely Mandarin Oriental, Singapore offers great accommodations and you are close to many places to explore.