The Executive Club Lounge at the Gulf Hotel Bahrain, known as the Platinum Lounge, is available to all guests staying in rooms on one of their executive floors, which includes Platinum Rooms, Grand Platinum, Luxury suites and Deluxe suites. The Executive Club Lounge is open daily from 6.30am to 10pm offering a choice of complimentary food and beverage presentations, including:
Complimentary breakfast
All day buffet – hot and cold canapes for lunch and dinner.
Range of beverages throughout the day
Happy hour, offering a host of alcoholic beverages from 6pm to 9pm
Children are welcome in the Executive Club Lounge, when accompanied by an adult. Please note that children under the age of eighteen are not allowed in the Executive Club Lounge after 6pm.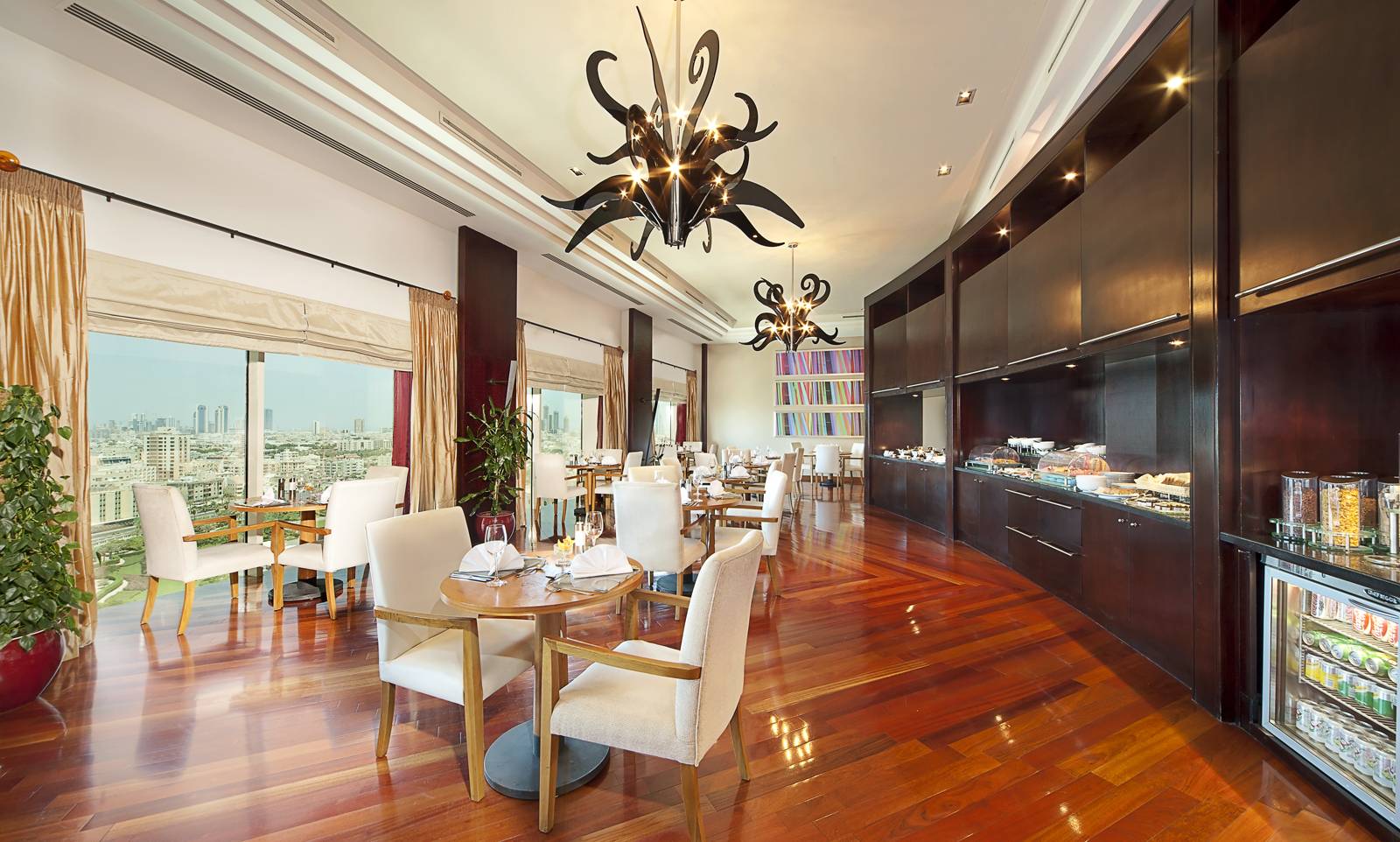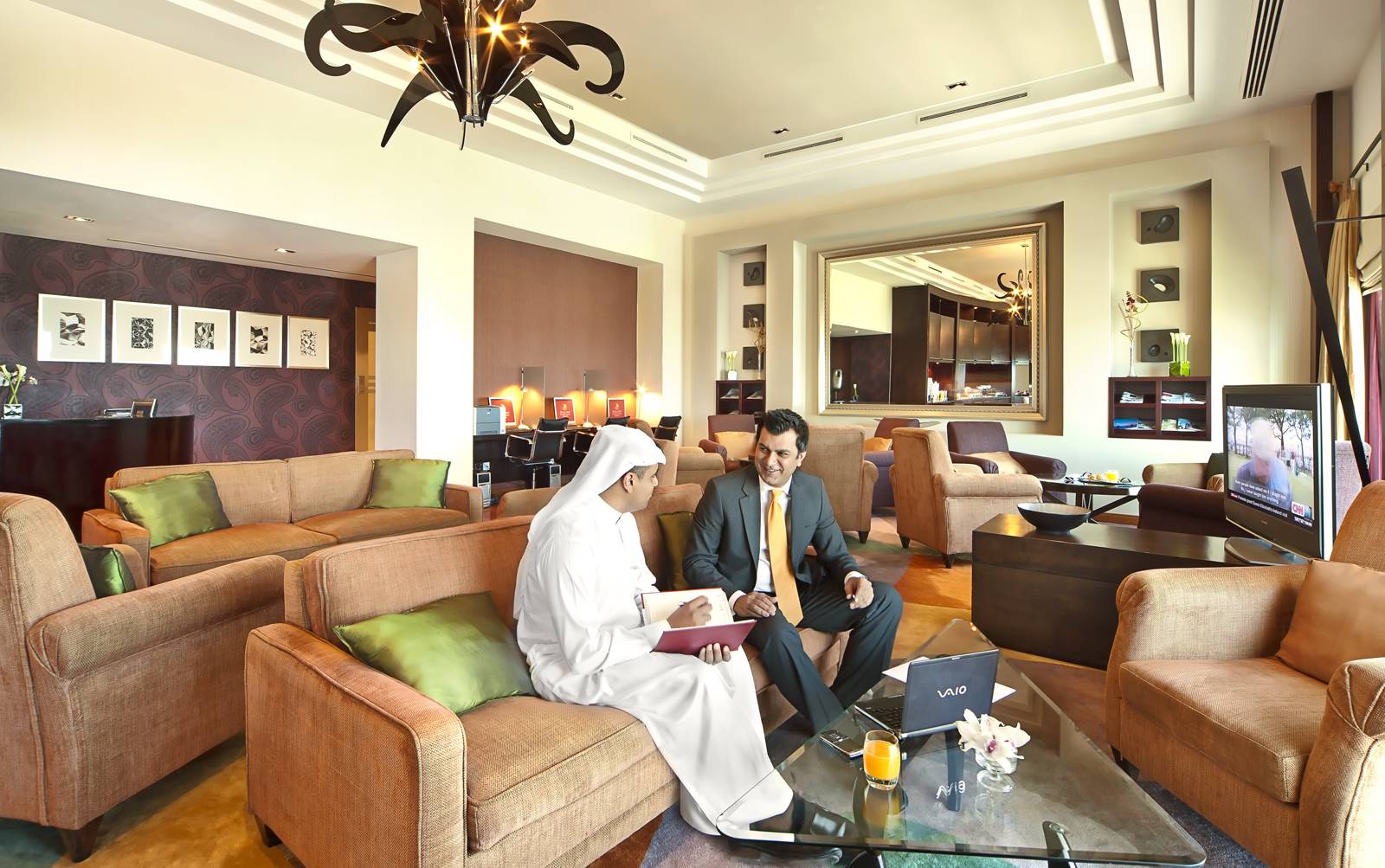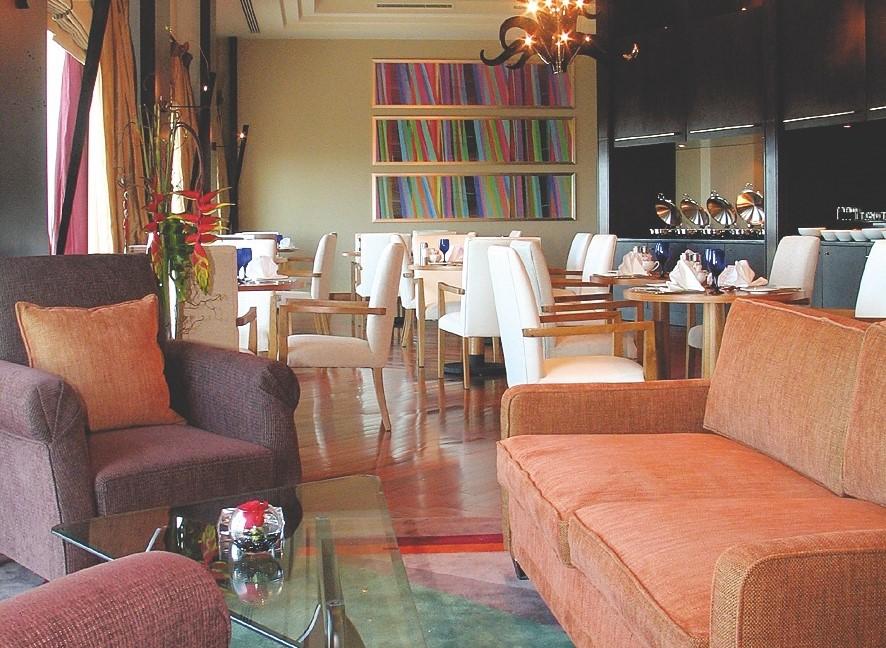 Exclusive Benefits When Staying in a Platinum Lounge Level Room
Upgrading to a Platinum Lounge level guest room at the Gulf Hotel Bahrain is well worth the money, offering exclusive benefits, luxuries and comfort. When you have access to this Executive Club Lounge, you have complimentary use of a meeting room for up to eight people, complimentary internet access, along with use of computers in the Platinum business section, along with complimentary welcome amenities in your guest room.
In addition to this, when staying in a Club Level room, you enjoy the convenience of private check in and check out, along with complimentary late check out to 6pm, subject to availability. You also enjoy the most spectacular city views. The Executive Club Lounge offers VIP services to all guests staying in Club Level rooms, enhancing the luxury you experience during your stay.
A Great Benefit for Business and Leisure Travellers
The Executive Club Lounge at the Gulf Hotel Bahrain is not only suited for business travellers, it is open to leisure and business travellers staying in any of the Club Level rooms on the executive floors of this five star luxury hotel.
The Executive Club Lounge offers large floor to ceiling windows, allowing for an abundance of natural light combined with spectacular views. It is lavishly furnished with comfortable seating areas and sofas, where guests can relax with a coffee while checking their emails or catching up with some work.
The food island is large and is constantly topped up throughout the day with a selection of breakfast, lunch and dinner canapés for guests to enjoy during their time in the lounge. This large, spacious and air conditioned space is a welcome break from the Bahrain heat, a chance to relax after a day of sightseeing or catch up with a client after a day of business meetings.
The lounge has an elegance and welcome atmosphere, with an attentive and professional team. It does not disappoint, with a great team who ensure that guests staying at the Gulf Hotel Bahrain has a trouble free experience. They ensure their guests receive top quality service, exclusive benefits with no task being too big or small.