The Habtoor Palace Dubai hotel is located on Sheikh Zayed Road offering luxurious accommodation as one of Dubai's first ever integrated urban resorts. The hotel is located on the banks of Dubai Water Canal, complete with two outdoor rooftop swimming pools. The guest accommodation is spacious with complimentary wireless internet offered throughout the hotel. Guests enjoy seven dining options, along with a spa with six treatment rooms and a fitness centre. Guests at the Habtoor Palace Dubai also enjoy the convenience of using the private beach at Waldorf Astoria Dubai Palm Jumeirah, using the hotel's daily shuttle service.
There are outdoor and indoor event spaces at the hotel, along with seven fully equipped meeting rooms. The Las Vegas style Theatre of La Perle is only minutes from the hotel, along with top attractions including The Dubai Mall, Burj Khalifa and Al Farooq Omar Bin Al Khattab Mosque. There is free valet parking on site.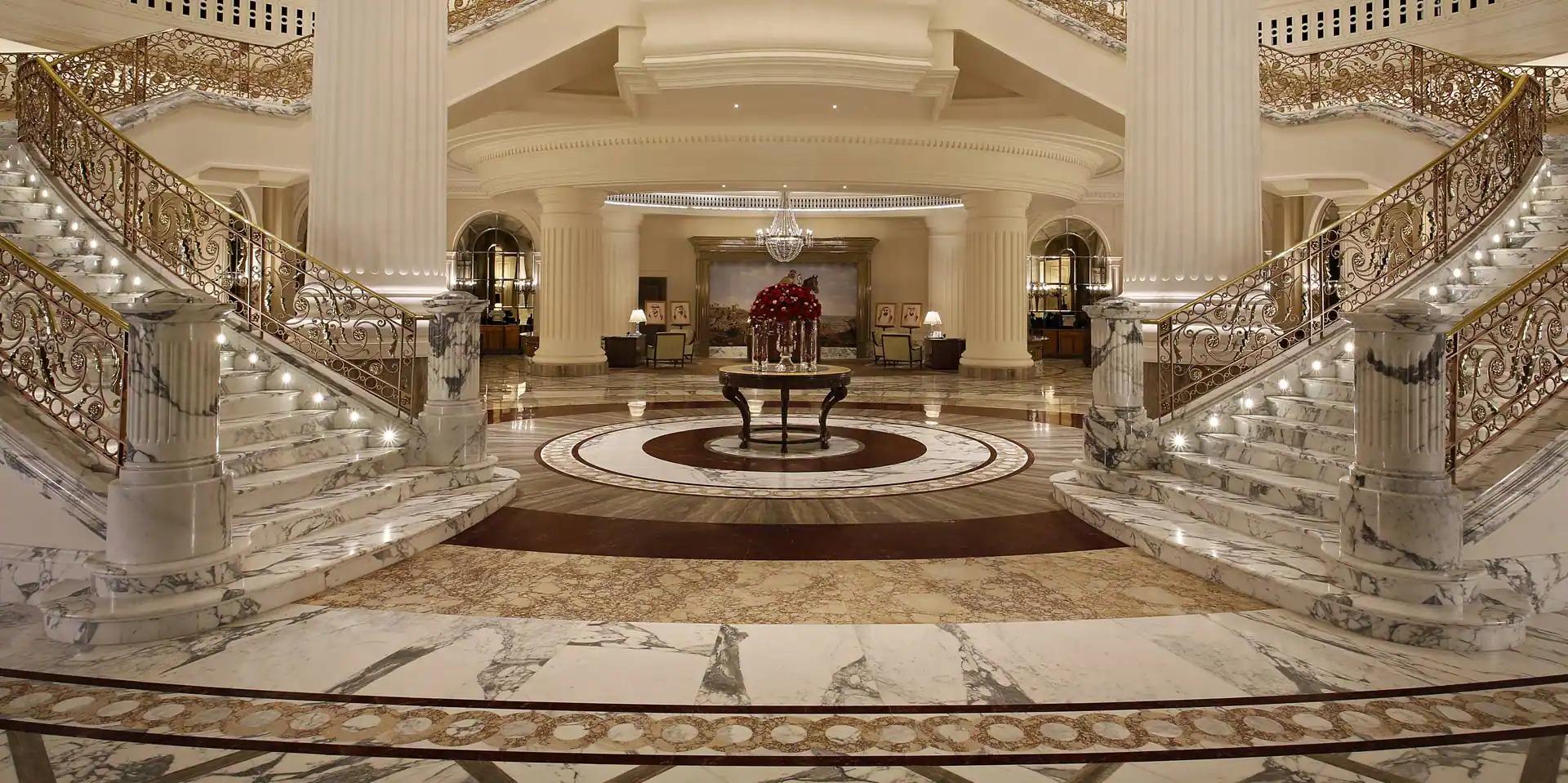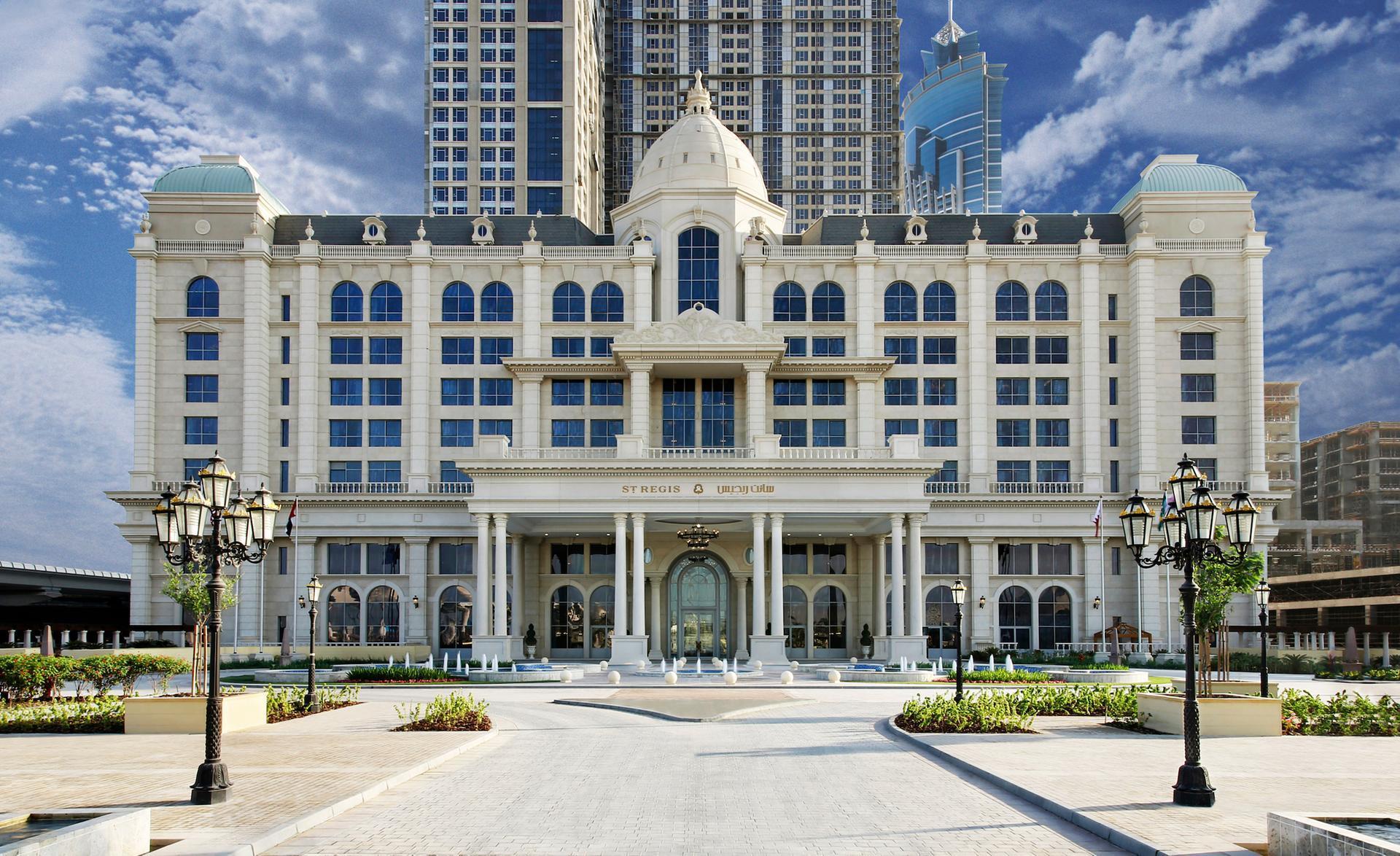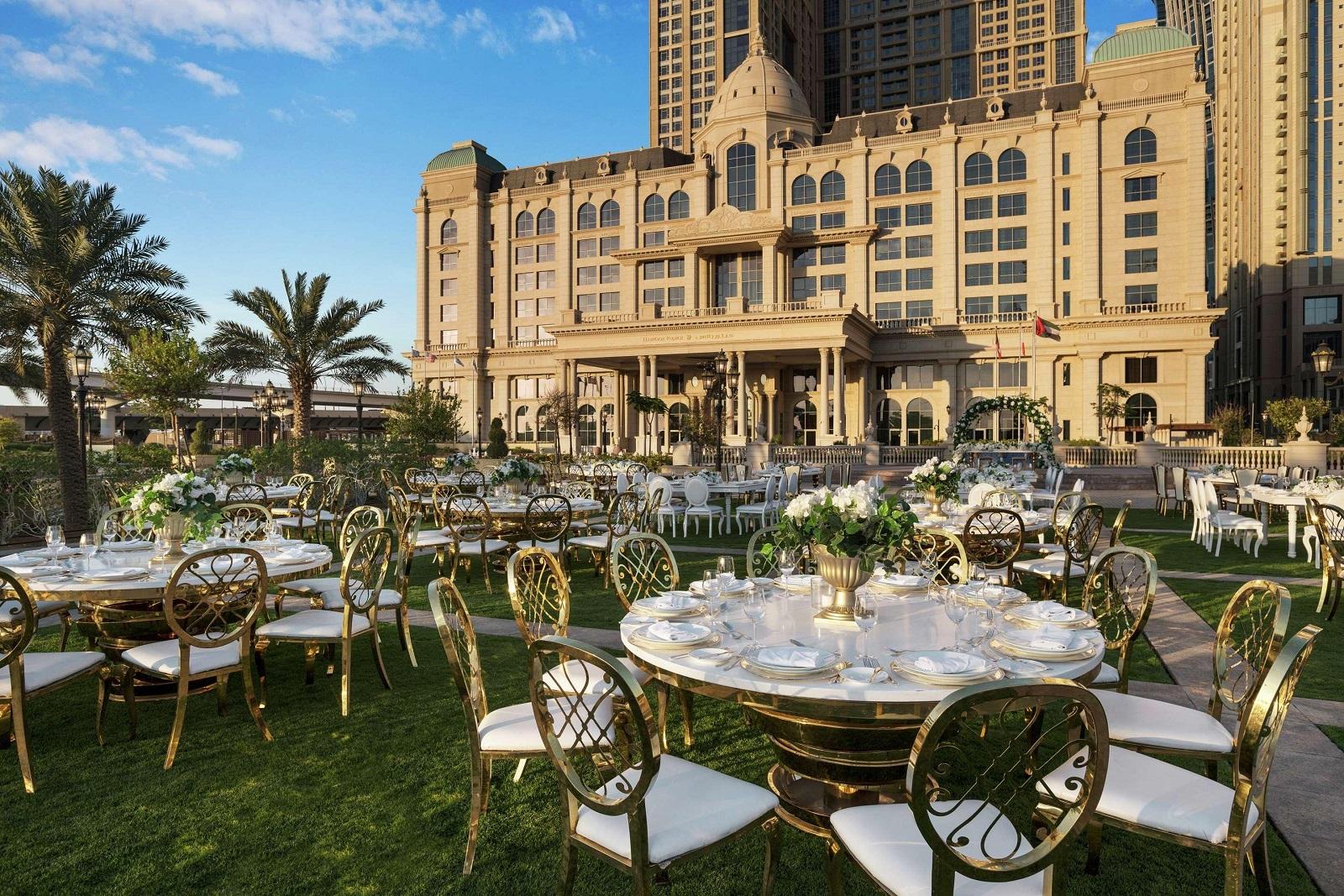 Why You Should Go There
The Habtoor Palace Dubai hotel is a luxury home away from home with two rooftop swimming pools, complimentary wireless internet, an airport shuttle service, free parking and tea and coffee making facilities in the guest accommodation. There is also an ATM and currency exchange on site for convenience. The hotel is ideally located with the Dubai Water Canal Waterfall, Safa Park, Dubai Canal Walk, Bay Avenue Park, Marasi Promenade and the Roxy Cinema Box Park, all less than two kilometres from the front door.
This hotel offers the ultimate in world class service with a butler service, landscaped gardens and fine dining experiences. It is connected to a helipad and guests can enjoy dining in the world class steakhouse or the champagne lounge, along with the roof garden.
Accommodation
The Habtoor Palace Dubai hotel offers two hundred luxurious guest rooms and fifty two high end suites. Guests enjoy a butler service, complimentary wireless internet, a mini bar, espresso machine, in room safe, private marble bathroom and television.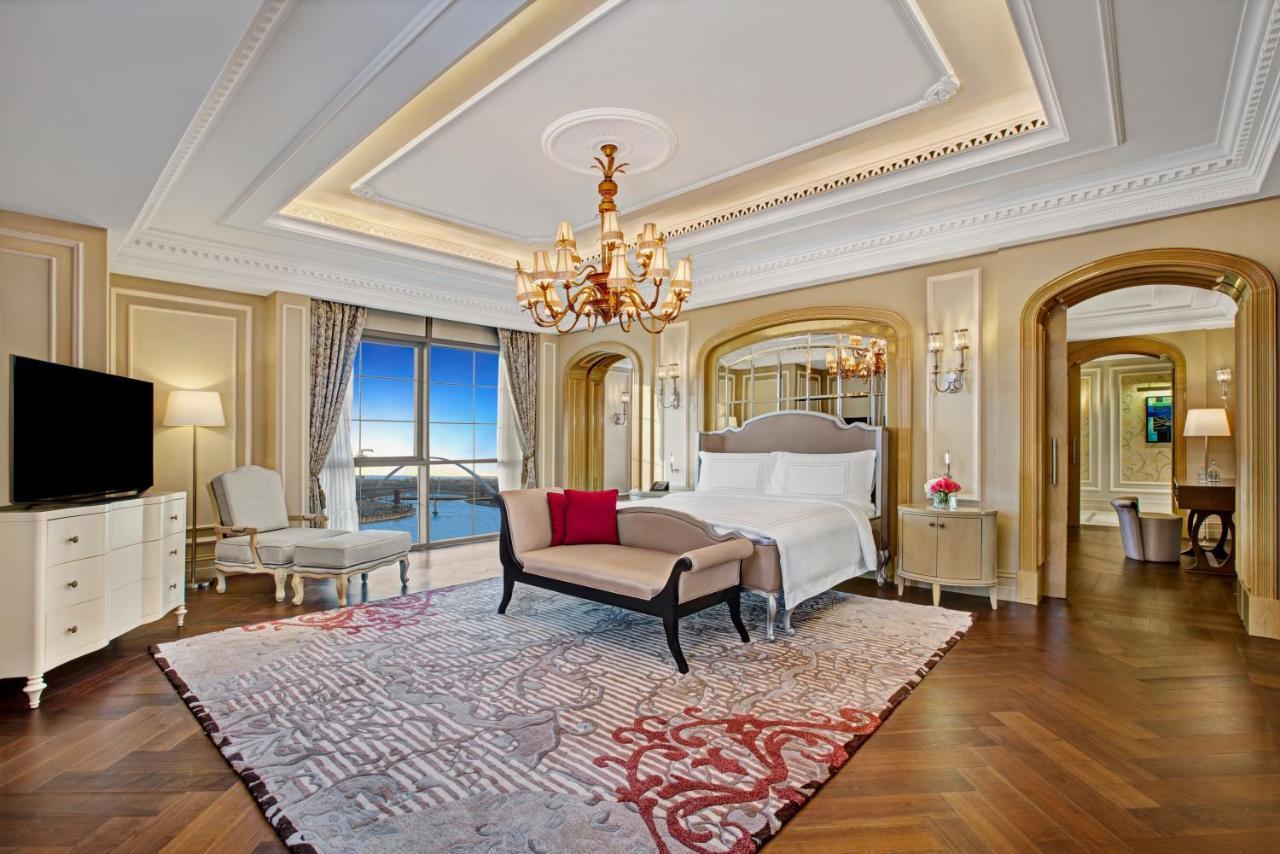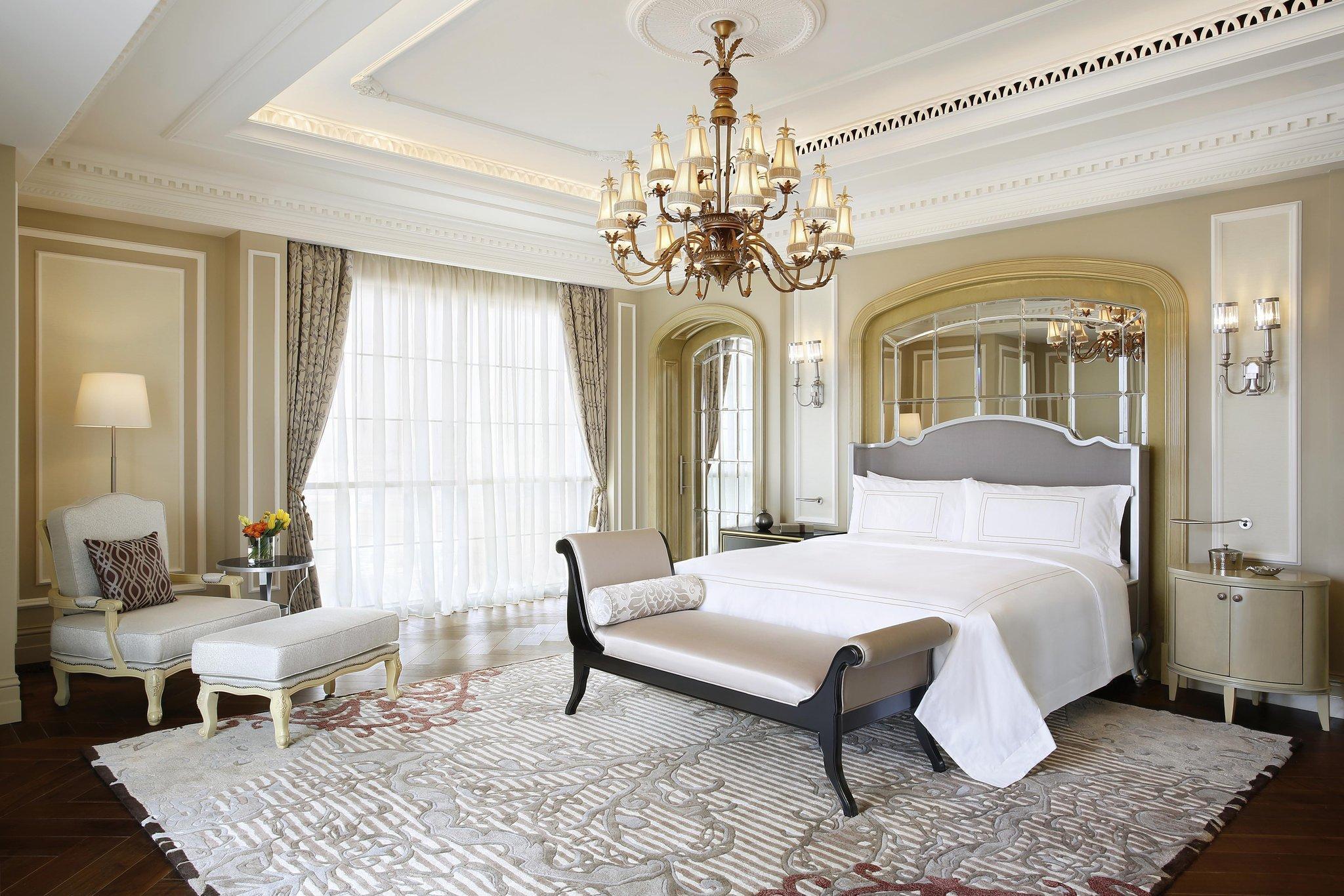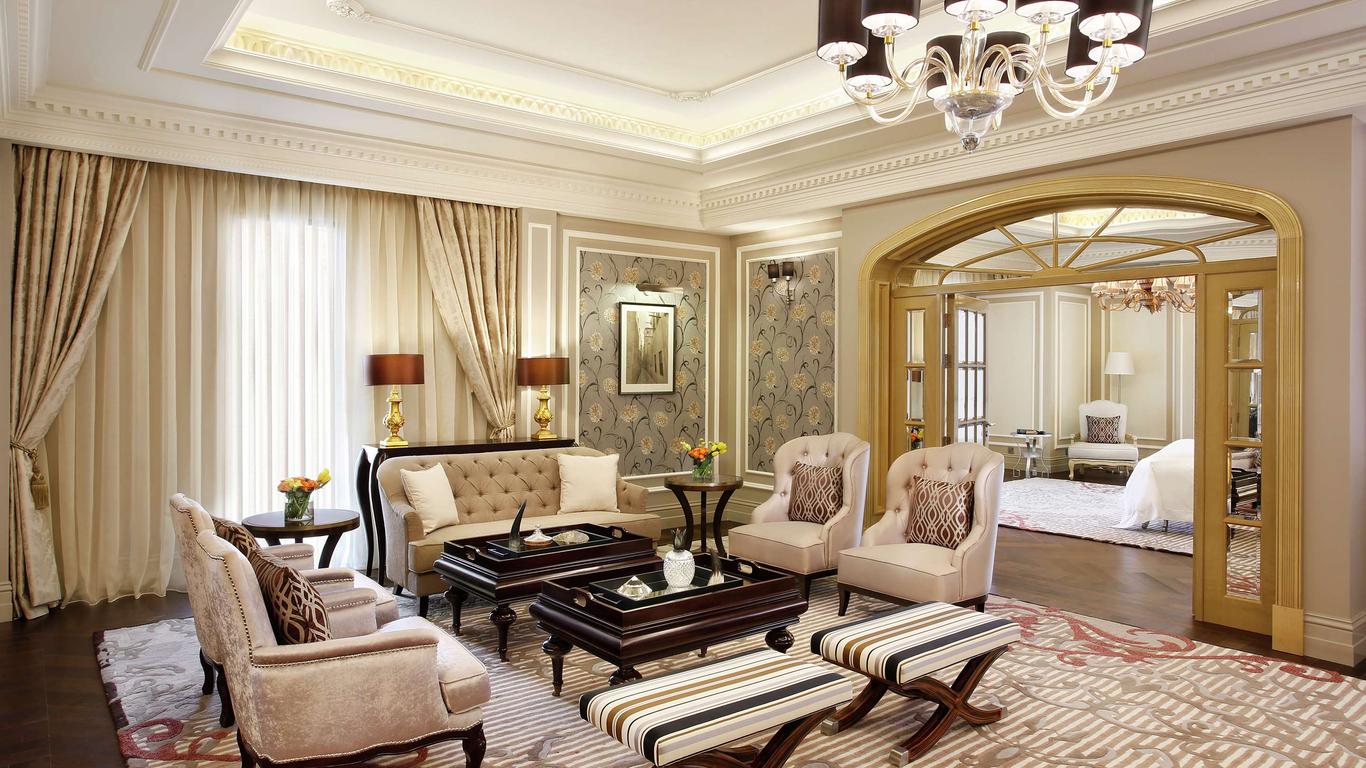 The guest accommodation ranges from the King Deluxe Room, which is a contemporary room with the finest quality fabrics and furnishings, along with a walk in closet. Spanning over five hundred and ninety square feet, this guest room is perfect for couples or business travellers. The ultimate in luxury is the Sir Winston Churchill Suites, which are three bedroom suites on the highest floors with vast living spaces and a twelve seater dining room, elegant study and in room staircase, which connects to the rooftop plunge pool.
Executive Club Lounge and Kids Club
The Habtoor Palace Dubai Hotel shares a Kids Club with Hilton Al Habtoor City, unfortunately they do not have a Executive Club Lounge.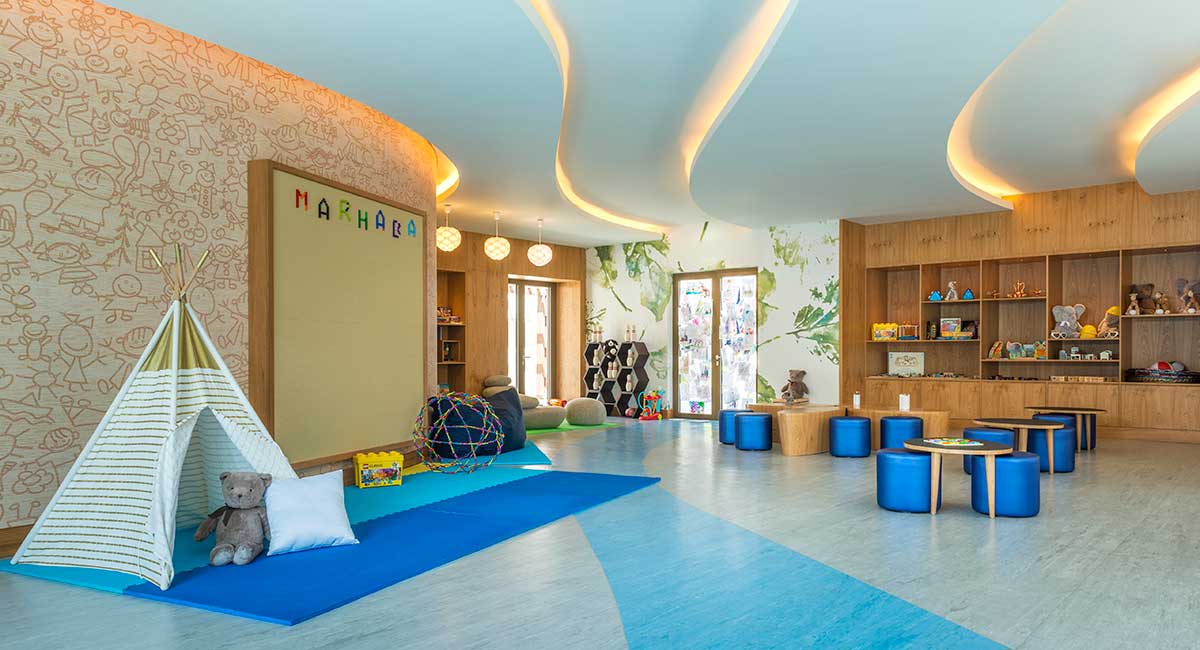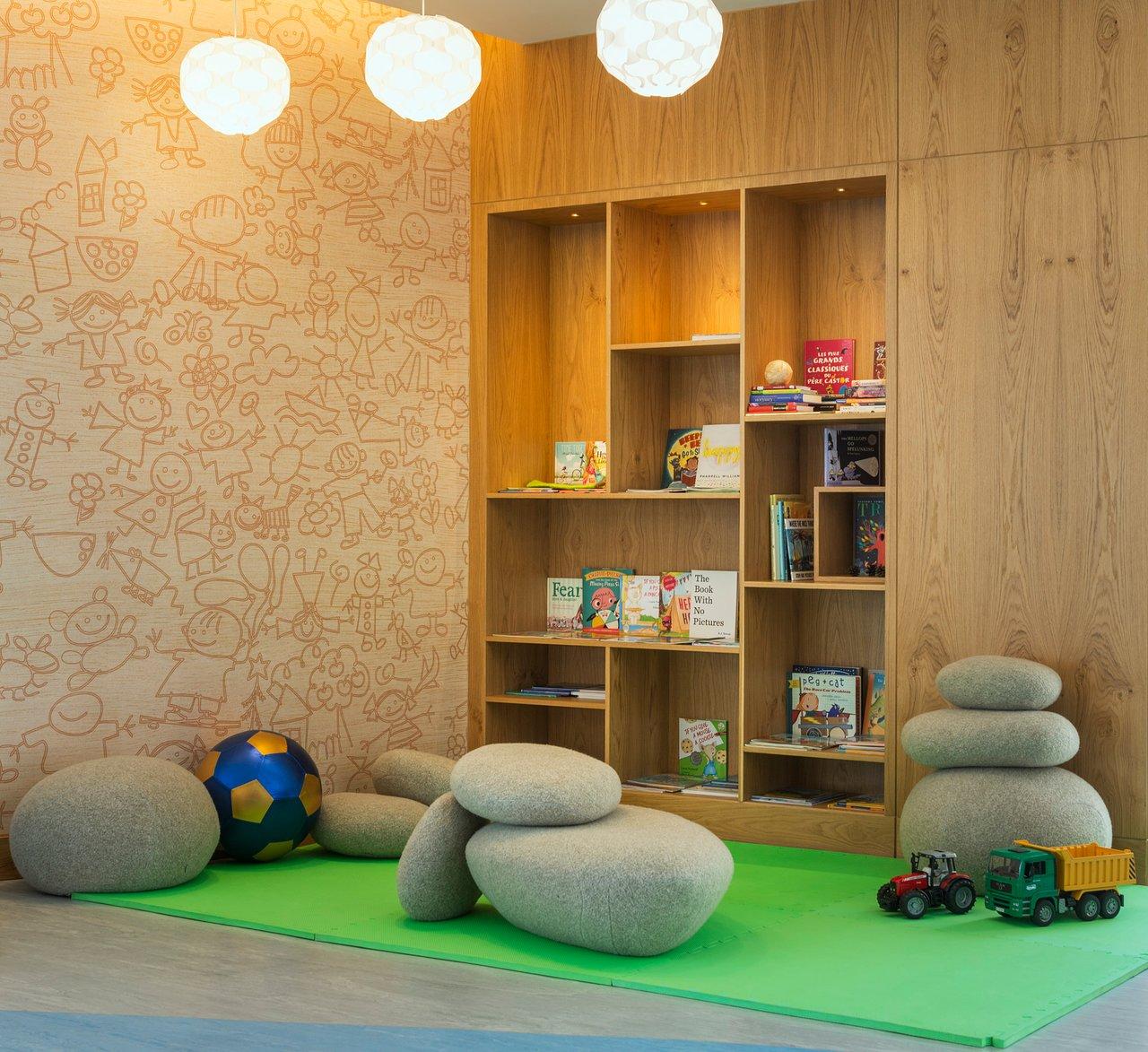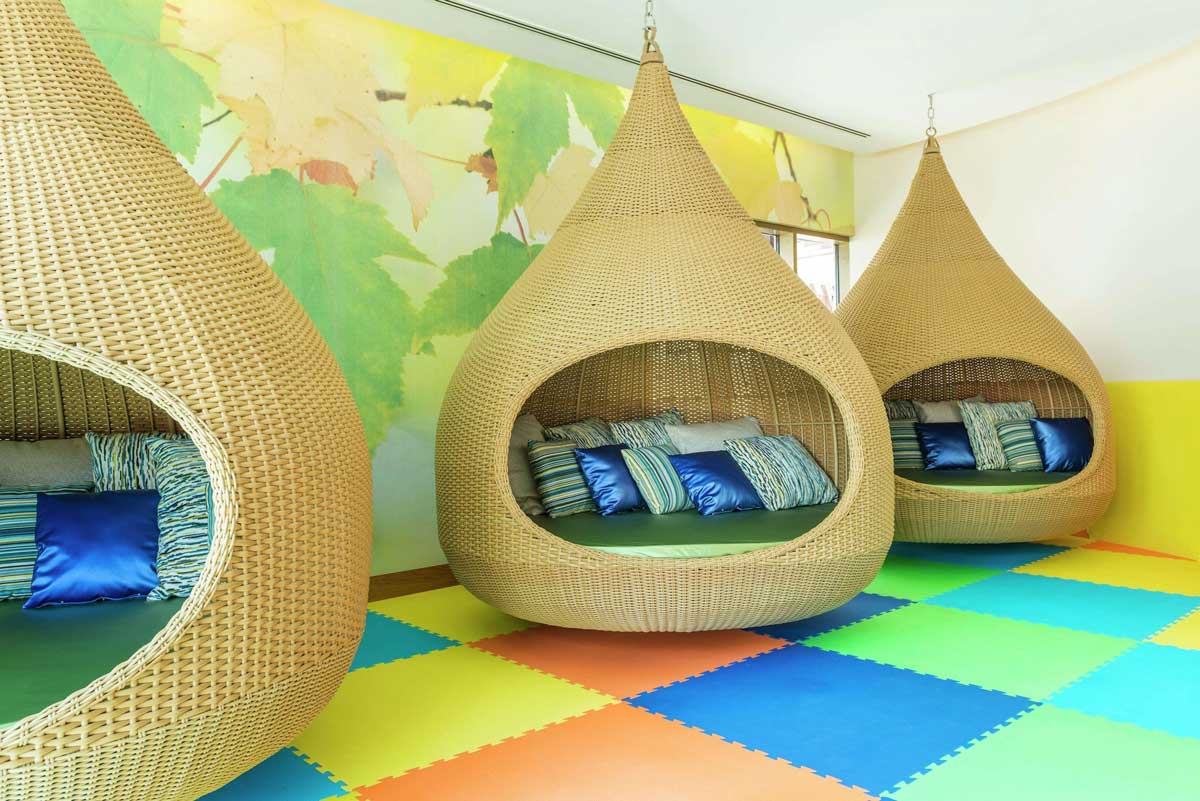 Children staying at the Habtoor Palace Dubai hotel have complimentary access to the Kids Club at the sister hotel, the Hilton Dubai Al Habtoor City hotel, which opens from 8am to 8pm daily. Catering to all ages the Kids Club is bright and cheerful with a range of games, toys and activities.  You can read about the Kids Club at Hilton Al Habtoor City by clicking on the button below:
Hilton Dubai Al Habtoor City Kids Club