The Kids Club at the Hilton Dubai Al Habtoor City hotel is open daily from 8am to 8pm, giving parents some time to enjoy the spa and the other facilities of the hotel, maybe take a sightseeing tour or do some much needed retail therapy. The Kids Club is complimentary to any families staying in the hotel. The Hilton Dubai Al Habtoor City hotel is one in a complex of three Hilton Hotels, the Kids Club is located in the Hilton, a short walk from the Hilton Dubai Al Habtoor hotel.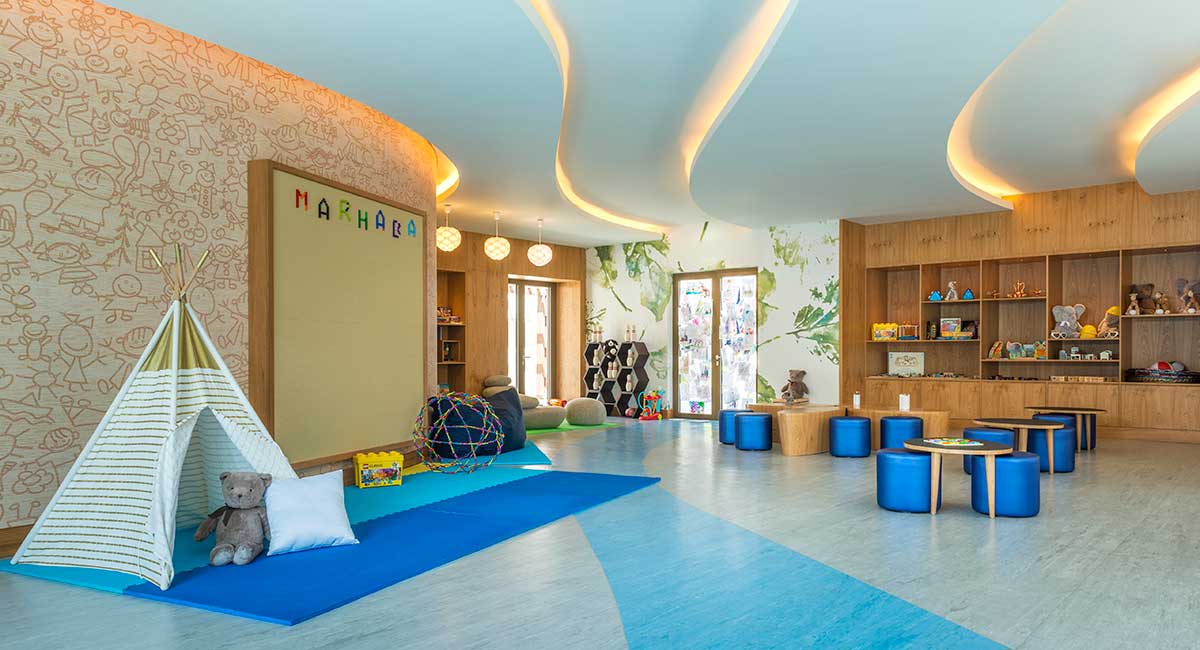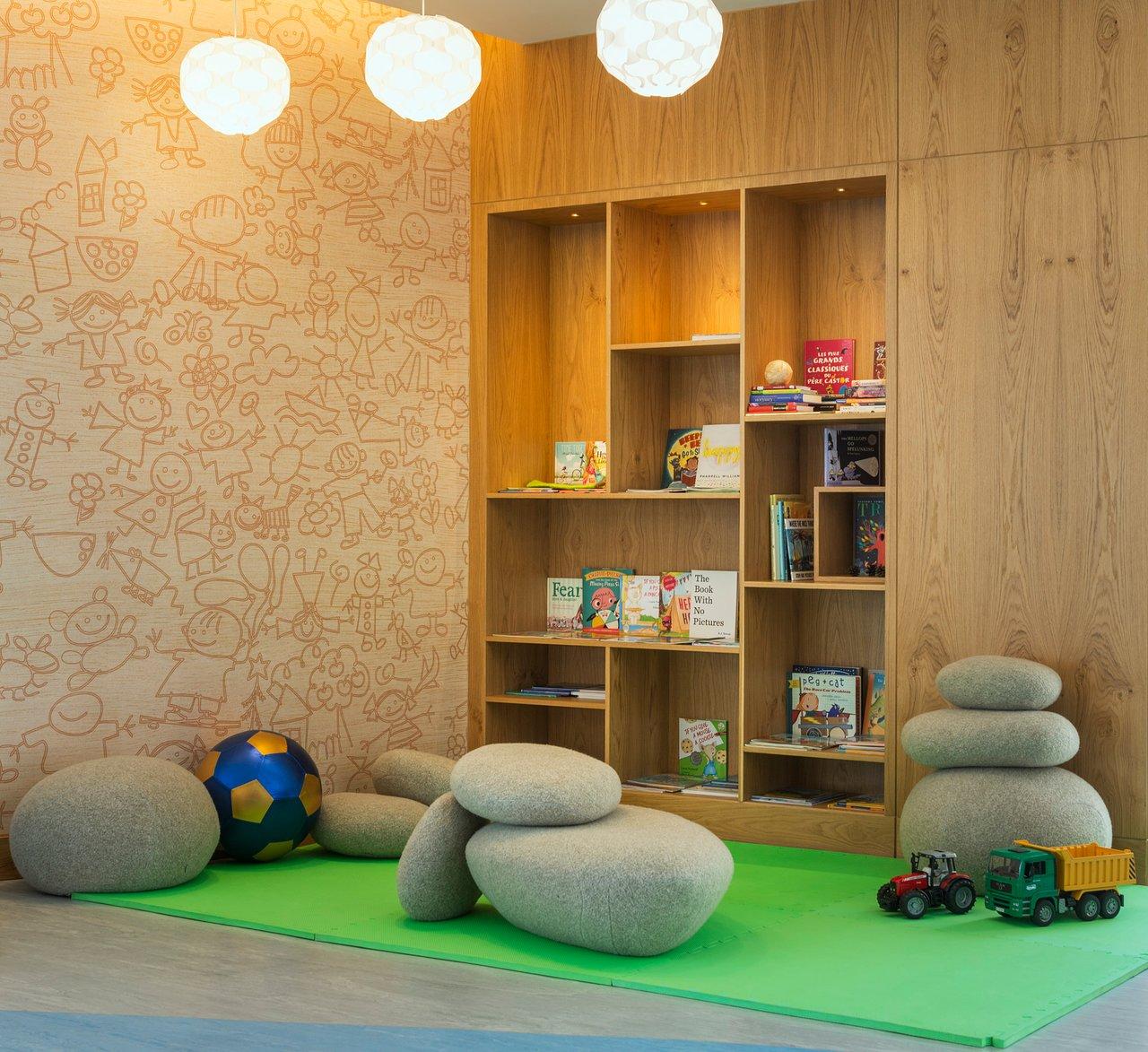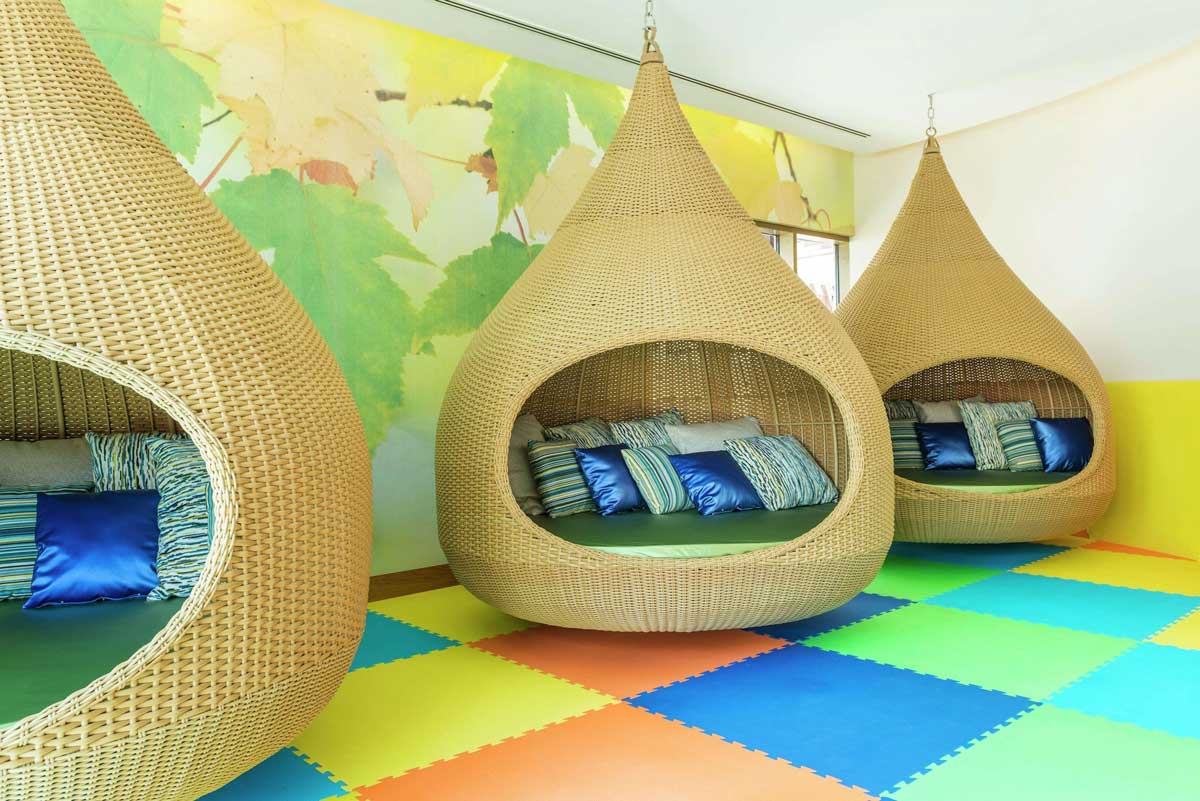 The Hilton Dubai Al Habtoor City Kids Club has two dedicated staff members in the club at all times, ensuring children are safe and secure. The staff engage with the children, encouraging play. It is important to note that children under the age of three must be accompanied by a parent or a sibling, who is at least twelve years old or older. Children attending the Kids Club must be toilet trained, unless they are accompanied by an adult.
There are meals available, which parents can order for their children attending the Kids Club from the Firefly restaurant. The Kids Club is thirteen square metres, a large space which has room for free play, PlayStation games and watching movies to a small nap room. The outside area has a large eighteen-foot pool, with is 0.5 metres deep, there is also a sandpit, enabling the children to play outdoors and get some fresh air.
Catering to All Ages
The complimentary Kids Club at the Hilton Dubai Al Habtoor City hotel caters to all ages. The large, open and bright space is lined with cabinets, filled with games, puzzles and toys the children can enjoy. There are plenty of tables with soft chairs, where the children can sit and read or play games.
For the younger children, the ball pool provides a safe place to have some fun. For older children there is a PlayStation games area and TV area with a wide choice of movies available.
An example timetable of the Kids Club can be seen below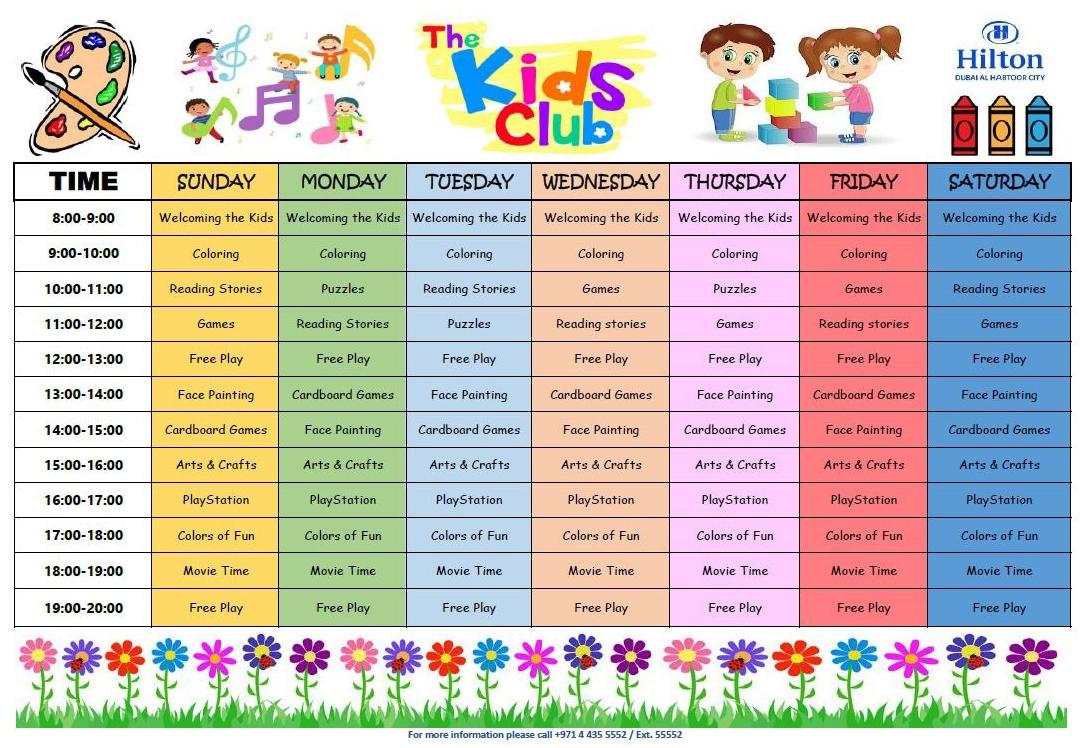 Bright and Airy Space Overflowing with Games and Toys
The nap area is beautiful, with large enclosed wicker bubbles with soft cushioning and pillows, suitable for younger children, while the main area has white tiles and light wooden cabinets, which make the space feel bright and airy. Combine the bright blue stool chairs and the large swimming pool with ample shade for those hot days.
The outdoor sandpit offers hours of fun. Children enjoy free play with no scheduled activities. It provides a safe haven, enabling parents to relax and rejuvenate when visiting Dubai.