The Kids Club at Hilton Kuwait Resort, known as Kids Paradise, opens daily from 12pm to 9pm, catering to children of all ages, along with teens. Children under the age of twelve must be accompanied by a parent at all times. There are team members on shift, based on need, providing younger guests with quality service and fun experiences.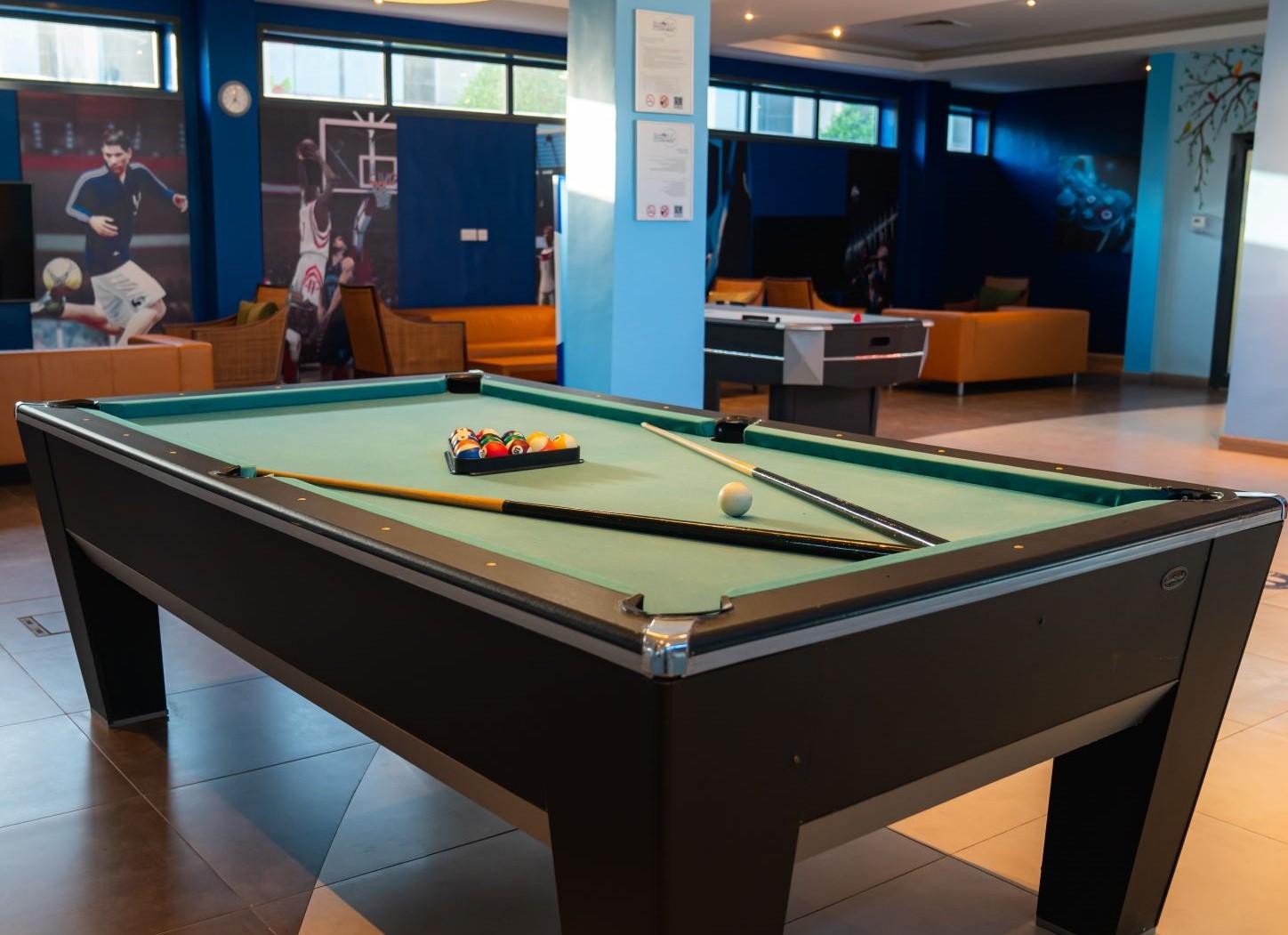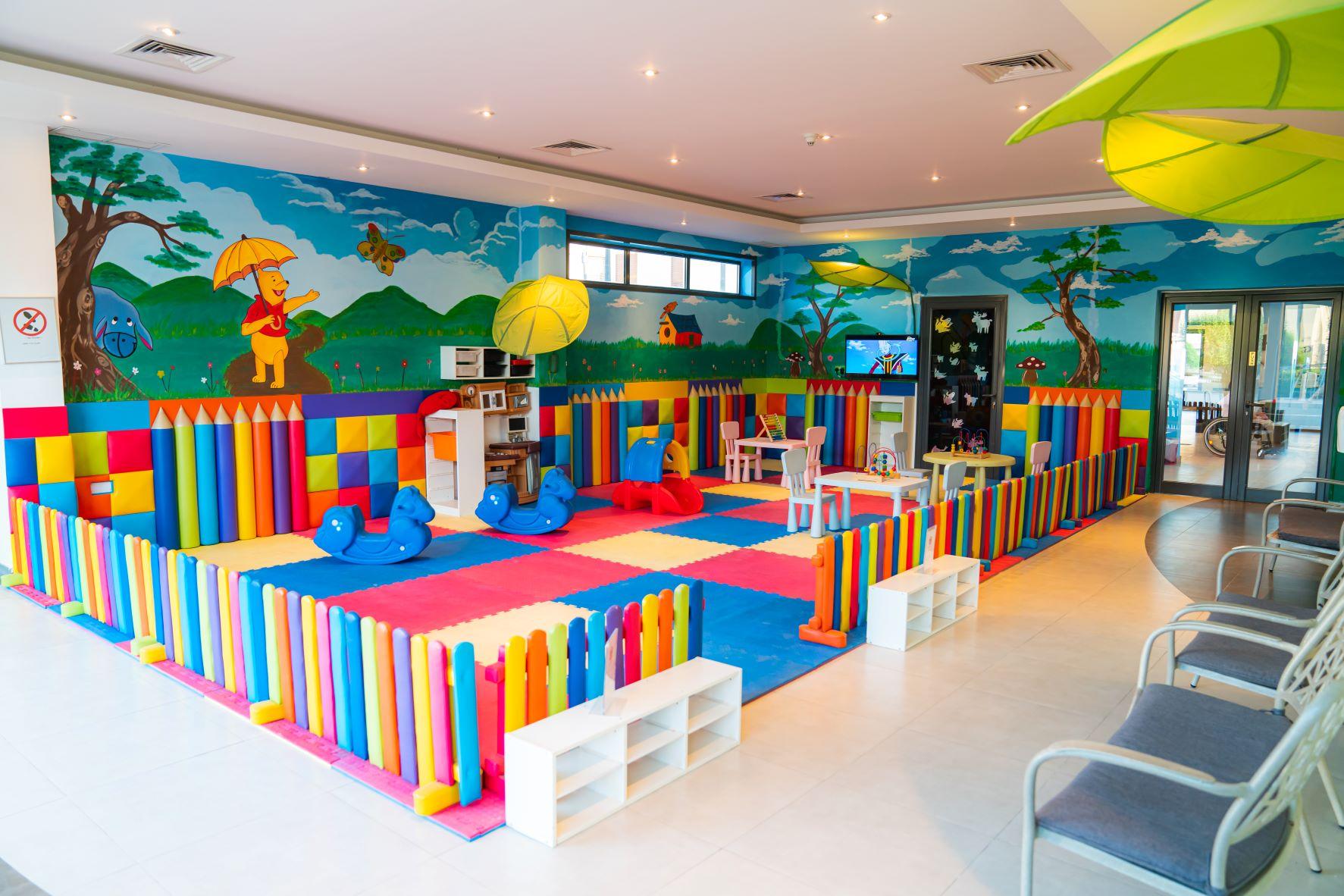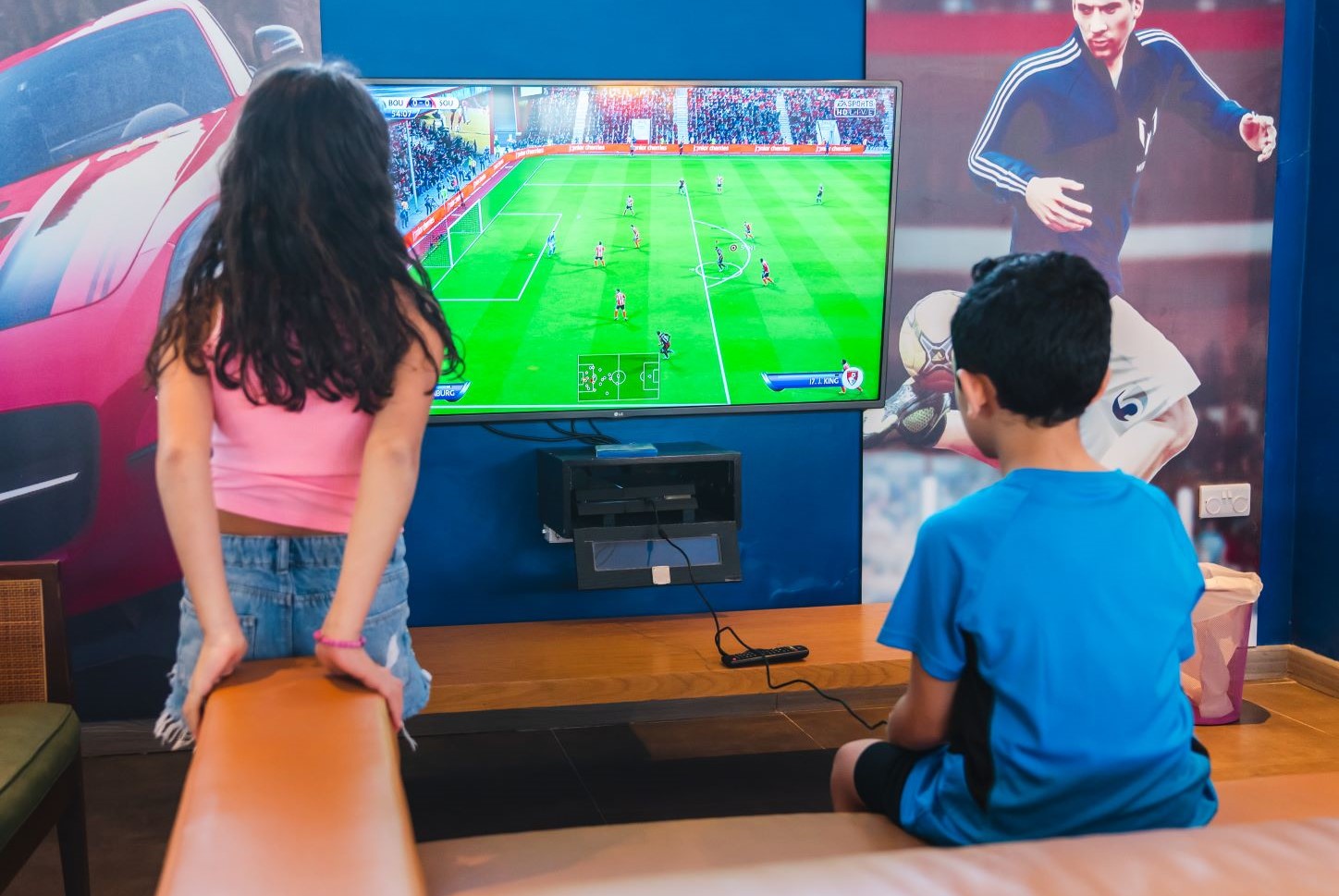 The Kids Club at Hilton Kuwait Resort offers younger guests everything they need to keep them occupied with age appropriate games and toys. There is Playstation games and billiards for younger children, along with air hockey, foosball and table tennis.
Advanced Reservations Required for Certain Games
Unlike other Kids Club, there are time limits for each game, which must be booked in advance. This includes billiards and Playstation in forty minute slots, air hockey in twenty minute slots and foosball and table tennis, which is complimentary, along with the outdoor playground, which includes slides and swings, which is complimentary.
The Playstaton games and Babyfoot and Air Hockey is only available to children aged eight and over, while billiards is only available to teens aged sixteen and over. Reservations are required and the price varies based on duration.
Large, Bright and Spacious
The Kids Club at the Hilton Kuwait Resort is large, bright and spacious. There is no shortage of natural light flowing into the indoor club area. The areas are separated with large rooms where teens and children can play air hockey, billiards and table tennis. The area for younger kids is brightly decorated and fenced with rocking horses, table and chairs for arts and crafts and a wide range of toys and games to keep children occupied for hours.
The Playstation area offers a large television and comfortable sofa, where children can play their favourite console games. For younger children there is kids entertainment, bouncing castles, games corner and an outdoor playground with climbing frame, slides and more.
This resort is family friendly and have also included a family pool, where children can swim and cool off during the day in safety, under the watchful eye of their parents. The Kids Club is a place to stay engaged and entertained, letting off steam, giving kids a break from the guest accommodation and enabling them to make new friends with other kids in the hotel.
While there are team members on site in the Kids Club, children under twelve must still be accompanied by a parent. There are ample chairs for parents to sit and relax while their children make use of the fun and engaging space.