The executive club lounge at Hong Kong Disneyland Hotel, known as Kingdom Club, opens daily from 7am to 10pm, for your convenience where you can enjoy exclusive privileges. Enjoy four complimentary food and beverage presentations, including:
Magical Beginnings from 7.30am to 11am with a choice of hot breakfast items, fruits, cereals, pastries and beverages
Leisure Moments can be enjoyed from 11am to 7pm with a range of cookies, whole fruits and beverages
Sunset Hours can be enjoyed from 5pm to 7pm with a host of beers, wines and appetizers
Indulge in Sweet Endings from 7pm to 10pm where you enjoy cookies, whole fruits and beverages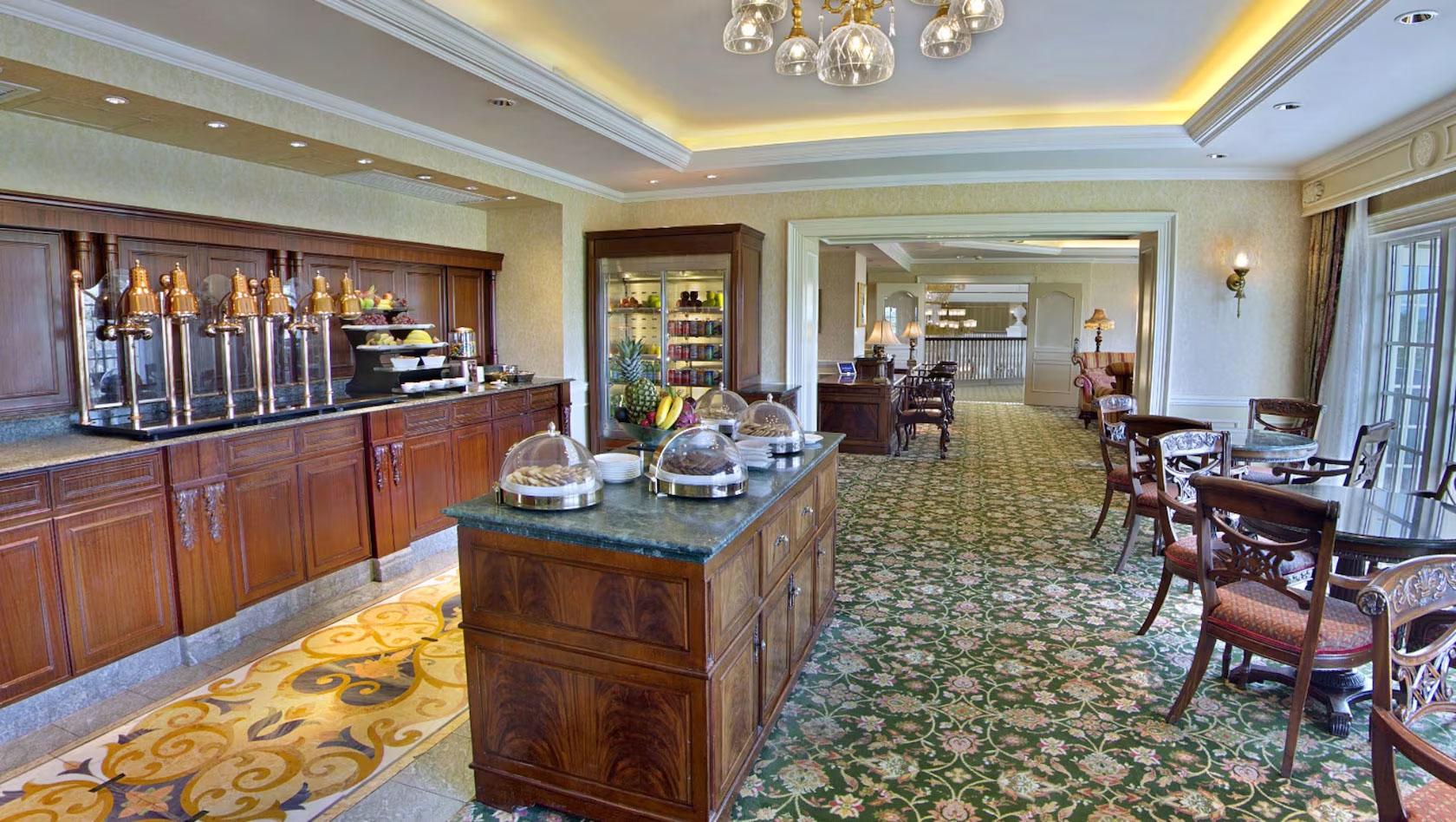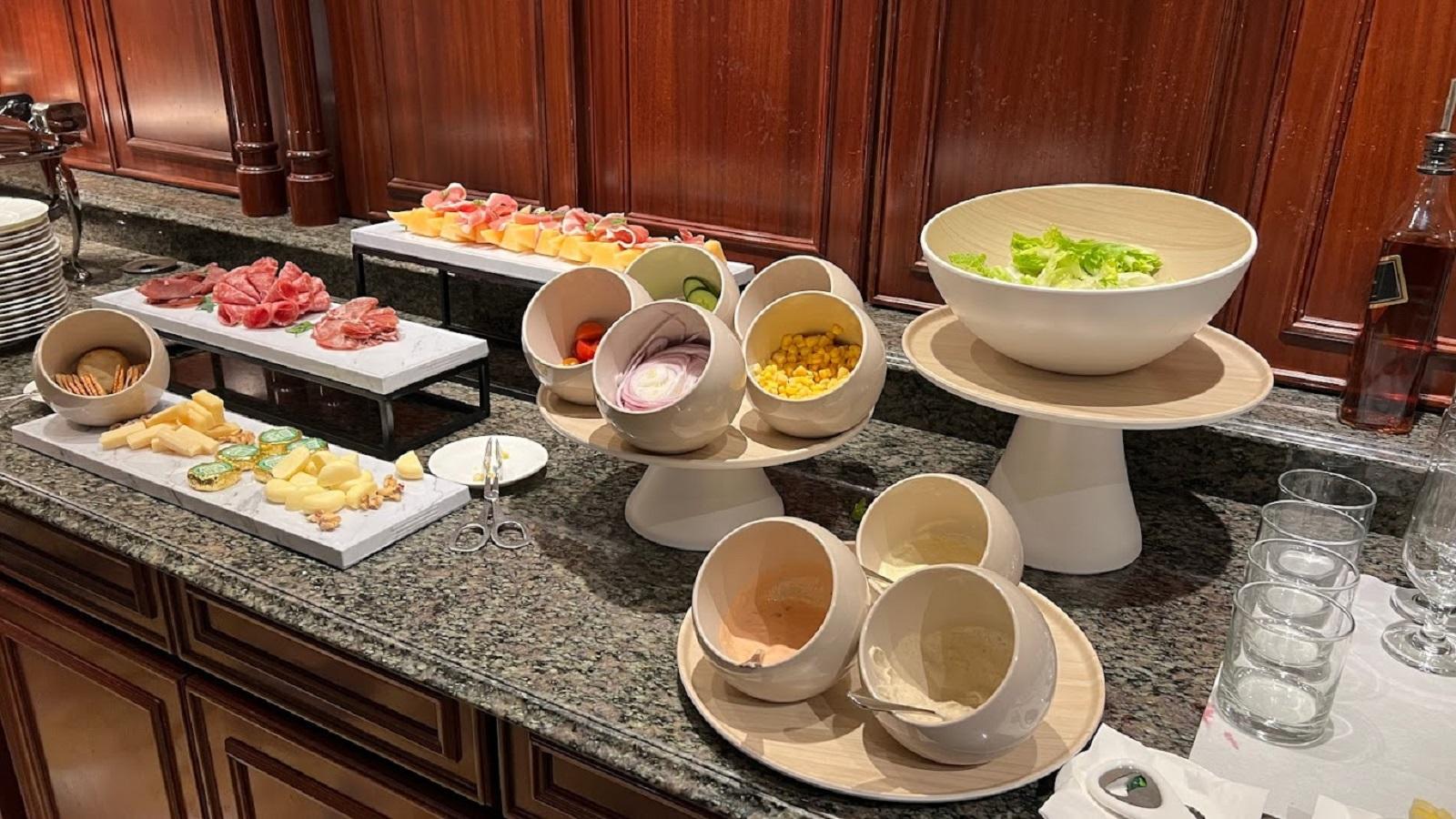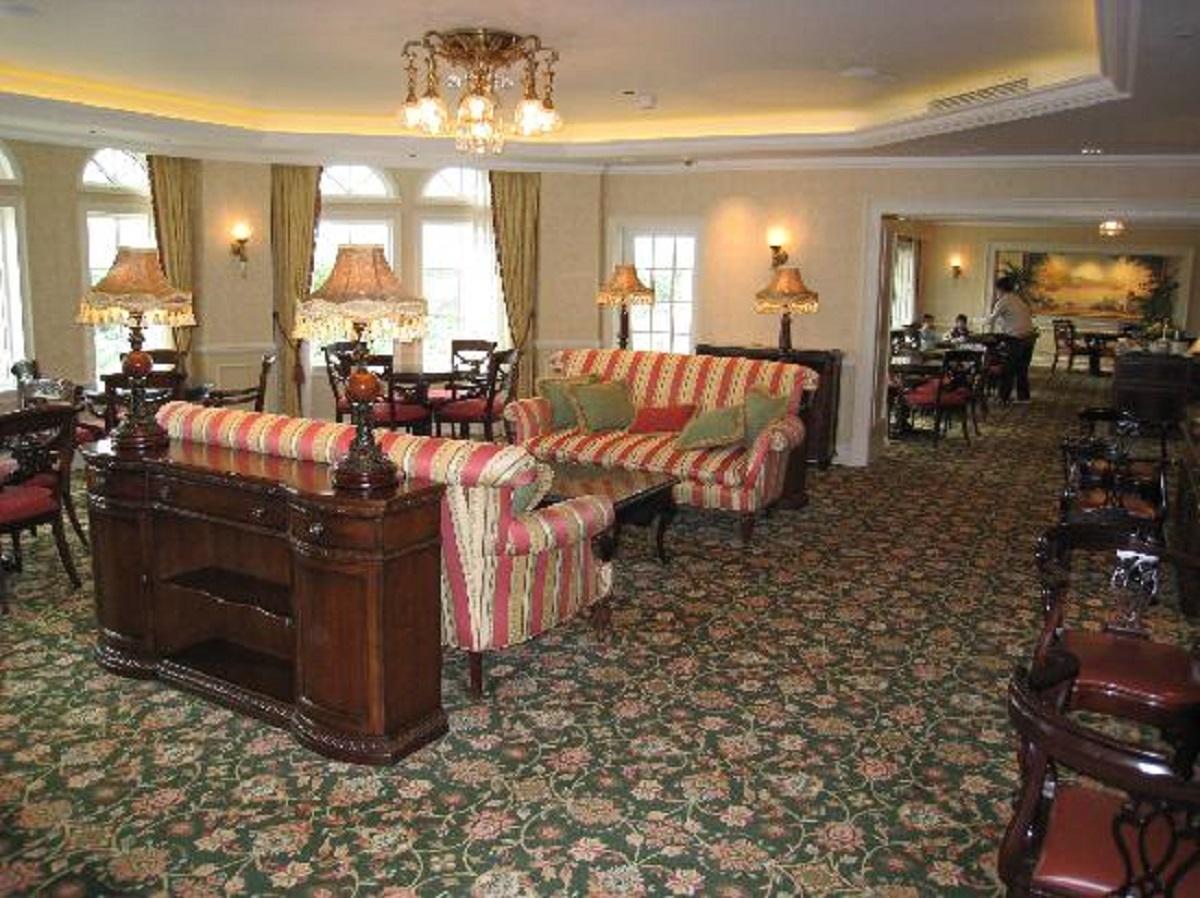 The executive club lounge at Hong Kong Disneyland Hotel offers an elevated guest experience to guests staying in the hotels Kingdom Club Rooms and Suites.
Exclusive Personalised Benefits
As an executive club lounge guest, you enjoy a range of exclusive and personalised advantages to make your stay more comfortable and enjoyable. The executive club lounge team are on hand to assist with all your unique guest needs from providing you with car hire services, child care services to front desk services.
Catering to business and leisure travellers, the executive club lounge team can assist with attraction information, package shipping, park ticket bookings and resort information. They offer a personalised and private concierge service to ensure you get to make the most of your stay at the luxurious Hong Kong Disneyland Hotel. In addition to this, your first round out of your in-room mini bar is complimentary.
Large Warm and Welcoming Executive Club Lounge
Keeping up with the Victorian feel of the hotel, the executive club lounge does not disappoint. This is a large executive club lounge with separated areas, furnished n dark wood with warm carpeted, giving you a welcoming feel. The wooden welcome desk offers front desk services and private concierge services.
There is ample seating whether you want to dine, work, relax or meet with family or colleagues. The food island with side counter is overflowing with delicious delights, while the large fridge offers you a wide selection of beverages, all offered buffet style. Even with the dark wood furnishings, this executive club lounge is light and bright with an abundance of natural light.