Hotel Nikko Bangkok offers a bright and spacious executive club lounge, located on the twenty first floor of this luxury hotel. The executive club lounge is open from 11am to 8pm daily, providing you with four complimentary food and beverage presentations daily. These presentations include:
Breakfast is available in Oasis Restaurant on the sixth floor from 5.30am to 10.30am Monday to Friday and 6am to 10.30am on weekends. You can also choose an in room breakfast from 5.30am to 10.30am
Enjoy complimentary non alcoholic beverages and snacks throughout the day from 11am to 8pm
Afternoon Tea is offered from 2pm to 4pm
Evening cocktails are available from 5pm to 7.30pm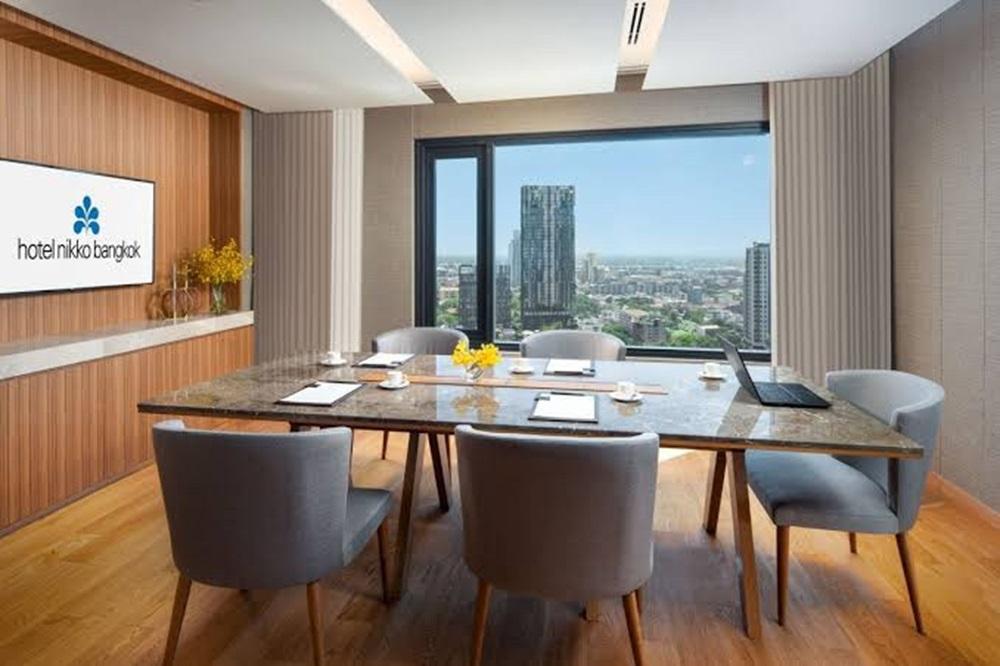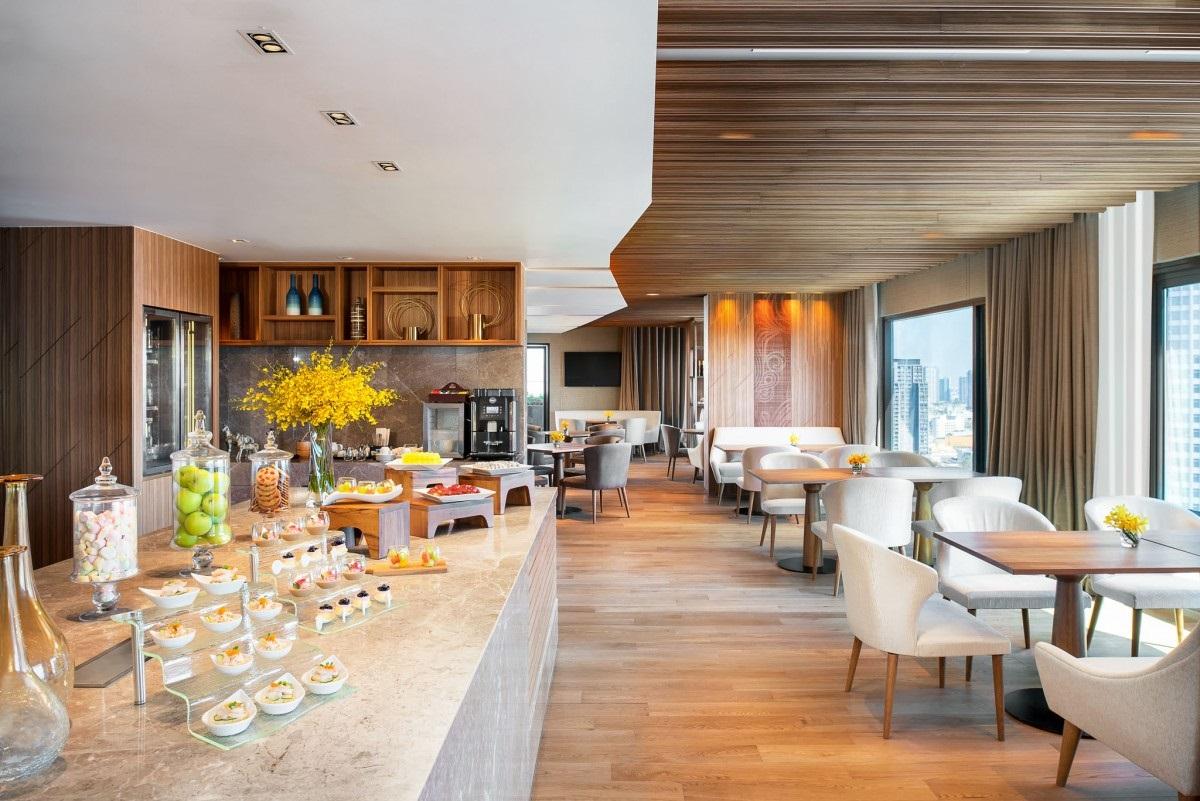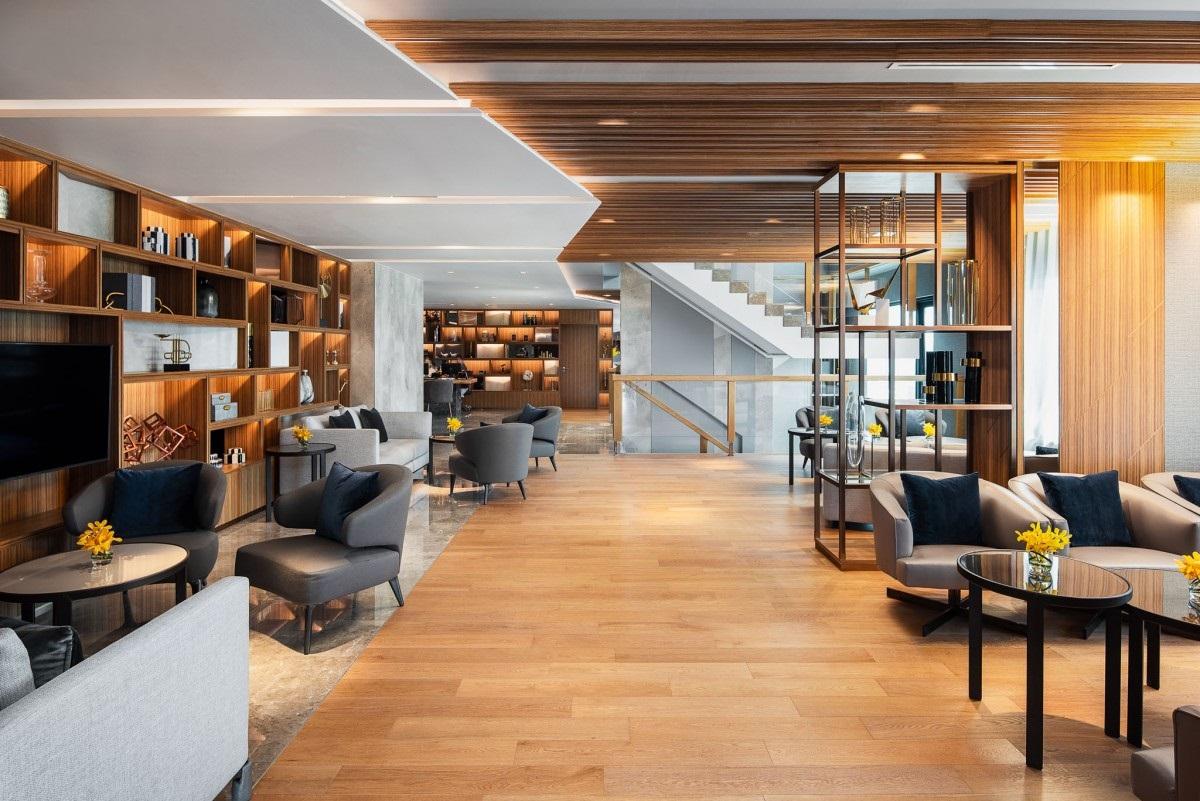 This modern and comfortable executive club lounge offers exclusive and complimentary access to guests staying in any of the Hotel Nikko Bangkok club level guest rooms and suites.
Superb Benefits for an Elevated Experience
Hotel Nikko Bangkok executive club lounge caters to business and leisure travellers, offering superb benefits to ensure you enjoy an elevated guest experience. From the unlimited local calls to the complimentary late check out until 2pm, you will be happy you chose a club level guest room and suites.
As an executive club lounge guest, you also enjoy a thirteen percent discount on laundry services, Japanese Yukata are offered to ensure your comfort during your stay and business travellers can take advantage of the one hour use of the meeting room per day, subject to availability.
Tastefully Decorated, Spacious and Light
This executive club lounge has been tastefully decorated, making the most of the floor to ceiling windows and abundance of natural light. It is bright and spacious offering ample comfortable seating to work, relax or meet with colleagues or friends. It is the perfect place to relax with a book in the afternoon or enjoy an evening cocktail before heading to one of the on-site restaurants for your evening meal.
The executive club lounge boasts light wooden floors, a large food island overflowing with delicious delights and well appointed tables and chairs that provide you with some privacy if you want to hold a discreet chat with a colleague. The spacious meeting room can accommodate eight people, enjoying spectacular city views from the large windows.