How to enjoy a fun-filled, stress-free holiday with your family, by choosing the right kid's club
Vacations are typically a time to unwind and forget about your worries and the stress of work, but travelling abroad with young children can be very difficult (sometimes exhausting), and if you don't plan your family holiday properly, your long-awaited dream holiday might end sooner than you anticipated.
Although your kids are probably most excited about the family vacation you have planned, you already know that their excitement will soon wear off and they will become incredibly bored within the first few days, especially if there is nothing to keep their young minds stimulated while on holiday.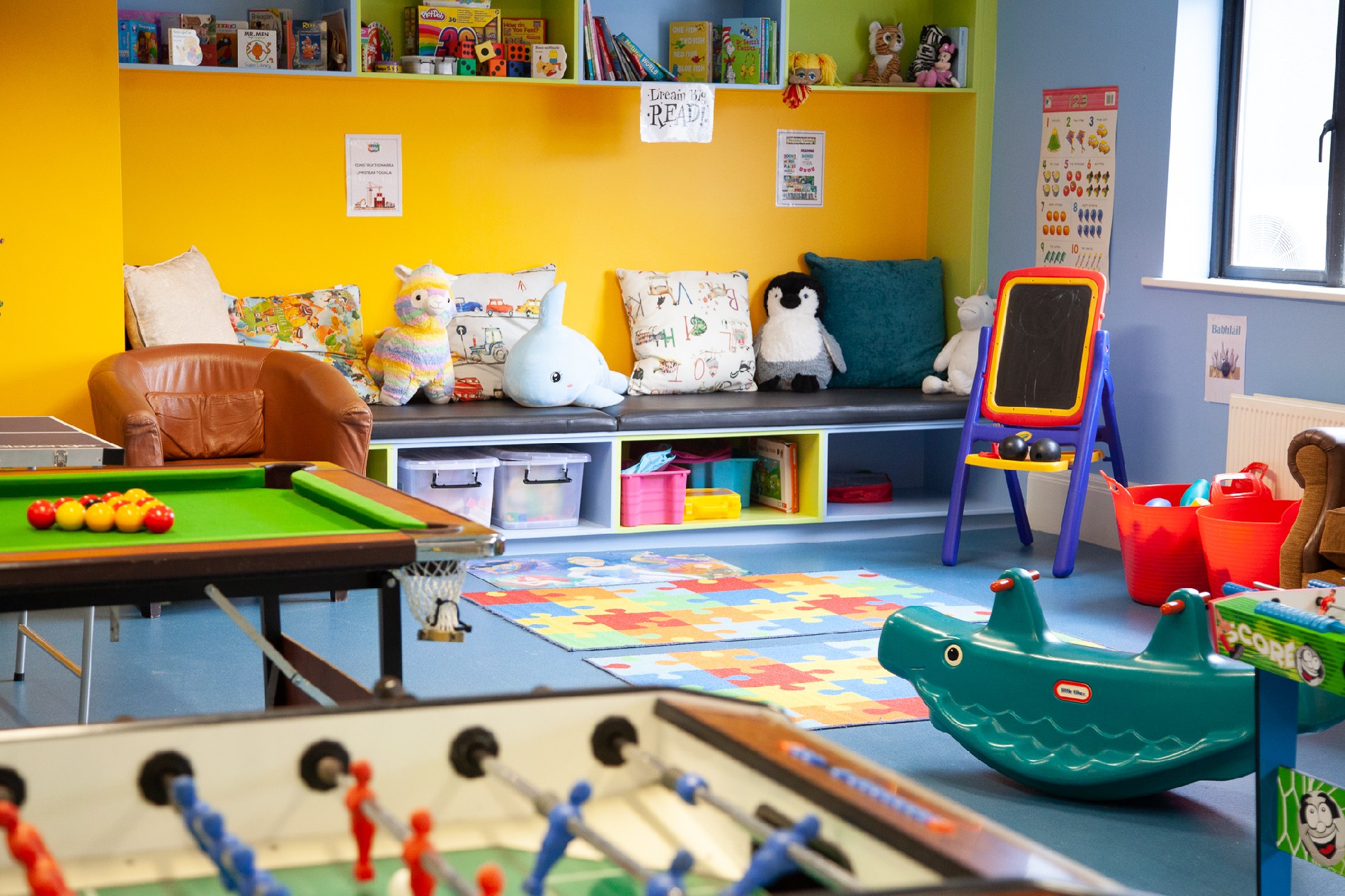 Image: Choosing a hotel or resort with a kids' club is the best way to completely remove the stress from your next family vacation.
Most kid's clubs are jam-packed with child-friendly activities, and depending on the hotel or resort, some even offer the services of a babysitter or two for a few hours a day, so that you can relax and enjoy your vacation.
In this article, we will be discussing the importance of kid's clubs, but we will also highlight a few of the best kid's clubs, and we will tell you why more families with young children, love Club-Med Resorts in particular.
How does a kid's club work?
If you have young children, it can be quite difficult to plan the ideal holiday in sophisticated destinations like Dubai, New York, Mexico City, Cancun, or even the Riviera Maya. Young children generally require a lot of stimulation, and even when they are on vacation, they need a lot of amusement and activities to help them burn off some of the additional energy they generate daily.
For the benefit of the family group, some hotels and resorts grant paying visitors access to extra amenities like kid's clubs. Kids' clubs are exactly what they claim to be: a safe environment where children can engage in their favourite activities while their parents enjoy a well-deserved break. However, not all kid's clubs are the same, so it is vital to take a few factors into account before making a hotel or resort reservation.
If you don't look for high-quality, age-appropriate activities, your kids will become bored in a day or two. It is therefore recommended that you find hotels or resorts that provide a wide range of kid-friendly activities, like arts and crafts, food parties, fishing, talent shows, beach activities, and so on.
Some of the best kid's clubs in the world
Most people anticipate high-quality supervision at kids' clubs and there are many respectable hotels and resorts across the world that meet the necessary safety standards when it comes to kids' clubs, but it is still up to you to conduct some proper research beforehand. For this article, we can recommend the following kid's clubs with confidence:
Sofitel, The Obelisk Dubai Kids Club (Astrokids),
The Palm Kids Club (The Atlantis)
Eden Roc Cap Cana, Dominican Republic,
Kimpton Seafire, Grand Cayman,
Chewton Glen, Hampshire, (UK),
Four Seasons Orlando, Florida
Soneva Kiri, Koh Kood, Thailand
Belmond Reid's Palace, Madeira, Portugal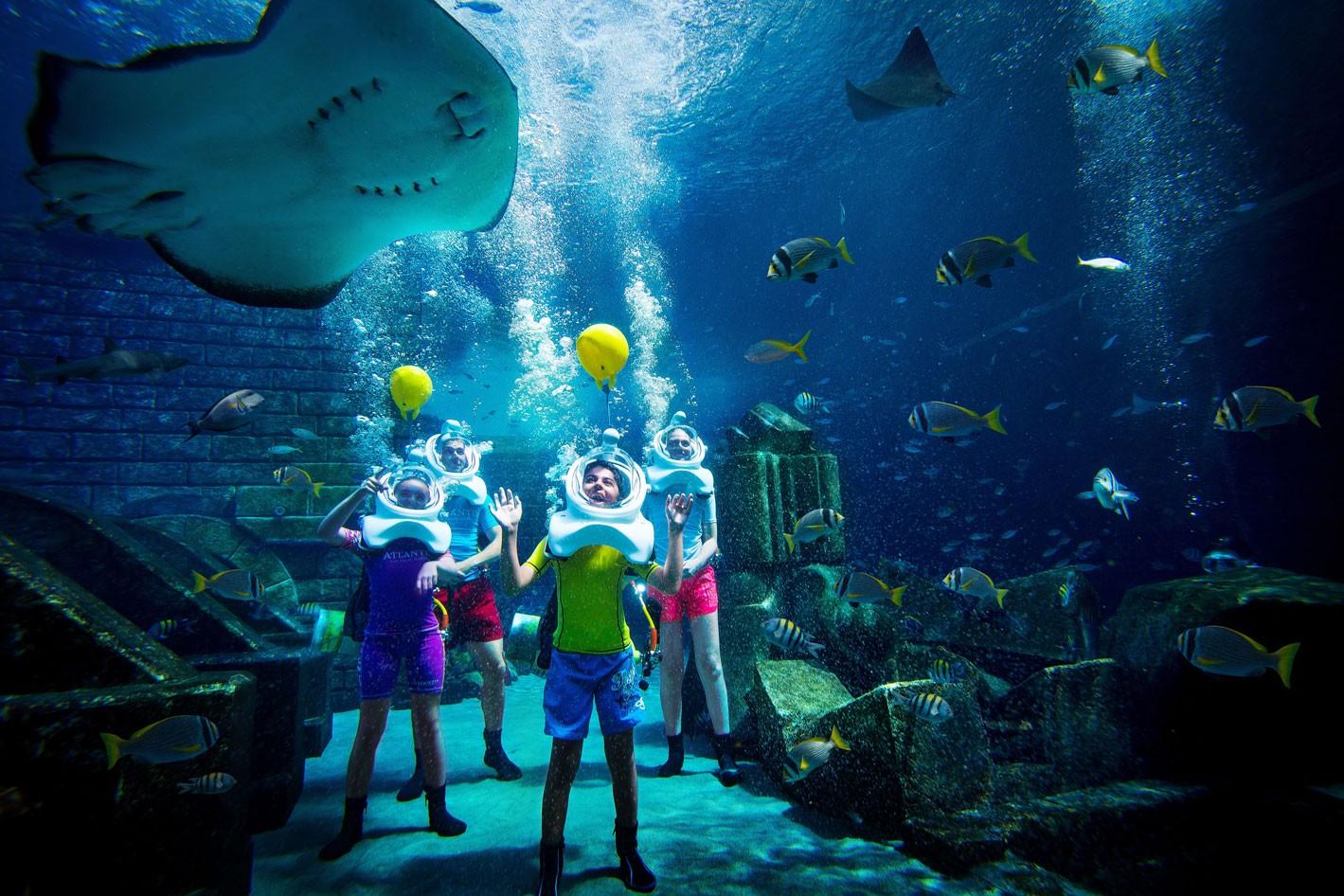 Image: The Atlantis Explorers Club (The Palm) in Dubai is a great example of what parents should expect from a kid's club.
Club-Med Resorts offer entertainment for the whole family
Club-Med Resorts are specially designed to make sure that the whole family is entertained throughout their stay, and the best part is that they can do so in a beautiful, relaxing environment that allows everyone in the family to appreciate each other again and spend some quality time together.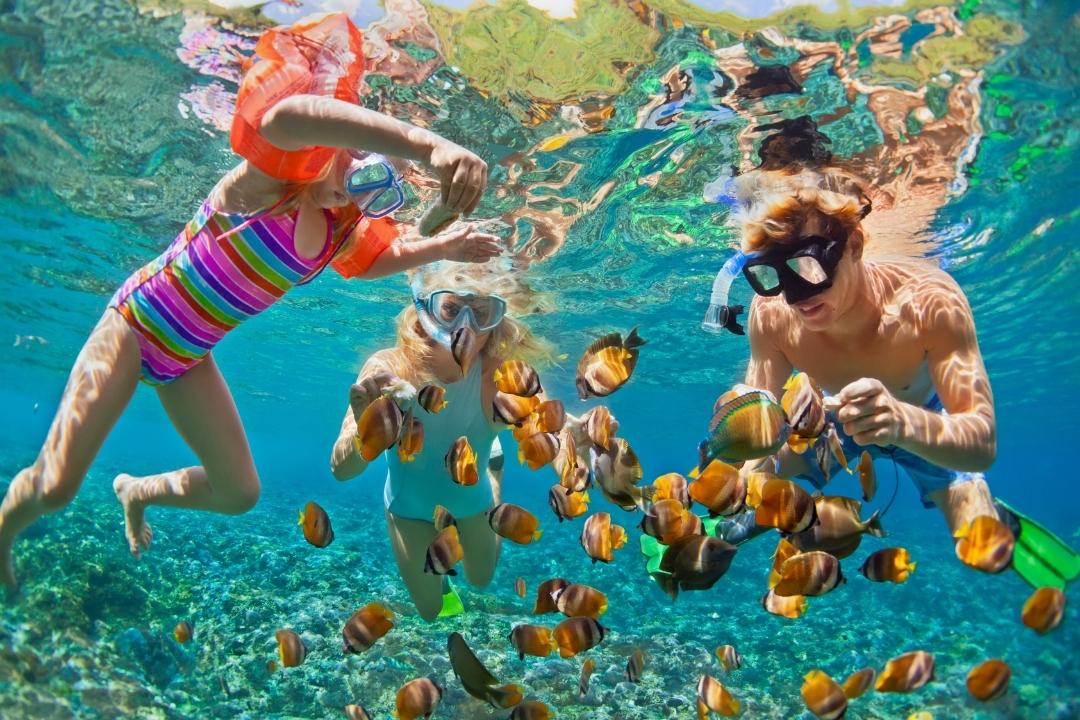 Image: Club-Med resorts and many luxury five-star hotels in the UAE are extremely popular among families, as their kids' clubs offer a variety of activities for children of different ages, such as marine life encounters, for example.
Club-Med resorts are extremely popular and one of the main reasons why people choose them is because they can be found in no less than 70 different countries. With Club-Med, people are allowed the opportunity to travel across the world and explore new and exciting places with their families. There is also no time for any family member to get bored while on holiday, thanks to the variety of activities offered by Club-Med resorts. This includes, among other things, ski adventures in the French Alps, visiting the Mayan ruins in Mexico, or even just having a good time at the beach while on an island holiday.
There are countless possibilities, and no matter which country you decide to travel to, the courteous staff members and top-notch services you will receive from some of the best hotels and resorts in the world, will always make you want to return for a fun-filled, relaxing holiday.