Experience the best of Japan
Japan is a one-of-a-kind world destination, and even if you only travel there to experience their culture, it makes for a wonderful family trip. Japan has more than a dozen UNESCO World Heritage Sites, no less than 6,852 islands, and also the world's shortest escalator (four steps in total). It is, of course, also the origin of Sushi. But where do one start, once stepping off the plane?
Tokyo is the world's largest metropolis with its 37 million residents, and when travelling to this lively city, there are a plethora of things to tick off your to-do list, such as a tour of the Owakudani Valley and a visit to the Tsukiji Fish Market. Shortly before Covid-19 came knocking on the world's door, Japan also hosted the Rugby World Cup in Tokyo, which drew even more attention to the magnificent country and its people.
However, with some great planning and a suitable to-do list, you can enjoy so much more of the country, and we are pleased to assist you in making that your travel to-do list, with this guide.
Eat seafood in Hakodate
When on vacation, one tends to eat more than normal because there's so much variety to choose from, including delicacies you've never tried before. Hakodate is well-known for its wonderful fish and is one of the best places to eat seafood. It is located on the island of Hokkaido, and while local residents visit frequently, few international tourists visit this location. The Japanese consume the most fish in the world, consuming 7,5 billion tons per year, accounting for 10% of all fish captured annually. While there, you can also grab the opportunity to go shopping in the Kanemori Red Brick Warehouse.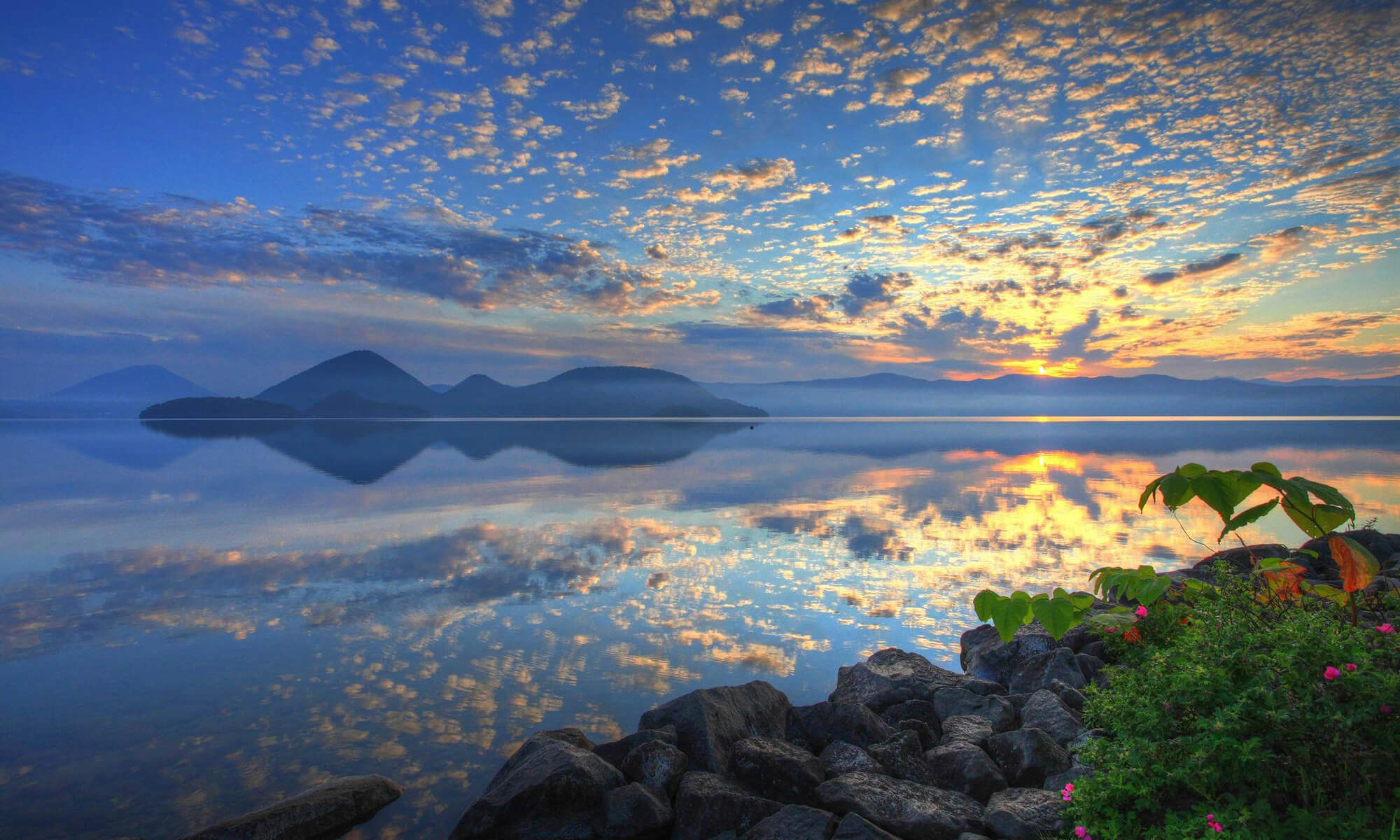 IMAGE: Lake Toya is a must-visit holiday destination when travelling to Tokyo. This lake is an almost perfect circle caldera lake, located between Hakodate and Sapporo and can be reached by train from Hakodate or New Chitose Airport, in around 90 minutes.
Relax at Lake Toya's hot springs
Shikotsu-Toya National Park has the volcanic lake, Lake Toya. This lake has a diameter of roughly 10 kilometres and is bordered by hot springs. It is great for a day of family relaxation in the lovely outdoors, where everyone can simply sit back, relax, and breathe in the fresh, clean and natural air.
Quench your thirst with an ice-cold, locally brewed Japanese beer
The Sapporo Beer Museum has been manufacturing beer since 1877 and has an excellent exhibition of Japan's beer production history. In addition to the beer museum, there is a Sapporo beer garden with a variety of eateries. When visiting this beer garden, you can sample the famous Jingisukan delicacy, named after Genghis Khan.
Visit Hiroshima
During World War II, an atomic bomb largely destroyed Hiroshima, a modern city on Japan's Honshu Island. Today, the Hiroshima Peace Memorial Park commemorates the 1945 atomic bombing and the ruins of Genbaku Dome, one of the few buildings left standing near Ground Zero, can be found in the park.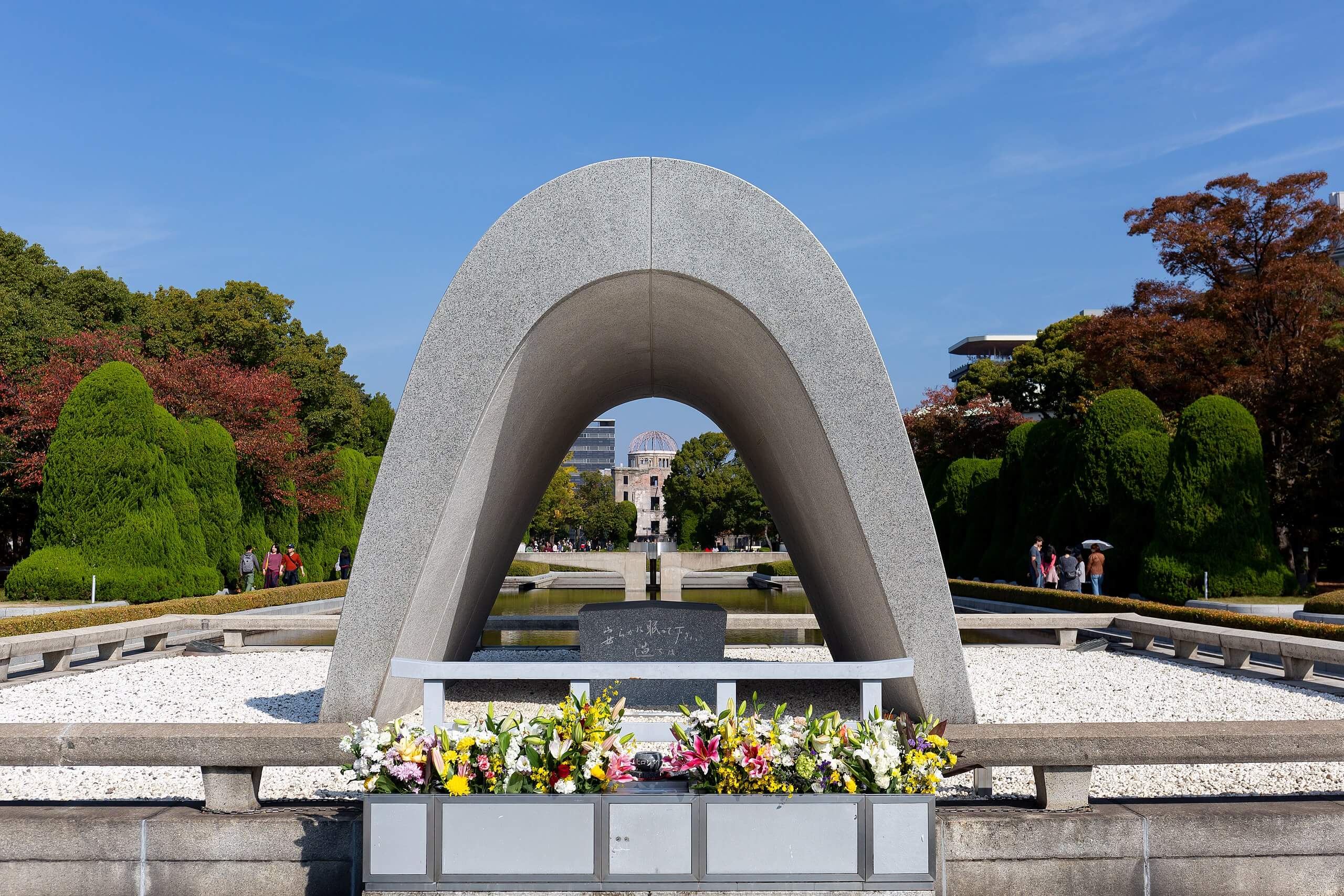 IMAGE: The Peace Monument (also known as the Atomic Bomb Dome) was created after the United States dropped the atomic bomb on the area in 1945, and it is by far one of Japan's most famous tourist attractions.
Experience Japan's robotic technology at its best
When it comes to robot technology, Japan is the world leader, and you definitely must see some of their robots when visiting this nation. There is no better place to experience this technology than Tokyo's Robot Restaurant. You will enter another universe where you will experience an amazing 90-minute performance three times a day, complete with laser lights, vocalists, dinosaurs, and robots.
IMAGE: The Robot Restaurant in Tokyo frequently hosts a sci-fi Japanese cabaret show starring some big robots. This show is proud and boisterous, and visually stunning.
See some local sumo wrestlers in action
You can also take a tour in Tokyo to see some local sumo wrestlers in action during their daily training regimen. There are various fitness centres located across the city where they exercise every day, and you will be allowed to witness this activity in many different areas of the city. The kids will have a great time on this adventure!
Virtual reality is another pastime that the kids will appreciate and enjoy. Japan is at the cutting edge of technology, and its virtual amusement parks are unique. The largest and newest park is located in Shinjuku and features a variety of attractions such as Ghost in a Shell, Dragon Ball, and Mario Kart. Another option is Zero Latency in Tokyo, which allows up to six individuals to use VR glasses at the same time. The VR Park Tokyo features games that allow you to stroll in a rainforest or run through a combat zone.
Where to Stay?
Consider staying at a Ryokan, which is a type of traditional Japanese hotel that has common facilities and shared bathrooms. Sleeping in a minimalist room on a futon (a type of mattress) or a tatami (Japanese straw mat) while dressed in a yukata (Japanese dressing robe) and slippers is an unforgettable experience and everyone will enjoy this. Some of these hotels even feature hot baths where you may get a true Japanese experience.
You've almost experienced all of Japan once you have had the above experiences! Lastly, remember to also try the sushi, tempura (deep-fried fish), sukiyaki (beef with soy sauce), yakitori (chicken satays), sashimi (raw fish with rice), and miso while you're there (fish or pork soup).