Fun experiences for the entire family
Holiday travel with children can be either a nightmare or the happiest time of your life. Due to our children's demanding temperament, there is typically no middle ground, but with proper planning and choosing the right travel destinations, like Italy for example, you can be assured of an enjoyable family holiday.
Children usually have less interest in historical sites, but Italy has some excellent attractions for children, like the miniature Viserba Leisure Park. The good news for parents is that there is also a theatre, a playground, a merry-go-round, and many fun rides inside the park. If you happen to be in Rome, you should also visit the Hydromania water park, which is located just outside of Rome. This park boasts a plethora of water fun and slides, making it great for the entire family. Overall, Italy is a lovely child-friendly country, and children are welcome practically everywhere.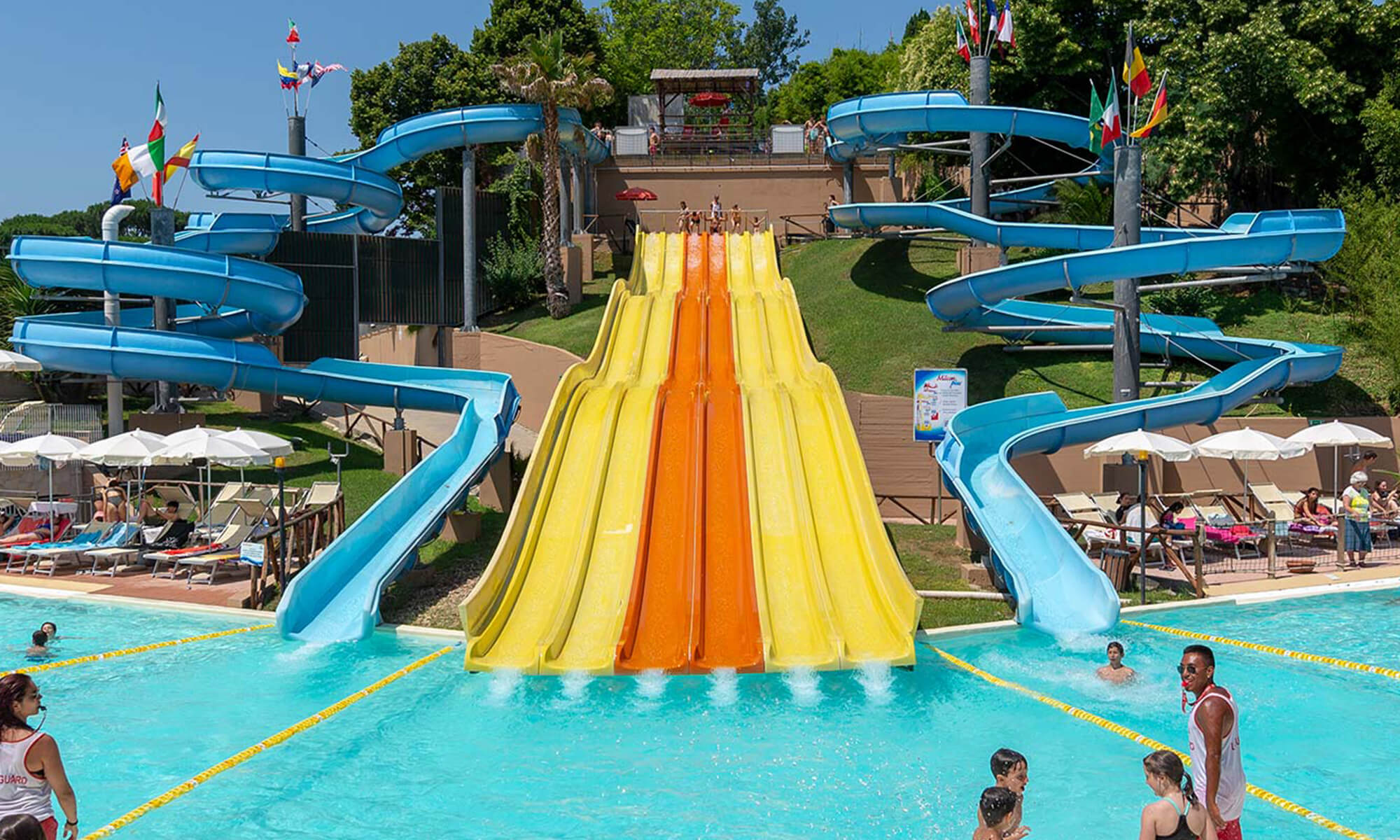 IMAGE: One of the biggest tourist attractions for families with young children, is the Hydromania water park in Rome
Rome is by far one of the most popular tourist destinations in Italy. With many ancient parks, ruins, parks, a few spooky locations, and even a children's museum, there is no reason why you should not add this country to your bucket list.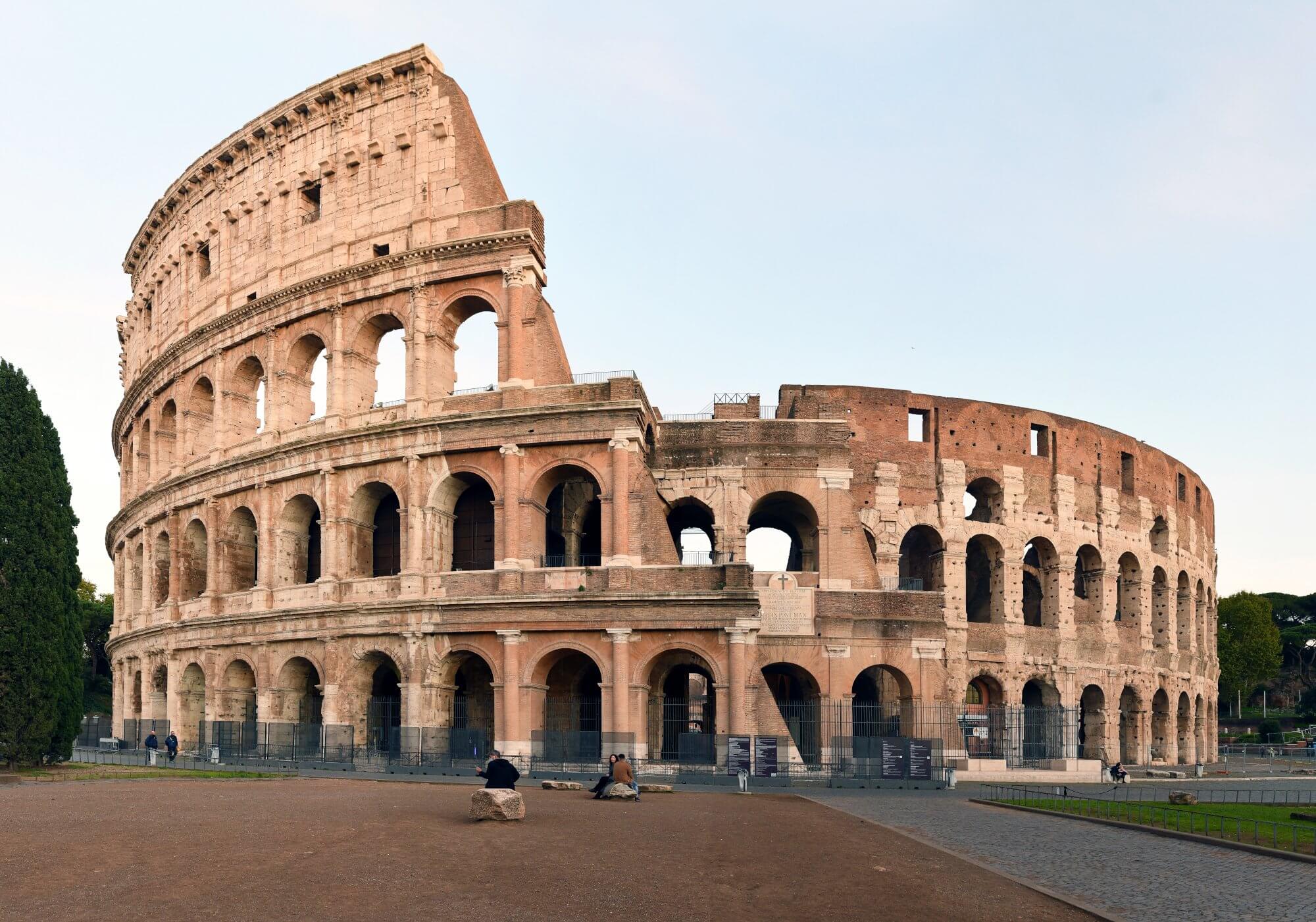 IMAGE: The Colosseum in Rome, also known as the 'arena of death', is a timeless monument, as proven by this image, and the inset of an antique work of art.
Rome is certainly a great family holiday destination, and if you are travelling with children, you should not miss out on seeing the Colosseum. The Colosseum is a unique example of ancient Roman Empire architecture and engineering, and it is still one of Europe's most popular tourist destinations today. However, horrors were committed here at the time. It is estimated that around 500,000 people died in the historic games at the Colosseum, while over a million wild animals were murdered.
Former gladiators were once forced to battle each other inside the Colosseum until one of them was gravely injured or killed. The life of a valiant warrior was occasionally spared, but when the emperor signalled with his thumb down, the triumphant gladiator had to finish off his opponent. An arena official would use a club to ensure that the losing warrior was dead, before being pulled through the gate of death with hooks.
Other spectacles or events that took place in the Colosseum, were fights between dwarves and persons with physical disabilities. Today, this massive edifice simply delivers a quiet testimony of what really happened behind its great walls.
Enjoy the sunlight, blue water and tranquillity of Lake Garda
Lake Garda in northern Italy is an excellent destination for family vacations. The lake's southern end features good sandy and pebble beaches, and the lake's pure water is ideal for boating and swimming. Ferries are an enjoyable way to explore the lake, and this part of the city also features some thrilling hiking paths, historical castles and small towns. There are also several amusement parks close by, including Gardaland, which is arguably Italy's best amusement park.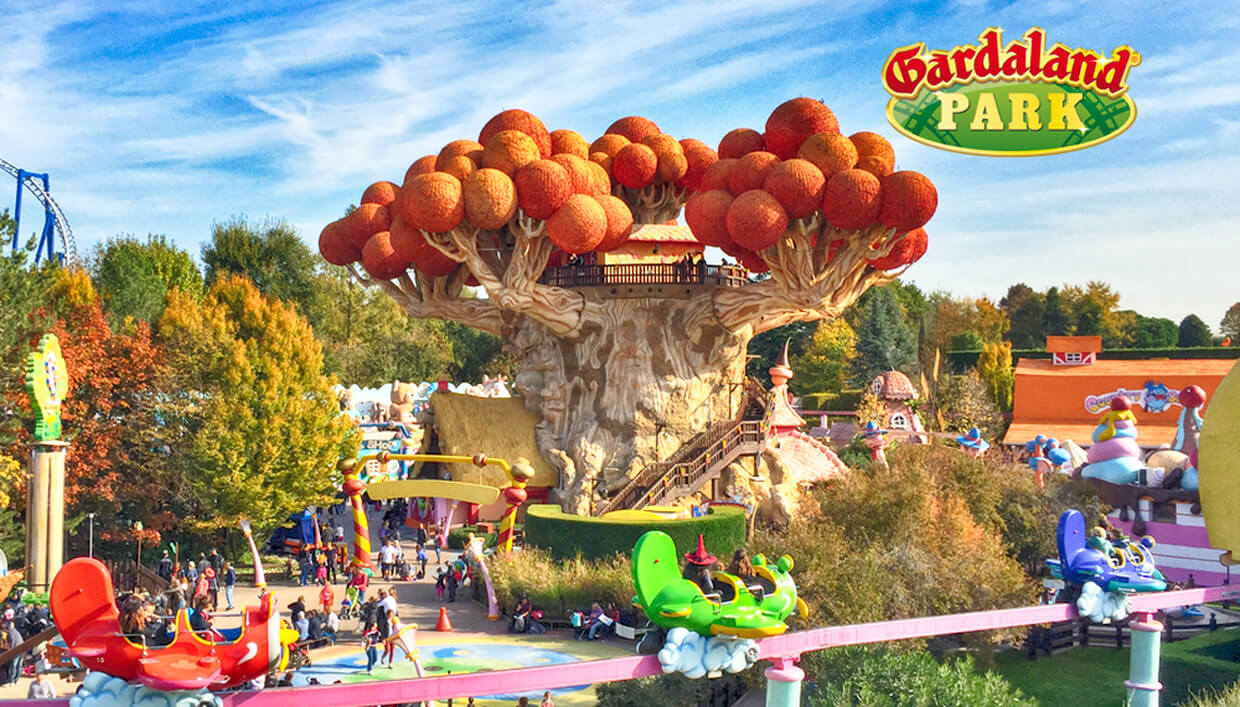 IMAGE: Gardaland caters to a wide range of audiences, from young to old, with eight roller coasters (five of which are classified as "extreme" by the Roller Coaster Database), over two dozen other rides, three different water rides, a huge variety of shows and attractions, and over three million visitors per year.
The island of Sardinia boasts several attractions for children, ranging from superb child-friendly beaches to zoos and Nuraghe - the island's unique stone towers. Another popular destination for families with children is Bomarzo Monster Park. This park is definitely unusual with statues in the shape of legendary organisms, but it is a hit for families with children. The park is located north of Rome in the province of Lazio, near the Umbria region's border, and you will need a car to reach the park.
If your older children get tired of visiting the usual monuments and museums, you should consider taking them to one of Italy's catacombs, mummy museums, or other ghostly locations (which are only suggested for children over 18 years).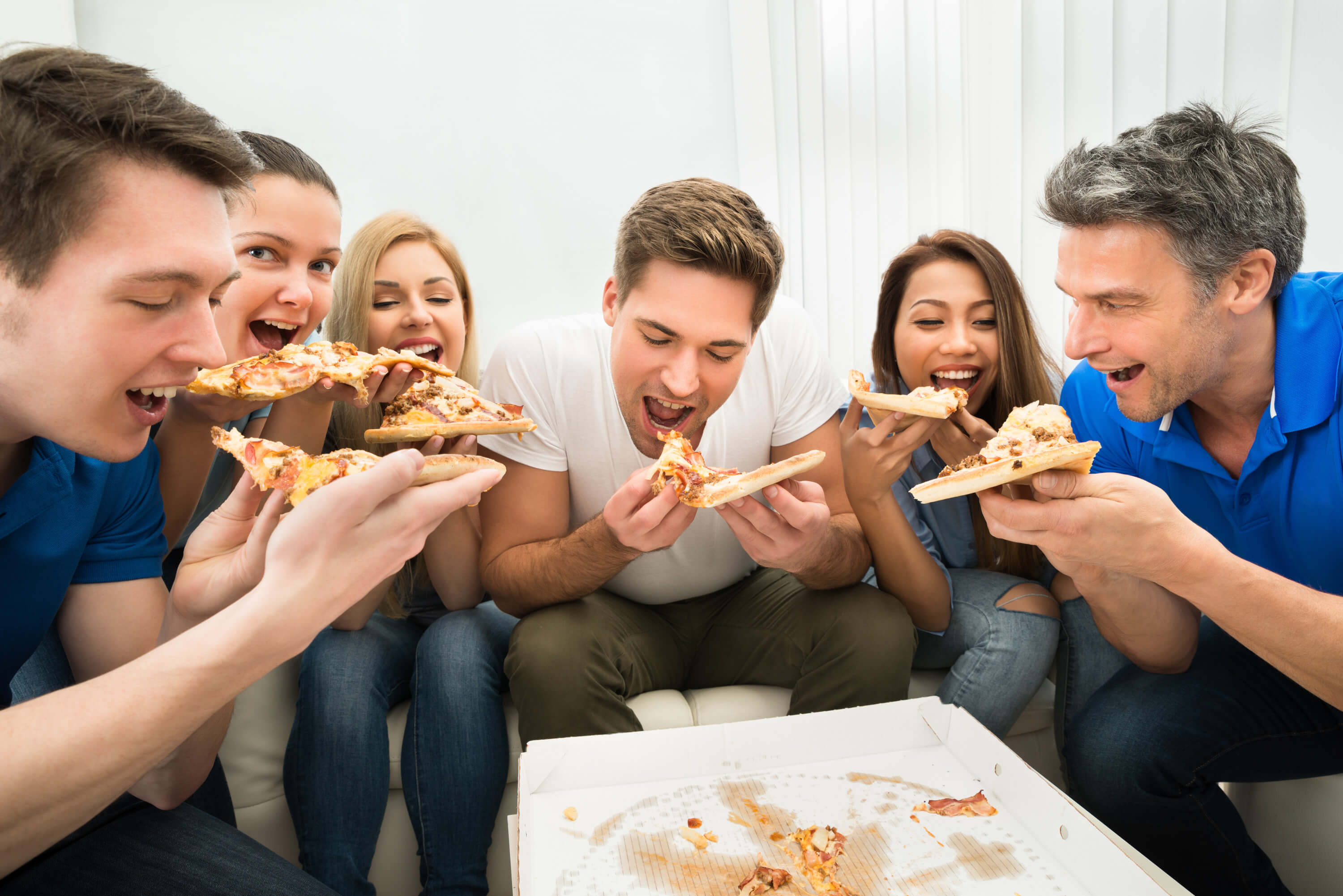 IMAGE: If all else fails, there is always pizza - real, traditional, Italian pizza to enjoy as a family when on vacation in Italy
The truth is that Italy remains one of the top travel destinations of the world and it offers a plethora of attractions, site seeing and entertaining activities for the entire family.