The perfect guide for a 7-day family vacation in Israel
Visiting Israel is truly a great spiritual experience. Standing atop Mount Zion, looking out over the countryside below, you may suddenly understand how deeply ingrained this historical territory is in your humanity. The Holy Land was promised to the ancient patriarch Abraham and his descendants 4000 years ago, according to history.
In the centuries that followed, Abraham's descendants were frequently driven from their homeland, sometimes by famine, more often by conquerors. But they came back again and again, and only by visiting this country and retracing the steps of its ancient residents, can one truly grasp the full context of this part of history. While years may not be enough to experience all of Israel's cultural, historical, culinary delights, one can get a taste of the highlights of this magnificent country and more, in just seven days.
If the nightlife and beaches of Tel Aviv, Israel's Mediterranean metropolis, entice you, your journey can begin there. If you are primarily motivated by religious or historical interest, however, Jerusalem should be your starting point. We will begin in Tel Aviv for the purposes of this article.
Tel Aviv
In terms of Middle Eastern cities, Tel Aviv is an outlier. Why you may ask? Well, Tel Aviv, while founded in 1909, is a relatively modern city, despite the fact that Israel is regarded as the Holy Land with a human history that spans almost too many years. It's not as gorgeous and buzzing as New York City for example, but it has an earthy charm and liveliness and that makes it a natural vacation destination, suitable for families big and small.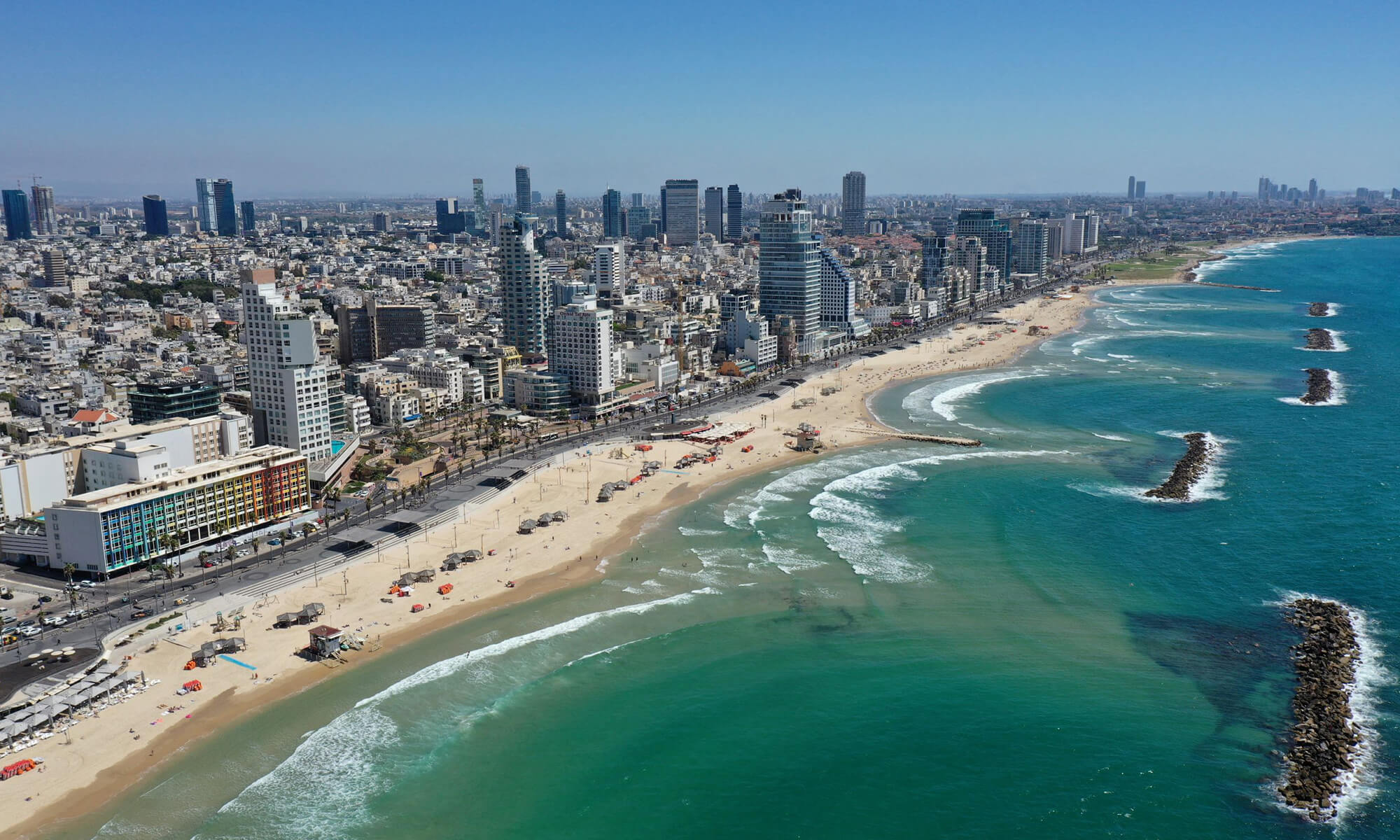 IMAGE: Israel's capital, Tel Aviv is well-known for its vibrant nightlife, high-quality eateries, and world-class cafe culture.
Tel Aviv is quite popular with families and has some of the top seafood restaurants in the city. On a Wednesday night, for example, a DJ keeps the beat going outside, and as you go along the Tayelet or beach promenade, you'll see a cross-section of Tel Aviv society with the gleaming blue Mediterranean in front of you. There is always something for the entire family to do or see in Tel Aviv, no matter how long you stay.
Day 2 is Market Day
Away from the beach, spend your second day exploring the markets and discovering the city's distinct urban culture. Haggling for watermelons in the Carmel Market, shopping at the HaTachana, a former train station, or simply admiring the city's wonderful Bauhaus architecture are all options you can consider. Remember, the finest tours are free - simply stroll the length of Rothschild Boulevard and Bialik Street to observe why Tel Aviv was designated "The White City" by UNESCO.
Spend Day 3 in Jerusalem
On the third day of your week-long stay, you and your family could head for the hills - the Judean highlands that surround the Holy City of Jerusalem. Although not everyone agrees, Jerusalem is generally recognised as Israel's capital, and fortunately, the only labyrinth you have to navigate is that of the Old City, which houses an array of holy sites, including the West Wall. Understand that Jerusalem has a very different vibe than Tel Aviv. This is the starting place for many religions, and very few experiences in life can be compared to this one. However, your vacation does not finish on day three, and there is much more to discover.
Continue exploring Jerusalem on Day 4
Because Jerusalem is so big and spread out, you'll need more than one day to tour it, so plan to spend your fourth day doing so as well. Be sure to visit Yad Vashem, Israel's memorable national Holocaust memorial, and then linger between the walls of the spectacularly rebuilt Israel Museum with its archaeological wonders. At this point in your journey, you will be thinking a lot about history, and it is also a terrific way to teach your children about it.
Relax, while floating in the Dead Sea on Day 5
After all, it's a family holiday, and you don't want to walk around too much or work too hard, so including Israel's Dead Sea in your vacation plans is essential. It's close to Jerusalem, and here, at the lowest point on the planet, you'll literally float on water and experience something you've never felt before – weightlessness! Of course, while you're in Israel, you should make time to see the historic Jewish fortress of Masada, where you can take the cable car for a stunning view of the Dead Sea and the desert.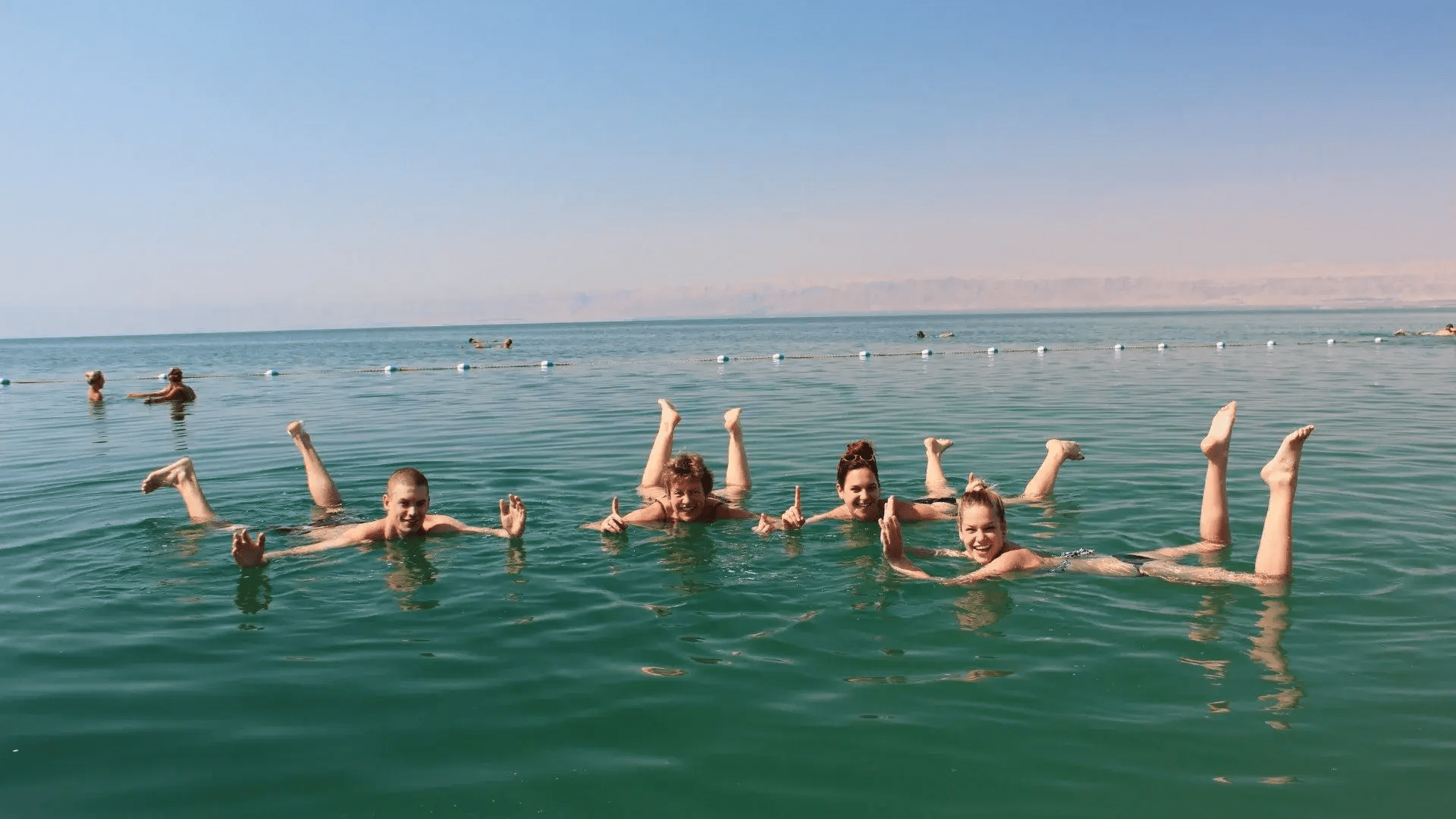 IMAGE: The salt concentration in the Dead Sea is believed to be around 34%. Because of this high quantity of salt, the water is highly dense, and as a result, humans can float in the water without sinking. Thousands of travellers from all over the world flock to the Dead Sea every year to witness this occurrence.
The Sea of ??Galilee and Tiberias await you on Day 6
On day six, you're still in discovery mode, which means you have the opportunity to see a few additional sights, so head north to the Sea of Galilee. The Kinneret is the name given by Israelis to the vast freshwater lake – Lake Tiberias. This place has a lovely landscape and is rich in biblical connotations. Spend the night on Lake Tiberias for a once-in-a-lifetime experience.
IMAGE: Hebrew Horbat Qesari, "Ruins of Caesarea," or Caesarea on the Mediterranean coast of modern-day Israel, is definitely worth a visit.
Your journey comes to an end on Day 7
On your final day in Israel, we recommend that you explore the ancient Roman remains of Caesarea. You'll be back in Tel Aviv by mid-afternoon, with plenty of time for a quick museum visit, some shopping, and some downtime before enjoying some new Israeli cuisine at one of their trendy restaurants and catching your flight home.