Hyatt Centric Victoria Harbour Hong Kong executive club lounge, known as Victoria Harbour Lounge, is located on the twenty second floor of West Tower and is open daily from 12pm to 9pm for your convenience. Enjoy three complimentary food and beverage presentations daily. These presentations include:
Breakfast at The Farmhouse on the second floor of the West Tower from 6.30am to 10.30am
Afternoon Refreshments from 3pm to 4.30pm in the executive club lounge
Evening Cocktails and Canapes from 5.30pm to 7.30pm in the executive club lounge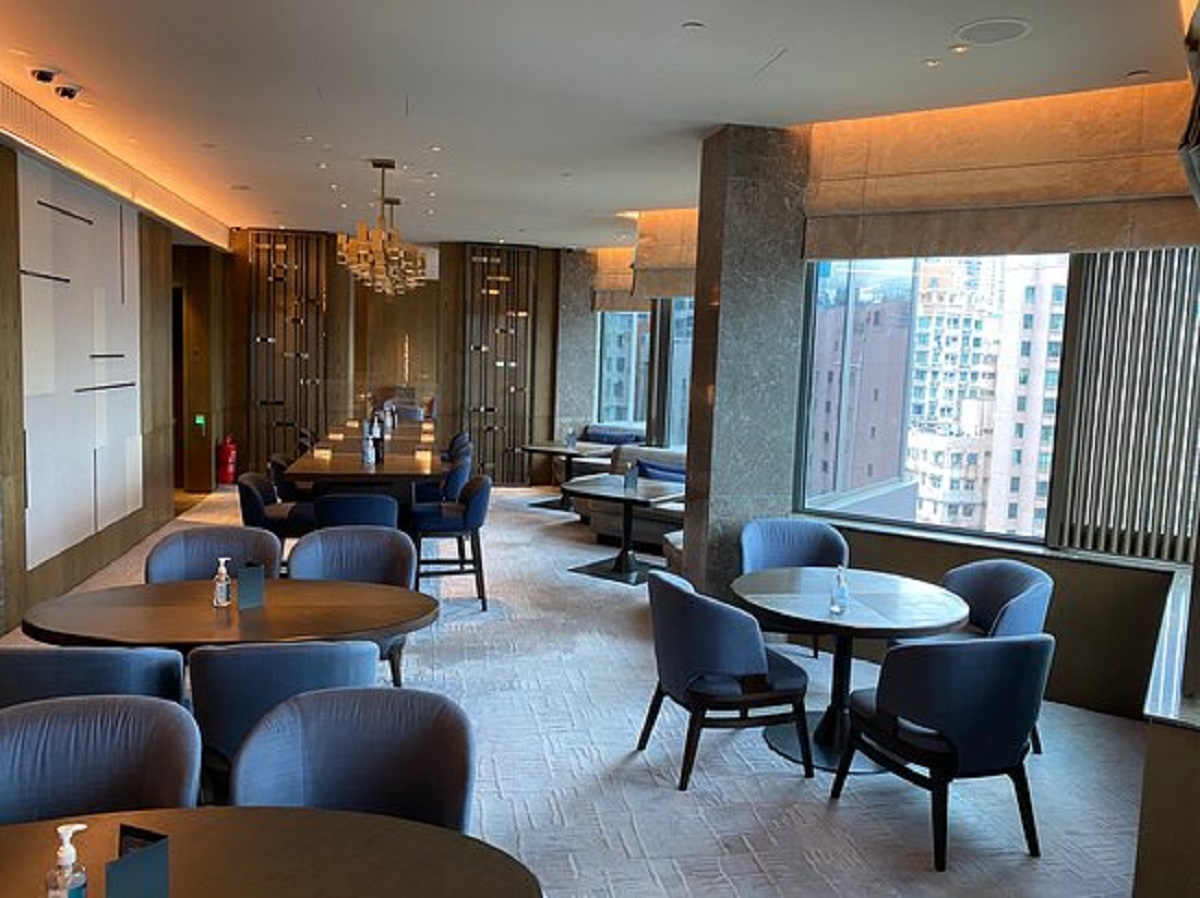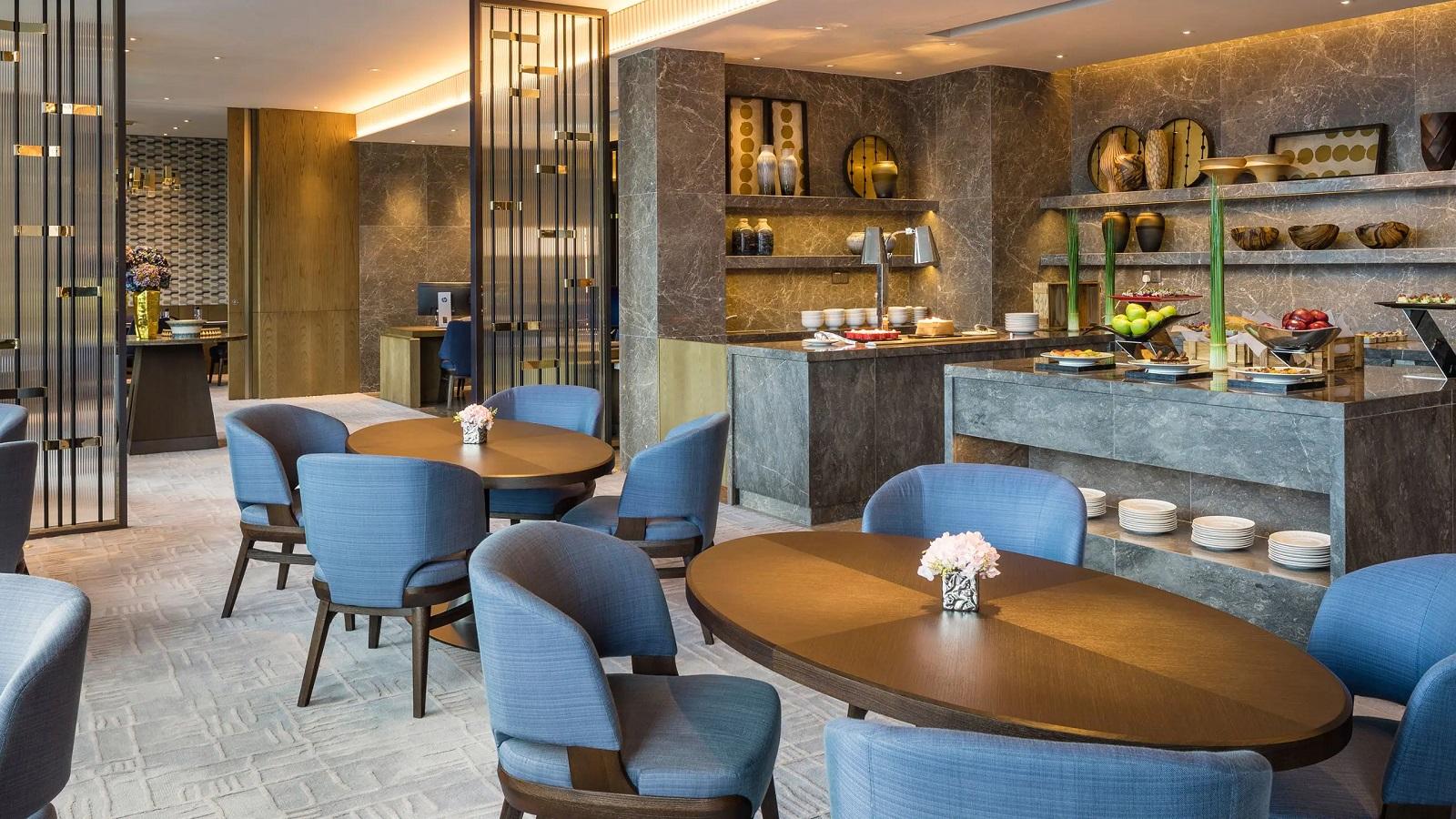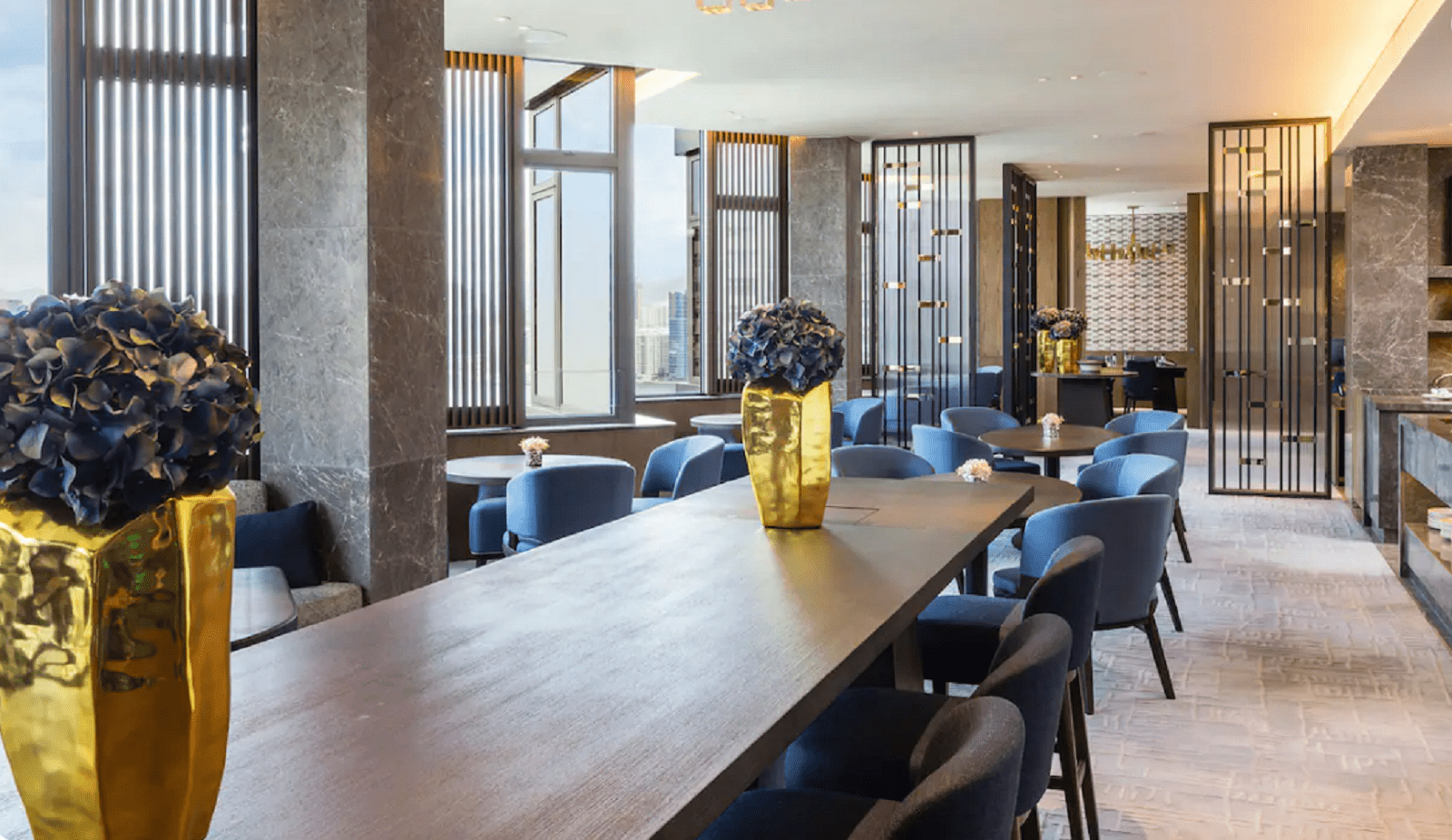 Guests staying in a club level guest room or suite at Hyatt Centric Victoria Harbour Hong Kong enjoy complimentary access for a maximum of two adults and two children per room.
Understated Luxury with a Welcoming Ambience
The executive club lounge at Hyatt Centric Victoria Harbour Hong Kong is cool, modern and welcoming. It offers understated luxury with a colour combination of light blues, light wood and grey. It provides a place where you feel relaxed, whether you need to finish off a work project or you want to soak up the spectacular views.
There is a reception desk at the entrance to the executive club lounge, where you can check in or make use of the private concierge services. There is also a separate dining area with comfortable seating and a large food island, where food presentations are provided buffet style. This is a well-appointed executive club lounge with a separate board room that business guests can make use of during their stay.
Modern Glass Dividers Provide Semi Private Seating
This executive club lounge has been designed that the tables are not on top of other tables and the modern glass room dividers provide the perfect way to separate areas without compromising on light or space, offering you semi private seating areas where you can work in peace, relax in style or hold a discreet business discussion.
The breakfasts are well attended with a choice of Western and Asian dishes with a range of hot dishes and eggs prepared to your liking on demand. Afternoon tea and evening canapés offers a wide selection of freshly prepared dishes to delight your taste buds. This executive club lounge offers the perfect space for meeting with colleagues, completing off a work proposal before an important meeting or relaxing with an evening cocktail before you evening dinner reservation.