You will find the executive club lounge on the eighth floor of Hyatt Regency London The Churchill. This executive club lounge is open daily from 7am to 11pm providing you with three complimentary food and beverage presentations daily, including:
Continental breakfast from 7am to 10.30am Monday to Friday and 7am to 11am on weekends
Evening canapés can be enjoyed from 5.30pm to 7.30pm
Dry fruits, biscuits, sweets and coffee, soft drinks and non-alcoholic beers available throughout the day
Children are welcome in the executive club lounge. Children under sixteen must be accompanied by an adult at all times. The executive club lounge is divided into two lounge areas; a family lounge and business lounge.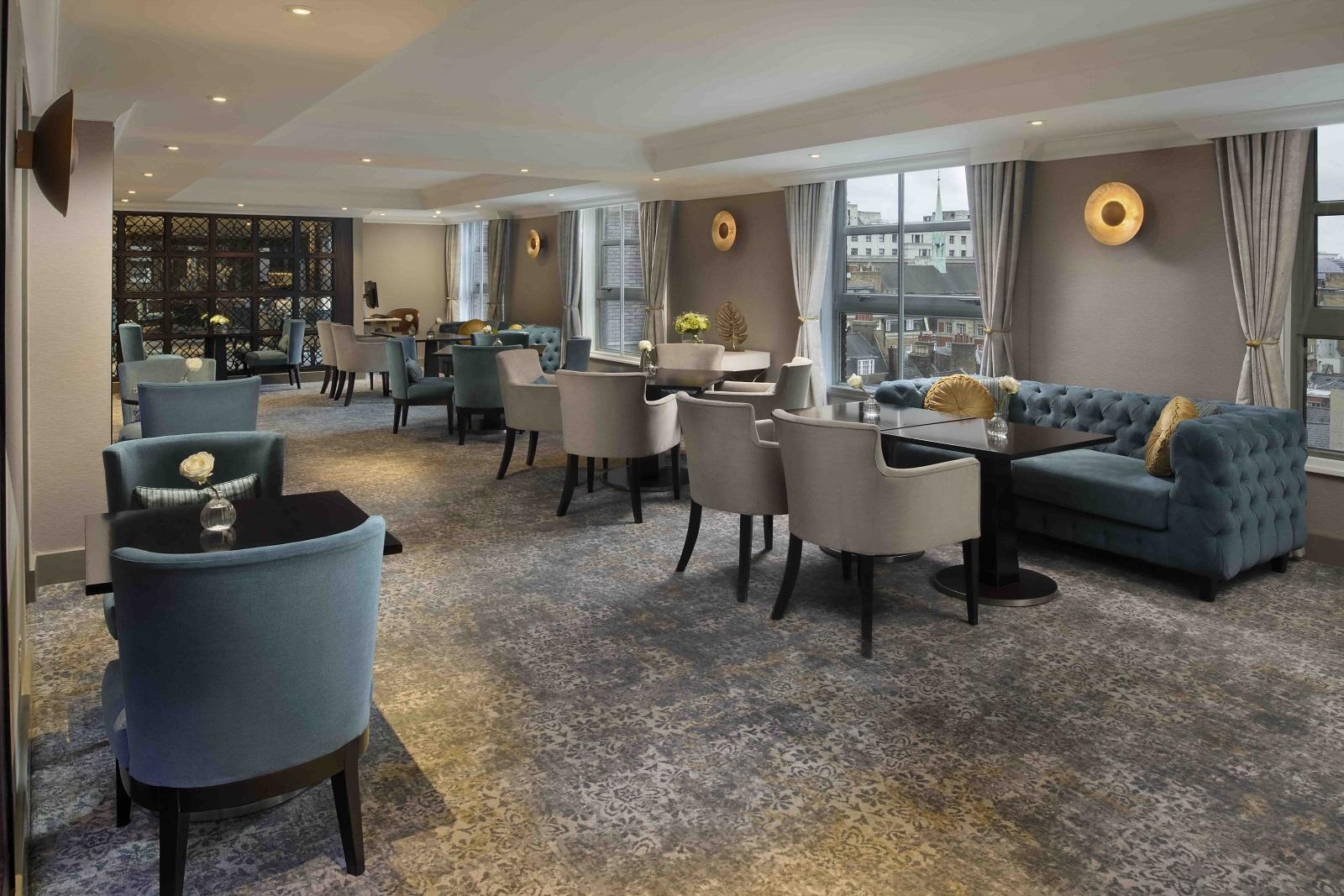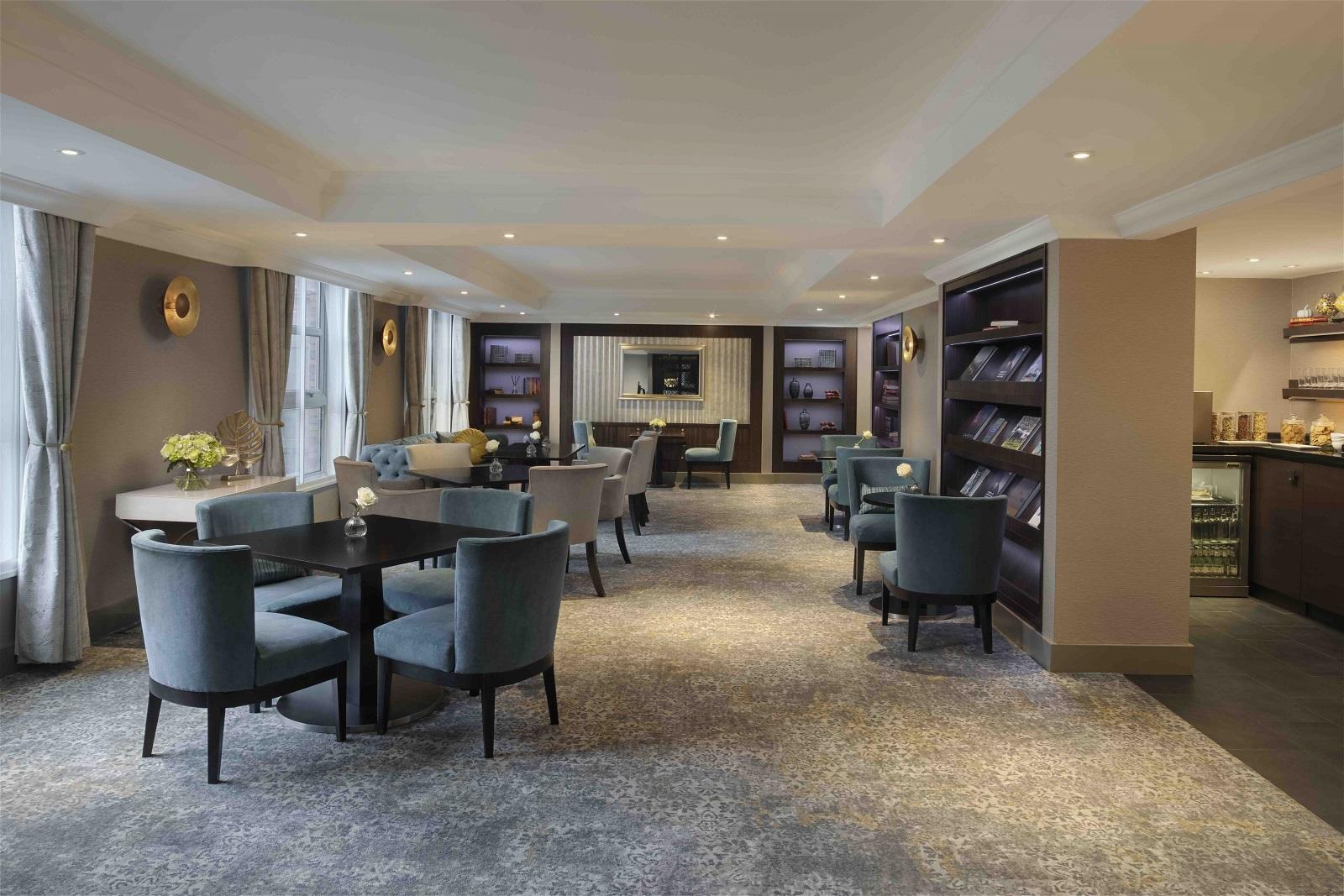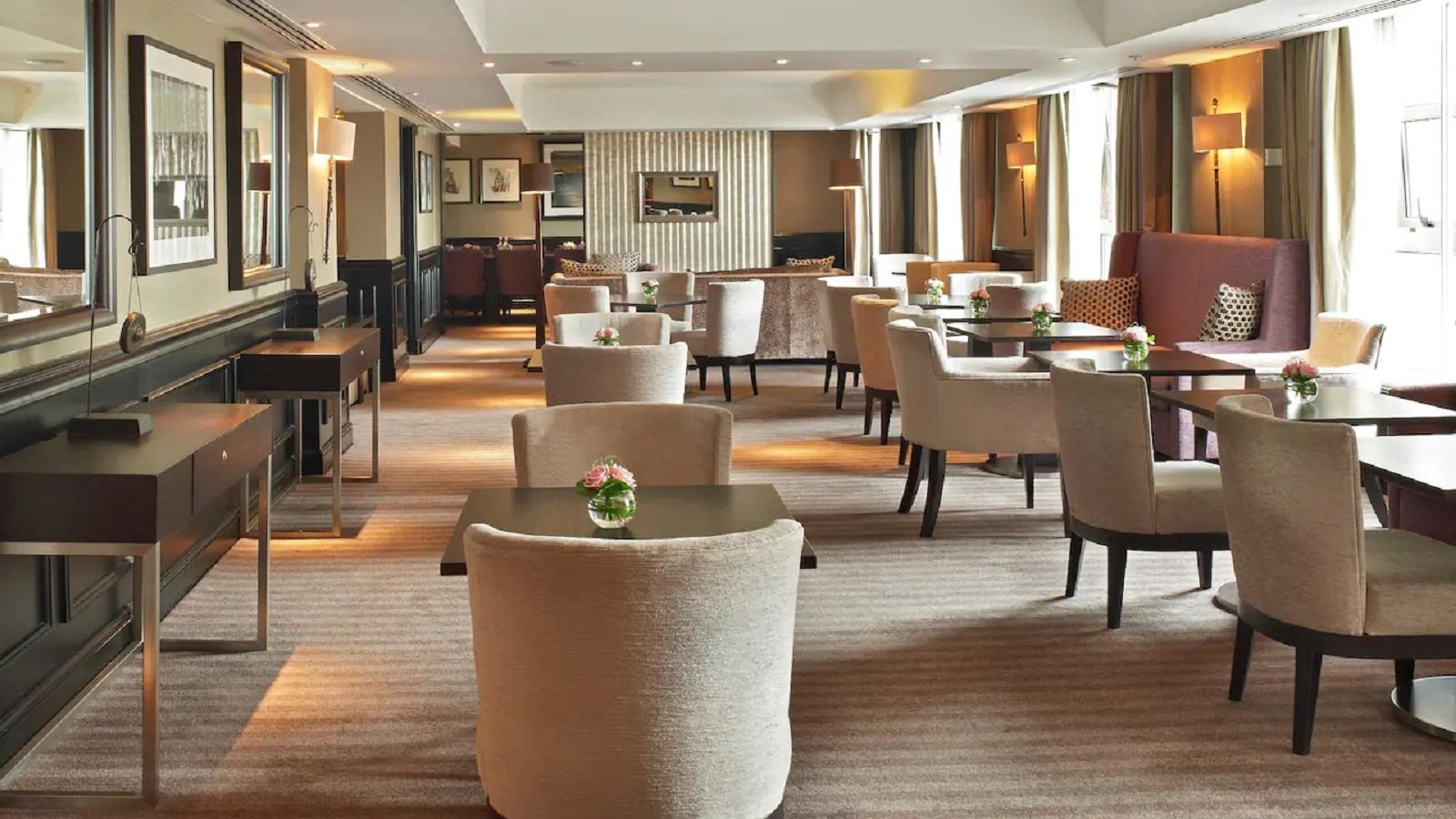 This executive club lounge provides exclusive access to guests staying in the hotels executive level club rooms and suites.
Selection of Food and Beverage Options
During evening canapés in this luxurious executive club lounge, you can enjoy a selection of hot and cold beverages that vary from one day to the next, based on the fresh ingredients available. Evening drinks includes a limited selected of alcoholic beverages, though non-alcoholic beers, water and soft drinks are on offer throughout the day, simply help yourself from the food area.
As with all executive club lounges, there is a smart casual dress code that must be maintained at all times, this includes for children accessing this exclusive access area. Business travellers are welcome to book the boardroom in the executive club lounge, enjoying one hour complimentary access.
Spectacular Views from Floor to Ceiling Windows
The executive club lounge at Hyatt Regency London The Churchill offers spectacular city views from the floor to ceiling windows, which also allows an abundance of natural light. Both lounge areas provide comfortable seating with plush sofas and chairs, with ample seating for families in the one area and business travellers in the other, maintaining a quiet and peaceful environment where you can work, relax or hold a discreet discussion with colleagues.
The bookshelves are overflowing with a choice of books. The separate food area is overflowing with delicious delights, freshly prepared by the team of in-house chefs. The lounge areas are decorated in grey and blues, offering a bright and comfortable setting for business and leisure travellers.