Visiting the Big Apple is something that all of us have dreamed about since we could remember, and finally setting foot in this iconic city will definitely feel like a dream come true. Whether you are staying for a few days or a few weeks, you definitely want to make the most out of your time, and there are a few hallmark New York spots that you simply cannot go without seeing. New York has something for everyone, from the foodie to the adventure enthusiast, so let's dive into all the New York bucket list spots you need to see.
1. Times Square
First up is what is probably the best-known place in New York, Times Square, and it's very clear why this is such a quintessential part of New York that you can't miss. From Broadway to the dazzling Billboard lights, Times Square is the heart of New York, and this bustling hub is the cultural center of the entire America. When you want to experience the city that never sleeps, Time Square is where you want to be. Whether you want to indulge in high end shopping, try some of the best restaurants in the world or enjoy the eclectic nature of performers on every corner, many would argue that a trip to New York is not complete without visiting Times Square.

Image: A Stunning View of the Bright Lights from the City That Never Sleeps at Night
 2. Empire State Building
Landing in New York will definitely feel like you are on top of the world, but if you want to actually see views that can only be described as being at the real top of the world, the Empire State Building is a must see. Stepping onto the 86th floor observation deck that stands at nearly 1500 feet tall, you will be transported into a world almost above the clouds. On a clear day, the bright panorama of the New York skyline will be a view you won't be to find anywhere else. Experiencing the grandeur of New York from this high up really makes one understand why this is the place everyone comes to chase their dreams, and rest assured that this is one iconic New York location that will not disappoint.
3. 5th Avenue
As far as famous New York streets go, it's safe to say that 5th avenue is the most impressive, and when you want to experience some world class shopping, you cannot make a trip to the Big Apple without a stroll down 5th Avenue. This street connects northern and southern Manhattan, and is lined with shops like Armani, Gucci, Cartier and other designer names. For a taste of true New York Luxury, a trip down 5th Avenue should be high up on your bucket list but rest assured that you will need to buy a whole extra suitcase for all the shopping you will be doing here.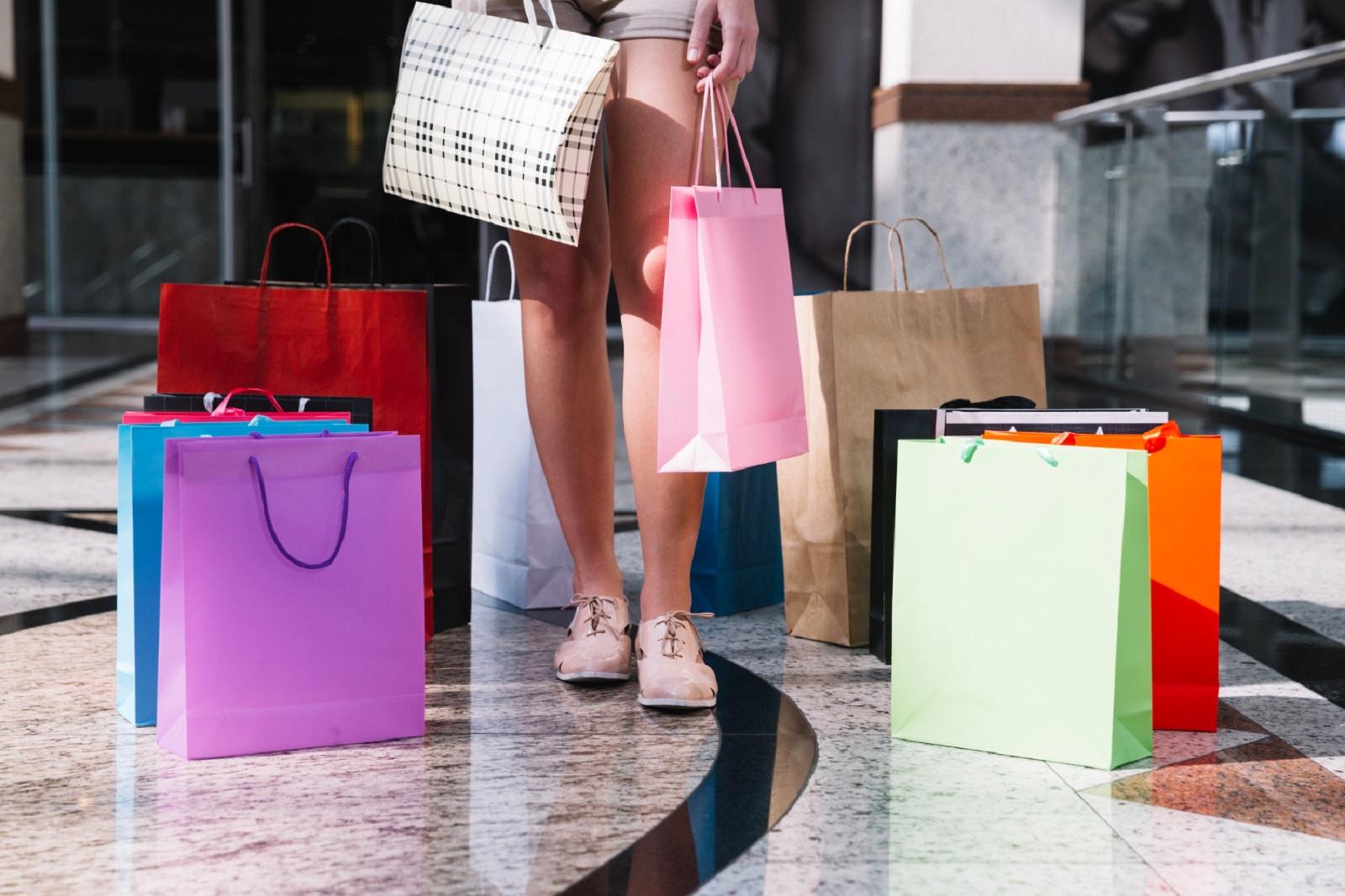 Image: This is Just a Taste of the Designer Shopping You Can Do On 5th Avenue
 4. Central Park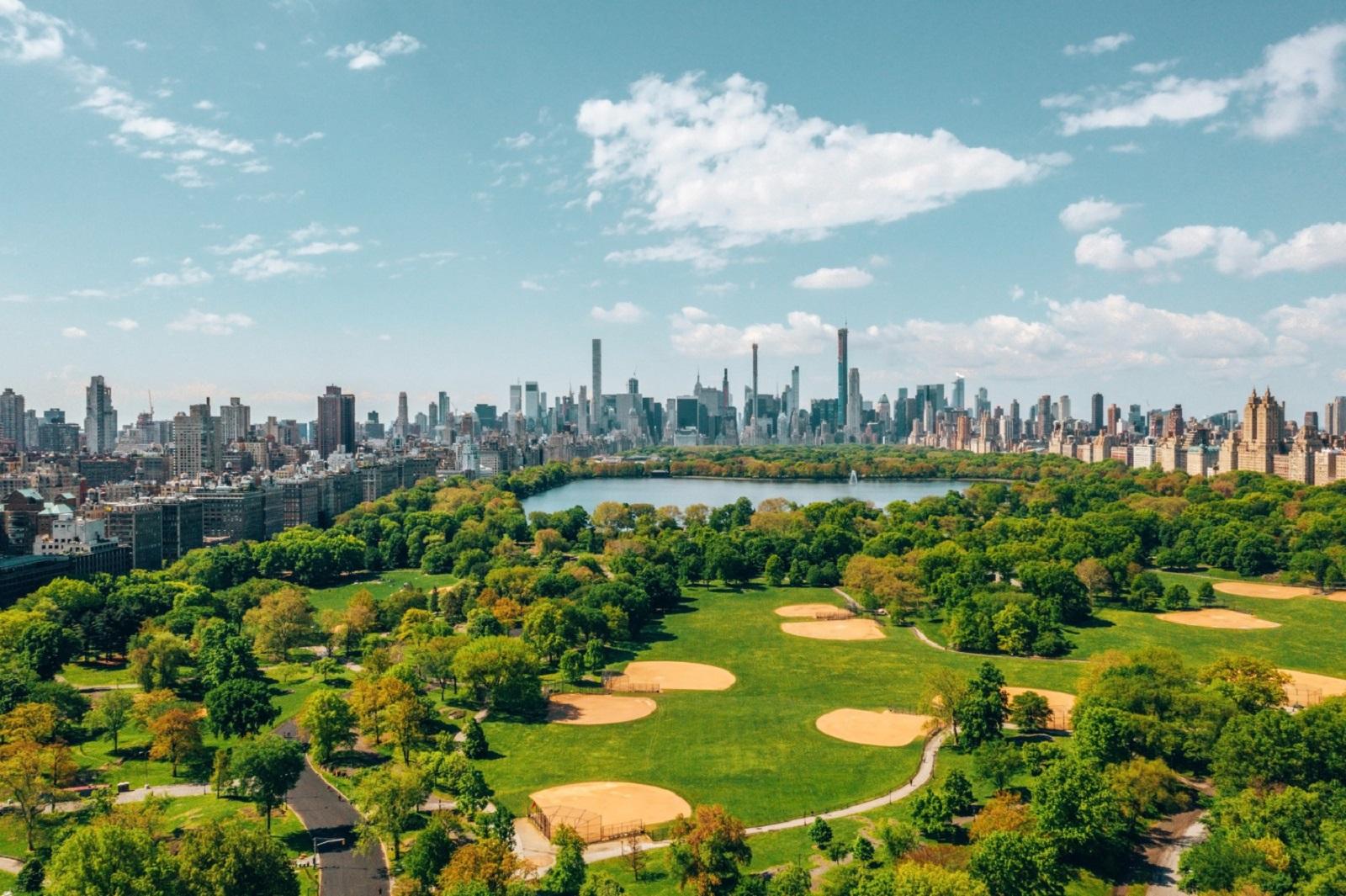 Image: The Stunning Views of Central Park with the New York Skyline in the Background You Can Enjoy
 5. The Museum of Modern Art
For the culture vultures, New York is definitely one of the best destinations, and these exhibits will definitely make for a great day of soaking up the essence of our history and culture. Everyone who has been to New York City knows that the Museum of Modern Art is something everyone needs to see at least once, and whether you want to see classic works from Pablo Picaso, Salvador Dali and many other great influences in our history, this top spot in New York will certainly leave you with a new appreciation for art and culture. Booking in advance is highly recommended though, so keep this in mind when planning your New York trip.
6. Joe's Pizza
Of course, we had to include an entry for the ultimate foodies out there, since New York boasts endless indulgent dining options that will make your mouth water. Joe's Pizza is a pizzeria that sells the perfect slice of New York pizza by the slice, and what's even better is that they serve hot, fresh and delicious pizza until 4am, so popping in here is the best way to end a night out. Joe's Pizza is on every New Yorker's foodie list, and for a real taste of New York at its best, this pizza joint will be a place you never miss when visiting. The huge slices of crispy yet soft pizza here are filled with the perfect ratio of sauce and soft cheese that is never the wrong texture, which we all know is definitely not an easy feat.
7. Madame Tussauds
You can't come to New York without seeing a few celebrities, right? Well, now you don't have to leave this up to fate anymore, and you can go see all your favorite celebrities in a place in New York where you know they'll be. Granted, they'll be made from wax, but nonetheless, this is quite the experience. This tourist attraction will allow you to step into the world of the Avengers or take a selfie with Taylor Swift, and if you are clever about your angles and editing, none of your followers may be able to tell the difference. Rest assured that the life size wax celebrity army won't be all there is to see here as you can also enjoy various 4D films and interactive game experiences that will tickle your brain.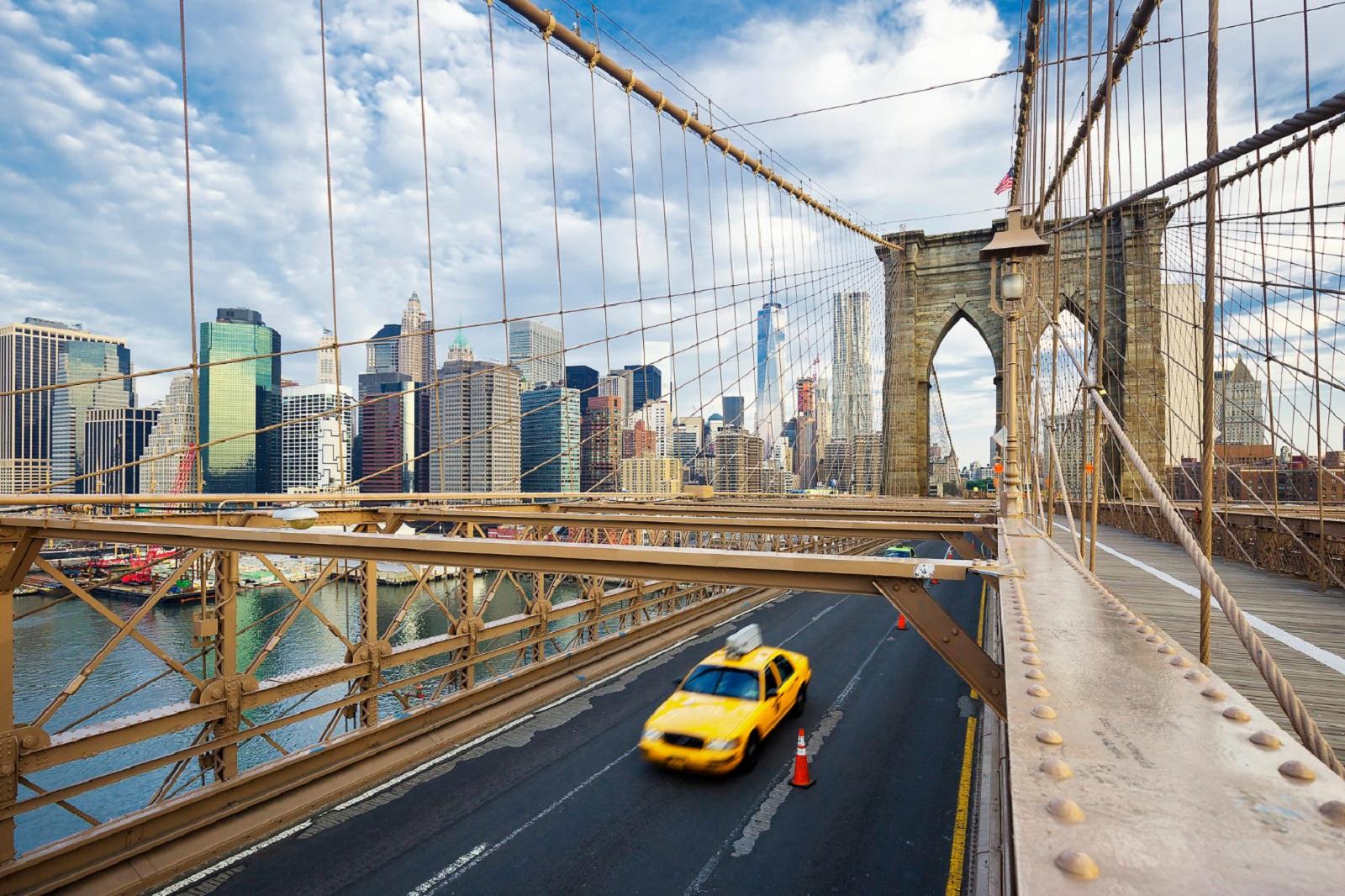 Image: There Are Many Things to See in New York, and What Could Be More Iconic Than Hailing a Yellow Cab to Get Around
 8. Statue of Liberty
There is no doubt that the Statue of Liberty is one of America's most iconic sights, and every first-time visitor to New York needs to ensure this is something they don't miss out on. The Statue of Liberty was a gift to America, and this hugely popular attraction is now one of the greatest symbols of American freedom, and whether you want to see it via a boat tour or actually want to go up into the statue crown itself, this near 152 foot tall icon is one of the key sights in New York that every visitor should see.
9. Rockefeller Center
The Rockefeller Center is one of the most widely beloved spots to see in New York, and while this is a vast shopping complex in the heart of Manhattan offers plenty to do, very few experiences can match the feeling of going to the top of this skyscraper to its observation deck. Here you can see unparalleled views of New York by day and night, and rest assured that seeing the Rockefeller Center for yourself will definitely be worth it. In winter, make sure you stop by to enjoy some fairytale ice skating at the Rockefeller Center too.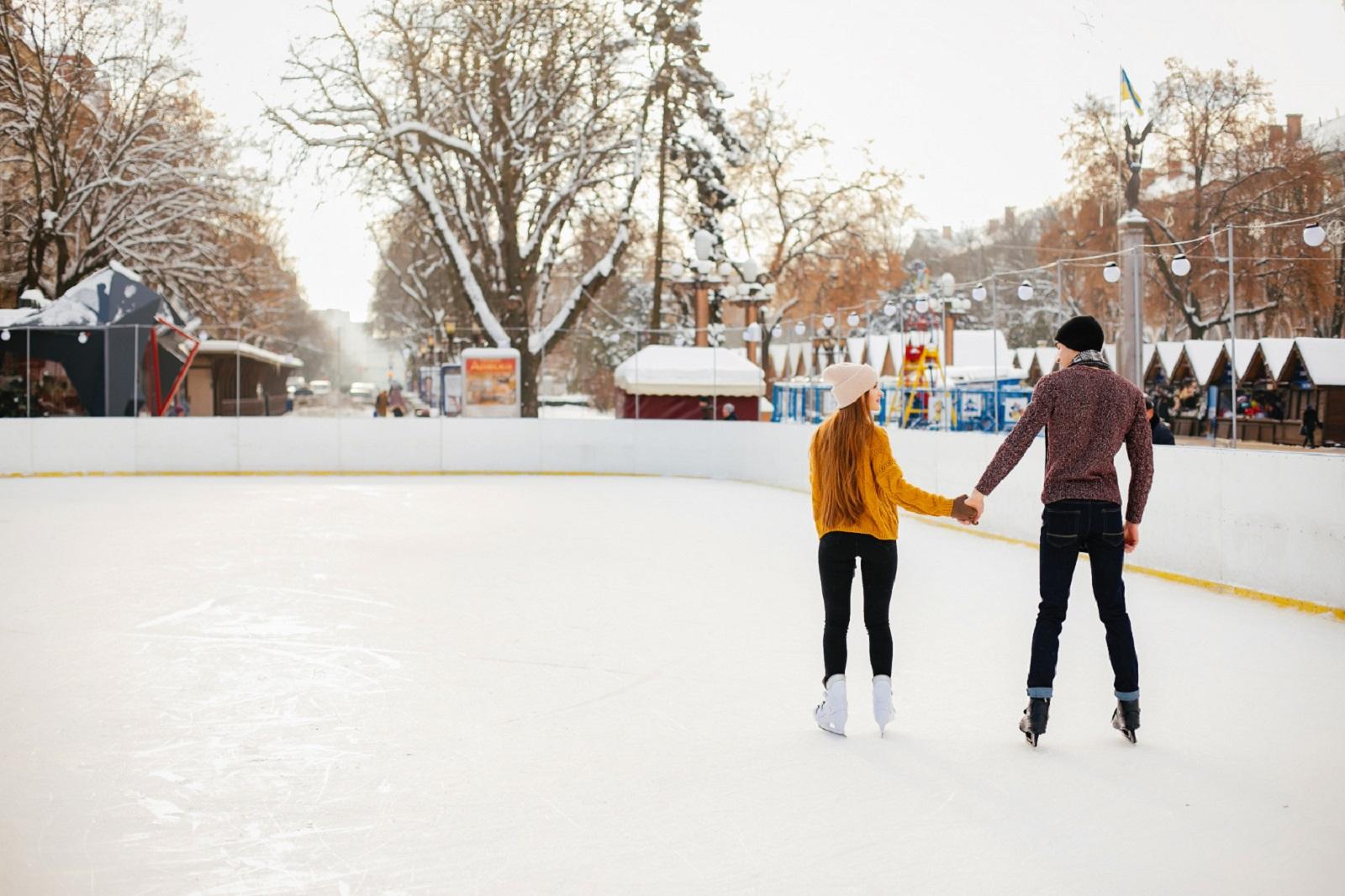 Image: A Romantic Morning Spent Ice Skating in the New York Winter
10. The High Line
Last but not least we have the recently expanded High Line, a former rail line in New York that has been transformed into a magical urban walking trail suspended above the city streets. Here you will find a park with many different plants and trees that bloom during spring, and this natural oasis in the last place you'd ever expect it can be found running almost parallel with 10th Avenue. For a break from the busy New York streets, escaping into the nature retreat will offer a great deal of things to do as well as stunning views of the streets you will not forget.
You could spend years exploring all the corners of New York, but for any shorter visit, hitting at least most of these iconic spots will encompass the true New York feeling.