The executive club lounge at InterContinental Grand Stanford Hong Kong can be found on the first floor, open daily from 6.30am to 11pm. You can enjoy four complimentary food and beverage presentations. These include:
Breakfast from 6.30am to 11am
Executive Tea from 3pm to 5pm
Evening Cocktails and Hors D'oeuvres from 6pm to 8.30pm
Complimentary non-alcoholic beverages available throughout the day
Children are welcome in the executive club lounge. Children under twelve years of age must be accompanied by an adult.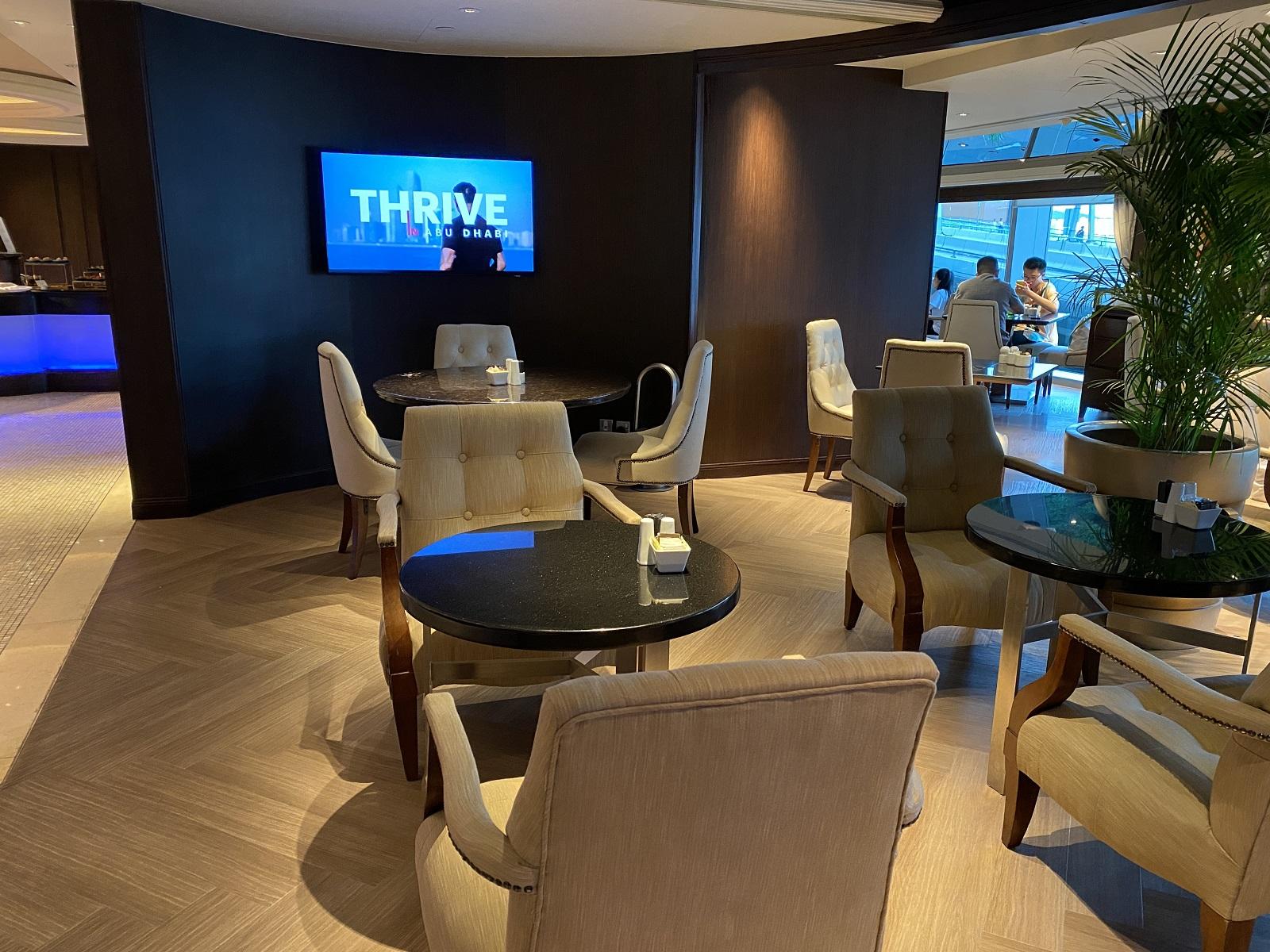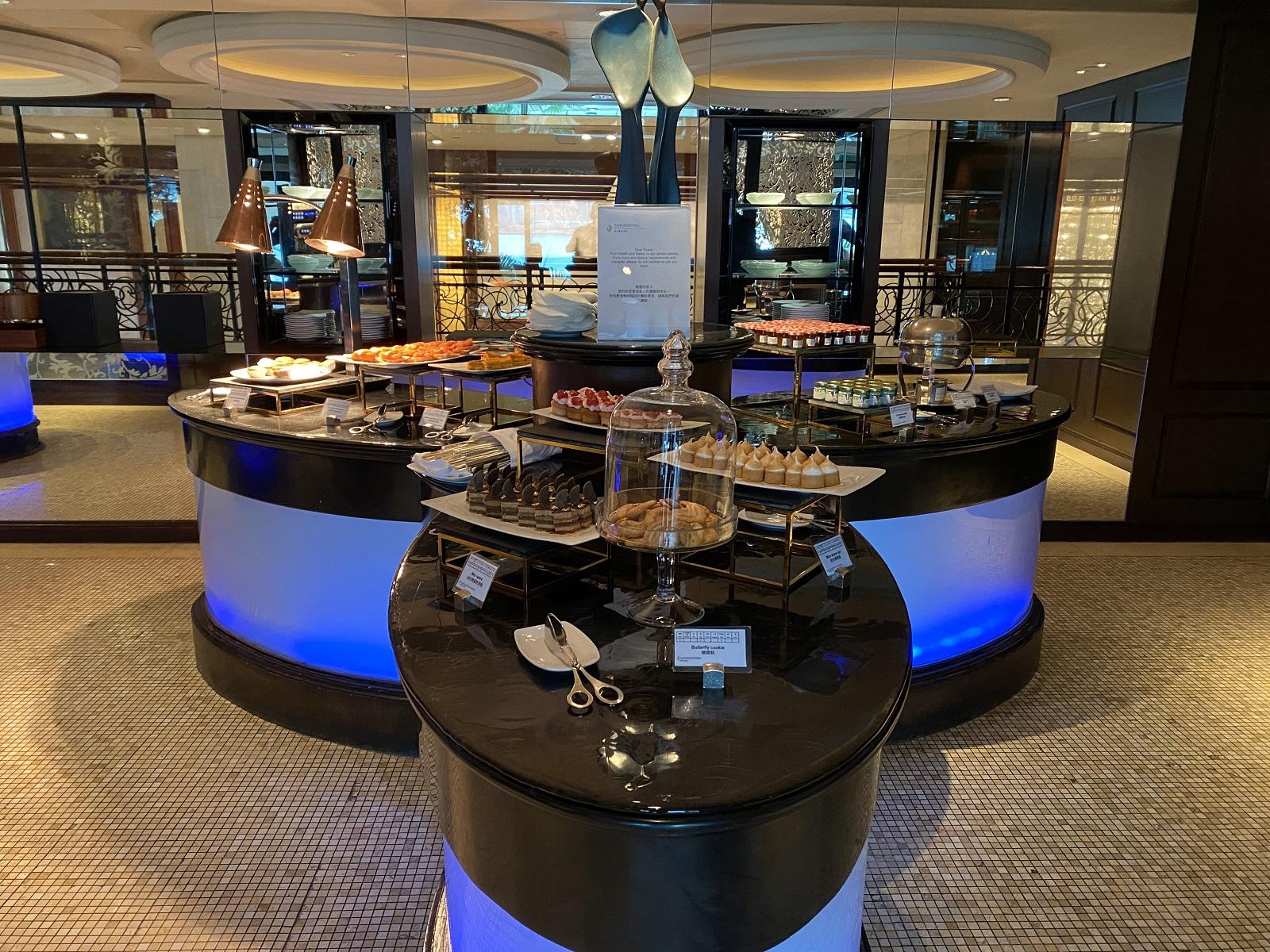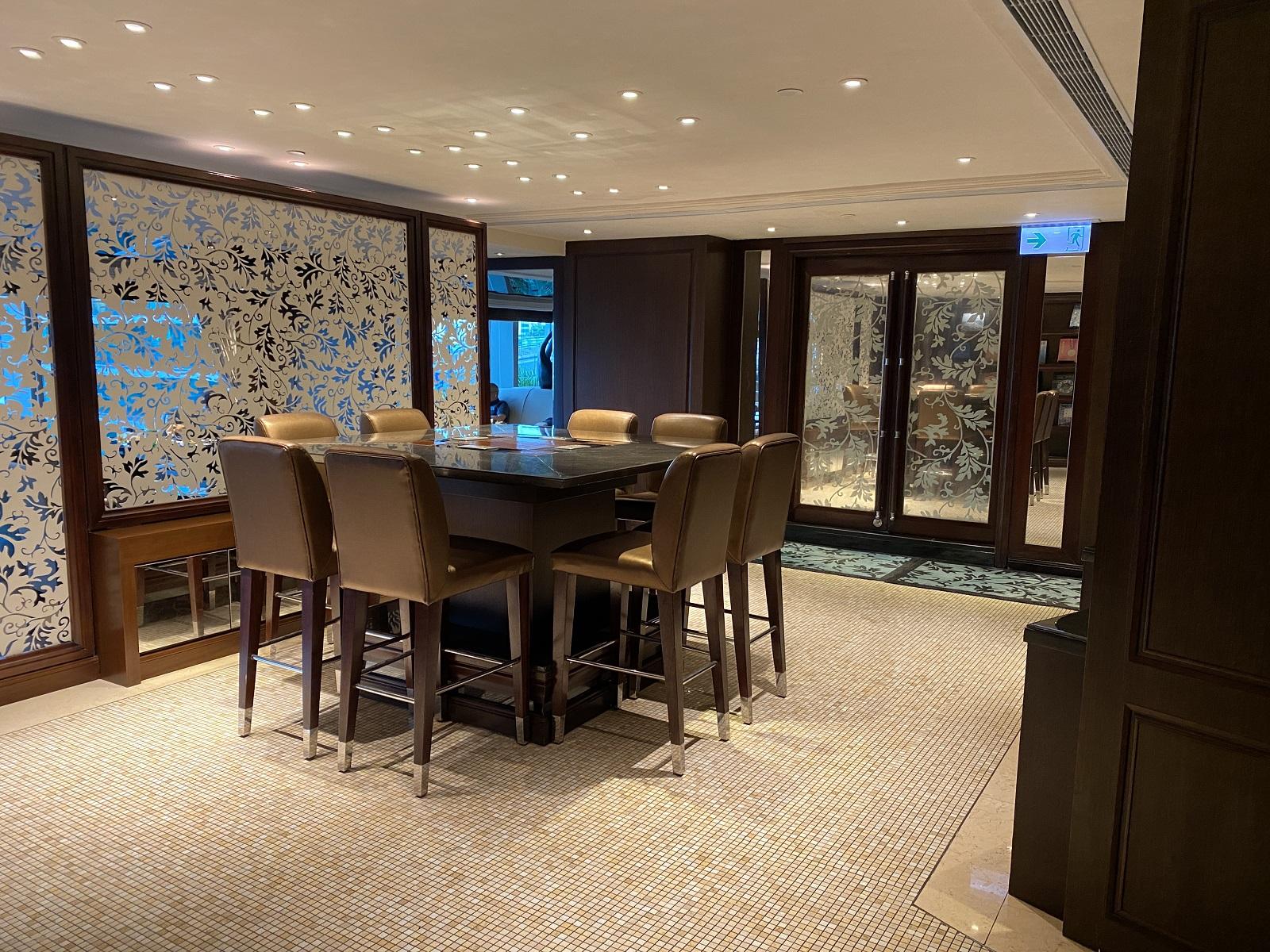 This executive club lounge provides exclusive access and privileges to guests staying in the InterContinental Grand Stanford Hong Kong club level guest rooms and suites. They require a smart casual dress code at all times.
Outstanding Privileges
When it comes to the benefits that executive club lounges provide, InterContinental Grand Stanford Hong Kong goes above and beyond, offering an outstanding range of exclusive privileges you can take advantage of during your stay, starting with the personalised check in and check out services in the executive club lounge. They also provide private concierge services, business services and complimentary use of the Stanford Meeting Room for one hour daily, subject to availability.
You also enjoy complimentary access to PressReader with more than seven thousand newspapers and magazines to enjoy, along with private computer station, deluxe in room amenities and complimentary ironing of two items during your stay. You also get to enjoy free local calls and a twenty percent discount on dry cleaning and laundry services.
Luxurious with Spectacular Views
This executive club lounge also provides you with an exclusive terrace, which doubles as a smoking area for exclusive guests. Enjoy the most spectacular views whether you are relaxing or working with ample seating, offering plush chairs and tables, offering you a first class experience.
The dining area is luxurious, light and bright, where you can enjoy the range of complimentary food and beverage presentations. The large food island has stunning blue lighting that stands out against the dark backdrop, overflowing with delicious delights. Whether travelling for business or pleasure, you will find this executive club lounge provides you with all the guest services you need to make your stay comfortable and enjoyable.