The InterContinental Muscat, an IHG Hotel Executive Club Lounge is conveniently located on the fourth floor of the hotel. It offers a wide variety of different foods that are presented by the attentive staff throughout the day, including:
Breakfast served from 6:30am to 10:30am
Afternoon tea served from 2pm to 4pm
Evening cocktails served from 6pm to 8pm
Children that are below the age of twelve years old are not allowed in the Executive Club Lounge during the open bar time. Children that are twelve years old and above must be accompanied by an adult or guardian at all times when in the Executive Club Lounge.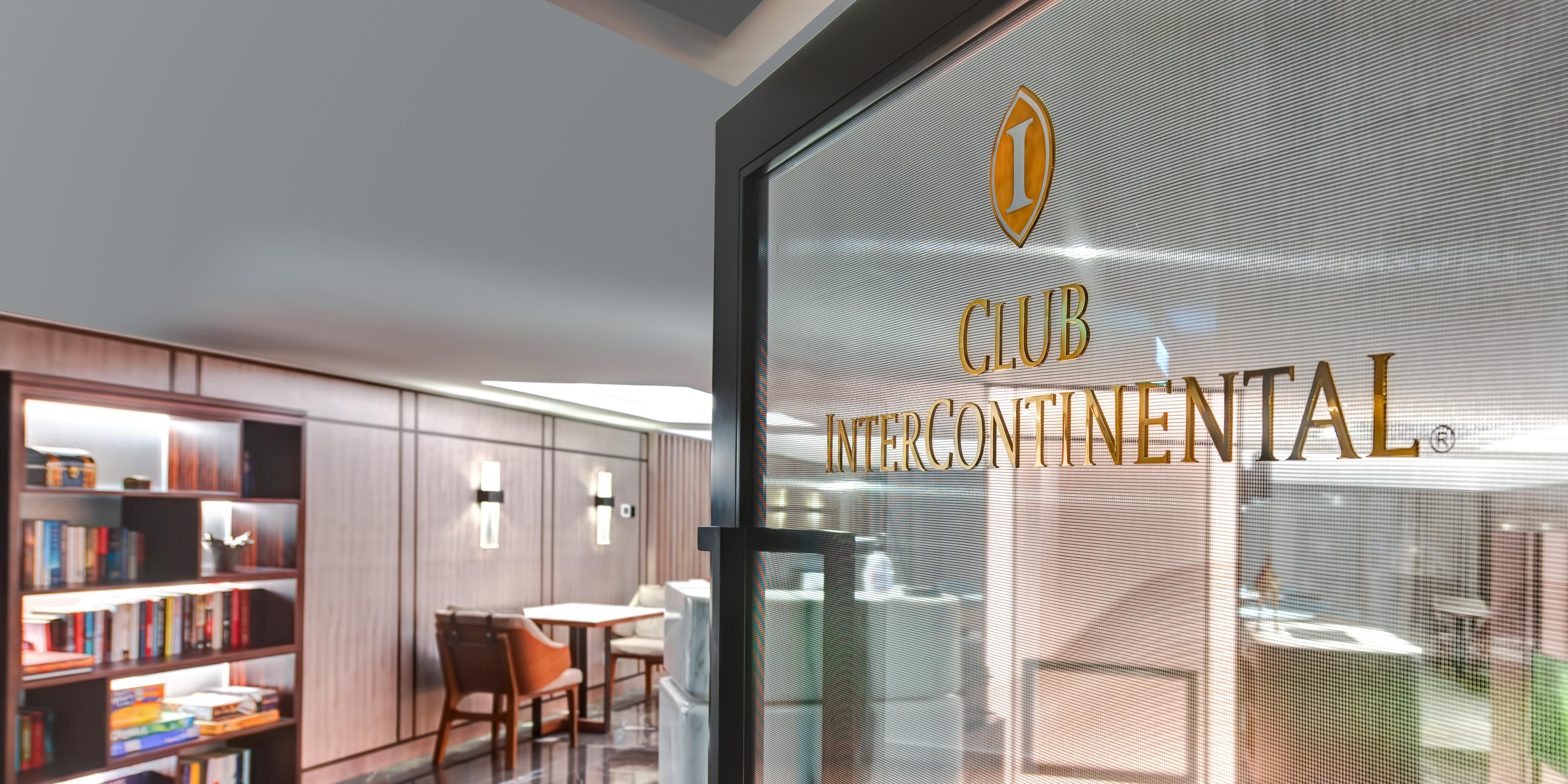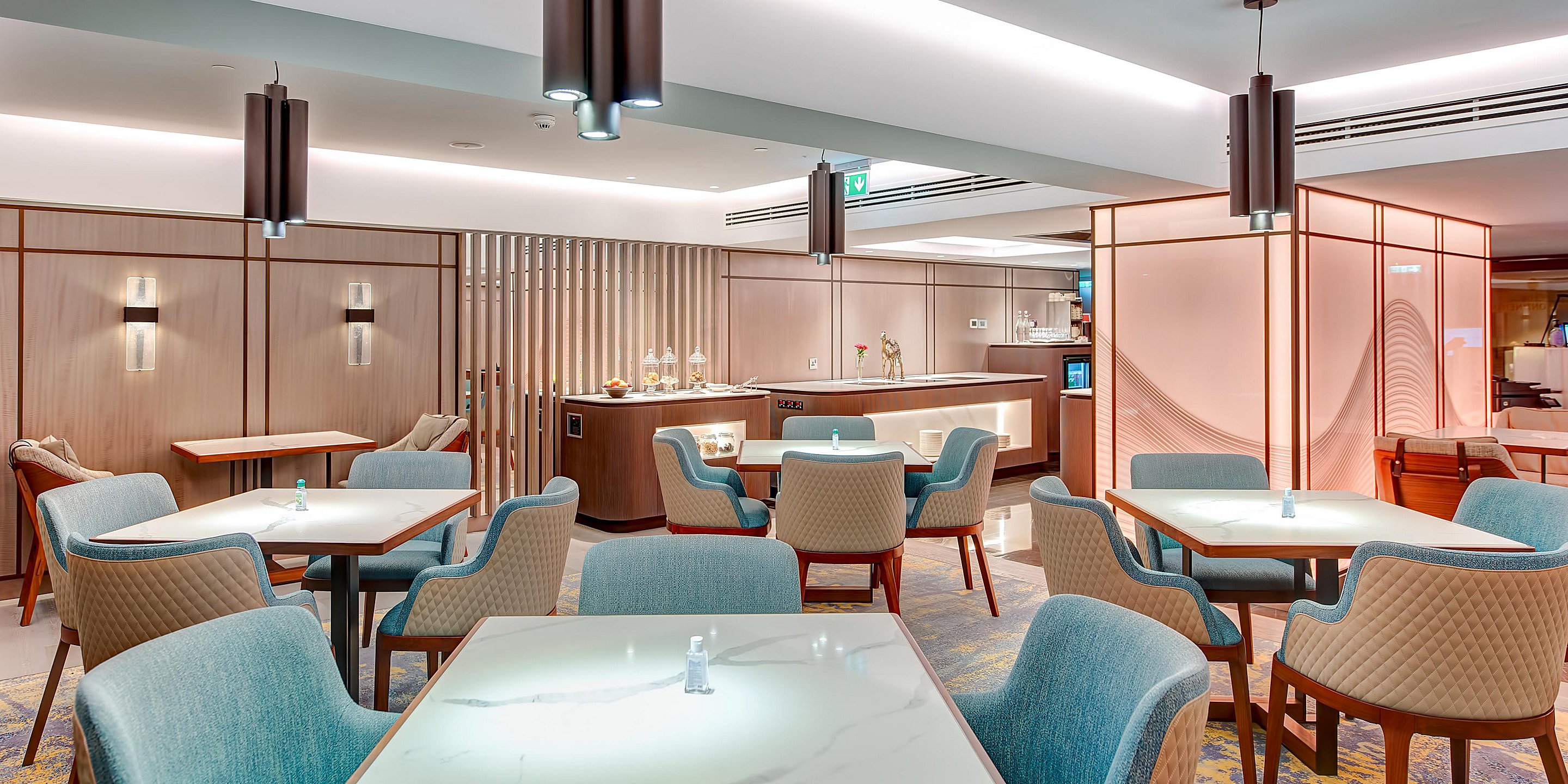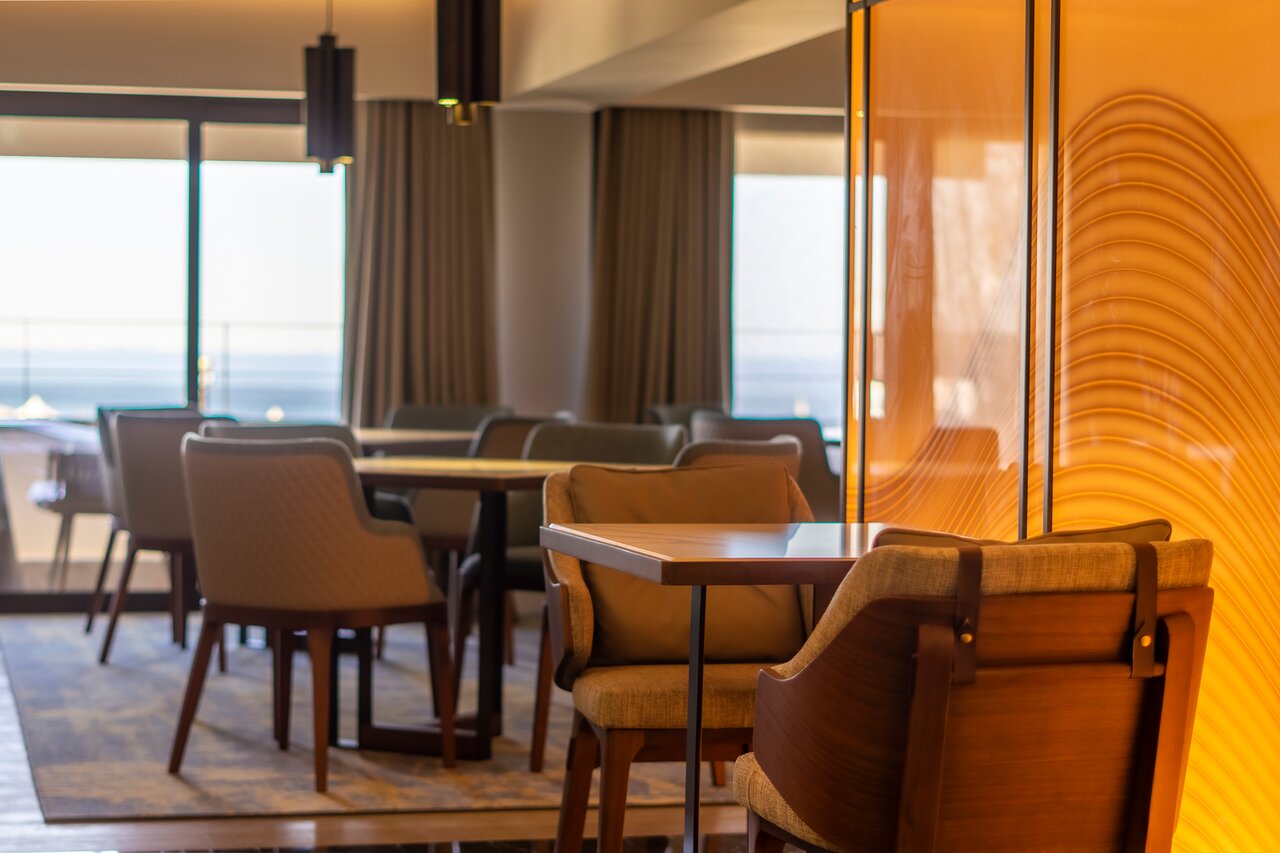 Spacious and well-designed Executive Club Lounge
While guests are in the Executive Club Lounge, it is recommended that guests abide to a business and smart casual dress code, where slippers, flip-flops, tank tips as well as swimwear is not permitted while in the Executive Club Lounge. While guests do need to follow the dress code, the Executive Club Lounge has been decorated with blue, brown and gold tones. The lounge is also very well-lit for any guests wanting to spend extended periods of time in the facilities at night. There is also a variety of different places to sit in the spacious Executive Club Lounge, from tables where you can eat to more comfortable couch like rooms. Whether guests are using the Executive Club Lounge for business or just to get out of the hustle and bustle of city life, it is a good place to be.
As the Executive Club Lounge is a non-smoking facility, the hotel asks guests to smoke on the balcony. While smoking on the balcony, guests will be able to appreciate the beautiful views. There is never a shortage of food in the Executive Club Lounge as on top of the food that is provided, basically on the hour. There are many different types of foods and refreshments that are served all day, like cookies, dried fruits and fresh fruits.
Attentive Staff and a Seamless Experience
If guests are on a business trips, they will be happy to know that they will have complimentary use of the boardroom for a maximum time of two hours. The boardroom facilities run on a first come, first served basis and prior booking for the boardroom is not allowed. All Club guests will receive complimentary access to the wireless internet. There is a big difference when guests book a stay as a InterContinental Club member as they get benefits like delicious welcome drinks as they check into the hotel.
The staff that work within the Executive Club Lounge are extremely attentive and they try their best to make sure that the whole experience is seamless for guests. Whether they are on business, or they are on a quick weekend getaway with their family. The entire team is more than ready to answer any questions or assist you with anything that you might need. They insist that if guests have any questions that they contact one of the staff members through the correct extension, while in the hotel. The Executive Club Lounge and its facilities are ready to cater to all guests from around the world.