The executive club lounge at the InterContinental New York Barclay opens daily from 7am to 8.30pm offering exclusive benefits for guests staying in their executive club rooms. The executive club lounge is located just off the lobby offering an upgraded experience with four food and beverage offerings daily, these include:
Enjoy breakfast in the Executive Club Lounge from 7am to 11am
Soft beverages are served from 11am to 5pm
Relax with afternoon tea from 2pm to 5pm
Savour canapés and beverages from 5pm to 8pm, including beers and wines.
Children are welcome in the executive club lounge with children under the age of six being free of charge. Children aged seven to thirteen are charged at $35 per night plus tax and those aged fourteen and over are charged at $75 plus tax per night.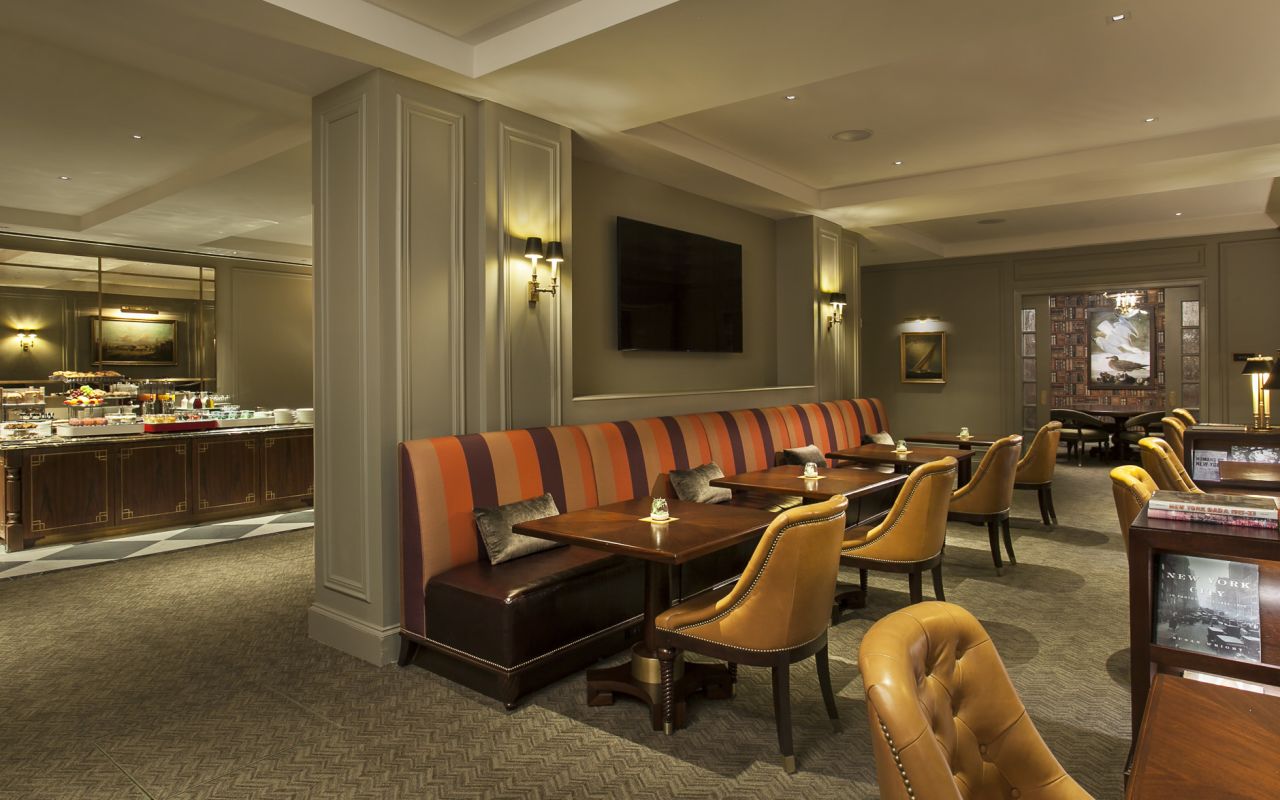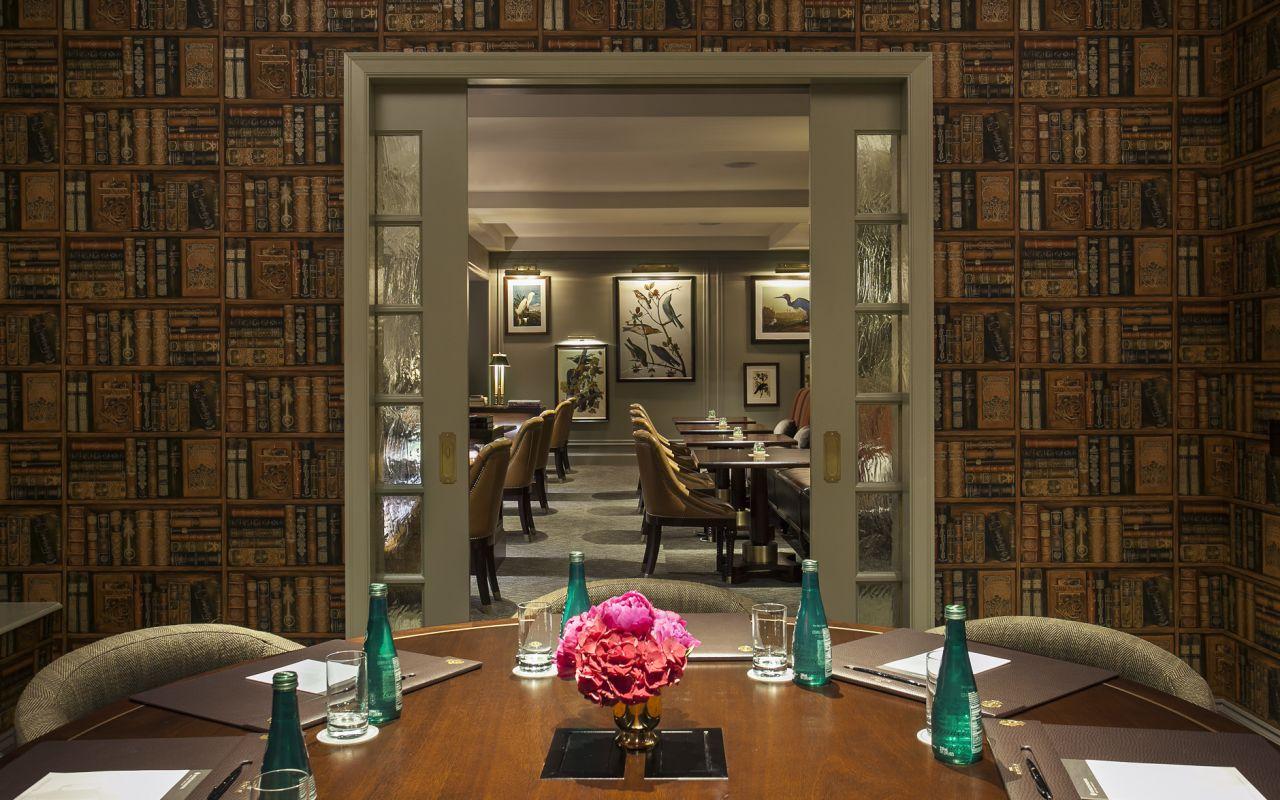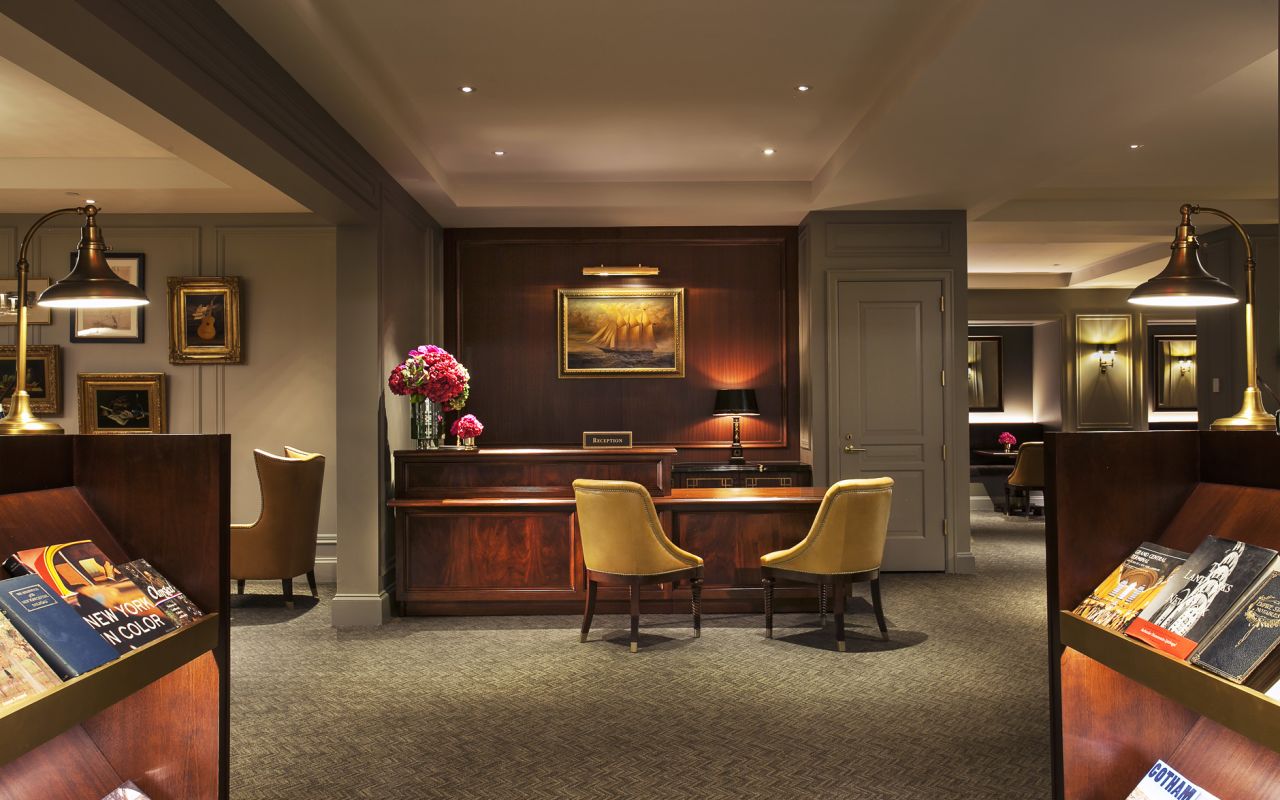 The executive club lounge at the Club InterContinental offers personalised services with exclusive benefits. The executive club lounge is guaranteed to make your stay more comfortable and luxurious. The lounge offers world class services with attention to detail for business and leisure travellers.
Excellent Food and Beverage Offerings and Complimentary Salon II Session
Choosing to stay in one of the hotels Executive Club Rooms definitely adds that additional touch of luxury to your stay. The executive club lounge provides luxurious seating with a host of food and beverage offerings throughout the day starting with breakfast at 7pm and finishing off with evening canapés and beverages from 5pm.
Guests with access to the executive club lounge also enjoy a one hour complimentary session in the private Salon II meeting room. Enjoy the convenience of personalised services, attentive services and first class enjoyment in this exquisite light and bright club lounge.
Luxurious Executive Club Lounge with Personalised Services
From the minute you step into the executive club lounge, you know you have arrived somewhere special. This exclusive access lounge offers the best in personalised services, including a private welcome desk and dedicated staff members who are on hand to assist with restaurant bookings, tour bookings and more.
As you make your way into this light and bright lounge, you will find it separated into designated areas, the perfect place to host a business meeting with an associate, relax with the newspaper or simply catch up with your emails. There are work desks with computers available for your use during your say. The large food island is constantly brimming with delicious cuisine, simply help yourself and take a seat in the dining area or the luxurious lounge area. The premium bar offers all the soft drinks, alcoholic beverages and cocktails you want with a knowledgeable bar person who is ready to assist you with your beverage needs.