The executive club lounge at InterContinental Shenzhen, known as Club InterContinental offers you the finest experience with outstanding hospitality and exclusive privileges. This executive club lounge is open daily from 6.30am to 11.30pm, offering four complimentary food and beverage presentations daily, including:
Coffee, tea, soft drinks and fruits are available throughout the day
Breakfast is served from 6.30am to 10.30am
Enjoy Afternoon Tea from 3pm to 5pm
Indulge in evening cocktails from 5.30pm to 7pm
All food and beverage presentations are offered buffet style.
Children are welcome in the executive club lounge when accompanied by a parent. They do request that parents help maintain the quiet environment of the space, along with observing their smart-casual dress code.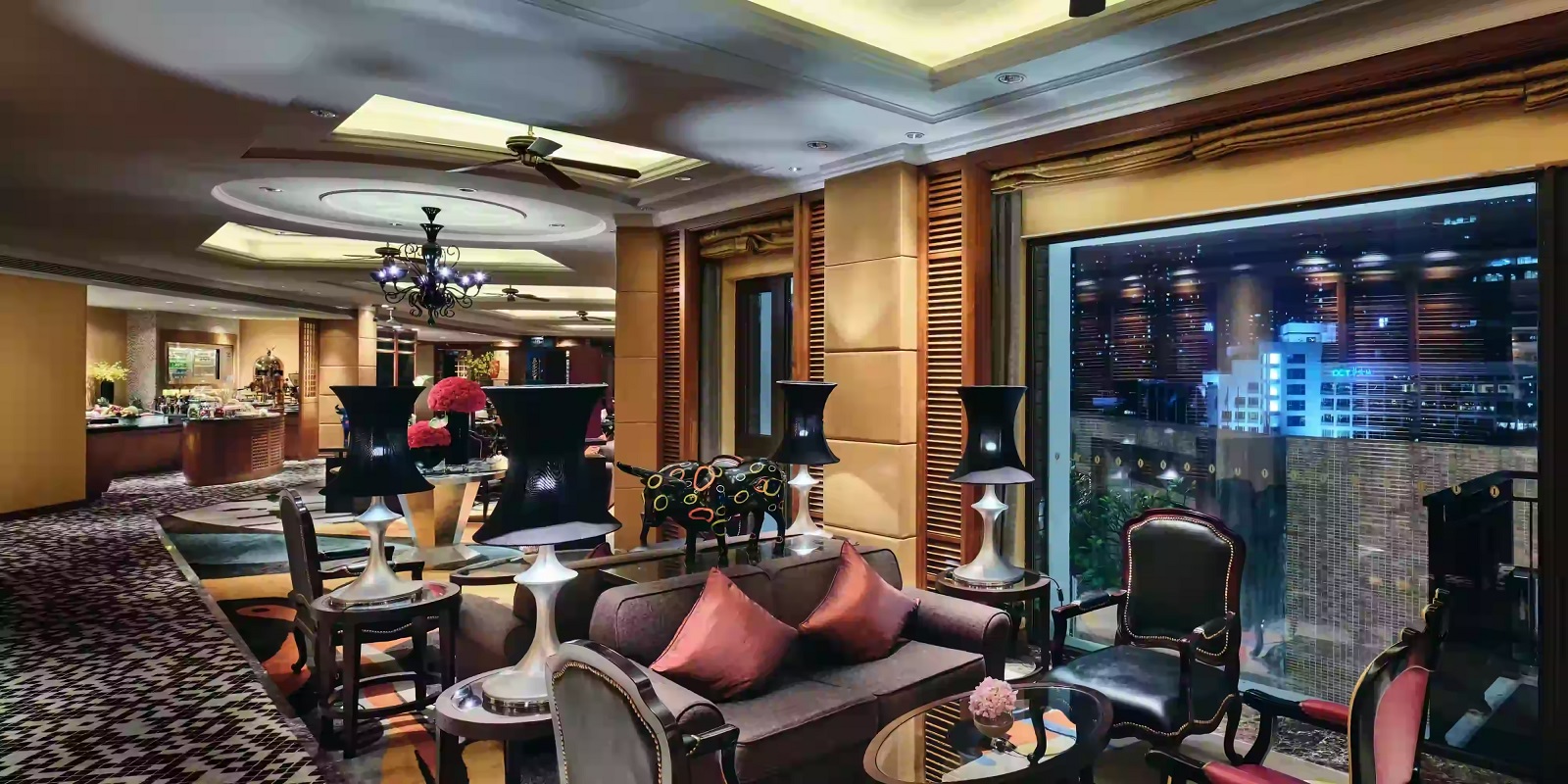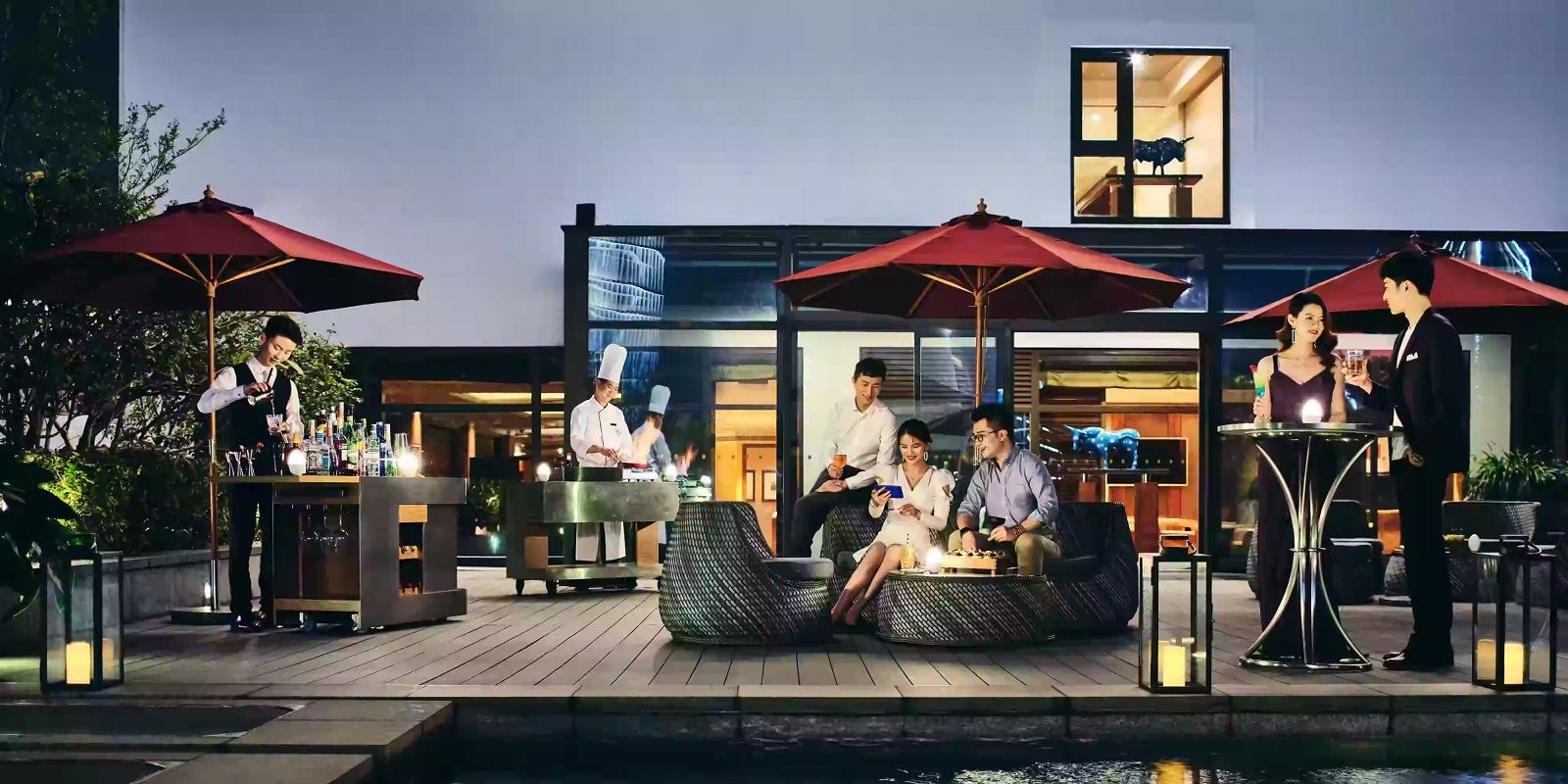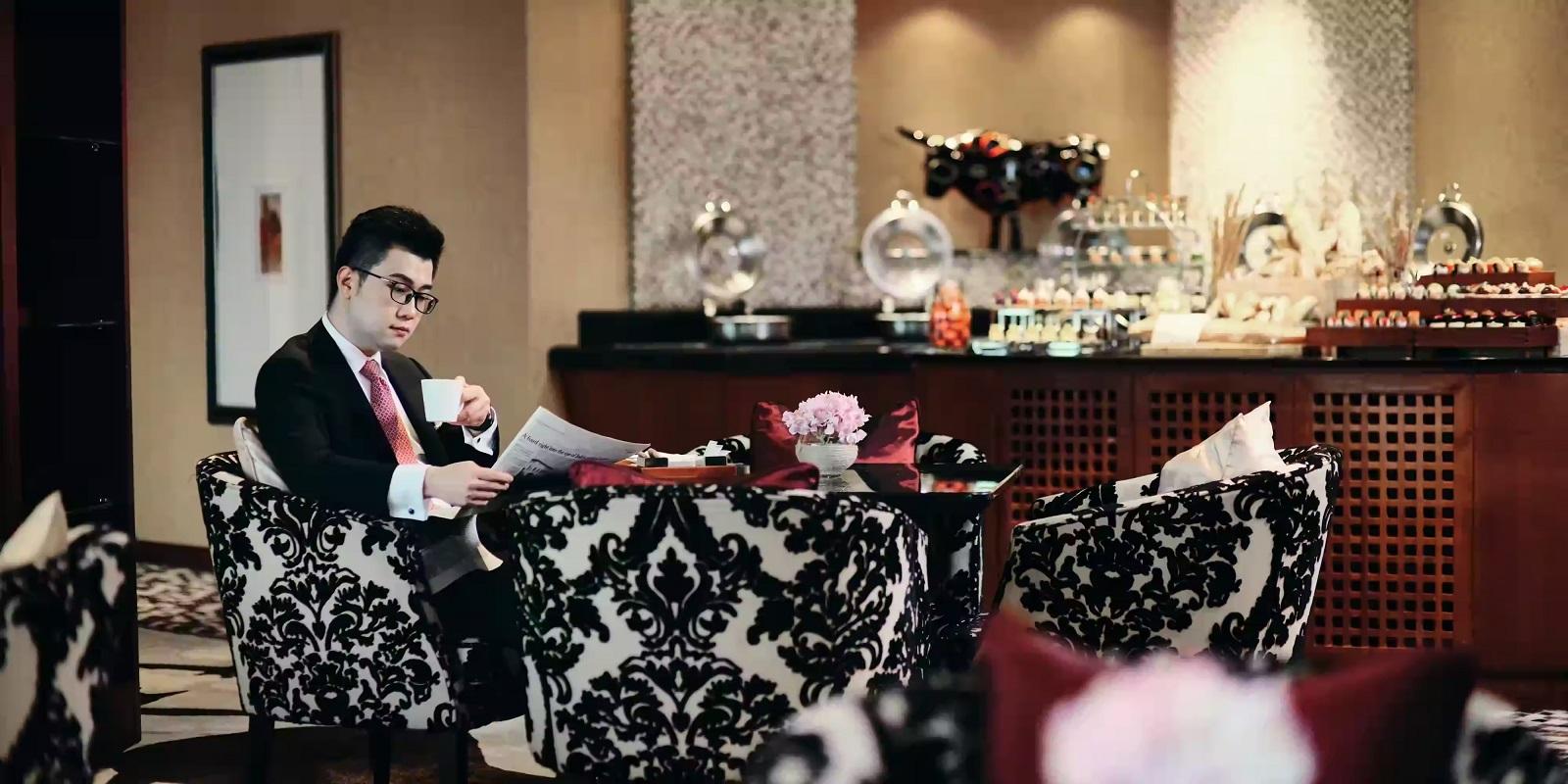 Guest staying in the hotels club level guest rooms and suites enjoy exclusive access to the executive club lounge. InterContinental Shenzhen allows club level guests to invite an additional guest per room at no charge, with a maximum of two people per room.
Fantastic Benefits
The executive club lounge at InterContinental Shenzhen offers their exclusive access guests with fantastic benefits, over and above the four food and beverage presentations on offer daily. When you choose a club level guest room or suite, you don't have to check in at the main front desk, make your way to the executive club lounge for a personalised checking in and out experience.
Another fantastic benefit, especially if you have an evening flight, is that you can extend your check out time to 4pm, subject to availability.  They also offer complimentary ironing of two items per stay. Business travellers using the executive club lounge can also enjoy the complimentary use of the executive club meeting room for up to one hour per day, this is subject to availability.
A Quiet Place to Work or Relax
Most travellers consider the executive club lounge as a business centre, but this is not the case. The executive club lounge at InterContinental Shenzhen offer excellent and personalised experiences for business and leisure travellers. This executive club lounge is a large open plan design with floor to ceiling windows that capture the spectacular views.
Enjoy comfortable dining room or lounge seating, whether you want to relax with a coffee at the start of your day or you want to catch up with work before heading to bed. The large food island overflows with freshly prepared cuisine and the fridges are filled with soft drinks you can help yourself to throughout the day. The outdoor terrace offers a chance to relax with evening cocktails as you watch the sun set over the city.