Island Shangri-La, Hong Kong executive club lounge adds an additional touch of comfort and luxury to your business or leisure travel experience. The executive club lounge offers personalised and attentive services with three complimentary food and beverage presentations daily, these include:
Breakfast is offered at Café Too on the seventh floor from 7am to 10.30am or in Petrus on the fifty sixth floor from 7am to 10.30am
Evening cocktails can be enjoyed in the Lobby Lounge or the Lobster Bar, both located on the sixth floor from 5.30pm to 7.30pm
Non alcoholic beverages and light refreshments available throughout the day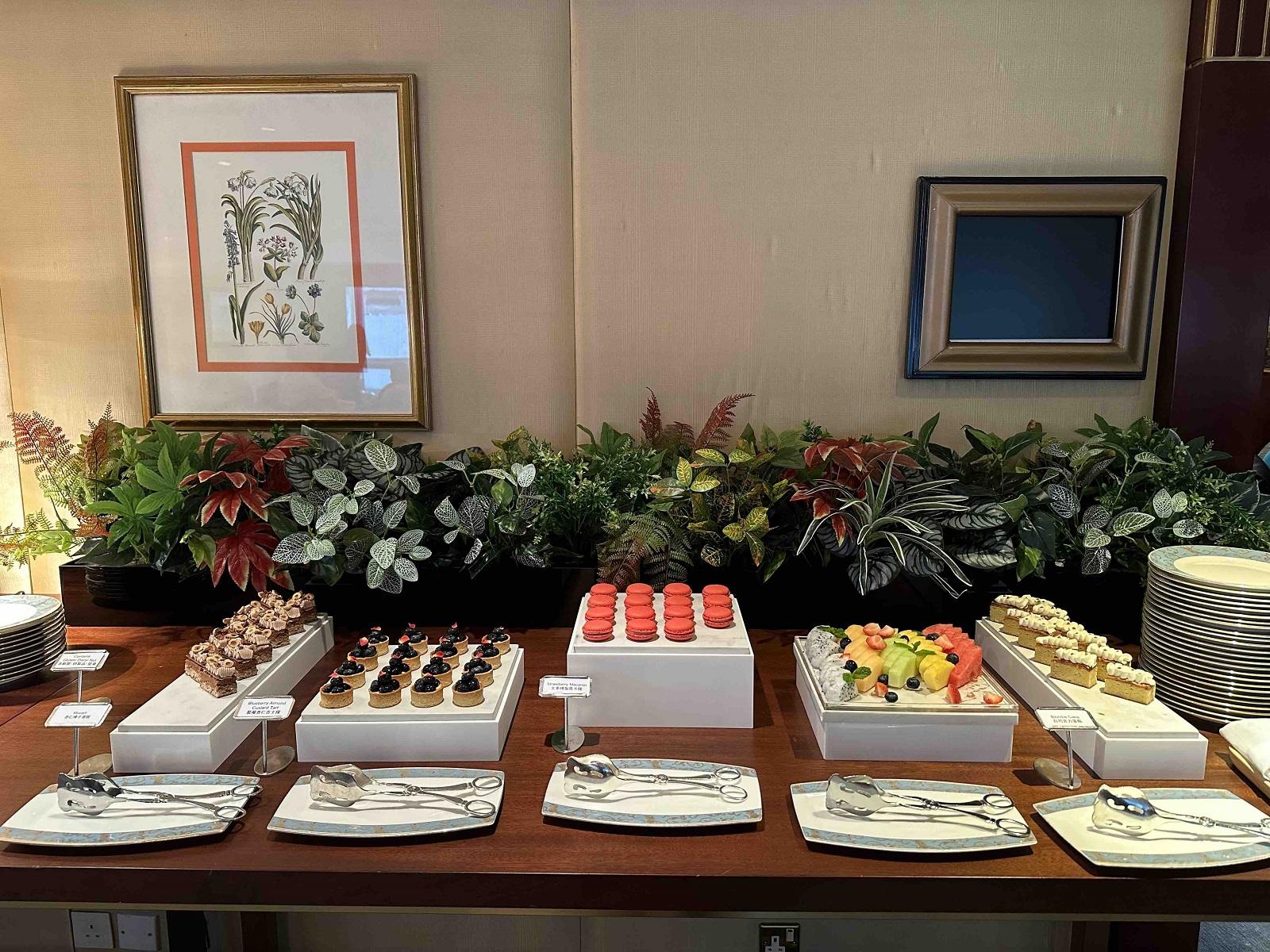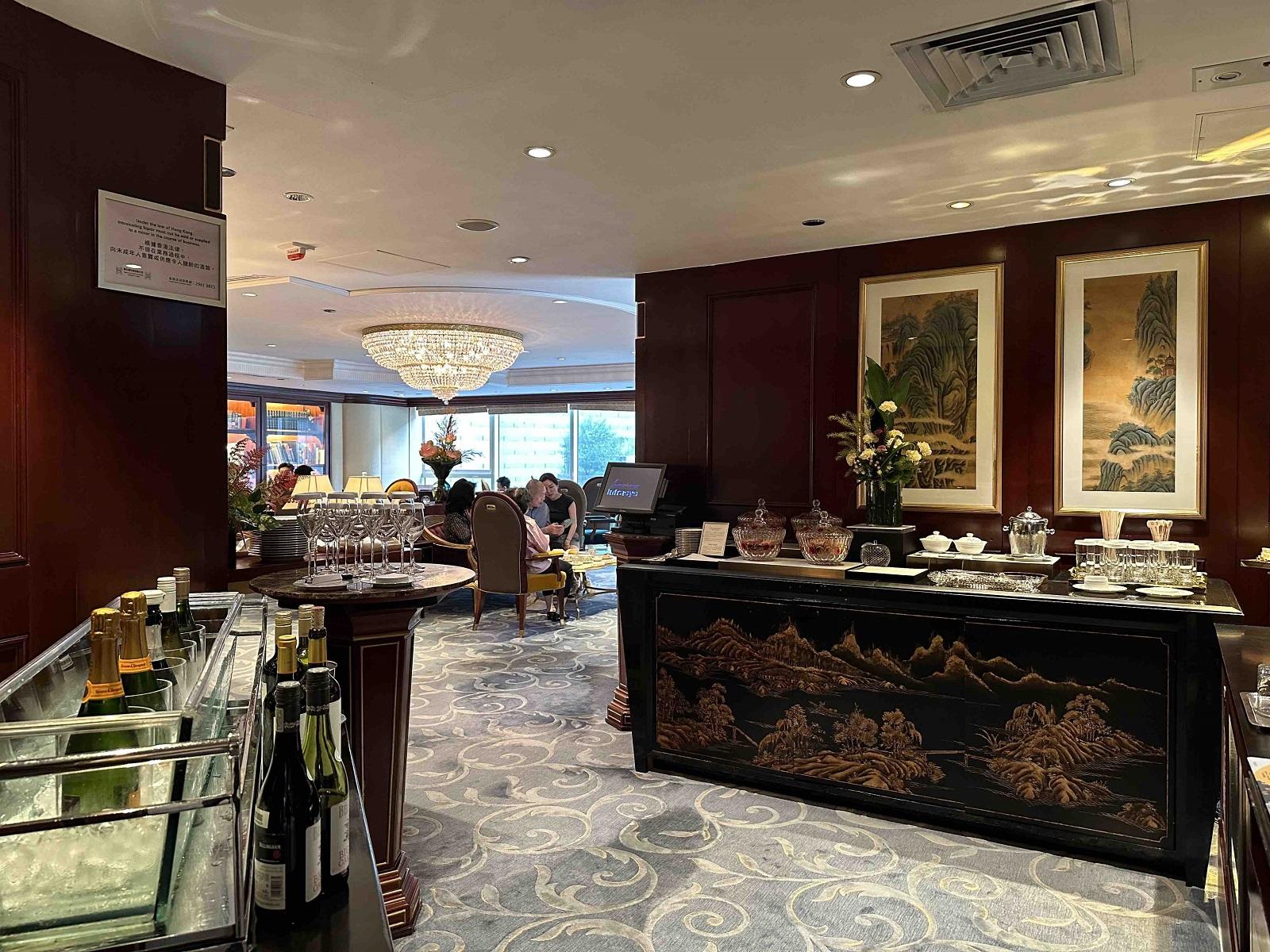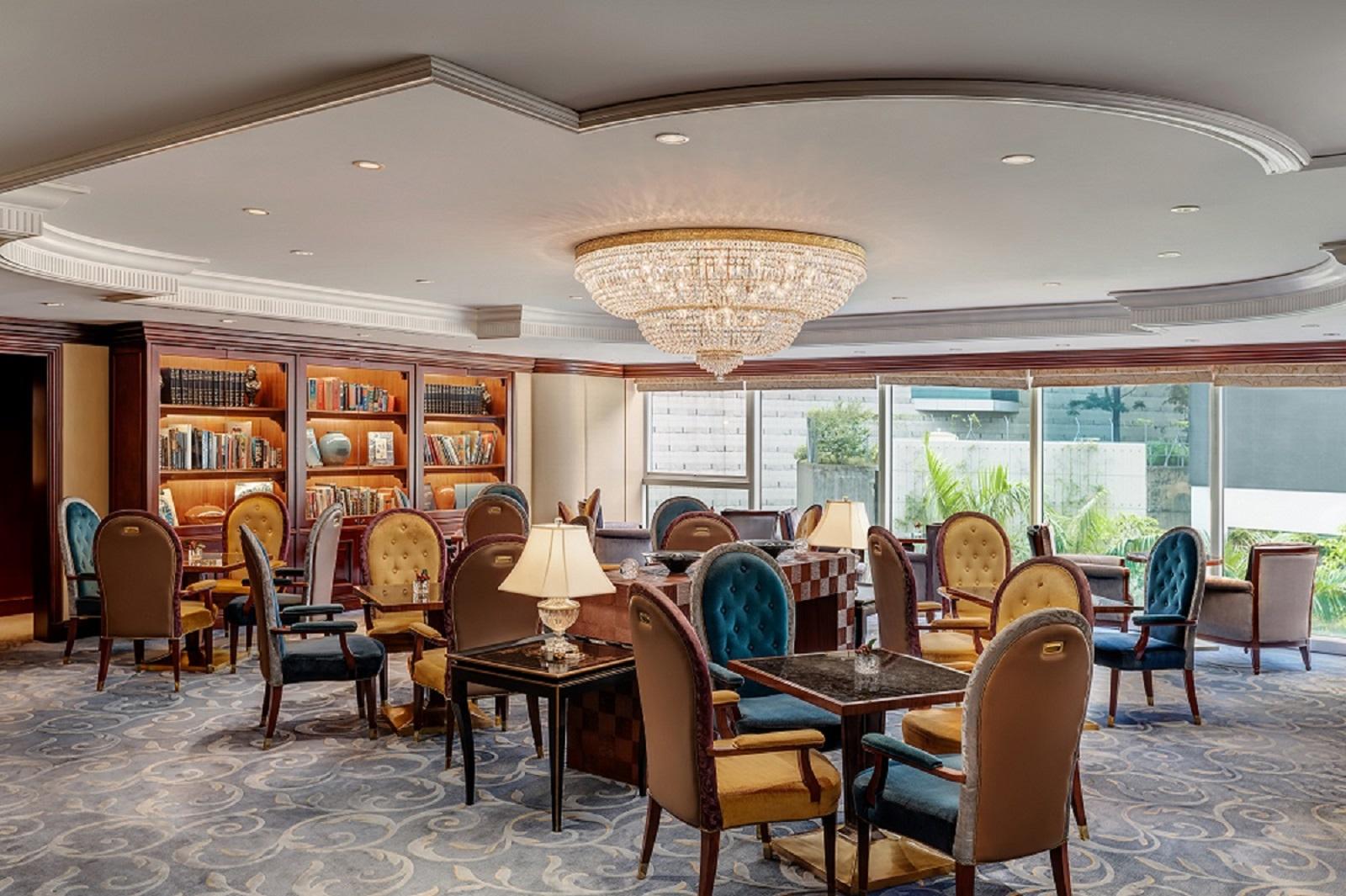 The executive club lounge offers guests staying in the hotels club level guest rooms or suites. They do have a smart casual dress code, along with a request that guests keep their electronic devices and phones on silent mode, maintaining the quiet ambience of the executive club lounge at all times.
Excellent Benefits with a Choice of Options
When you choose to upgrade to an executive club lounge room or suite, you enjoy fresh fruits in your accommodation that is replenished daily. You can also enjoy complimentary shoe shine services and the ironing of one suite during your stay, or the equivalent in a laundry credit. For business travellers you can make use of the meeting room in the executive club lounge for up to two hours per day, subject to availability.
As an executive club lounge guest, you have a choice of options when it comes to the food presentations. You can choose to have your breakfast in Petrus, a Michelin-star Restaurant on the fifty sixth floor, or you can choose a buffet breakfast at Café Too. If you prefer you can enjoy pastries and coffee in the Horizon Lounge for breakfast. You can change the locations throughout your day, giving you a breakfast variety.
Warm, Welcoming and Professional
The executive club lounge at Island Shangri-La, Hong Kong has plenty of tables, surrounded by high backed chairs, offering a comfortable place to work or relax. The bespoke furnishings, along with the dramatic chandelier, provides a warm, welcoming and comfortable ambience, where you can check your emails after a day of business meetings or start your day with a coffee and pastry before exploring the sights.
There are floor to ceiling windows boasting spectacular views and an abundance of natural light. The bookshelves are overflowing with books that you are welcome to read when relaxing in the executive club lounge. The seating is designed so you can feel confident holding a confidential business discussion without the risk of everyone else listening in. The team are professional and are on hand to meet your guest requirements.