Jumeirah Messilah Beach Hotel & Spa offers a Kids Club, known as Sinbad's Kids Club, which offers fun and games for all ages. The Kids Club is open every day with varying times, weekdays is from 3pm to 6pm, while weekends is from 10am to 8pm.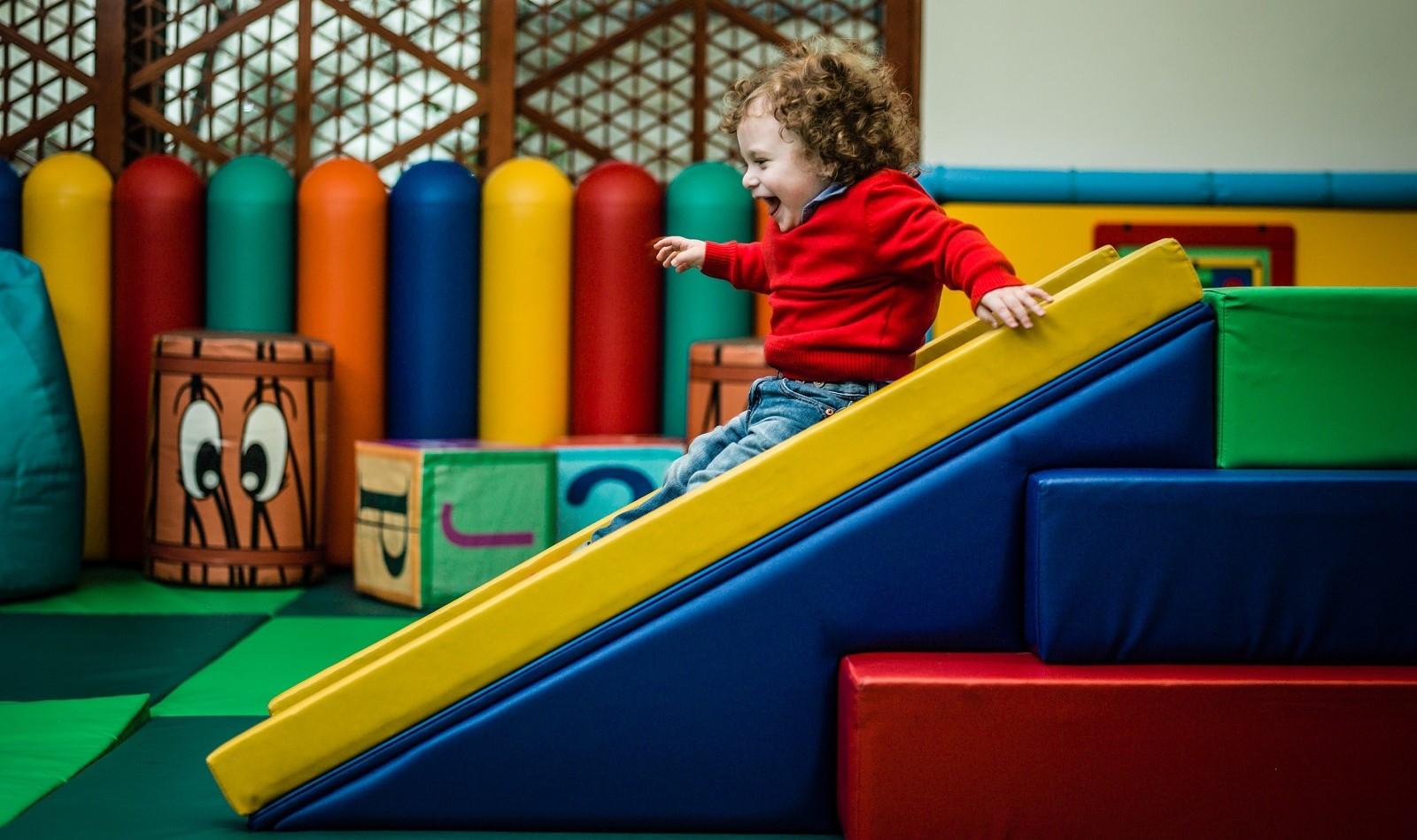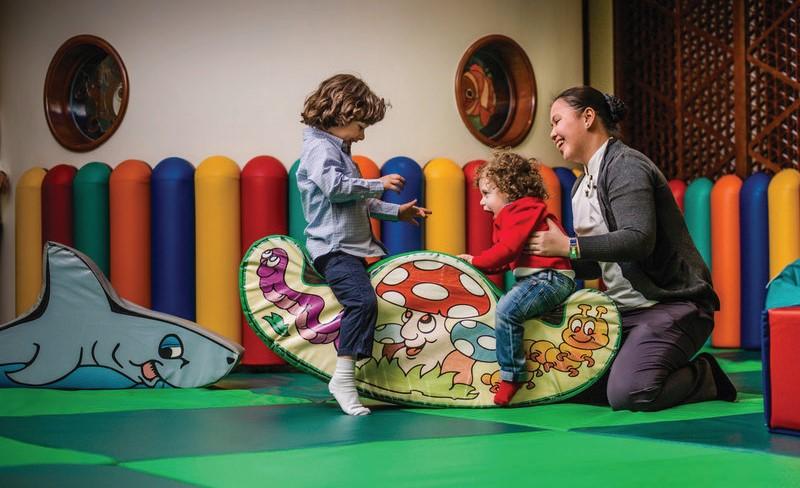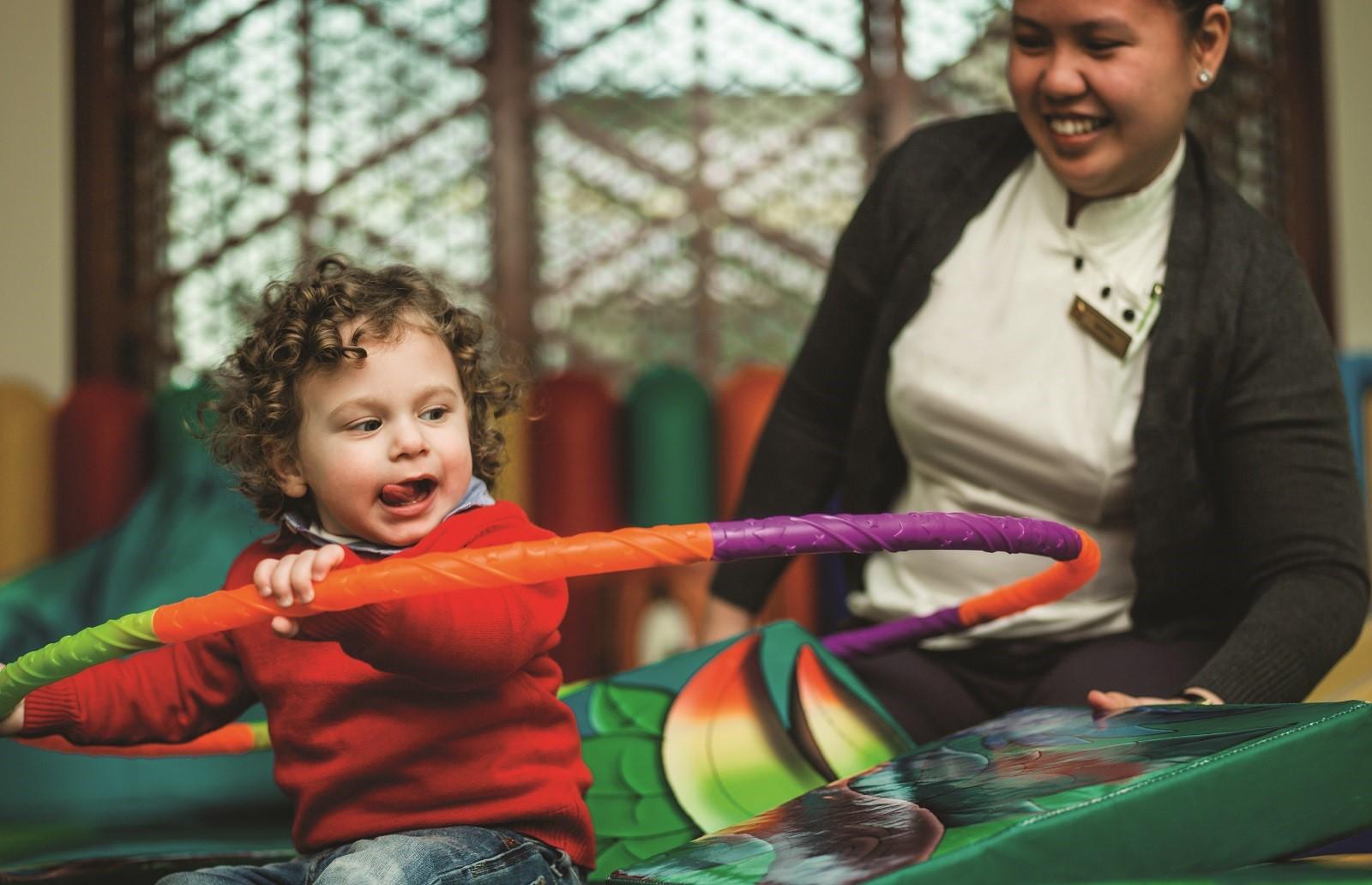 This five star luxury hotel has taken their younger guests into consideration by offering the Sinbad's Kids Club, which enables parents to make use of the adult facilities, knowing their children are safe and engaged. The club is managed by an experienced team of child minders, all trained in first aid. The team put a number of activities together each day for children under the age of six, along with each child being given a welcome gift when they arrive at the club for the first time.
Supervised Indoor Games
The Kids Club at Jumeirah Messilah Beach Hotel & Spa offers an air conditioned indoor space where children can have fun, meet other children and be engaged. It is a dedicated space with a range of toys and games, along with a chill out space where children can watch age appropriate cartoons, if they want a little downtime.
The indoor space of the kids club is alive with colour and natural light. The attentive staff ensure the area is safe and fun for all ages with an indoor soft play area, complete with slides, see saws, blocks and more.
There are games and toys to engage children of all ages, along with a selection of books, if they just want to curl up and read.
Scheduled Activities for All Ages
The dedicated Sinbad's Kids Club team have put together a schedule of activities, that does change on a regular basis. The scheduled activities are supervised activities that help children learn and have some fun.
Some of the more common scheduled activities on offer includes hand painting, kitchen play, colouring, blocks and shapes, musical chairs and play blocks. They also do memory games, future fit, kids yoga, martial arts and more. If you want your child to take part in any of the scheduled activities, you need to book in advance at the Health Club reception. Each scheduled activity has a minimum of three children.
You can see some of the activities below: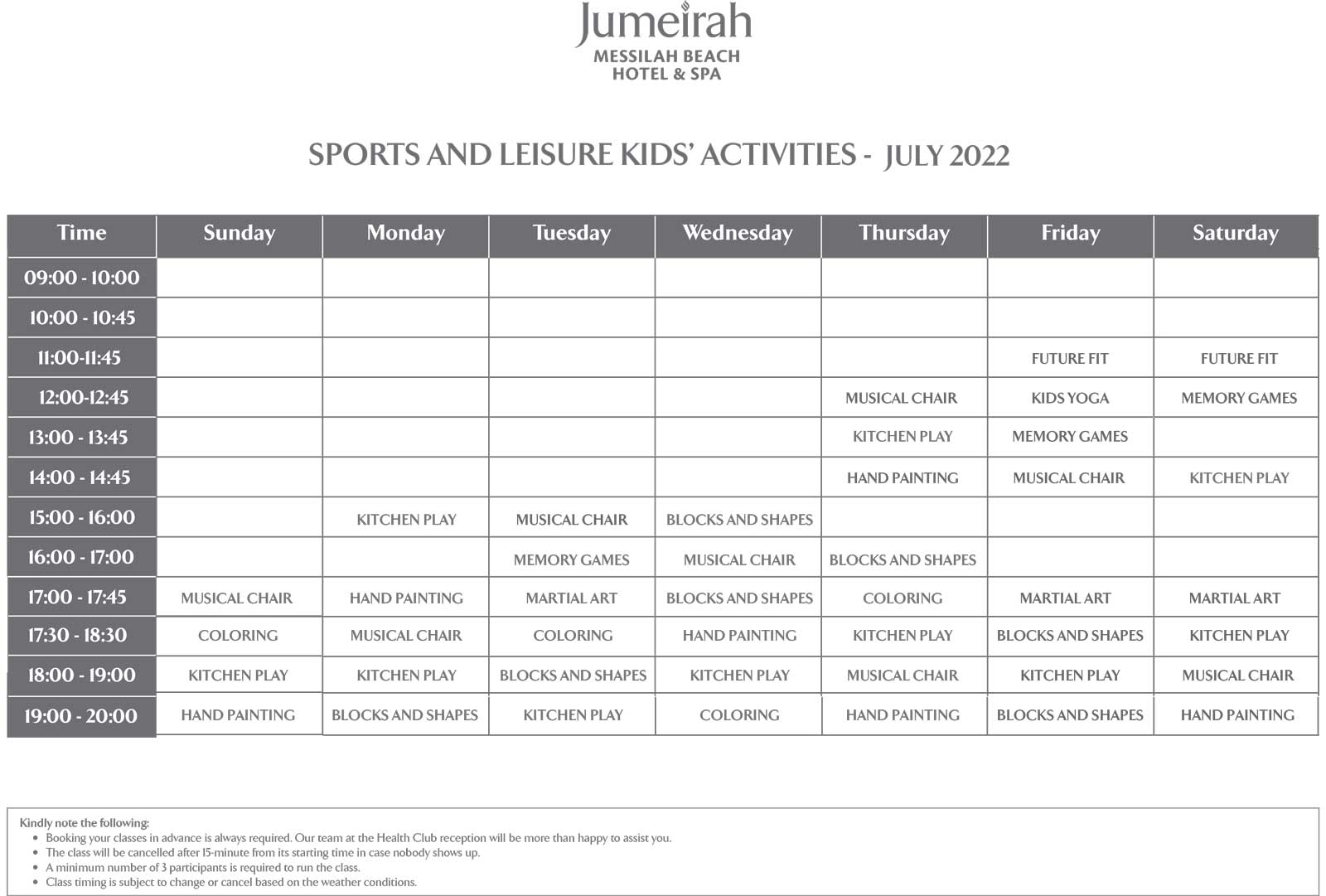 Sinbad's Kids Club is a chance for children to be indoors, out of the hot Kuwait heat, and be engaged. It's more fun than staying in their room when at the hotel. It also gives parents some downtime, a chance to relax by the pool, sip on a signature cocktail at the pool bar or indulge in a spa treatment, knowing their children are safe and taken care of.