The executive club lounge at JW Marriott Hotel Hangzhou can be found on the twenty sixth floor of this luxury hotel. The executive club lounge opens daily from 10.30am to 10.30pm, offering five complimentary food and beverage presentations daily, including:
Start your day with breakfast served from 6.30am to 10.30 Monday to Friday and 6.30am to 11am on weekends in the Asian Bistro, located on the first floor
Afternoon tea can be enjoyed from 2.30pm to 5pm
A selection of Hors D'oeuvres from 5.30pm to 7.30pm
Evening cocktails from 5.30pm to 9.30pm
Coffee, tea, soft drinks and snacks are served throughout the day
Children are welcome in the executive club lounge. Those under the age of fifteen must be accompanied by an adults at all times. Parents are asked to ensure the quiet relaxation of the executive club lounge is met at all times, along with the smart-casual dress code.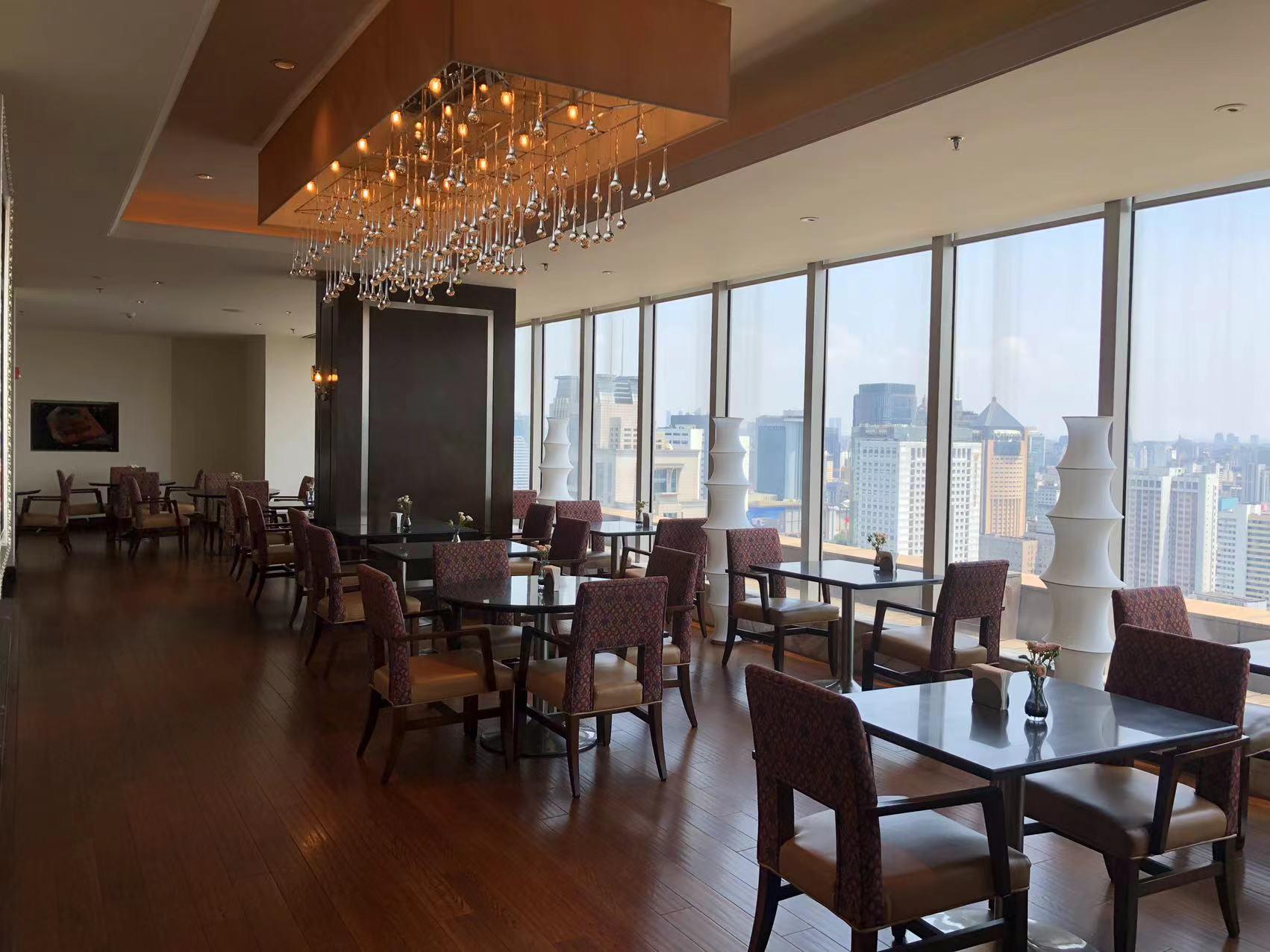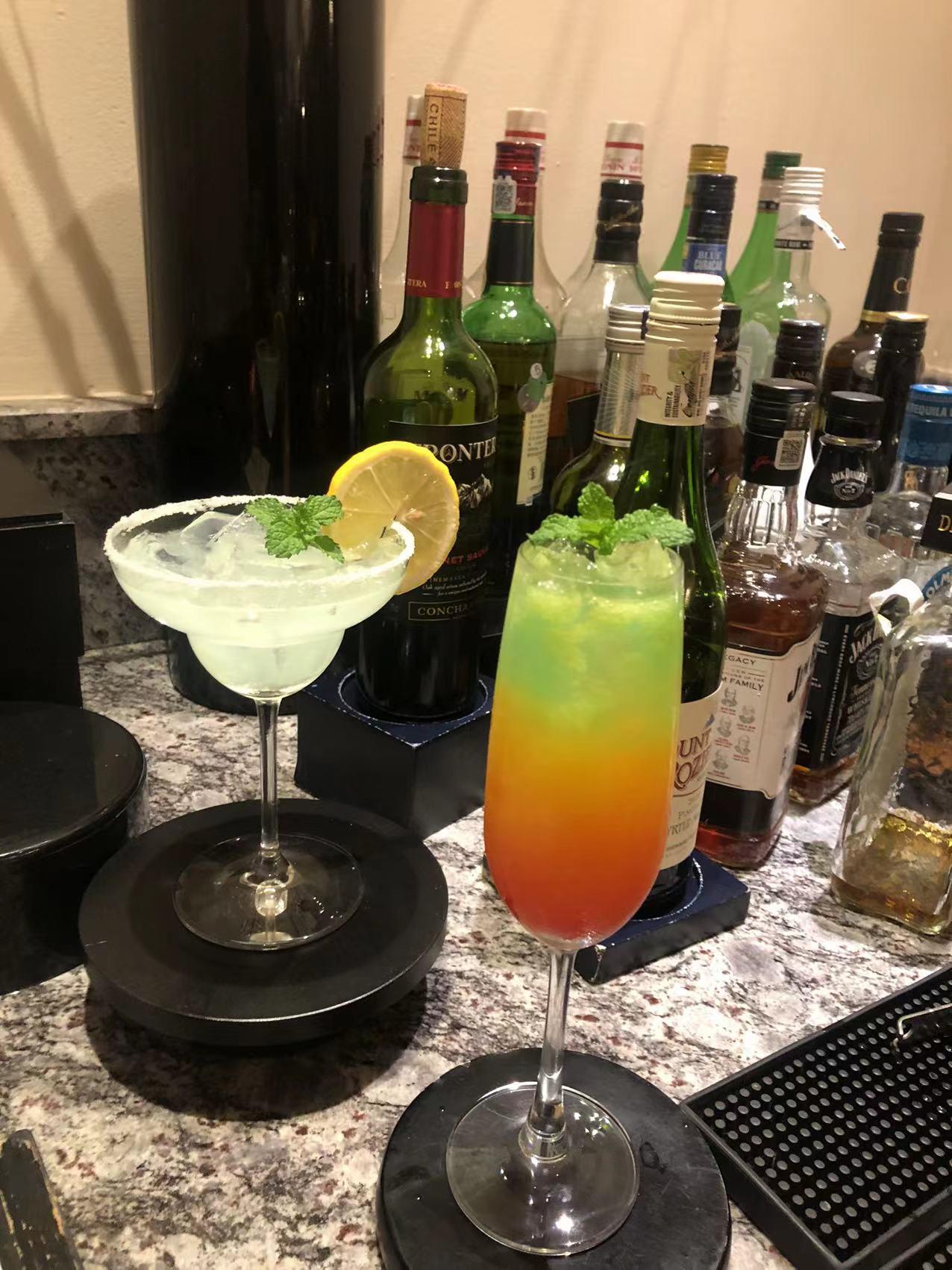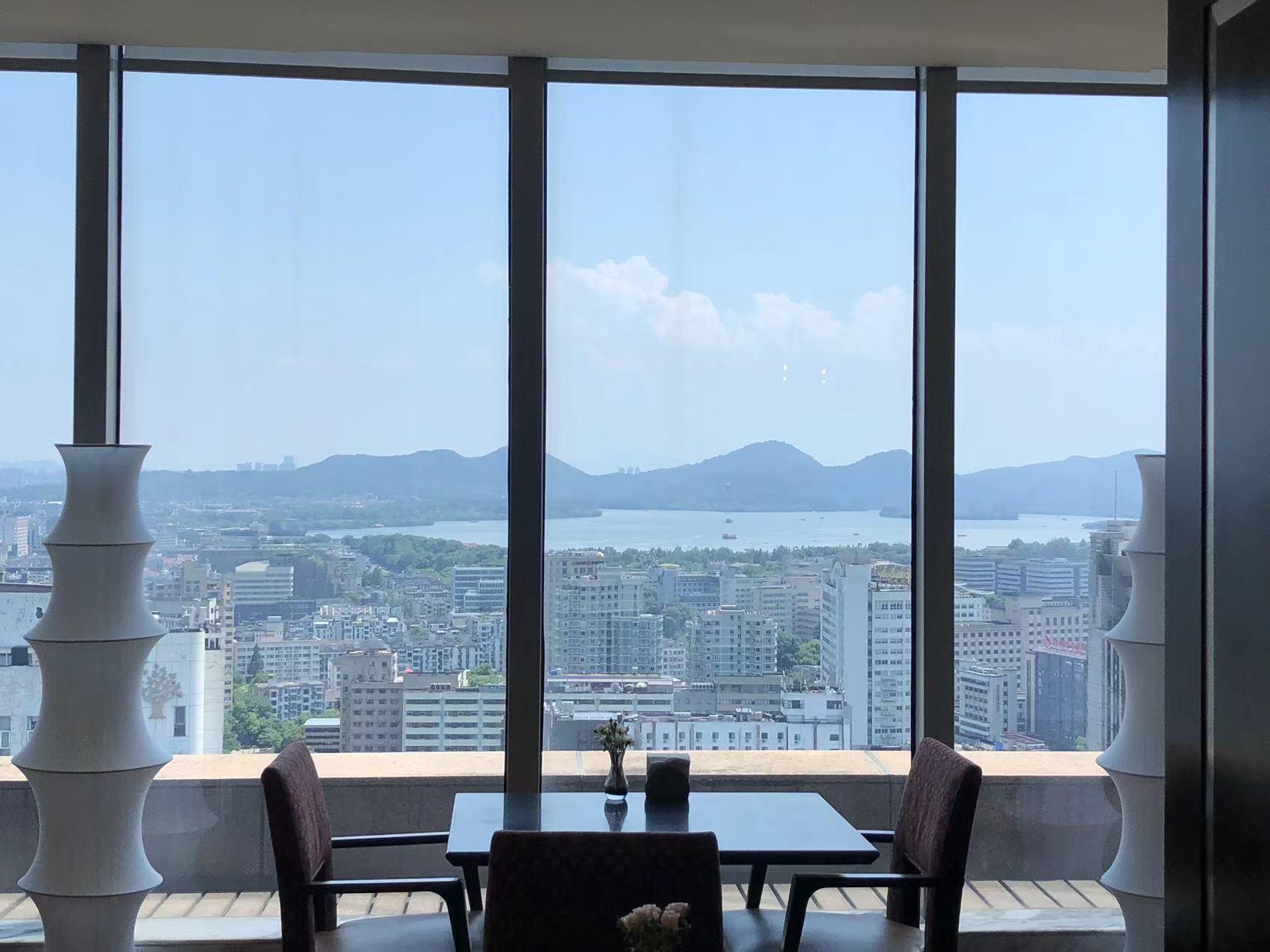 JW Marriott Hotel Hangzhou offers complimentary access to their loyalty customers and those staying in any of their executive club level guest rooms and suites. It is important to note that this is a non-smoking area.
Delicious Buffet-Style Food Presentations
All the food presentations at the executive club lounge at JW Marriott Hotel Hangzhou is offered buffet style. The team fill up the food island, ensuring that it remains overflowing. Afternoon Tea was an absolute delight with a selection of amazing desserts, that included three salty and three sweet. Hors d'oeuvres offered the freshest prepared dishes including soup, salads, meats, vegetables and rice.
During evening cocktails the team can prepare all the alcoholic beverages you enjoy including wines, vodkas, gins, mocktails and more. From the minute the executive club lounge opens to when it closes, guests can help themselves to a selection of fresh fruit, teas, soft drinks and snacks.
Rich Colours with Relaxing Atmosphere
This executive club lounge gives you a relaxed feel from when you first walk through the door, whether you are staying at JW Marriott Hotel Hangzhou for business or pleasure. Designed with rich colours and gleaming wooden floors, you feel that you have arrived in a luxurious lounge area. The floor to ceiling windows offer panoramic city and West Lake views that you can enjoy as you enjoy your evening cocktails or you finish off with your emails.
This executive club lounge offers fast wireless internet, a chance to complete a work project or quote, check your emails or update your social media pages. It's a great place to unwind after a day of exploring the sights with an attentive and professional team that are on hand to meet all your guest requirements.