JW Marriott Hotel Shenzhen Bao'an is in the ideal location, set in the heart of the Qianhai development district, with easy access to the international airport. This hotel caters to business and leisure travellers offering complimentary wireless internet throughout the hotel and easy access to the top sights and attractions, with close proximity to the railway station.
Choose from two dining options offering mouthwatering local and international cuisine. In addition to this, when staying at this luxurious hotel you can take advantage of the two swimming pools, fitness centre and spa and wellness centre. The hotel offers non smoking rooms, complimentary parking and room service.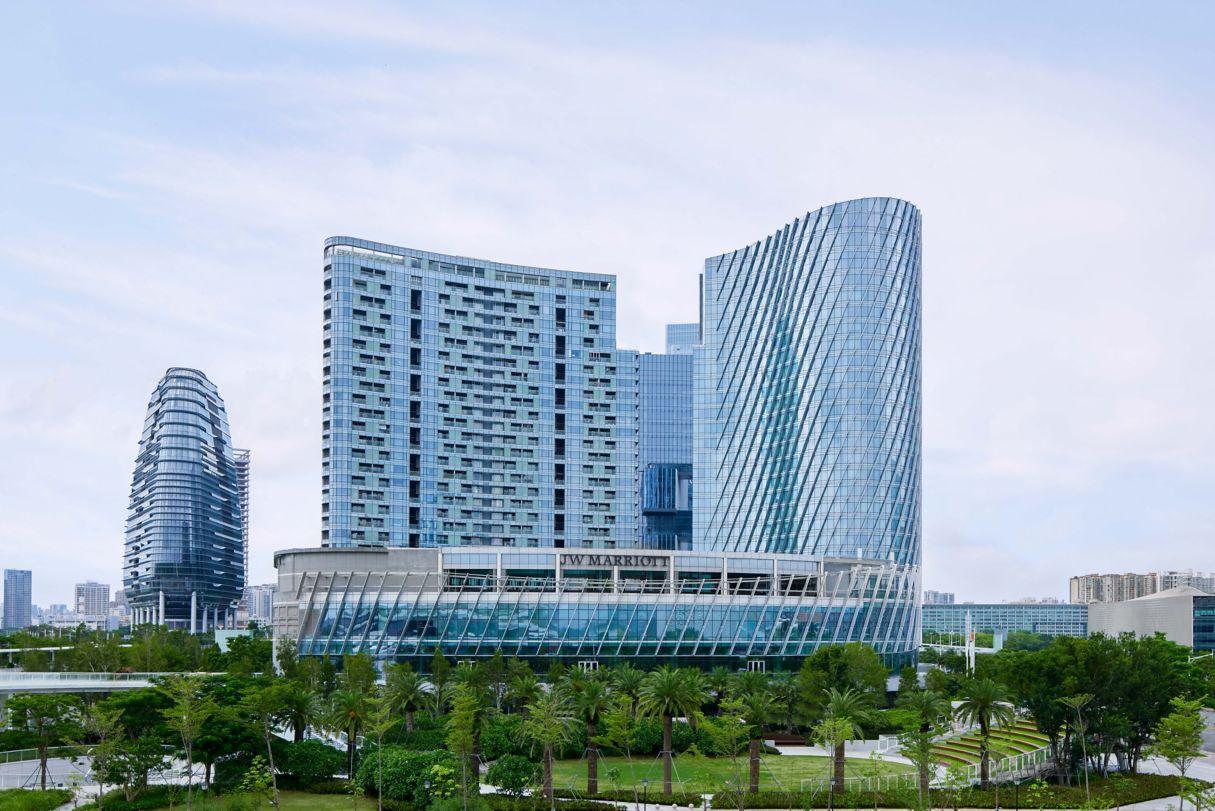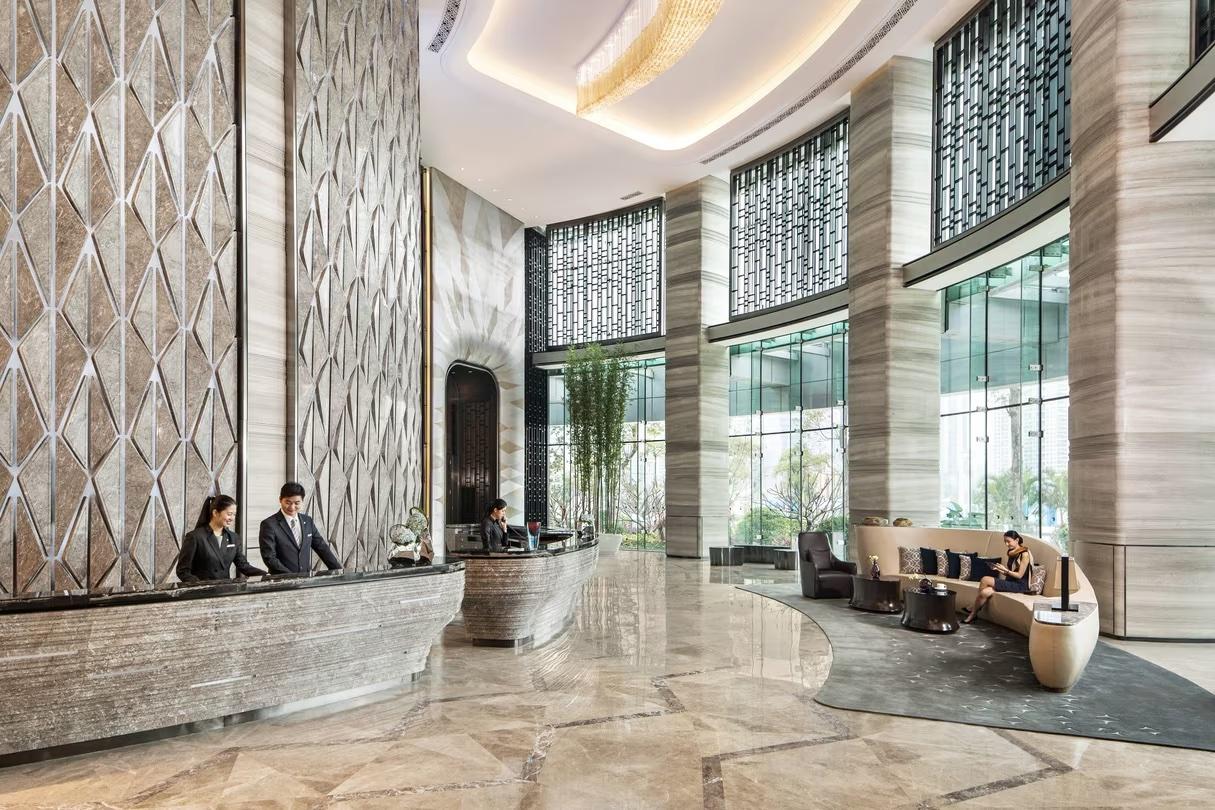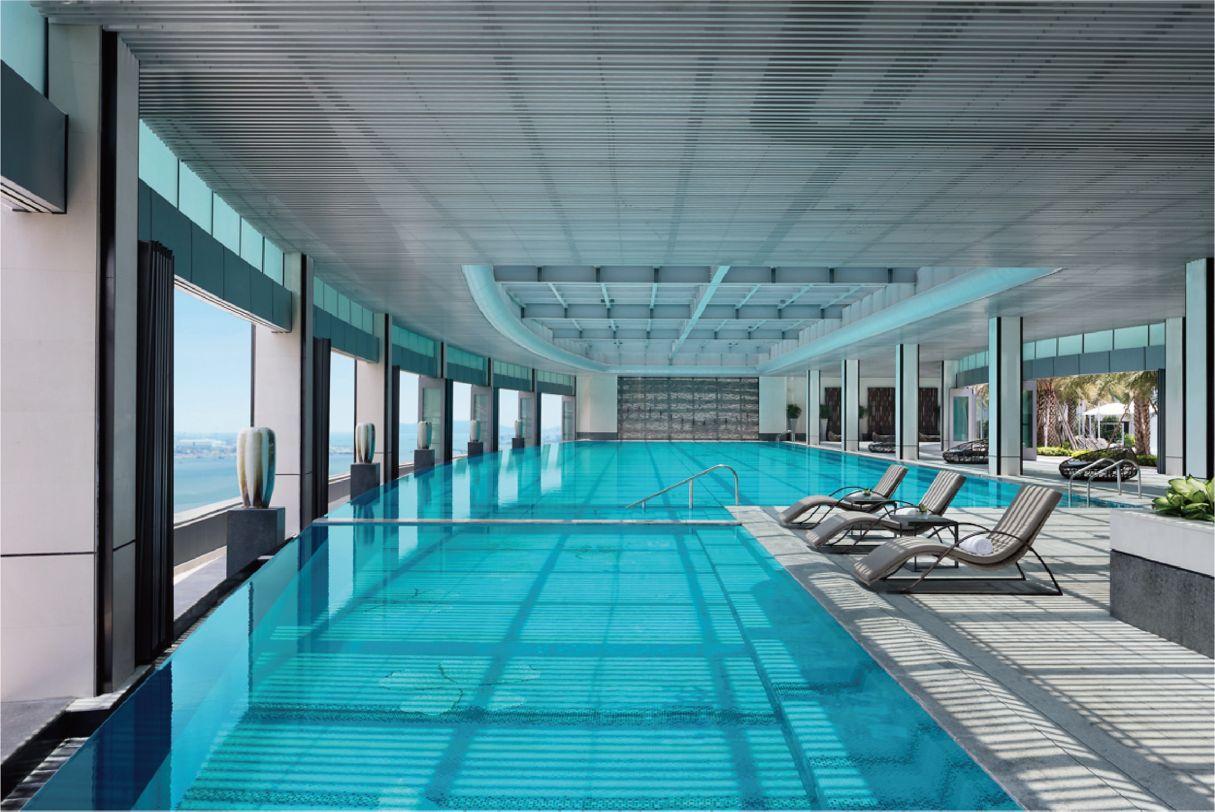 Why You Should Go There
You have easy access to the top sights and attractions with the Tomb of the Young Song Emperor, Shenzhen Danan Mountain Reform and Open Memorial Park, Chiwan Left Fort, the He Xiangning Art Museum and the Shenzhen Garden and Flower Expo Park, all within twelve kilometres of the hotel. Staying in this hotel, you can enjoy the convenience of a twenty four hour front desk, express check in and check out services, concierge service, luggage storage, currency exchange services and an on-site ATM machine.
The Waterfall Spa is four thousands square metres, open daily from 10am to 11pm, offering a complete range of top class treatments. There are nine private spa suites with an experienced team offering body treatments, eye treatments, facials, massages and kids services. The spa is also home to a sauna and plunge pool. The Fitness Centre offers everything you need to stay up to date with your fitness goals. The forty metre heated indoor infinity swimming pool and the outdoor swimming pool offers complimentary access, twenty four hours a day.
Accommodation
JW Marriott Hotel Shenzhen Bao'an offers a selection of spacious and well-appointed guest rooms and suites for you to choose from. There are four hundred and sixty three guest rooms and suites, all offering floor to ceiling windows and an abundance of natural light.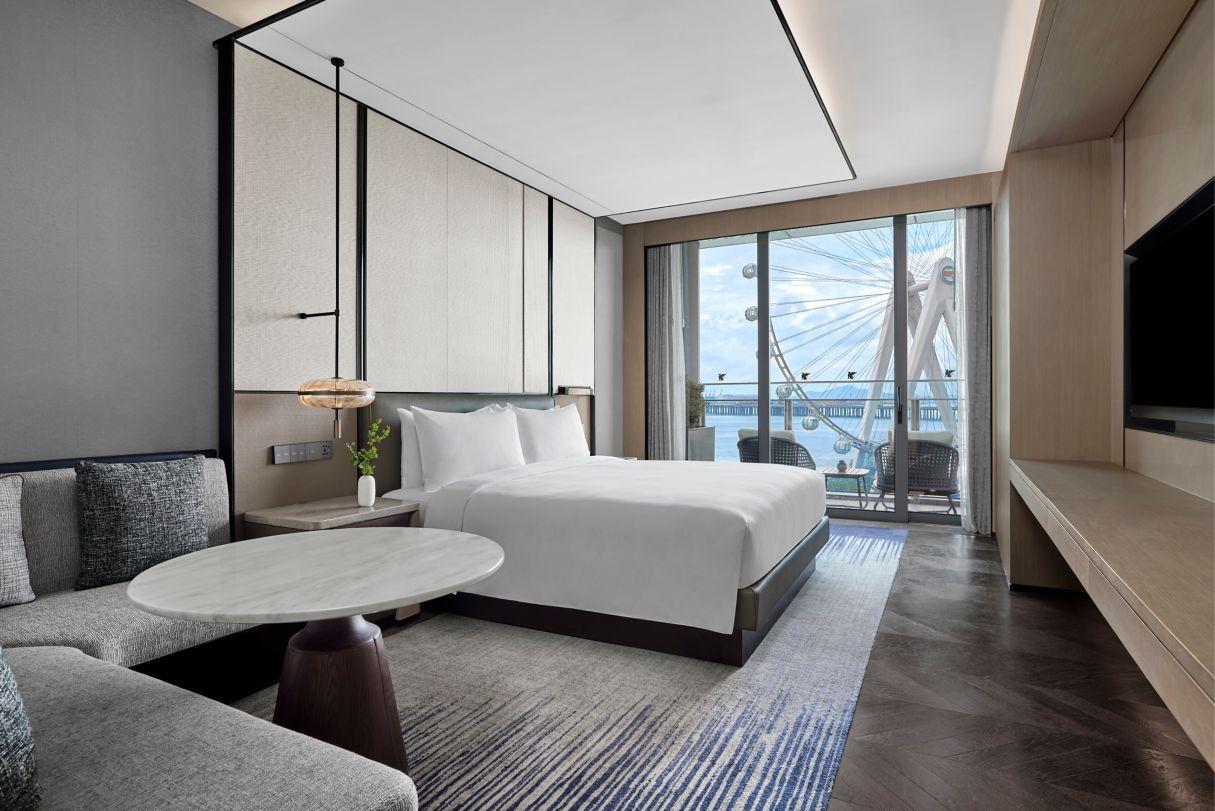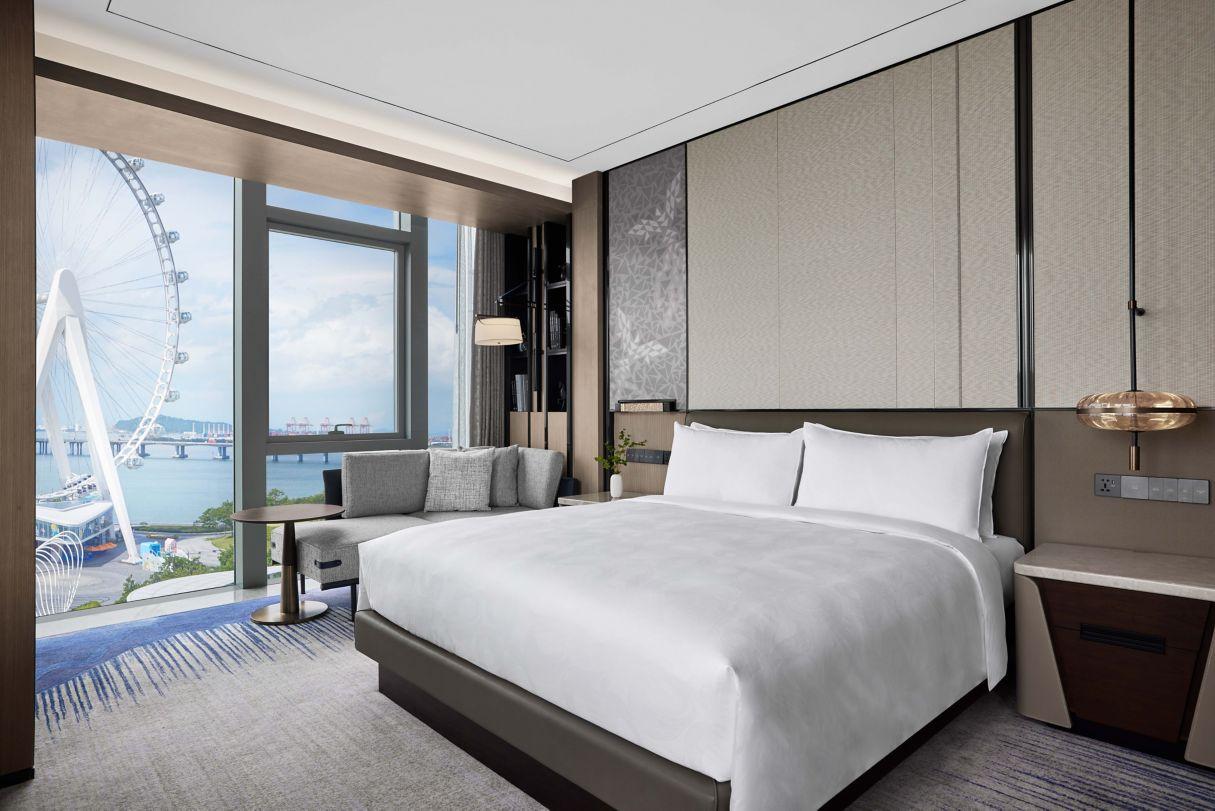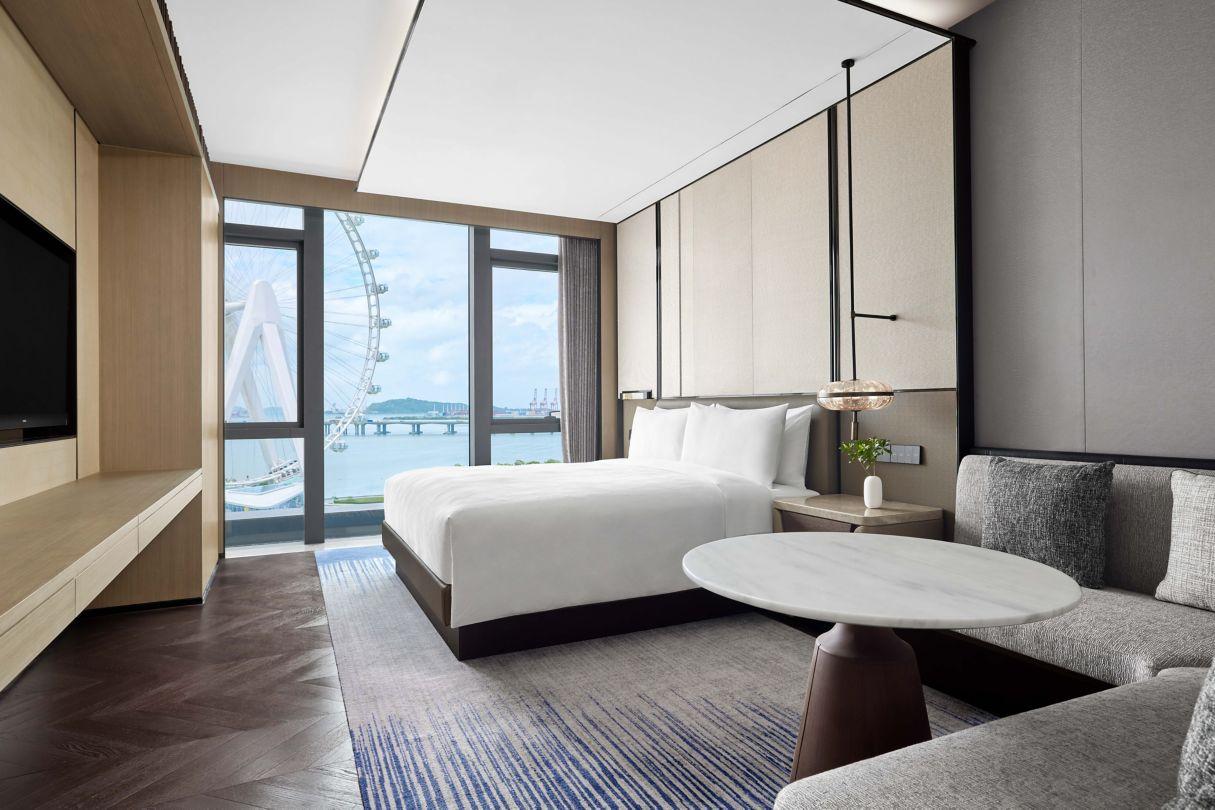 The Deluxe King Room is forty three square metres with bay views, air conditioning, an en-suite bathroom and mini bar. The large king room offers you a bit more space at forty eight square metres with air conditioning, en-suite bathroom, flat screen television, mini bar and coffee machine. The apartment with balcony, located in Glory Tower is sixty square metres with a well-fitted kitchen, en-suite bathroom with walk in shower and bath, mini bar, coffee machine and television. Enjoy ample space in the King Suite in Glory Tower. This suite is ninety two square metres with a landmark view, air conditioning, infinity pool and hot tub.
Executive Club Lounge and Kids Club
JW Marriott Hotel Shenzhen Bao'an provides the benefits of an executive club lounge, unfortunately they do not have a kids club.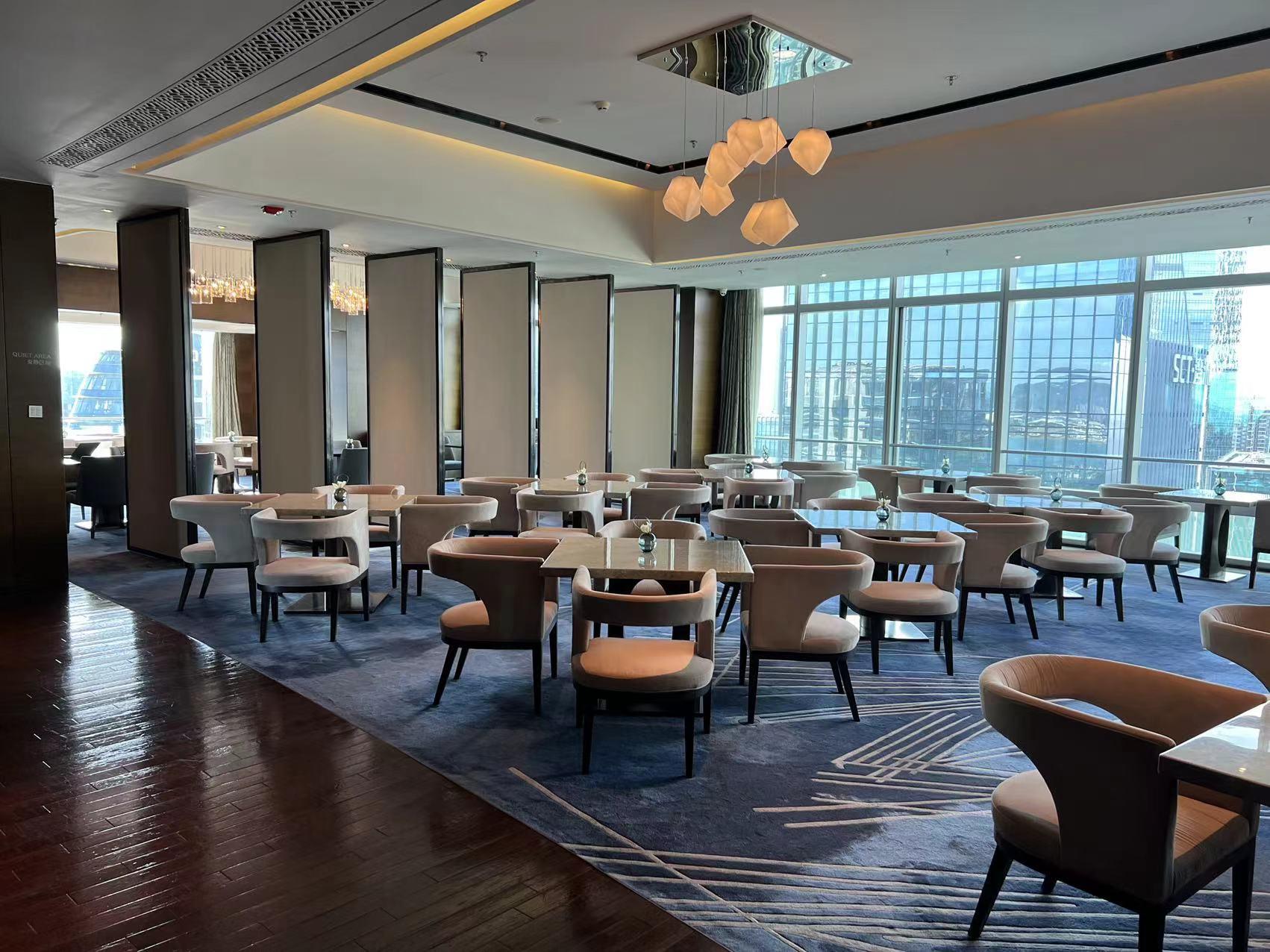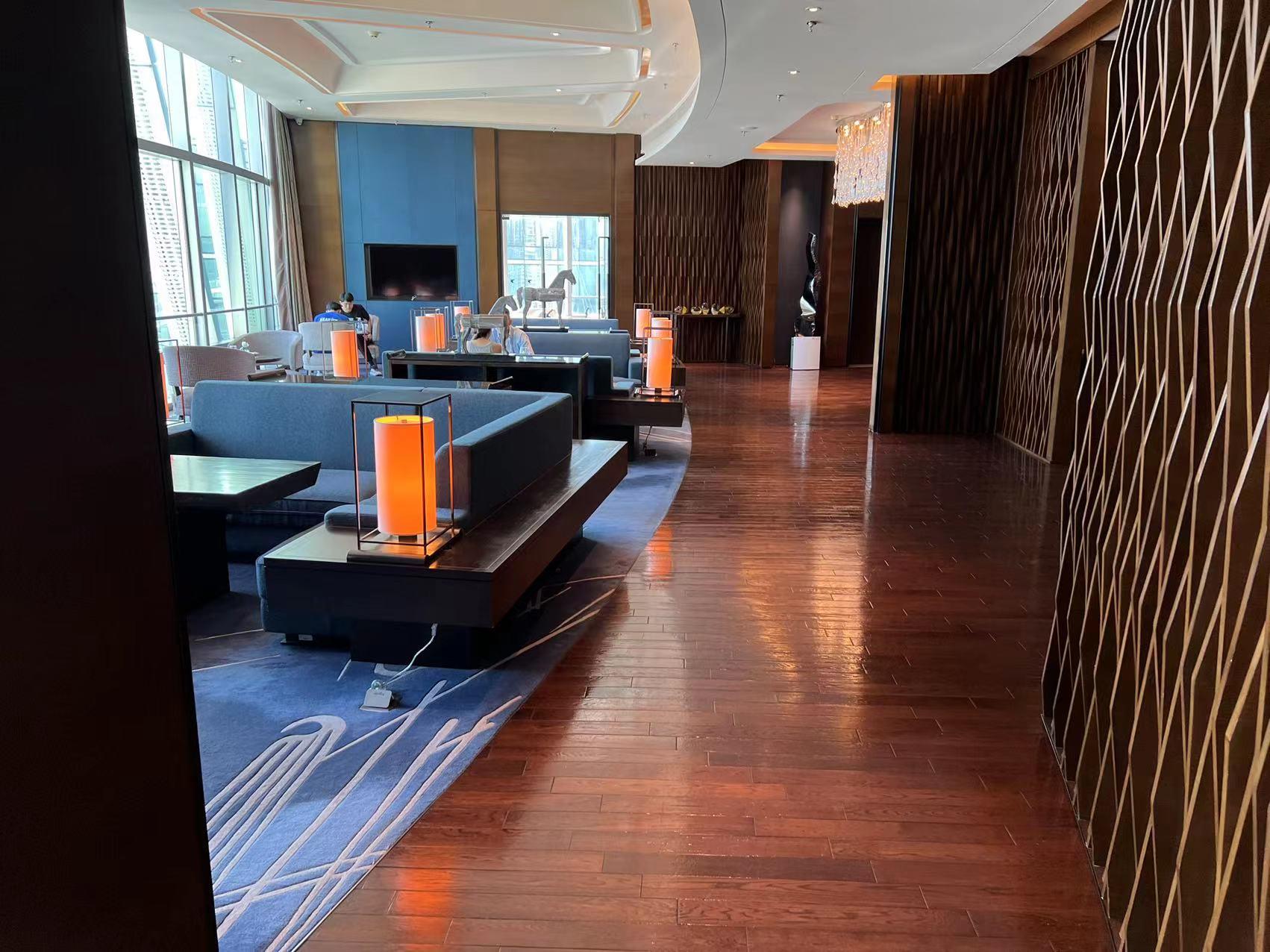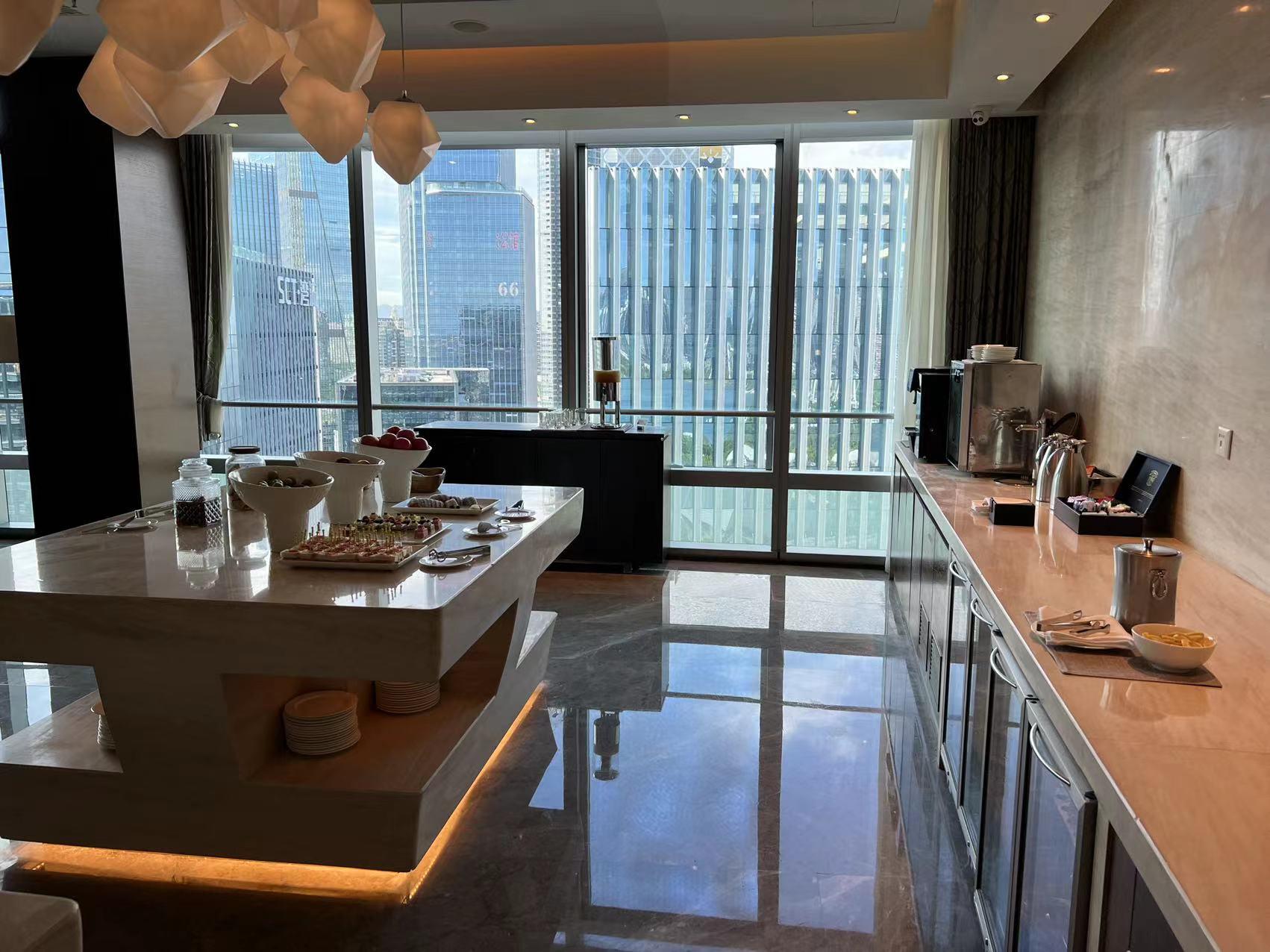 You will find the executive club lounge at JW Marriott Hotel Shenzhen Bao'an on the twenty eighth floor, offering exclusive privileges from 11am to 11pm. You can read about their Executive Club Lounge by clicking on the button below:
JW Marriott Hotel Shenzhen Bao'an Executive Club Lounge