The executive club lounge at Langham Shenzhen spans over two floors with the entrance on the twenty second floor. This executive club lounge offers all day benefits and is open from 6.30am to 10pm, where you can enjoy three complimentary food and beverage presentations daily, including:
Start your day with breakfast served from 6.30am to 11am
Enjoy afternoon tea from 2pm to 4pm
Indulge in evening cocktails offered from 5.30pm to 8pm
Children are welcome in the executive club lounge when accompanied by an adult.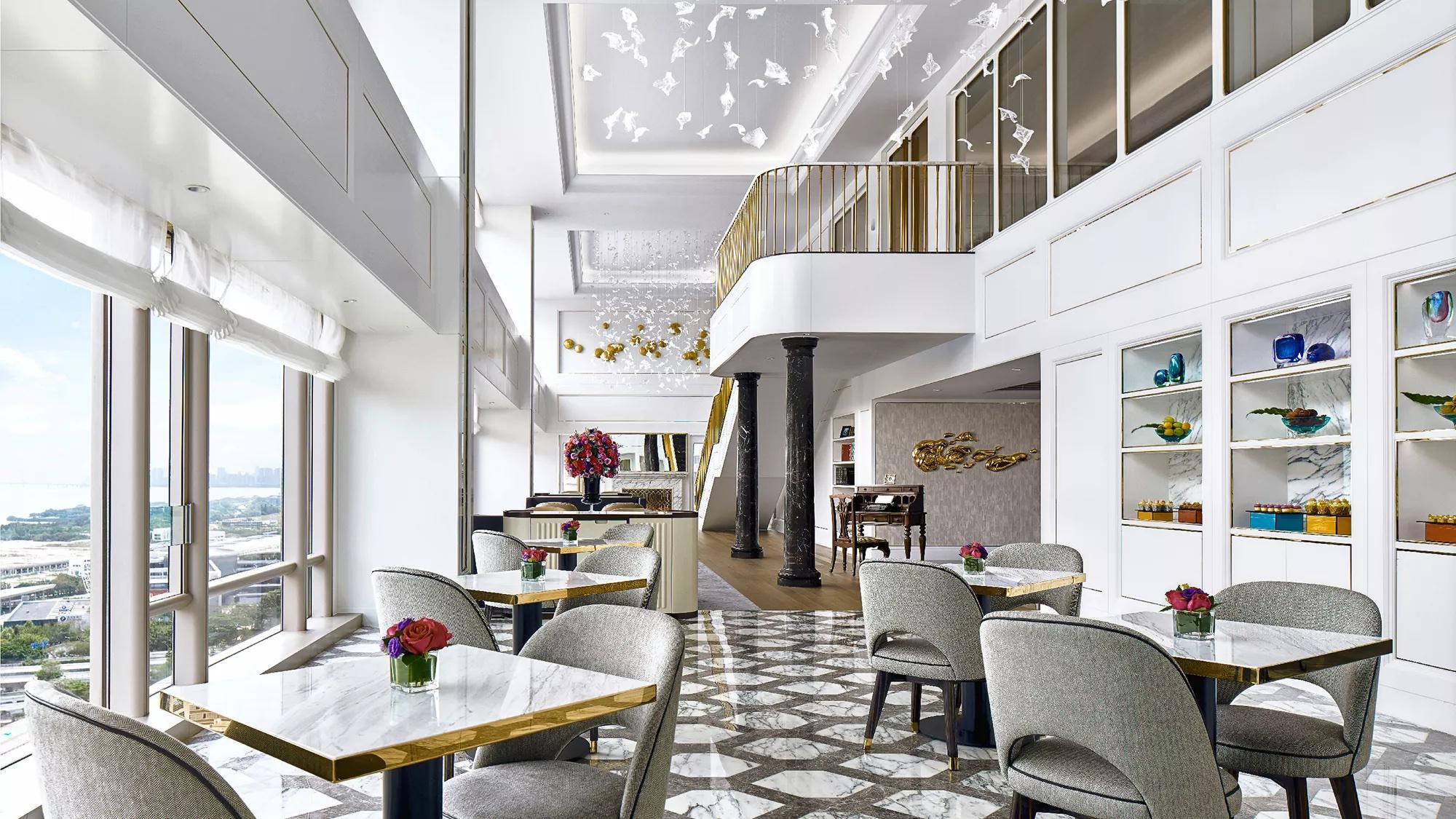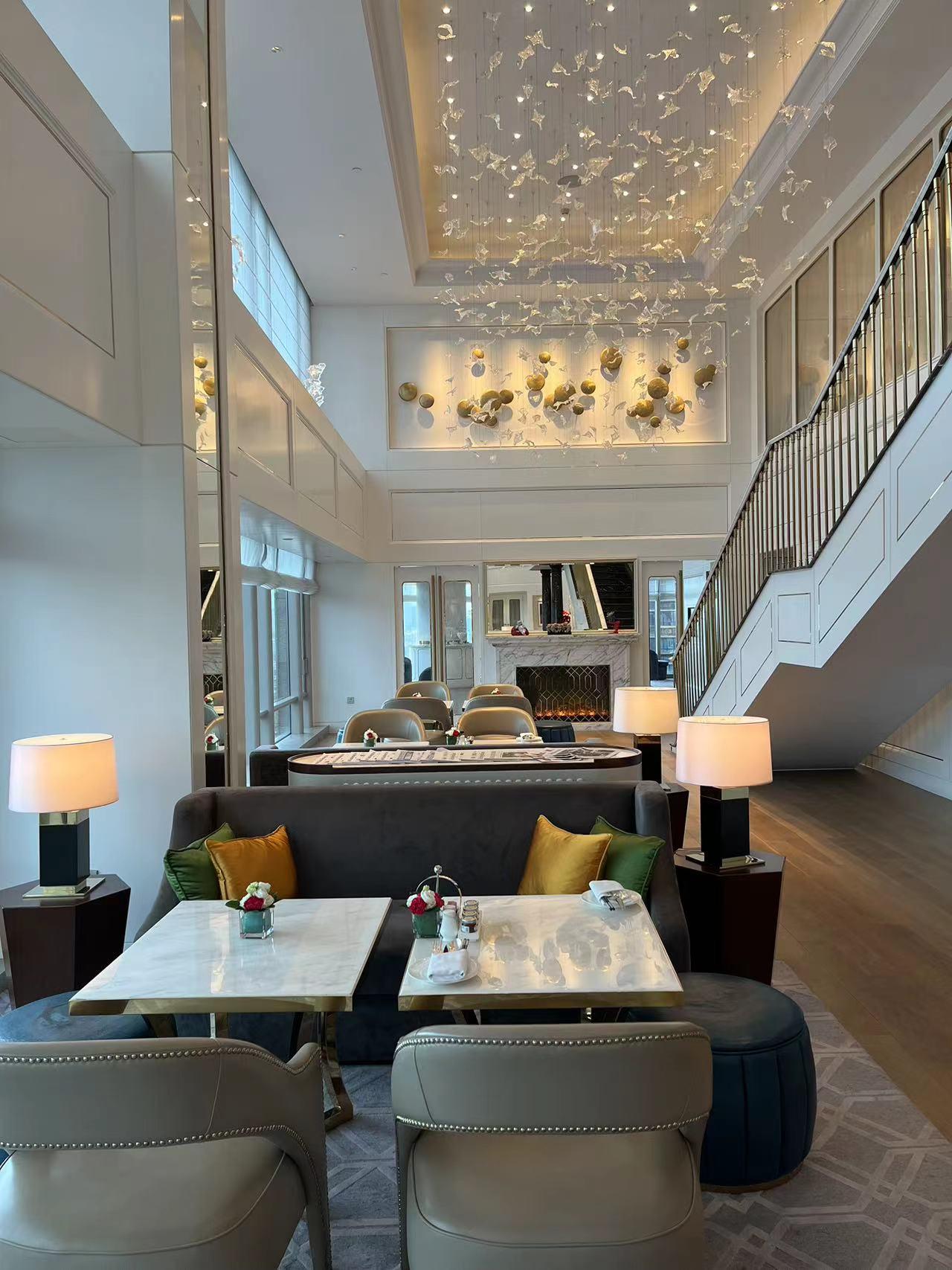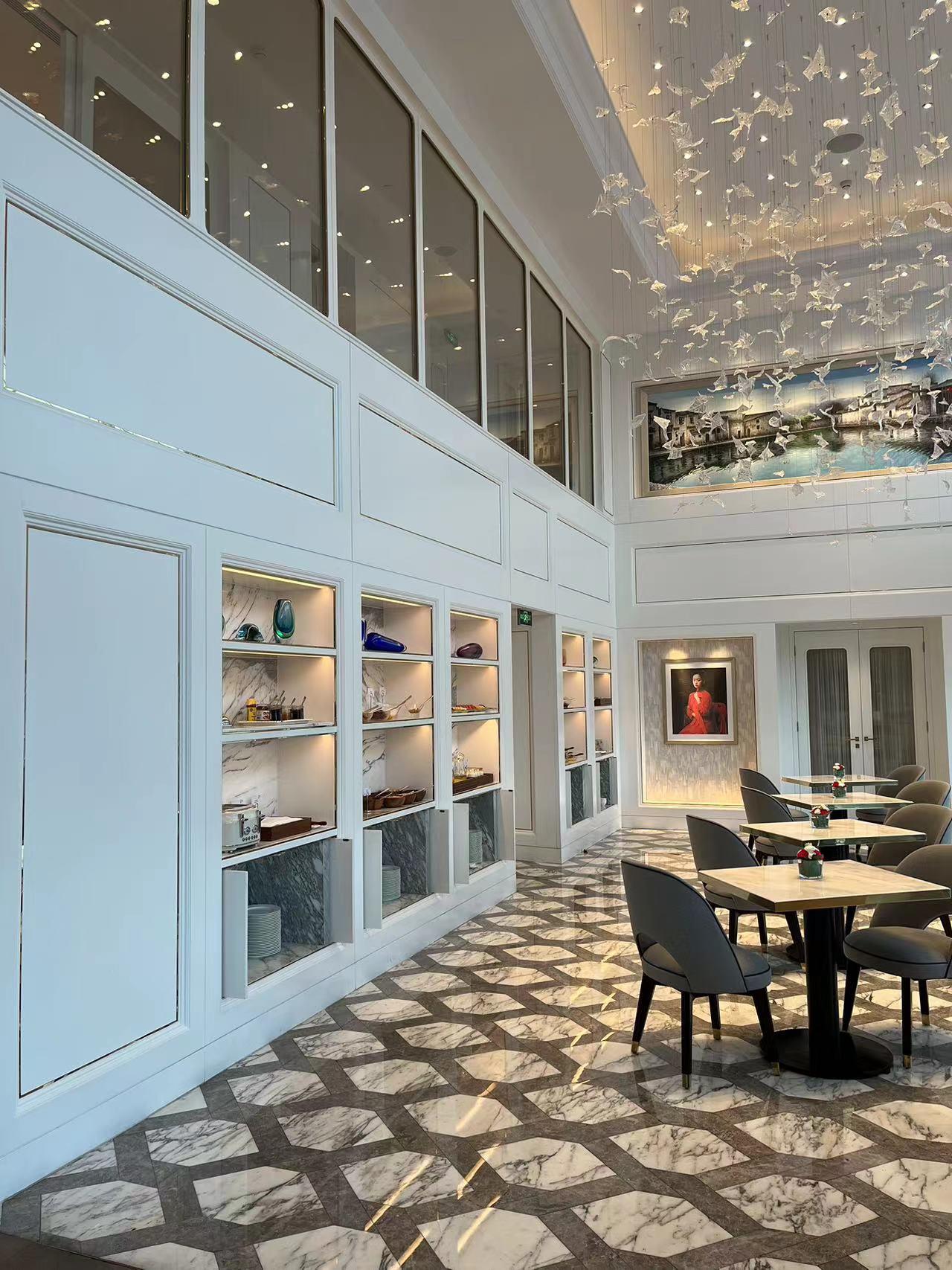 Guests staying in any of this luxurious hotels club level guest rooms or suites enjoy exclusive access to the double storied executive club lounge at Langham Shenzhen. The executive club lounge offers exclusive elegance with a range of fantastic and exclusive privileges.
First Class Privileges
When making use of the exclusive access executive club lounge at Langham Shenzhen, you enjoy a full range of first class privileges, helping you make the most of your stay. From the premium bar service to the exclusive butler service, you will not be disappointed when upgrading to a club level guest room or suite.
You also enjoy complimentary local telephone calls, along with high speed wired and wireless internet to catch up with your emails or finish off your work project. The executive club lounge offers international newspapers daily, so you can stay up to date with the latest news, along with complimentary ironing of three garments per person. Business travellers can wow your new clients or suppliers with complimentary use of the executive club lounge meeting room for two hours per day. This requires a booking and is subject to availability. Charges also apply if you exceed the two complimentary hours.
Modern and Bright
Every detail of this executive club lounge has been taken into consideration, offering you a double volume lounge and dining area where you can enjoy complimentary food presentations, catch up on your work or relax with an evening cocktail. The executive club lounge at Langham Shenzhen is modern and spacious. It is very light and bright with white walls and large windows that allow natural light flow.
The comfortable lounge area offers you a place to relax or catch up with colleagues and friends. The separate dining room is modern and spacious, where you can enjoy breakfast or afternoon tea, along with evening cocktails. The lounge area includes a fireplace, a chance to curl up in front of the fire on a cold evening. The team are professional and attentive with years of experience, ensuring your guest needs are met at all times.