The exclusive access executive club lounge at JW Marriott Hotel Shenzhen can be found on the twenty seventh floor, opening daily from 12pm to 10.30pm. This executive club lounge offers four complimentary food and beverage presentations daily, including:
Afternoon Tea is served from 2.30pm to 4.30pm
Hors d'oeuvres are from 5pm to 8pm
Cocktails can be enjoyed from 5pm to 9.30pm
Drinks, fruits and desserts are served from 8pm to 10.30pm
Children are welcomed in the executive club lounge when accompanied by an adult.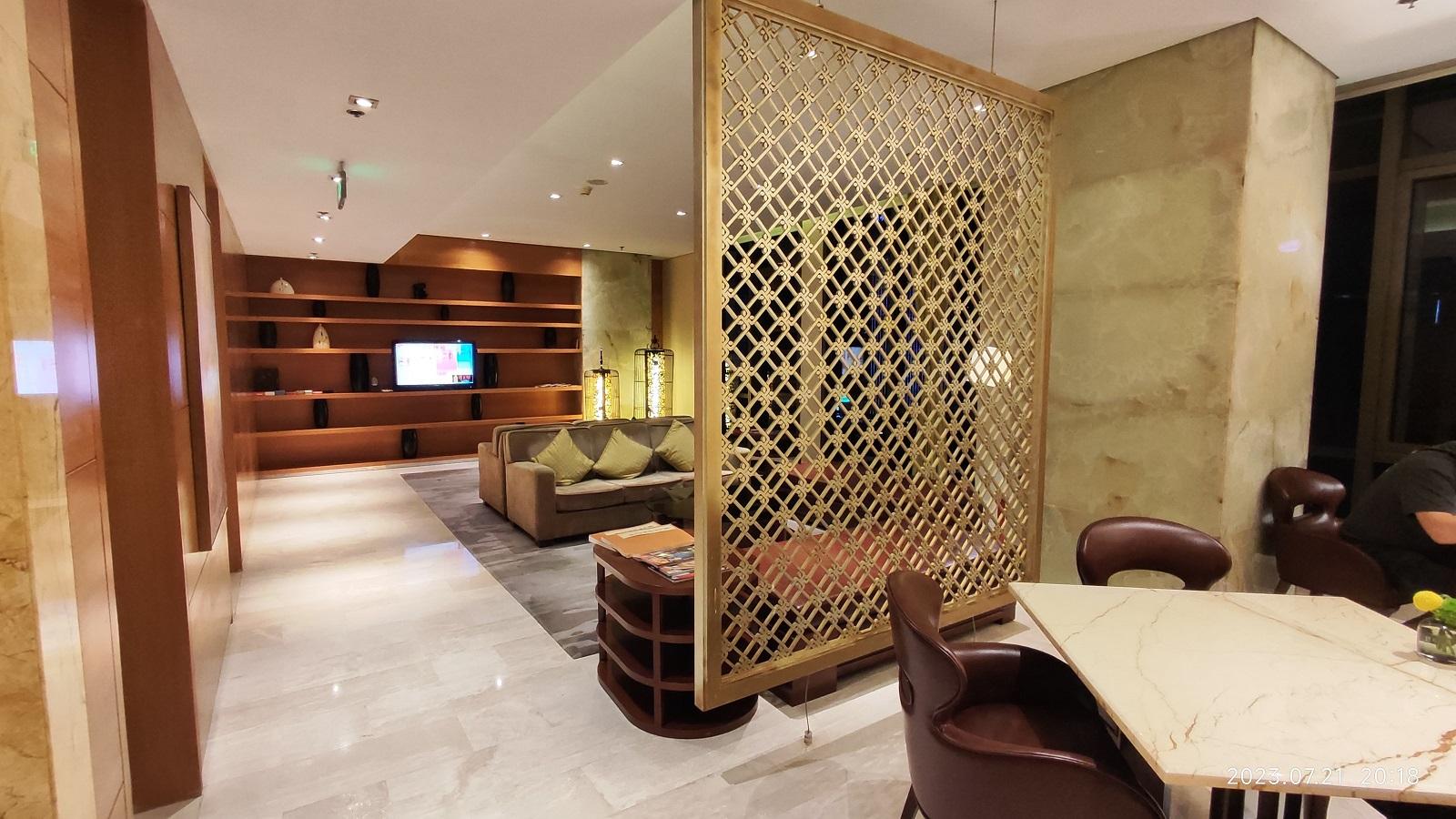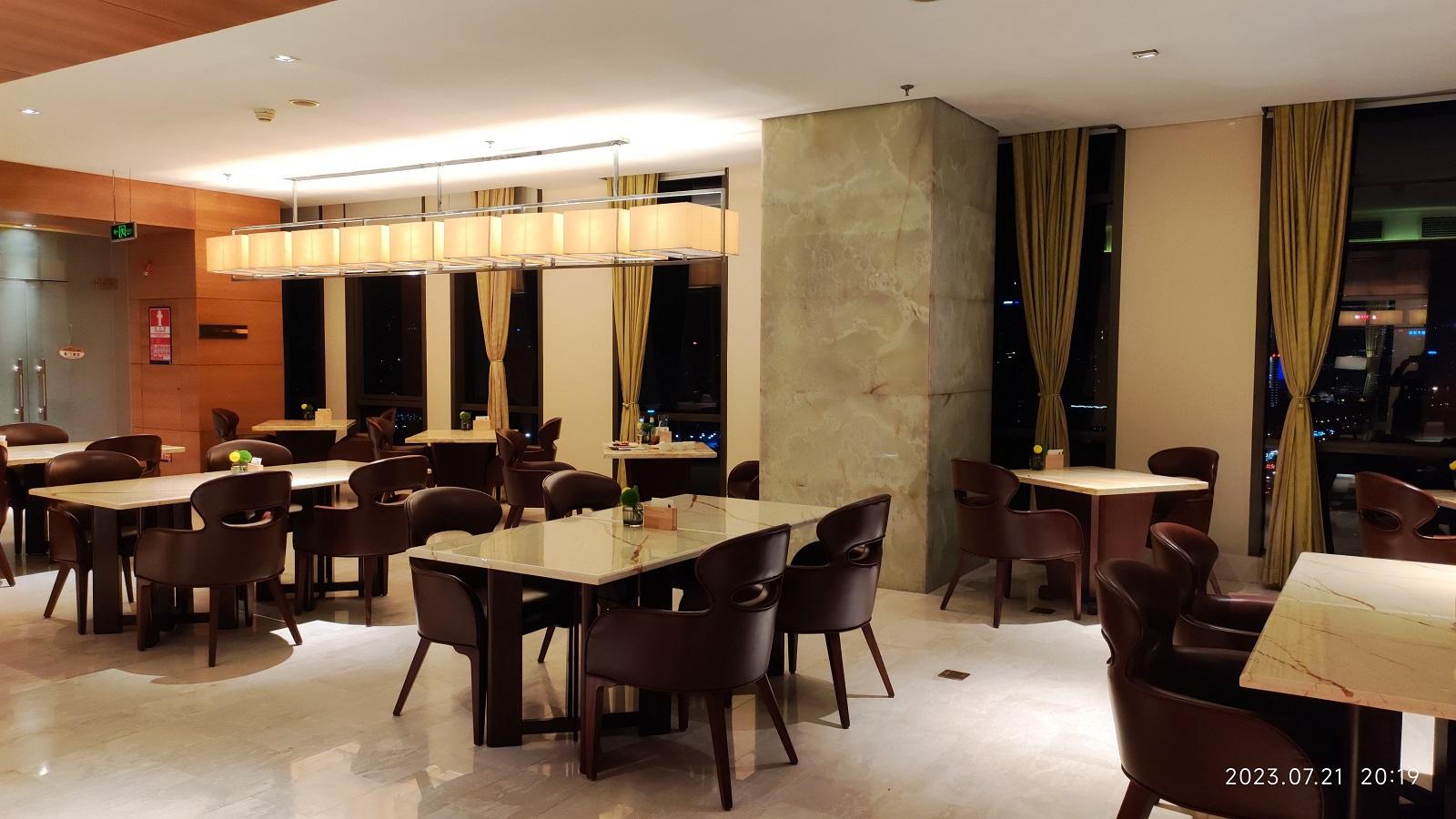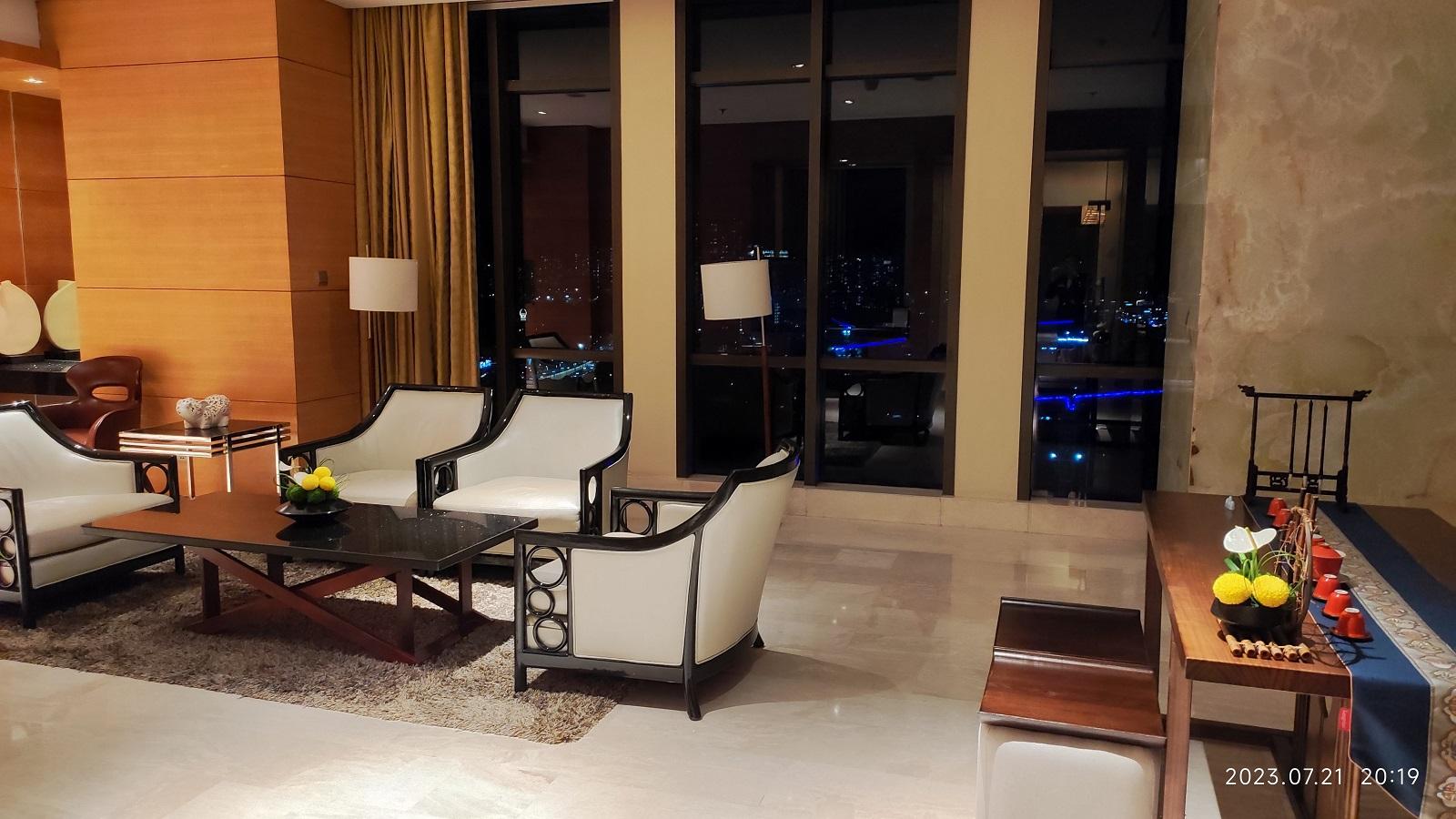 The executive club lounge offers exclusive access to Platinum card holders and above, along with anyone staying in the hotels club level guest rooms or suites. Each room can bring two children under the age of twelve free of charge.
Excellent Food and Beverage Selection
Having exclusive access to the executive club lounge enables you to enjoy a complete range of food and beverage presentations, buffet style. The afternoon tea offers a range of mixed nuts, cookies, fruits, different teas and Chinese teas, along with coffee. There is also a selection of soft drinks to enjoy.
In the evening, the hors d'oeuvres on offer include a soup, sushi, salads, fried snacks, cold cuts, fruits, cakes and desserts. While the cocktails include red and white wines, sparkling wines, cocktails and juices. The professional chefs prepare all the dishes fresh using locally sourced ingredients. They are presented to perfection with a mouthwatering selection to suit all tastes. If you do have a dietary requirement, we found advising the executive club lounge team in advance was advantageous and they were happy to accommodate us.
Work, Relax and Unwind
The JW Marriott Hotel Shenzhen executive club lounge offers you a heightened guest experience. It is the perfect place to work, relax or unwind, especially after a day of back to back meetings or exploring all the local sights. The executive club lounge is modern and spacious with a lounge area, complete with television. The lounge and dining area is separated by a room divider, both with floor to ceiling windows, gleaming floors and spectacular views.
The large food island is constantly topped up by the attentive team, ensuring that there is ample food and beverages for their exclusive guests. It is all served buffet style, which is great, as you help yourself as and when you wish. There is semi private seating, making it great for checking emails, reading today's newspaper or simply relaxing with an evening cocktail as the sun sets. The meeting room offers a place to impress your potential customers with seating for eight, complete with screen and projector